See a hypnotist show at the Xcite Center, enjoy the Pigskin Peanuts Exhibit at Mercer Museum and catch the final days for holiday lights at Shady Brook Farm!
Check out our guide below for details on this weekend's must-see events around the County. Stay up-to-date on what's coming up next week with our Upcoming Events calendar.
Friday, January 3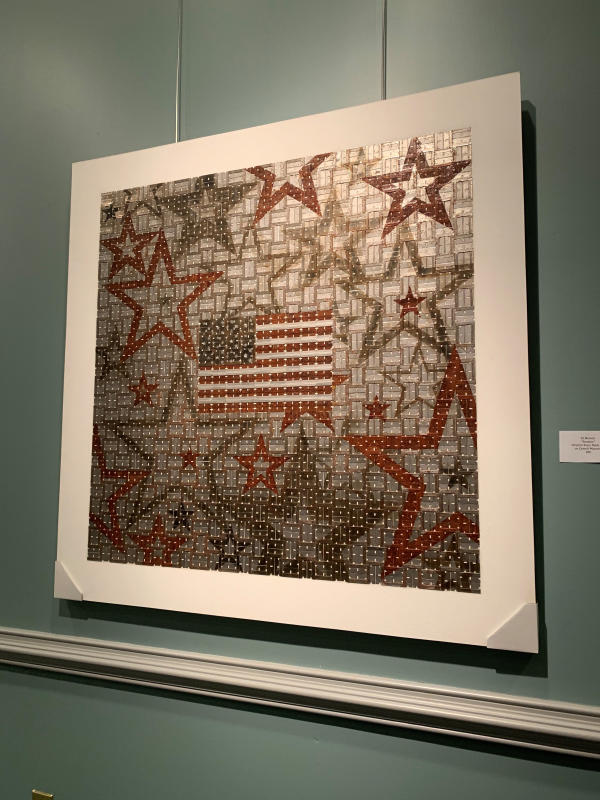 The use of reclaimed materials and objects, married with Ed Bennet's signature cutting-edge art, results in striking, fully functional furniture that is a study in contrasts. Old world meets new in a one-of-a-kind visual symphony meticulously orchestrated to play well in almost any decor.
When:  Through January 4, 9:30 a.m. - 4:30 p.m.
Where: Bucks County Visitor Center
Cost: Free to attend
It's the last weekend of Holiday Trees! Don't miss Holiday Trees at the Visitor Center, a beautifully decorated display of trees.
When: Through January 4, 9:00 a.m. – 5 p.m.
Where: Bucks County Visitor Center
Cost: Free to attend
Self-taught award-winning artist and native of Bucks County Jill Tarabar is proud to present a one woman display of Chanukah Menorahs at the Bucks County Visitor Center this holiday season. Jill mixes a variety of clear textured glass with bevels and found objects, and she's inspired by nature, spirituality and Judaica. Much of her work consists of functional gift items such as jewelry boxes, Menorahs & Mezuzot.
When: Through January 4, 9:30 a.m. – 4:30 p.m.
Where: Bucks County Visitor Center
Cost: Free to attend
Grab your dancing shoes and cut up the dance floor. Join Cascade for a fun evening of dinner and dancing to the tunes of Michael Arenella and His Dreamland Orchestra. Dancing only is also available with a two-drink minimum. Call for reservations!
When: January 3, 7:30 – 10:30 p.m.
Where: Durham Springs Culinary Event Center
Cost: Complimentary for dinner guests: 2 drink minimum for dancing only
Saturday, January 4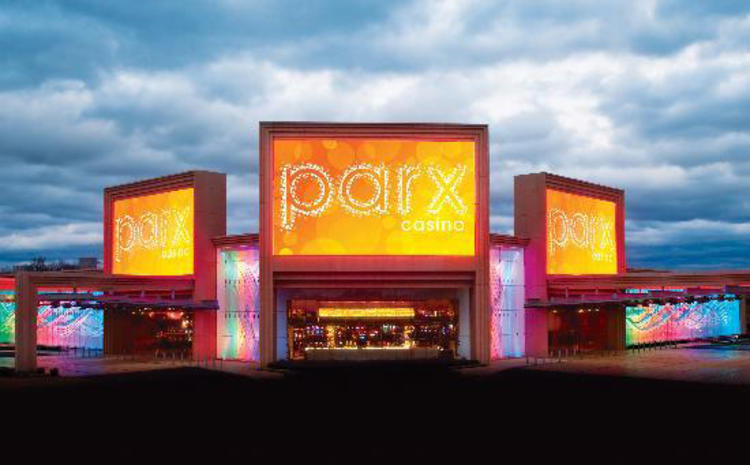 From the brilliant minds of Improv Legend Colin Mochrie and Master Hypnotist Asad Mecci comes a brand new, mind-blowing, jaw-dropping, slide-splitting show where 20 volunteers are hypnotized on stage, whittled down to five of the best who do improv scenes with Colin Mochrie WHILE THEY ARE STILL UNDER HYPNOSIS. What can possibly go wrong?
When: January 4, 8 p.m. Doors Open 7 p.m.
Where: Xcite Center
Cost: Ticket Prices Vary
The Gingerbread Competition & Display is a feast for the eyes with creative and whimsical entries in several categories: Traditional, Authentic Reproduction, 3-D, Movie or TV Set, Student, Kids Only and more. The Gingerbread entries will be on exhibit in the Village Gazebo during shopping hours.
When: Through January 4, Display Times Vary
Where: Peddler's Village
Cost: Free to attend
VeryCoolLights presents their Christmas Light Show! About 20,000 LED lights choreographed to 10 songs at the Catalpa Road location, and over 3,000 lights choreographed to 5 songs at the York Road location! This event is always free. Thank you to our amazing sponsor Smart Decor and more! Check out their event board and the donation jar to keep the lights going!
When: Through January 12, 5 - 10 p.m.
Where: 901 Catalpa Road, Warminster, PA 18974
Cost: Free to attend
Despite hosting a holiday party last year, which resulted in the murders of Ebenezer Scrooge and Tiny Tim, the Sawyers are going to give it another try. They have invited all of their closest friends for their annual holiday party and are hoping for no mishaps this year. But when an uninvited guest shows up, someone is bound to exclaim, "What the deadly Dickens?"
When: Through January 11, 7:30 p.m.
Where: Peddler's Village
Cost: $69.95 per person (includes dinner, show, tax & service charge)
See the snowy landscape and seasonal still life by the gallery's award-winning artists. The Frank Arcuri solo show is also on view. Find local, artisan hand-crafted gifts too.
When: Through February 23, 2020, Times Vary
Where: Patricia Hutton Galleries
Cost: Free to attend
Sunday, January 5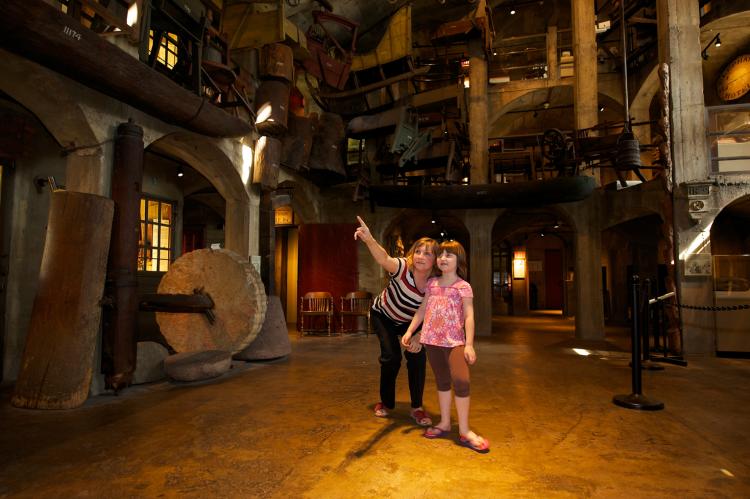 Pigskin Peanuts showcases fifty of Charles M. Schulz's daily and Sunday Peanuts comic strips featuring the sport of football and the popular characters Charlie Brown, Woodstock, Snoopy and more. Dress up as football players and take pictures at the interactive photo station featuring Peanuts characters. The companion exhibit, Bucks County Plays Football! highlights some of Bucks County's own football history and traditions and will include historic photographs, video footage, game programs, tickets, sports cards and other artifacts and memorabilia.
When: Through February 9, 10 a.m. – 5 p.m.
Where: Mercer Museum
Cost: Free with Museum Admission
Experience the magic of more than 3 million lights illuminating acres of farmland at Shady Brook Farm's Holiday Light Show! Encounter whimsical displays and familiar characters as you drive through in the comfort of your own car or enjoy the show on an open-air wagon ride (weather permitting). The two-mile trail takes about 20 minutes to drive through if you're taking your time to enjoy the sights (on a non-busy night). Warm up with a cup of hot cocoa and cook up s'mores at a toasty bonfire (cocoa, s'mores kits, and more treats available for purchase in the Farm Market.)
When: Through January 5, 5 - 10 p.m.
Where: Shady Brook Farm
Cost: $30/carload
In 1999, the Michener Art Museum received the most important collections gift in its history: 59 Pennsylvania Impressionist paintings from Marguerite and Gerry Lenfest. This collection is the finest of Bucks County art, which consists of works by Garber, Coppedge, Folinsbee, Lathrop, Redfield, Sotter, Spencer, Baum and Schofield.
When: Through March 1, 2020, 10 a.m. – 4:30 p.m.
Where:  Michener Art Museum
Cost: $15, Senior $13, College Students $8, Ages 6-18 $5, Children under 6 Free
Come and immerse yourself in beautiful music! Listen, sing, dance and enjoy! This event has an amazing line-up of musicians, including Professor Gloria Galante on harp, Suzzette Ortiz on piano, Raul Berrios on percussion, Asaf Berrios on steel drum, and dancing by Waleska Lopez! You will also get to learn about the many different instruments Raul Berrios made with recycled items! Concert will be held inside the Visitors' Building at the nature center.
When: January 5, 3 – 5 p.m.
Where:  Silver Lake Nature Center
Cost: $12