Watch artists turn ice blocks into beautiful sculptures at the Lambertville-New Hope Winter Festival, try axe-throwing at Stumpy's Open House and warm up with a glass of wine at Sand Castle Winery's Winter Garden Grand Opening.
Check out our guide below for details on this weekend's must-see events around the County. Stay up-to-date on what's coming up next week with our Upcoming Events calendar.
Friday, January 17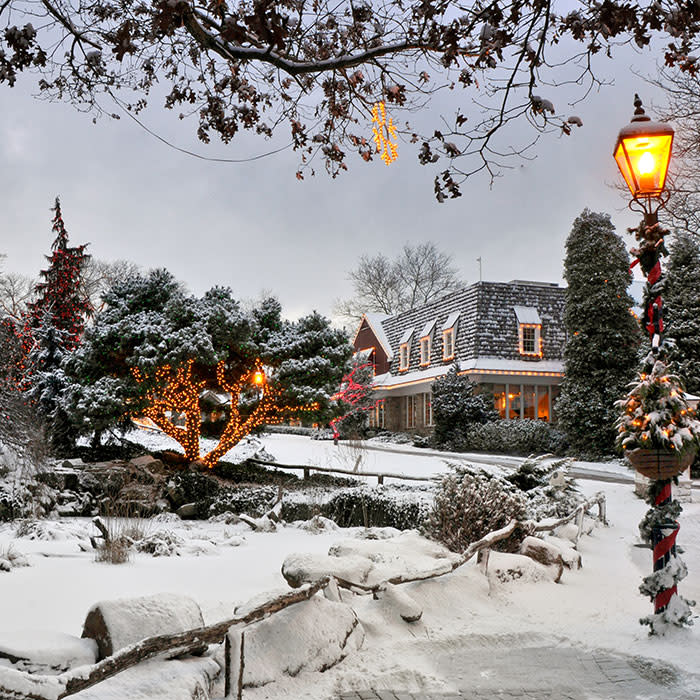 Winter is full of surprises! Here's a happy one…
Peddler's Village has a new scavenger hunt! Families are invited to search for Jack Frost all around the Village. Stop by the Hospitality Center in the entrance to the Cock 'n Bull to pick up your scavenger hunt guide. Then: ready, set, go! Visit the stores listed to see if you can find Jack Frost in each one.
When: Through February 17
Where: Peddler's Village
Cost: Free to participate
See the snowy landscape and seasonal still life by the gallery's award-winning artists. The Frank Arcuri solo show is also on view. Find local, artisan hand-crafted gifts too.
When: Through February 23, Times vary
Where: Patricia Hutton Galleries
Cost: Free to attend
Leith-Ross became renowned for his vibrant, carefully composed oil paintings and transparent watercolor technique in the tradition of the eighteenth-century. He gained recognition for depicting humble genre scenes of rural life and finding beauty in the everyday activities of people. His collection provides a distinctive view into the artistic process and private thoughts of one of the most important American artists of the first half of the 20th century.
When: Now through February 9, 10 a.m. – 4:30 p.m.
Where: Michener Art Museum
Cost: Adult $15, Senior $13, College Students $8, Ages 6-18 $5, Children under 6 Free
In 1999, the Michener Art Museum received the most important collections gift in its history: 59 Pennsylvania Impressionist paintings from Marguerite and Gerry Lenfest. This collection is the finest of Bucks County art, which consists of works by Garber, Coppedge, Folinsbee, Lathrop, Redfield, Sotter, Spencer, Baum and Schofield.
When: Now through March 1, 10 a.m. – 4:30 p.m.
Where:  Michener Art Museum
Cost: $15, Senior $13, College Students $8, Ages 6-18 $5, Children under 6 Free
Saturday, January 18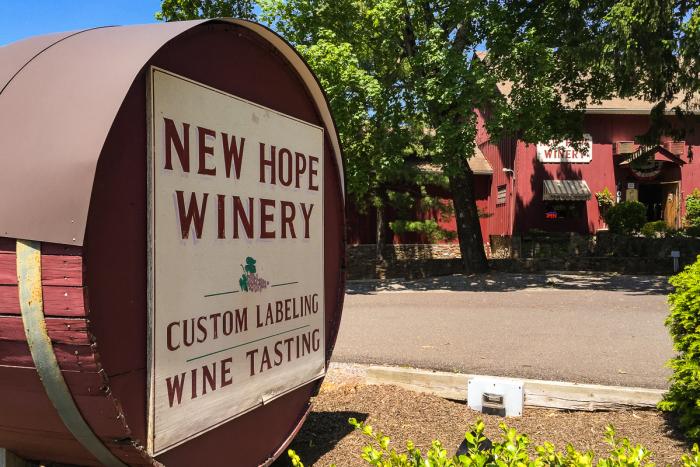 Home Again is a tribute to the multi award-winning singer-songwriter Carole King. She wrote more than two dozen chart hits, many of which have become standards, for numerous artists such as The Shirelles, The Chiffons, The Drifters, The Carpenters, The Monkees, Herman's Hermits, Bobby Vee and more! Home Again is a true celebration of Carole King's anthology and captures the beautiful spirit of a unique time in music history!
When: January 18, 8 – 10 p.m.
Where:New Hope Winery
Cost: $30
Annual festival celebrated on both sides of the river includes a spectacular Concert at the New Hope Winery, the fabulous Chili Cook-Off at Triumph Brewing, A Cappella Extravaganza, Jersey Shore at Karla's Restaurant, Fire and Ice Ball, Taste of Winter Fest at the Inn at Lambertville Station, and both the Revolutionary and Musical Pub Crawls just to name a few.
When: January 18 – January 26, 7 a.m. – 11 p.m.
Where: Lambertville, NJ and New Hope, PA
Cost: Most events are free; visit website for cost of ticketed events
It's a sad day for Sam, Diane, Carla, and Cliff – their longtime friend, Norm, has passed away, and they have all gathered for the wake. It seems Norm has died at this very bar, and the circumstances surrounding his demise are more than questionable. Join us for Norm's wake, but beware – as accusations fly, tempers will get heated, pasts will be dug up, and someone – maybe even you – could be the next victim as we say "Cheers…to Murder!"
When: January 18, 7:30 p.m.
Where: Peddler's Village
Cost: $69.95 per person
Join Sand Castle Winery as they celebrate 2020 with the opening of their Winter Garden. Cozy up around warm fire pits or sit under heated lamps with a complementary glass of award-winning Alpine Spice Wine. Cash bar serving wine, beer and specialty cocktails! $10 lunch will be provided by Farmer's Keep.
When: January 18, 1 - 6 p.m.
Where:  Sand Castle Winery
Cost: Free to attend
Bring the family out to see the comedy and magic of Danny Archer, Mike Bonacci, Mike Miller and more wonderful performers. This amazing 60 - 70-minute show is for all ages. There will be audience interaction and more.
When: Saturdays through May 16, 1 – 2:10 p.m.
Where:  Smoke & Mirrors Magic Theater
Cost: $20/$15
Join The Outlet at DCP Theatre for their first performance of the 2020 season: Fig for a Kiss - an acoustic, Irish folk band blending Celtic and contemporary influences.
When: January 18, 8 p.m.
Where:  DCP Theatre
Cost: Free to attend
Sunday, January 19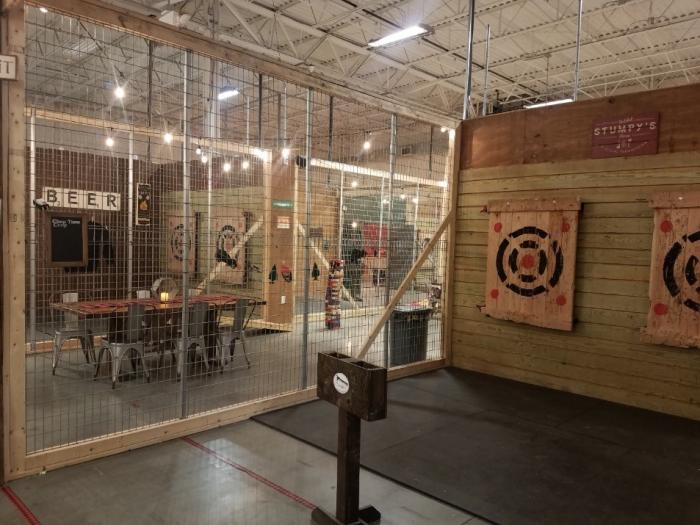 Let off some steam and test your hand eye coordination. Come learn more about what axe-throwing leagues have to offer. Walk-ins welcome. No reservations needed.
When: January 19, 12 – 2 p.m.
Where: Stumpy's Hatchet House
Cost: Free
Relax and unwind with a 1-hour yoga class in the brew house followed by drinks in the taproom. Led by RYT and SPRY method certified yoga instructor Trina Shumsonk.
When: January 19, 12 – 2:30 p.m.
Where: Neshaminy Creek Brewing Company
Cost: $20 1 hour class & 1 beer, $25 for 1 hour class + 2 beers
Just in time for football season, Pigskin Peanuts showcases fifty of Charles M. Schulz's daily and Sunday Peanuts comic strips featuring the sport of football and the popular characters Charlie Brown, Woodstock, Snoopy and more. Dress up as football players and take pictures at the interactive photo station featuring Peanuts characters. The companion exhibit, Bucks County Plays Football! highlights some of Bucks County's own football history and traditions and will include historic photographs, video footage, game programs, tickets, sports cards and other artifacts and memorabilia.
When: Through February 9, 10 a.m. – 5 p.m.
Where: Mercer Museum
Cost: Free with Museum Admission
Celebrate the splendor of the season with Winter Wine-derland. Experience an outdoor winter festival complete with ice carvings, wine tastings, an ice luge wine shot, specialty cocktails, a prize wheel, live music and more! Be one of the first 200 guests to arrive and receive a free gift!
When: January 18 - 19, 11 a.m. - 6 p.m.
Where:  Chaddsford Winery
Cost: Free to attend