Catch a comedy show at Newtown Theatre, hike a new trail at Silver Lake Nature Center and enjoy family fun at Peddler's Village.
Check out our guide below for details on this weekend's must-see events around the County. Stay up-to-date on what's coming up next week with our Upcoming Events calendar.
Friday, January 10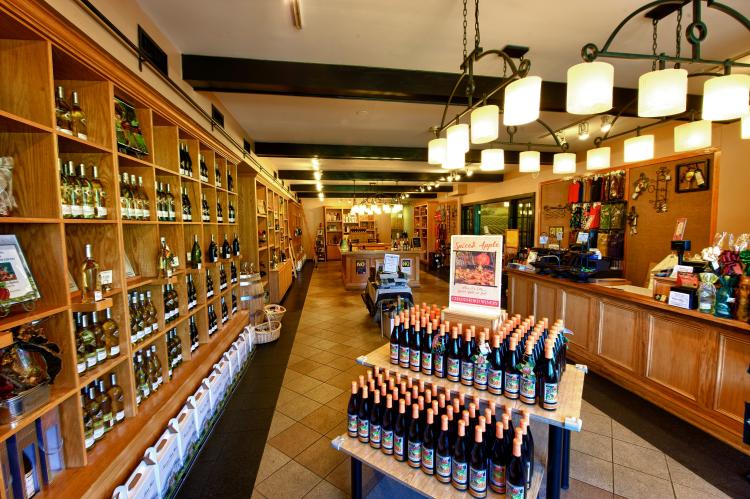 Warm up with a free Traditional Wine Tasting at Chaddsford Peddler's Village location! Experience seven 1/2-ounce pours from their portfolio of dry whites, dry reds, and sweet wines. While tasting award-winning wines, learn about Chaddsford's winemaking techniques, artisanship and growing regions.
When:  January 10, 11 a.m. - 5 p.m.
Where: Chaddsford Winery
Cost: Free
Winter is full of surprises! Here's a happy one…
Peddler's Village has a new scavenger hunt! Families are invited to search for Jack Frost all around the Village. Stop by the Hospitality Center in the entrance to the Cock 'n Bull to pick up your scavenger hunt guide. Then: ready, set, go! Visit the stores listed to see if you can find Jack Frost in each one.
When: Through February 17
Where: Peddler's Village
Cost: Free to participate
From 4 to 8 pm on Friday, January 10 and Saturday, January 11, enjoy bonfires and marshmallow roasting, ice sculptures, winter games, family activities, and special appearances by winter characters. This is the last weekend of the holiday light display, so don't miss your chance to visit what 6ABC called "the most Instagrammable spot in Philadelphia"!
When: January 10 & 11
Where: Peddler's Village
Cost: Free to attend
Celebrate the opening of the National Audubon Photography Exhibit with the winning photographs of their contest! Each image is stunning and portrays birds that may be climate threatened. Sip some wine, peruse the best in bird photography, and learn about how climate change is impacting bird species and how you can make a difference in their lives!
When:  January 10, 6:30 - 9 p.m.
Where: Bucks County Audubon Society
Cost: $15
Pigskin Peanuts showcases fifty of Charles M. Schulz's daily and Sunday Peanuts comic strips featuring the sport of football and the popular characters Charlie Brown, Woodstock, Snoopy and more. Dress up as football players and take pictures at the interactive photo station featuring Peanuts characters. The companion exhibit, Bucks County Plays Football! highlights some of Bucks County's own football history and traditions and will include historic photographs, video footage, game programs, tickets, sports cards and other artifacts and memorabilia.
When: Through February 9, 10 a.m. – 5 p.m.
Where: Mercer Museum
Cost: Free with Museum Admission
Saturday, January 11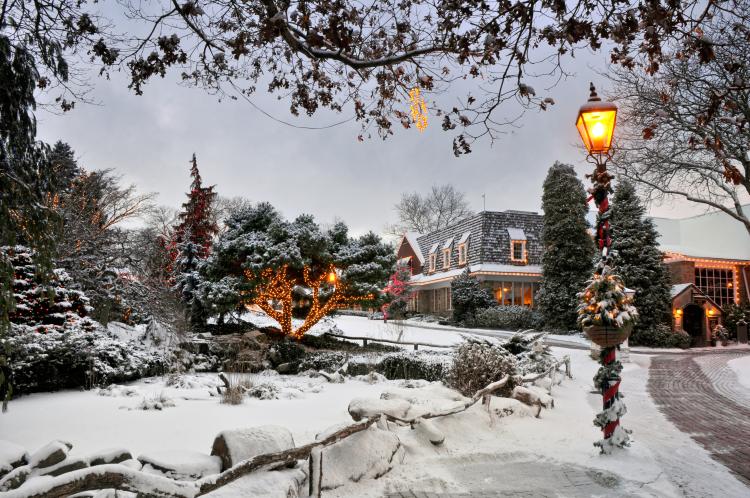 See this special dinner show in its final weekend! When an uninvited holiday party guest shows up, someone is bound to exclaim, "What the deadly Dickens?"
When: Through January 11, 7:30 p.m.
Where: Peddler's Village
Cost: $69.95 per person (includes dinner, show, tax & service charge)
The hysterical Mitch Fatel returns to the Newtown Theatre for one night, one show only! Mitch has appeared on almost every Late Night Comedy Show and in 2006 he took home honors as the Best Comedian at the HBO Aspen Comedy Festival.
When: January 11, 8 p.m.
Where: Newtown Theatre
Cost: $20
Head to Free Will Brewing this Saturday as they release cans and draft of their newest hoppy ale! Garcia's Forest is a Hazy IPA brewed with flaked oats and wheat, hopped with bunches of Citra, Mosaic, and Chinook. 
When: January 11
Where: Free Will Brewing (both Perkasie and Peddler's Village taprooms)
Carl Mercurio is a top comedy and cabaret magician who entertains audiences with clever and astounding magic guaranteed to make you smile. He performs weekly at LOL Times Square Comedy Club, and is a regular performer at two of New York's longest running magic shows: Monday Night Magic and Magic at Coney. Carl performs classic magic with a comic twist. Get ready to be amazed!
When: January 11, 6 – 7:30 p.m.
Where:  Smoke & Mirrors Magic Theater
Cost: $35/$25
Join Silver Lake Nature Center for a guided hike on their new trail. This new, 3.5-mile trail crosses many different habitats. The hike will keep a brisk pace while enjoying the rugged trail.
When: January 11, 1 – 2:30 p.m.
Where:  Silver Lake Nature Center
Cost: $3
Join Churchville Nature Center for their 2nd Annual Weather Adventure. This fun filled day will feature all kinds of cool activities and crafts about weather. Some rooms will be transformed into different climate regions represented in the United States. Visit with live animals that live in these types of regions and make your own weather station! Check their website and Facebook event page for more updates.
When: January 11, 10 a.m. – 4 p.m.
Where:  Churchville Nature Center
Cost: $6; Children 3 & under free
Sunday, January 12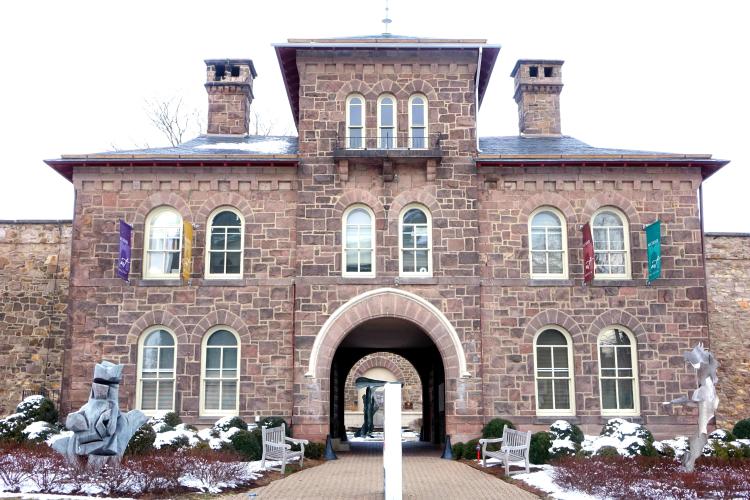 In 1999, the Michener Art Museum received the most important collections gift in its history: 59 Pennsylvania Impressionist paintings from Marguerite and Gerry Lenfest. This collection is the finest of Bucks County art, which consists of works by Garber, Coppedge, Folinsbee, Lathrop, Redfield, Sotter, Spencer, Baum and Schofield.
When: Through March 1, 10 a.m. – 4:30 p.m.
Where:  Michener Art Museum
Cost: $15, Senior $13, College Students $8, Ages 6-18 $5, Children under 6 Free
Leith-Ross became renowned for his vibrant, carefully composed oil paintings and transparent watercolor technique in the tradition of the eighteenth-century. He gained recognition for depicting humble genre scenes of rural life and finding beauty in the everyday activities of people. His collection provides a distinctive view into the artistic process and private thoughts of one of the most important American artists of the first half of the 20th century.
When: Through February 9, 10 a.m. – 4:30 p.m.
Where: Michener Art Museum
Cost: Adult $15, Senior $13, College Students $8, Ages 6-18 $5, Children under 6 Free
See the snowy landscape and seasonal still life by the gallery's award-winning artists. The Frank Arcuri solo show is also on view. Find local, artisan hand-crafted gifts too.
When: Through February 23, Times Vary
Where: Patricia Hutton Galleries
Cost: Free to attend