Whether you need a night out on the town with friends, an extra special date with your spouse or the ultimate family fun excursion; there is something for everyone this weekend!
Check out our guide below for details on this weekend's must-see events around the County. Stay up-to-date on what's coming up next week with our Upcoming Events calendar.
FRIDAY, JANUARY 22
My Rise to the Middle, written and performed by Brad Zimmerman explores a man's lifetime struggle to make it as an actor in New York City. In the tradition of his off-Broadway sensation My Son the Waiter, a Jewish Tragedy, Brad's comedic stories of his childhood, education, long tenure as a waiter, and of course his loving somewhat overbearing mother and his misbegotten love life all she'd light on how a career breakthrough in his mid 50's made him one of the go to opening acts for comedy legends Joan Rivers and George Carlin. A very funny, very poignant and very easily identifiable story that will inspires as much as it entertains. 
When: January 22 -- 23
Where:  Bucks County Playhouse
Cost: $45 per person
Each year, the rooms of the Pearl S. Buck House in Perkasie come to life with the incredible glow of holiday decor. Tickets are required for the tours, which showcase trees and vignettes designed by local artists, decorators and community groups. 
When: through January 31,1 – 2 p.m.
Where: Pearl S. Buck House & Historic Site
Cost: Ticket prices vary
Join a Colonial shoemaker and the owner of a general store and learn how people in early America bartered for the household objects they needed to survive. See how they made shoes, tin-punch lanterns, iron nails and so much more in this 45-minute virtual experience, followed by a live virtual Q&A conversation with our expert educators.
When: January 22, 1 – 2 p.m.
Where: Mercer Museum
Cost: $10 General Admission per Househould/$5 for Members
SATURDAY, JANUARY 23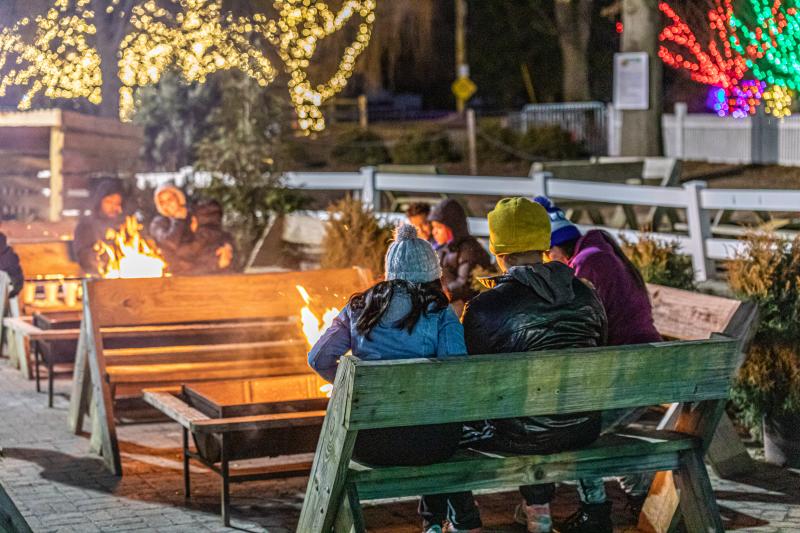 Winter UnWINEd
Ready to get out and have a little fun? Come chill out in the Greenhouse with the Winter unWINEd! There's live music, food & drinks + the chance to hang out with friends in a safe environment. Tickets are limited and masks must be worn unless seated.
When: Friday & Saturdays through January 30
Where: Shady Brook Farm
Cost: $5 Cover
High Noon – A Tribute to Lynyrd Skynrd and Southern Rock
High Noon is a premier tribute to Lynyrd Skynyrd and Southern Rock, performing exclusively the 1970's classic hits of Lynyrd Skynyrd, The Allman Brothers Band, Molly Hatchet, The Outlaws, 38 Special and The Marshall Tucker Band. With a deep dedication to the legacy of this timeless music, High Noon brings an authenticity like no other. Join us on a journey back to a golden age of live music and experience the raw power of all of your favorite anthems from the founding fathers of Southern rock! 
When: January 23, 3 p.m. 
Where: Sellersville Theater
Cost: Ticket prices vary
Fonthill Castle is officially reopening and ready for business! Don't worry, they have extended their decorated holiday tour through the rest of the month just for you! Tickets go on sale Friday and tours begin Saturday so make sure to get your ticket ASAP so you can experience an historic holiday like never before.
When: through January 31
Where: Fonthill Castle  
Cost: Ticket prices vary
Experience the magic of more than 3 million lights illuminating acres of farmland at Shady Brook Farm's Holiday Light Show! Encounter whimsical displays and familiar characters as you drive through in the comfort of your own car or enjoy the show on an open-air wagon ride (weather permitting). Warm up with a cup of hot cocoa and cook up s'mores at a toasty bonfire.
When: Through January 30, 5 - 10 p.m.
Where: Shady Brook Farm
Cost: $35/carload
Enjoy acoustic music from local performers! Check the website for complete details: performances and schedule subject to changes. Light bites available, as well as beer wine and cocktails! 
When: Through March 27, 2 - 6 p.m. 
Where: Crossing Vineyards and Winery 
Cost: Free to attend 
Parent/Child Cooking: Homemade Pasta
Cooking with your child, enjoying family-friendly recipes and learning more about preparing healthy, delicious meals. This week's menu includes: homemade pasta, homemade gnocchi and basil marinara. In this fun and informative session parent and child will work side-by-side to prep and cook each of the items on the menu with the guidance of the instructor. The recipes are designed to teach basic techniques that are beneficial to all ages. Each of the dishes prepared will enjoyed by the participants throughout the class. All equipment, recipes and ingredients are provided.
When: January 23, 11 a.m. – 1 p.m. 
Where:  Conquering Cuisine
Cost: $100 for parent/child
SUNDAY, JANUARY 24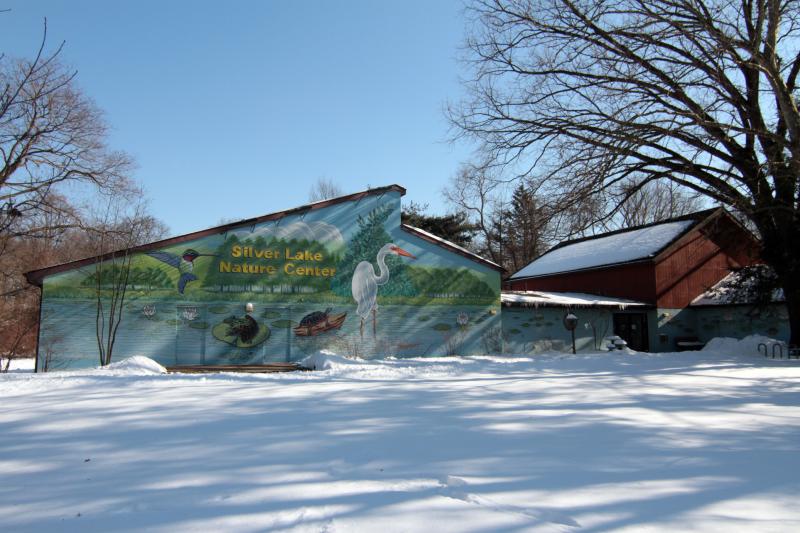 Looking to beat the winter blues? Grab the family for an afternoon of outdoor fun. Join Silver Lake Nature Center for a leisurely and informative walk covering seasonal topics. The spacious and scenic trails wander through diverse habitats preserved at the Nature Center. 
When: January 23, 1 – 2:30 p.m. 
Where: Silver Lake Nature Center 
Cost: Free to attend 
The Arts & Cultural Council of Bucks County presents an invitation to "Wish You Were Here: A Small Works Exhibition and Sale." All images in this show are postcard size, 5" by 7", and represent iconic cultural, historical, and natural landmarks in Bucks County. Support your local artists and purchase a unique piece of Bucks County art piece for someone special, or just stop in to admire the exhibit. 
When: through January 31
Where: Arts & Cultural Council of Bucks County
Cost: Free to attend
Do you love wine and cheese? Join us for a wine and cheese pairing experience, available everyday in January. Six wines and six cheeses thoughtfully paired to enhance both our wines and Wisconsin cheeses. For groups of 10 or more reservations and deposit required.
When: through January 31
Where: Bishop Estate Vineyard and Winery
Cost: $15 per person