Have a holly jolly Christmas weekend here in Bucks County! Spend Christmas Eve with a spirited Santa send-off at Sesame Place, head back in time to watch George Washington's voyage across the Delaware at Washington Crossing Historic Park or take a magical train ride aboard the New Hope Railroad!
Check out our guide below for details on this weekend's must-see events around the County. Stay up-to-date on what's coming up next week with our Upcoming Events Calendar.
FRIDAY, DECEMBER 24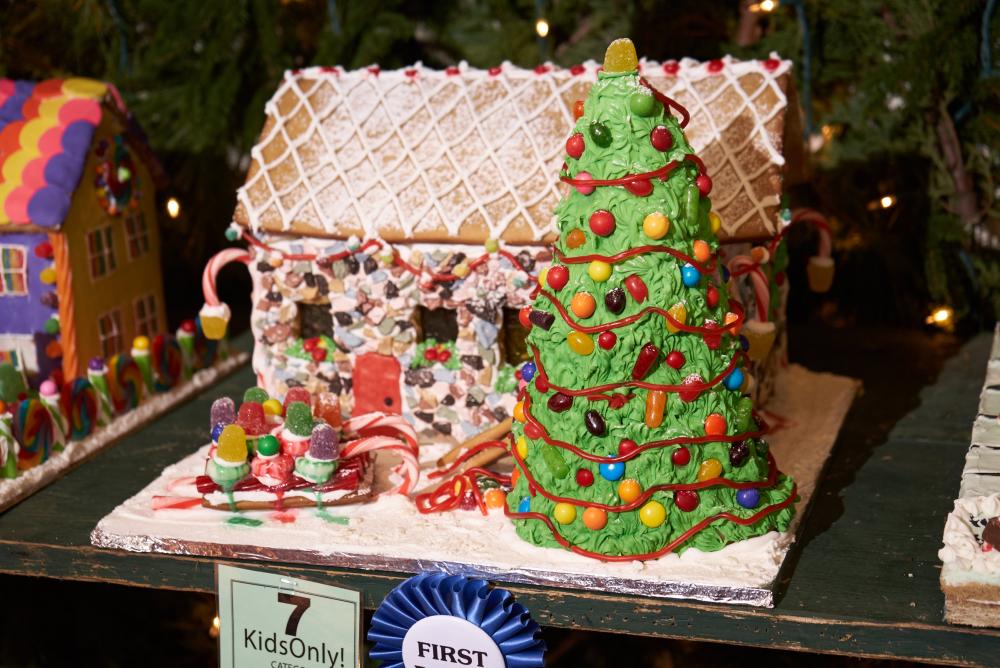 A holiday tradition at Peddler's Village since 1984, the Gingerbread Competition and Display is a feast for the eyes with more than 75 creative and whimsical entries in these categories: Holiday on Wheels, Traditional, Authentic Reproduction Around the World, 3-D, Movie or TV Set, Winter Wonderland, Student, and Kids Only.
When: Now through January 8
Where: Peddler's Village
Cost: Free to attend
Gather on the Sesame Street Neighborhood with your favorite Sesame Street friends for a special Christmas Eve celebration as you wish Santa Claus good luck on the night of his Big Ride with a dazzling, Christmas spirit filled send-off!
When: December 24
Where: Sesame Place
Cost: Ticket Prices Vary
Amazing Christmas Village is a traditional European-style outdoor market where you can expect to have endless fun and a jolly time while eating, shopping and being festive to kick off celebrating this Holiday season.  
When: Now through December 31,Thursday through Sunday
Where: Neshaminy Square Shopping Center
Cost: Free to attend
Join the Washington House for their Christmas Eve tradition. Start the holiday right with a three course prix fixe luncheon!
When: December 24
Where: Washington House Hotel & Restaurant
Cost: $30
SATURDAY, DECEMBER 25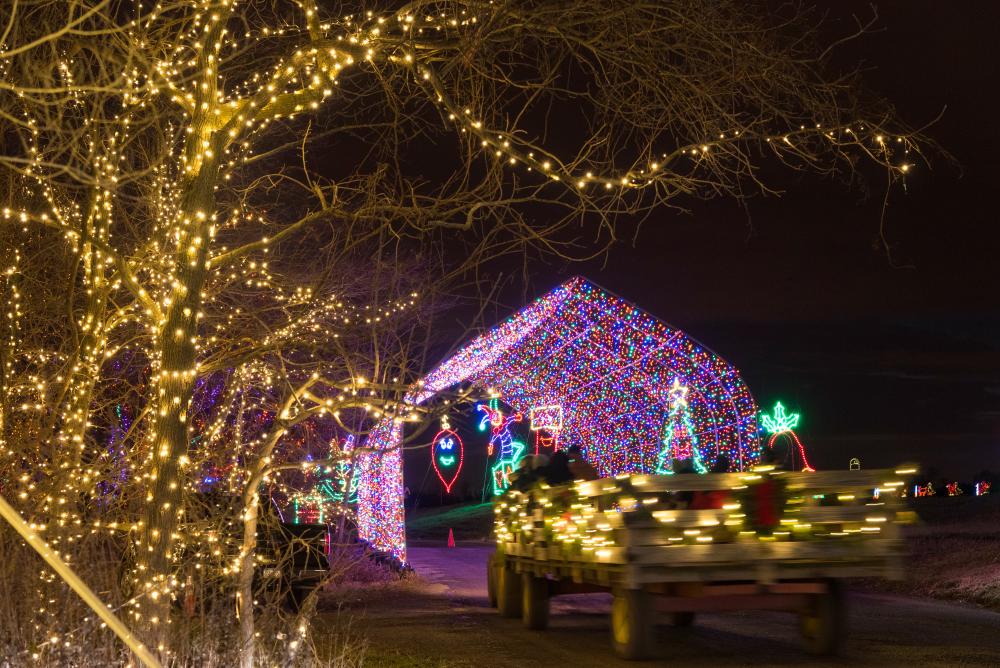 Shady Brook Farm hosts an extravagant show with more than 3 million lights on their acres of farm land. They offer two options: a socially distanced drive thru experience where visitors must stay in their car, mini-bus, limo, RV or bus, as well as an open-air wagon ride for guests to enjoy. At the end of the show, warm up with cup of hot cocoa and cook s'mores at a toasty bonfire.
When: Now through January 29
Where: Shady Brook Farm
Cost: Prices Vary
During the event, several hundred reenactors in Continental military dress listen to an inspiring speech by General Washington and then row across the river in replica Durham boats.
When: December 25
Where: Washington Crossing Historic Park
Cost: Free to attend
A Very Furry Christmas Celebration at Sesame Place is a festive, family-friendly celebration with everyone's favorite Sesame Street friends. The park is transformed into a one-of-a-kind Christmas wonderland with millions of twinkling lights and festive decorations all around! 
When: Now through January 2
Where: Sesame Place
Cost: Ticket Prices Vary
Join the wineries of the Bucks County Wine Trail for the second annual Light Up the Vines holiday illumination! Come, see the beauty of the holiday season in our beautifully lit vineyards.
When: Now through January 2
Where: Bucks County Wine Trail
Cost: Free to attend
SUNDAY, DECEMBER 26
Christmas time will soon be here, bringing along joyous memories of times past. This year, the New Hope Railroad invites you along as we set the clock back and showcase a magical journey mirroring those of years ago.
When: Now through December 30
Where: New Hope Railroad
Cost: Free to attend 
Join Sesame Place for a festive and fun Kwanzaa Celebration! Join your favorite Sesame Street friends each night of Kwanzaa for a special Storytime and Kinara lighting as you learn all about the celebrations and principles of Kwanzaa.
When: Now through January 1
Where: Sesame Place
Cost: Ticket Prices Vary
Take this expertly guided walking tour to see the places and hear the tales that make New Hope such a fascinating place. The tour is approximately one mile long and lasts about one hour.
When: Every Sunday, 2:00PM to 3:00PM
Where: Start at The Parry Mansion 
Cost: $10 per person 
The Festival of Trees is one of the most unique and historic holiday traditions in the region. Each year during this festival, the rooms of Pearl S. Buck's iconic Bucks County stone farmhouse come alive with the glow of holiday decorations! 
When: Now through January 9
Where: Pearl S. Buck House & Historic Site
Cost: Ticket Prices Vary
"Found, Gifted, Saved! The Mercer Museum Collects Local History", a new exhibit at the Mercer Museum, displays artifacts collected by the Bucks County Historical Society in the first two decades of the 21st Century. What objects, images, and documents are among these acquisitions, and what do they reveal about Bucks County's people, history and culture?
When: Now through April 10 
Where: Mercer Museum
Cost: Exhibit included with Mercer Museum admission
Joseph Marchetti, graduate of Central High School in Philadelphia and Tyler School of Art, Temple University presents "Places I Remember". The exhibit includes paintings that represent over two years of work in Bucks, Lancaster and Lehigh Counties. The body of work started with a painting of the Scholfield-Ford Covered Bridge in Tyler State Park and now includes covered bridges, farms, barns and castles in Pennsylvania.
When: Now through January 7
Where: Bucks County Visitor Center
Cost: Free to attend
Join the Rainbow Ridge Farm Therapeutic Equestrian Center for fun filled pony rides every Sunday from 12 PM – 2 PM. Spend the day with their adorable ponies and even go feed their petting zoo animals! 
When: Every Sunday
Where: Rainbow Ridge Farm Therapeutic Equestrian Center
Cost: $10 a pony ride