Enjoy beer, wine and spirit tastings, relax with dinner and a show and make it a long weekend in Bucks County!
Check out our guide below for details on this weekend's must-see events around the County. Stay up-to-date on what's coming up next week with our Upcoming Events calendar.
Friday, February 14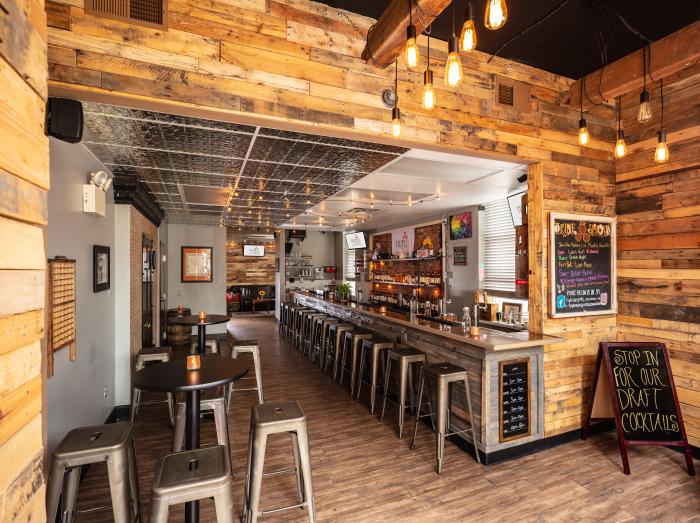 Celebrate this Valentine's Day with lots of laughs, fun & cocktails ... all for an important cause! Drinks, chocolate tastings, a mixology lesson, trivia and more are included, and proceeds contribute to A Love For Life, Raising Funds & Awareness for Pancreatic Cancer Research.
When: February 14, 2020, 8 - 10 p.m.
Where: Triple Sun Spirits
Cost: $60
A group of women volunteers at a small Yorkshire village hospital raise money to purchase new seating for the waiting room. Their grand scheme involves creating a calendar that becomes the hottest news story in England. Join DCP Theatre in the last weekend of this hilarious, based on a true story adult comedy you won't want to miss!
When: February 14 & 15, 8 p.m.
Where: DCP Theatre
Cost: Adults $16, Senior and Students $16
Celebrate the idea that "love bites" with a DJ, dancing, and prizes from Michael's Jewelers. (The playlist won't include the average sappy love songs.) This Valentine's Day, celebrate love in all its pain and glory, no matter if you are celebrating longtime love, kicking off a new relationship, or just reveling in single life.
When: February 14, 8:30 p.m. – 1:30 a.m.
Where: Continental Tavern
Cost: Free to Attend
An expressive, emotional singer/songwriter who first achieved fame as lead singer and co-founder of the 1990s NYC-based October Project, Fahl has released several compelling albums and has also written and performed songs for several major motion pictures. Now she returns with her new album, a collection of 23 tracks recorded at one of America's oldest vaudeville theaters. Don't miss her performance at New Hope Winery!
When: February 14, 8 - 10 p.m.
Where: New Hope Winery
Cost: $40 - $50
This murder mystery dinner theater will be sure to have you toe-tapping and gasping along! The dancers are leaving in droves, they can't get painters through the door despite promises of free drinks, and even the half decent mimes won't work for the club. Seeing a decline in business, owners of the Moulin Bleu, desperate to find a solution to their problem, come up with a plan, and the repercussions could be deadly.
When: February 14 - 16
Where: Peddler's Village
Cost: $69.95
Celebrate the month of love with an intimate, sit-down wine and chocolate pairing at Chaddsford Winery! With 5 artisan chocolates carefully paired with award-winning wines, guests are sure to enjoy a perfect Valentine's outing or a Girls Day Out.
When: February 14, 15 & 16, Times Vary
Where: Chaddsford Winery
Cost: Advance tickets: $30 per person: Walk-ins: $35 per person
Saturday, February 15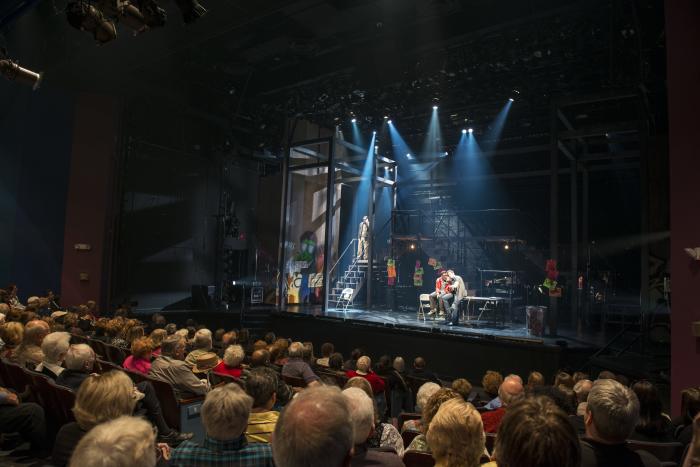 In its final weekend, King Lear is an epic tale of sorrow, forgiveness, madness, and reconciliation considered by many to be the greatest tragedy ever written. Led by director Eric Tucker, New York's acclaimed Bedlam Theatre comes to Bristol Riverside Theater with a fresh interpretation of this Shakespeare classic.
When: Now Through February 16
Where: Bristol Riverside Theatre
Cost: Ticket prices vary
This is the last chance to catch the production of Agatha Christie's mystery, with an added a touch of comedy in a characteristic tale of murder and mayhem. A young wife discovers real life may be more exciting than make-believe... and she's lucky to survive. Produced with special arrangement by Samuel French.
When: February 14, 15 & 16 (Friday & Saturday - 8 p.m.; Sunday - 2 p.m.)
Where: Actor's NET of Bucks County
Cost: Ticket prices vary
Join Without a Cue Productions, for dinner and a show, based upon the world of the popular TV show, "Game of Thrones." "Crime of Thrones" is an interactive performance sure to entertain fans and newcomers alike.
When: February 14 & 15, 7 p.m.
Where: Fishers
Cost: $57.99-$59.99
When a dinosaur wanders away from home, he discovers a wonderful world full of creatures that light up the darkness and help him find the true meaning of love. This glow in the dark adventure is visually amazing and has been praised for its cutting-edge blend of puppetry, technology, and dance by audiences all over the world.
When: February 15, 3:30 p.m.
Where:  Zlock Performing Arts Center
Cost: Ticket prices vary
Local Historian, Clarence King presents the history of Silver Lake, which will also include Bristol Borough & Bristol Township, spanning the past 300 years! This is an event you won't want to miss! Proceeds from this event benefit the Friends of Silver Lake Nature Center non-profit organization.
When: February 15, 7-9 p.m.
Where : Silver Lake Nature Center
Cost: $6
Sunday, February 16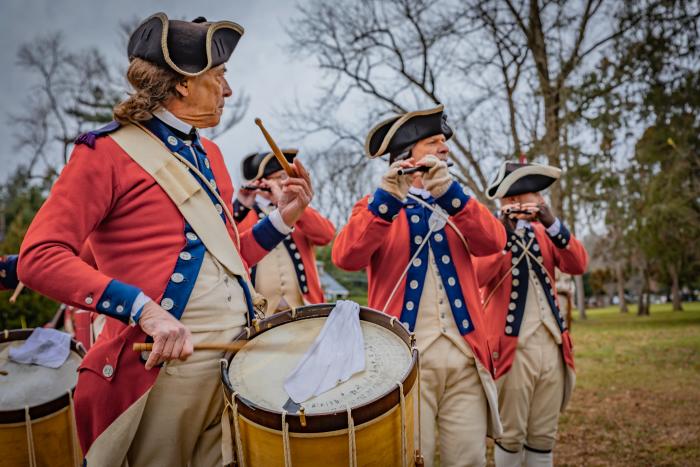 Bring the whole family to help George Washington celebrate his 288th birthday! Loads of children's activities will be offered in the park buildings and Visitor Center. Visitors can sing Happy Birthday to George and enjoy cake that he will cut with his sword.
When: February 16, 12 – 4 p.m.
Where: Washington Crossing Historic Park
Cost: Free to Attend
The exhibit pays tribute to the lives, culture, accomplishments and contributions of African Americans in Bucks County, featuring a timeline of events in African American history in Pennsylvania and the history of the Underground Railroad in Bucks County.
When: Now Through April 7, 9 a.m. - 5 p.m.
Where: Bucks County Visitor Center
Cost: Free to attend
Interactive Murder-Mystery Dinner Theater? Yes, please! Join Sam, Diane, Carla, and Cliff as they mourn their longtime friend, Norm, at his wake. Questionable circumstances surround his demise at this very bar, so beware – accusations fly, tempers get heated, pasts are dug up, and someone (maybe even you) could be the next victim.
When: Now through April 25, 7:30 p.m.
Where: Peddler's Village
Cost: $69.95 per person
Ponstingl's work represented in this exhibition spans the 1960s until the late 1970s. Inspired by dreams, his work in the 1960s recalls the work of Salvador Dalí and other Surrealist painters, and in the 1970s, he experimented with abstract patterning. A recurring theme in his paintings are visions of abandoned, future civilizations. His work can be seen at the Michener for a limited time only!
When: Now through June 20
Where: Michener Art Museum
Cost: Free with Museum Admission
Families and friends are invited to search for Jack Frost all around Peddler's Village. Stop by the Hospitality Center to pick up your guide. Collect a sticker for each Jack Frost you spot. Collect 15 or more different store stickers to claim your prize! (The more stickers you receive, the better your prize!) For every 15 stickers collected, patrons receive a drawing entry to win a free dinner for four at Cock 'n Bull.
When: Now Through February 17
Where: Peddler's Village
Cost: Free to participate