Write a "Wish List" letter to Santa at Peddler's Village Kickoff to the Holidays, salute veterans at Yardley's Veteran's Day Parade and see 'Once' in its opening weekend at the Bucks County Playhouse.
Check out our guide below for details on this weekend's must-see events around the County. Stay up-to-date on what's coming up next week with our Upcoming Events calendar.
Friday, November 8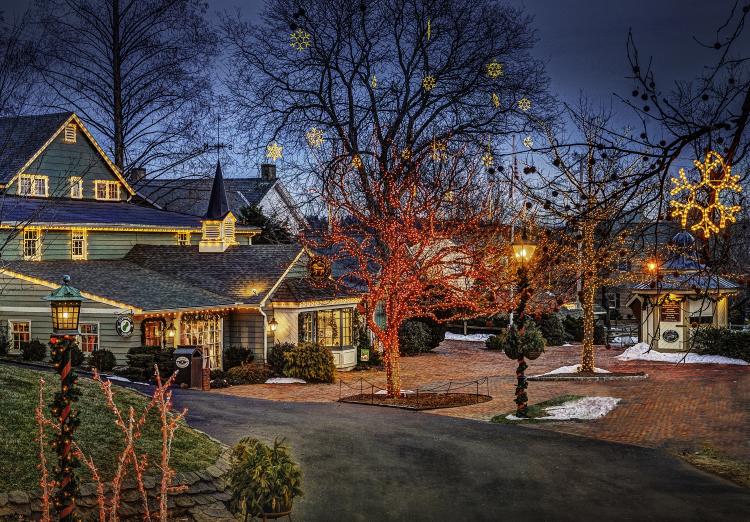 Start the season of celebrations at the Peddler's Village Kick Off to the Holidays event. Write a "Wish List" letter to Santa and make a free craft with Santa's elves. Take part in a Christmas sing-along while enjoying festive snacks.
When: November 8, 6 - 8 p.m.
Where: Peddler's Village
Cost: Free to attend
The Tony-winning best musical, Once, tells the enchanting tale of a Dublin street musician and part-time vacuum repair-man, Guy. He is about to give up on his musical dream when a beautiful young Czech immigrant, Girl, takes a sudden interest in his haunting love songs. As the chemistry between them grows, Guy's music soars to powerful new heights. When an opportunity arises in America for Guy, will Girl let him know how she truly feels?
When: Recurring weekly on Sunday, Wednesday, Thursday, Friday, Saturday November 8 – November 30, 7:30 p.m.
Where: Bucks County Playhouse
Cost: Ticket Prices Vary
Musicians perform a live soundtrack to two silent films: Charlie Chaplin's "The Immigrant" and Gustavo Serena's "Assunta Spina". Featuring original scores by John T. La Barbera, performed by Susan Aquila, Violin and John T. La Barbera, Guitar. Q&A follows the screenings.
When: November 8, 7:30 p.m.
Where: Zlock Performing Arts Center
Cost: $10
The Cairn University Wind Ensemble will present "Beyond All Measure," a concert highlighting the grand and glorious in Chatlos Chapel. 
When: November 8, 7:30- 8:30 p.m.
Where: Cairn University
Cost: $15
Since 1999, this juried exhibition has hosted the finest talent in the region. Today, Works in Wood is a national juried exhibition which brings exhibitors whose expressions in wood feature fine furniture, sculptural forms and vessels in a wide range of styles and techniques. More than 70 unique works will be on display.
When: November 8 - 10, 12 - 5 p.m.
Where: New Hope Arts Center
Cost: Free. Donations Accepted.
Start off your Friday Night right and come over to Bishop Estate Vineyard and Winery for Live Music and Food Trucks. Check BishopEstatePa.com for the music and food truck line up. Musicians are local and create a lovely, relaxing evening to sit around and just unwind! When it's chilly outside, the venue has bonfire pits and an indoor accommodation area. Bring your dog on a leash!
When: Fridays until December 7, 5 – 9 p.m.
Where: Bishop Estate Vineyard and Winery
Cost: Free to attend
Saturday, November 9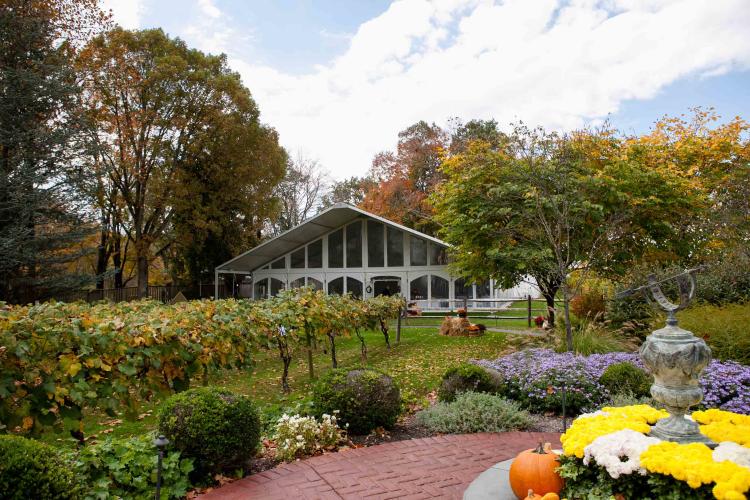 Come celebrate the release of Crossing Vineyards' 2019 "Le Nouveau" – a semi-dry wine that is deliciously fruity. Enjoy live music and bar specials all weekend long.
When: November 9 & 10, 12 – 6 p.m.
Where: Crossing Vineyard and Winery
Cost: Free to attend
Attend the annual antiques show run by the Bucks County Antiques Dealers Association! 32 quality antiques exhibitors with diverse and affordable merchandise will fill the event center. Refreshments available.
When: November 9 & 10, 10 a.m. – 5 p.m.
Where: Event Center by Cornerstone
Cost: $6, Children under 16 are free
Bucks County Community College Professor Emerita and celebrated regional artist Charlotte Schatz explore issues of social justice and urban life throughout this unique gallery. See different mediums like sculpture, painting and collage.
When: Daily until December 2, 9 a.m. – 4 p.m.
Where: Hicks Art Center, Bucks County Community College
Cost: Free to Attend
Bringing together the incredible sounds of two of rocks greatest arena bands of the 80's – Foreigner & Journey. Experience the rock ballads Faithfully & Open Arms, along with rock classics Cold As Ice, Urgent, Hot Blooded, Feels Like The First Time, Jukebox Hero, Separate Ways, Don't Stop Believin', Anyway You Want It … and so much more! All performed as the originals were, in their original key and pitch!
When: November 9, 8 - 10 p.m.
Where: New Hope Winery
Cost: $30
Celebrate a Veteran and thank them for their service to our Country. Come line the streets of Yardley and show them your support.
When: November 9, 1- 4 p.m.
Where:  1660 Edgewood Rd, The Parade Ends at Veterans Square, Yardley, PA 19067
Cost: Free to attend
The DCP Theatre presents Frankenstein - a faithful adaptation of the original novel. The story of Victor Frankenstein and his obsession with the re-animation of the human body will make your blood run cold. Tickets can be purchased by calling or going to the DCP Theatre website.
When: Thurs – Sun until November 9, showtimes vary
Where: DCP Theatre
Cost: $18, $16 for seniors and children under 12
Sunday, November 10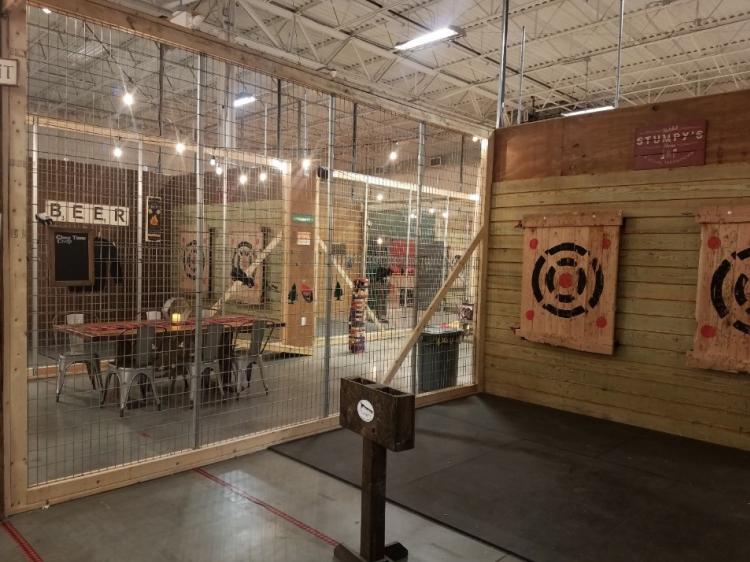 Add some ax-citement to your Sunday family night! Round up the fam for a #socialthrowdown at Stumpy's Bucks County. Go to November 10th on reservations and choose Family Day slot!  Ages 13 & older.
When:  November 10, 12 p.m.
Where: Stumpy's Hatchet House Bucks County
Cost: $25
Come out to the Annual Holiday Small Works Show at Canal Frame-Crafts Gallery in historic Washington Crossing, PA. Opening reception is Sunday, November 3 from 1 p.m. to 4 p.m. 34 of the galleries 'regulars' will be featured with new smaller scale artwork in a broad range of styles and mediums.
When: Daily until December 28, Tue - Sat 10 a.m. - 5 p.m. (Thu open until 7 p.m.)
Where: Canal Frame - Crafts Gallery
Where: Free to attend
The use of reclaimed materials and objects, married with Ed Bennet's signature industrial-styled art, results in striking, fully functional furniture that is a study in contrasts. Old world meets new in a one-of-a-kind visual symphony meticulously orchestrated to play well in almost any decor.
When: November 10 - January 3, 9:30 a.m. - 4:30 p.m.
Where: Bucks County Visitor Center
Cost: Free to attend
Through story and song, distinguished cabaret singer and songwriter Karen Gross honors Bucks County as muse, with a focus on the music of the early 20th century when Pennsylvania Impressionism flourished. Among the melodies, Karen weaves in her own journey from Bucks County to Philadelphia to New York City, performing in venues including New Hope's Cabaret at Odette's, the Philadelphia Museum of Art, and Lincoln Center. Join Karen for this musical tale of following the muse and also finding it right at home.
When:  November 10, 3 – 4:30 p.m.
Where: Michener Art Museum
Cost: $25, $10 student with valid ID
Come out and do some Christmas shopping and enjoy lunch at the club. The banquet room will be full of crafters and vendors. The bar will be open and games will be on a big screen TV!
When:  November 10, 1 - 5 p.m.
Where: Phoenix Sport Club
Cost: Free to attend