It's one of the prettiest times of the year in Bucks County — and there's plenty happening this weekend to make it even more enjoyable.
Check out our guide below for details on this weekend's must-see events around the County. Stay up-to-date on what's coming up next week with our Upcoming Events Calendar.
Friday, April 9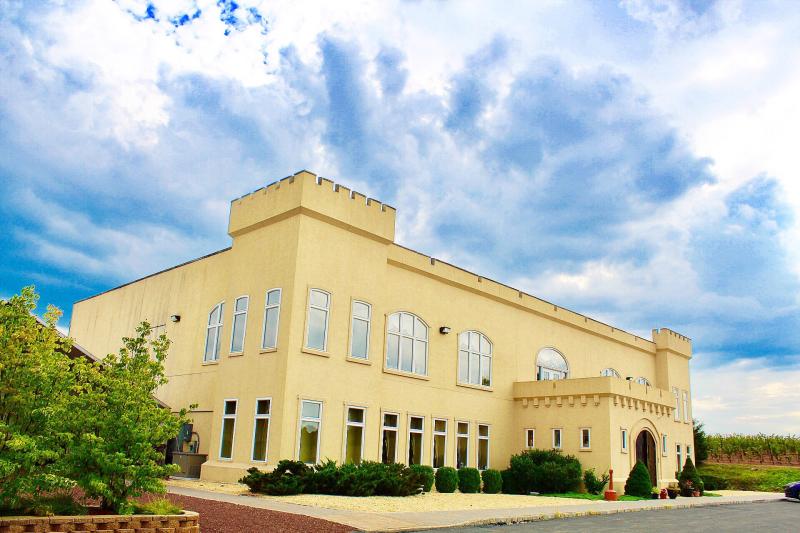 Sand Castle Winery and the Philly Drag Mafia present a theatrical parody of your favorite tv show - brought to life in front of your eyes! Eat, drink, and laugh the night away. 6-7PM Happy Hour, 7PM Show starts. 21+ only.
When: April 9, 6:00 PM
Where: Sand Castle Winery
Cost: $60.00
Get Happy! a cabaret saluting Judy Garland - the world's greatest entertainer - starring Jenna Pastuszek with music direction by Broadway's Joshua Zecher-Ross! This isn't a traditional Judy Garland tribute — there will be no impersonation here. Instead, the cleverly curated playlist of classics and forgotten gems will leave Judy fans and Judy novices alike tapping their feet as Jenna pays homage to one of her favorite divas.
When: April 9, 7:30 PM
Where: Zlock Performing Arts Center- ONLINE
Cost: Virtual Ticket $5.00
Delight in the splendor of a guided historic evening tour at Fonthill Castle. Fonthill Castle was the home of Henry Chapman Mercer and an early example of reinforced concrete architecture. Discover Mercer's renowned ceramic tiles during these intimate 45-minute guided historic tours of the castle's unique rooms and artifacts.
When: Through April 22, times vary
Where: Fonthill Castle
Cost: $25 Adults/$15 Member Adults/$15 Youth
Looking up from the heart of the Mercer Museum's Central Court is an experience like no other. Artifacts hanging from rafters and objects at every turn create a most unique sensory experience. This 45-minute virtual experience features a 15-minute recorded tour of the Mercer Museum's renowned Central Court, followed by an array of mesmerizing photographs and a live virtual Q&A conversation with one of our experienced tour guides.
When: Through April 22, times vary
Where: Virtual Program - Zoom
Cost: $10/General Admission virtual connection per household 
Broadway's Darius de Haas (featured in BCP's hit productions of "Ain't Misbehavin" and "Guys and Dolls") returns with a concert evening created just for BCP- songs from the Great American Songbook to Broadway to beloved artists like Nat King Cole and Stevie Wonder.
When: April 9, 8:00 PM
Where: Bucks County Playhouse
Cost: $40 
The Michener Art Museum is delighted to present Essential Work 2020: A Community Portrait, on view from March 19-July 11, 2021. As the United States was confronted with the coronavirus pandemic, racial injustice, political protest, and a heated presidential election, 2020 will be long remembered as a year of upheaval and uncertainty.
When: Through July 11
Where: Michener Art Museum
Cost: Admission prices vary
Saturday, April 10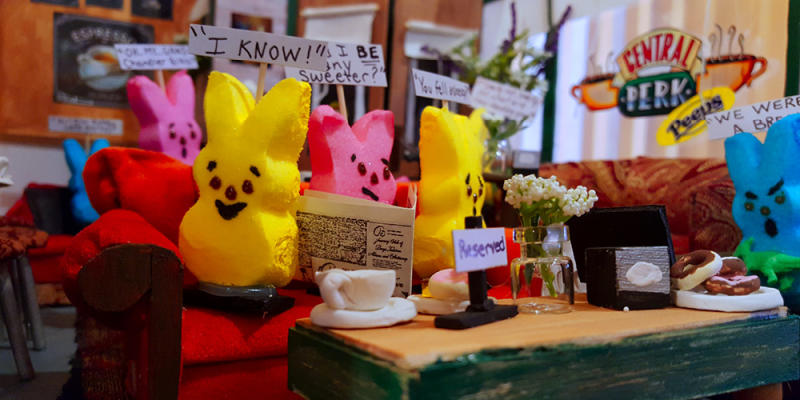 This spring, Peddler's Village presents the 2nd Annual PEEPS® in the Village. Housed in an indoor area in the Village Courtyard, the colorful display will include more than 90 creations of wall art, dioramas, and sculpture, all prominently featuring the popular Pennsylvania-made bunnies, chicks, and other candies. Admission to the display is free. Safety measures will be in place as appropriate.
When: March 22 - April 17
Where: Peddler's Village
Cost: Free
Spring is on it's way here, the days are warming up, and you're ready to get outside with family and friends! Celebrate this amazing planet we live on and share during our many great programs and activities at this festival, all geared to getting you and your family out, enjoying and learning more about nature! View and purchase goods from environmentally friendly vendors and learn more about green industry & environmental organizations in our area!
When: April 10, 10:00 - 3:00 PM
Where: Bucks County Audubon Society
Cost: Free
Enjoy acoustic music from local performers. Check the website for complete details: performances and schedule subject to changes. No cover charge.
When: April 10, 2:00 - 6:00 PM
Where: Crossing Vineyards and Winery
Cost: No cover charge
Philadelphia's Son Little is someone you should know! Much like those of his heroes Stevie Wonder and Jimi Hendrix, his songs are deconstructions of the diaspora of American R&B. Deftly he weaves different eras of the sound: blues, soul, gospel, rock and roll, through his own unique vision of rhythm and blues.
When: April 10, 8:00 PM
Where: Sellersville Theater
Cost: $25 to $39.5
Ongoing through June 19! Join us each Saturday for a Naturalist-led bird walk along the nature trails to see what is around. Extra binoculars available. Inclement weather cancels the walk.
When: April 10
Where: Peace Valley Nature Center
Cost: Free
The Silver Lake Nature Center inspires connections with Nature for people of all ages, interests, and abilities through education, recreation, preservation, research, and advocacy. Grab the family for a fun morning on the trails!
When: Saturdays through May 29
Where: Silver Lake Nature Center
Cost: Free
Sunday, April 14

Our Bulbs for Bucks daffodils are blooming and we'd love to see your photos! Take in some fresh air, flowers and sunshine by visiting one of our Bulbs for Bucks planting sites (map available on website). Snap pictures with our daffodils and share your favorite on social media to enter. Three random winners will receive two tickets to our June 13th Garden Tour plus choice of our signature daffodil mug or canvas tote bag.
When: April 1 - April 30
Where: Bucks Beautiful
Cost: Free
Don't miss Elmo's Eggstravaganza – our exciting Easter Celebration! Guests can safely visit Sesame Place for a hoppin' good time with rides, shows, surprise mini parades and special Easter fun with everyone's favorite furry friends.
When: Select dates March 27 - April 18
Where: Sesame Place
Cost: Ticket prices vary
The public is invited to see the Members Spotlight #2 Exhibition featuring the works of seven award-winning Bucks County artists and over 125 original works of art! Meet the artists and see demonstrations in the Gallery. Online anytime at aoyartcenter.org. Persons attending in person need to wear facemasks and social distance. Total number in the gallery at any one time is limited to 10 persons.
When: April 9 - 11, 12:00 PM - 5:00 PM
Where: AOY Art Center ONLINE EXHIBITION
Cost: Free
This is a gallery wide show featuring 20 award-winning artists and will celebrate the beauty of the season in gardens, river banks and rolling hills as well as flowers. The exhibition will showcase painting in oil, pastel and watercolor.
When: Through June 6
Where: Patricia Hutton Galleries
Cost: Free
Brand new exhibit! Through the Lens explores nearly 70 years of artistic experimentations with photographic processes and subject matter by artists in the Delaware Valley region. With work ranging from carefully hand-painted, bucolic landscapes to decisive snapshots taken on the street, Through the Lens highlights distinctive work in the Michener's photography collection, including many that have never before been on view.
When: Through August 15
Where: Michener Art Museum
Cost: Free with museum admission