Spend a day at Tyler Park Center for the Arts "Crafts in the Meadow", take a "boozy" ghost tour through New Hope and step back in time at Washington Crossing Parks' "Autumn Market & Encampment".
Check out our guide below for details on this weekend's must-see events around the County. Stay up-to-date on what's coming up next week with our Upcoming Events calendar.
Friday, October 18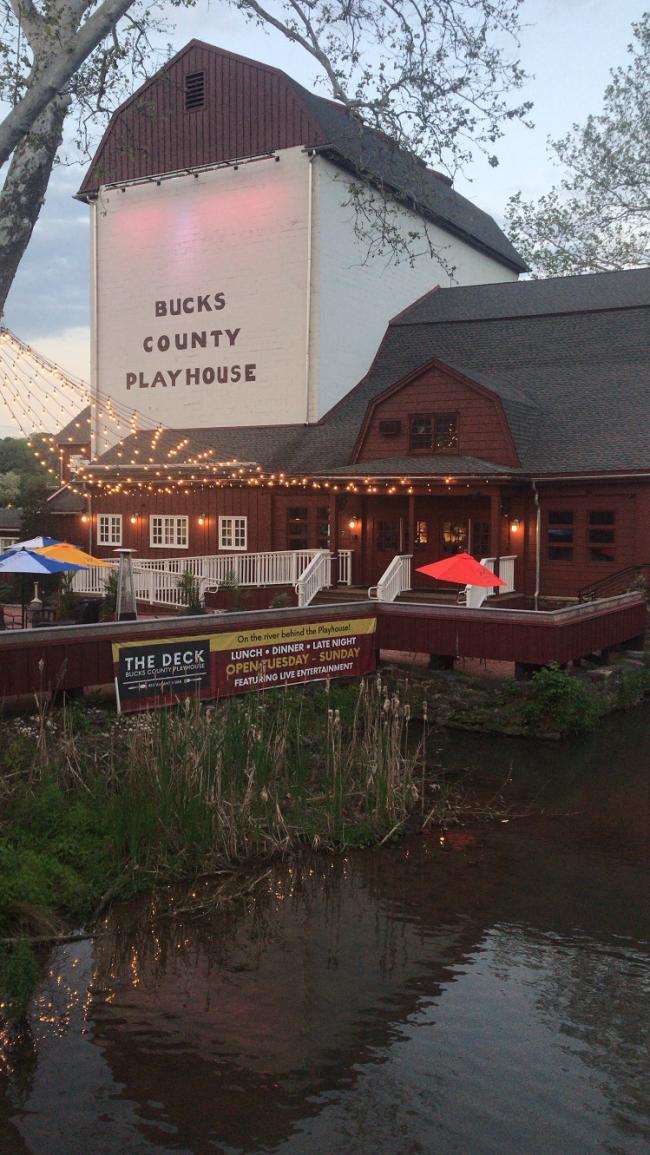 A classic return to the Bucks County Playhouse! Richard O'Brien's The Rocky Horror Show, a musical that inspired the 1975 classic cult film, "The Rocky Horror Picture Show," follows innocent couple Brad and Janet as they seek shelter at a mysterious old castle on a dark and stormy night. Given the nature of the subject matter, we recommend audiences no younger than 17.
When: October 11-27, 7:30 p.m.
Where: Bucks County Playhouse
Cost: Ticket prices vary
Broadway and concert performer Rebecca Robins shares an intimate evening of humorous and heartfelt stories and songs. Learn about her many adventures while touring with The Phantom of the Opera! The night features a set list of Broadway showstoppers, Hollywood classics, unexpected mashups and a few fun surprises.
When: October 18, 7:30 p.m.
Where: Zlock Performing Arts Center
Cost: $25 VIP, $15 General Admission, Free for Bucks Students with ID
More than just the Beatles, this nostalgic musical tribute spans the entire 60s British Invasion era with music from both sides of the Atlantic. Listen to songs from iconic groups like The Rolling Stones, Herman's Hermits, The Beach Boys, Simon & Garfunkel and The Monkees. Tickets can be purchased online.
When: October 18, 8 to 10 p.m.
Where: New Hope Winery
Cost: $30
This fun and family-friendly event is perfect for families with kids ages 4-14 (but definitely can be enjoyed by all). Take part in this educational hike through the "Jack-O-Lantern Trail" as you learn how nocturnal animals are important to the ecosystem! In addition, enjoy storytelling around the campfire, Halloween crafts, face-painting and seasonal refreshments.
When: October 18, 6:30 to 8:30 p.m.
Where: Bucks County Audubon Society
Cost: $5 per person or $30 Family
One of the last tours of the season! Pedal around scenic Doylestown and learn about its history, including ties to a 1745 inn and tavern established by William Doyle. After the ride, experience the town's current hospitality with a tasting of craft beers.
When: October 18, 10 a.m. to 1 p.m.
Where: Bucks County Civil War Museum
Cost: $5 per person or $30 Family
Do you love Game of Thrones? Test your investigative skills while enjoying dinner with friends during this themed murder mystery. Arrive early so you can walk around Peddler's Village and check out all the shops Lahaska has to offer!
When: Recurring weekly on Friday, Saturday until November 2, 7:30 p.m.
Where: Cock 'n Bull
Cost:  $69.95 per person (includes dinner, show, tax & service charge)
Emergency service organizations within Bristol Borough have a long history of assisting those in times of crisis. Learn about the distinguished histories of the Borough's fire companies, the Bristol Borough Police Department, the Bucks County Rescue Squad, and other emergency personnel. See antique fire equipment and discover what happens in the "day in the life" of these professionals. Families with young children are encouraged to visit the kid's corner in the exhibit and dress up as their favorite first responder!
When: October 4-November 1, Times Vary
Where: Margaret R. Grundy Memorial Library
Cost: Free to Attend
Saturday, October 19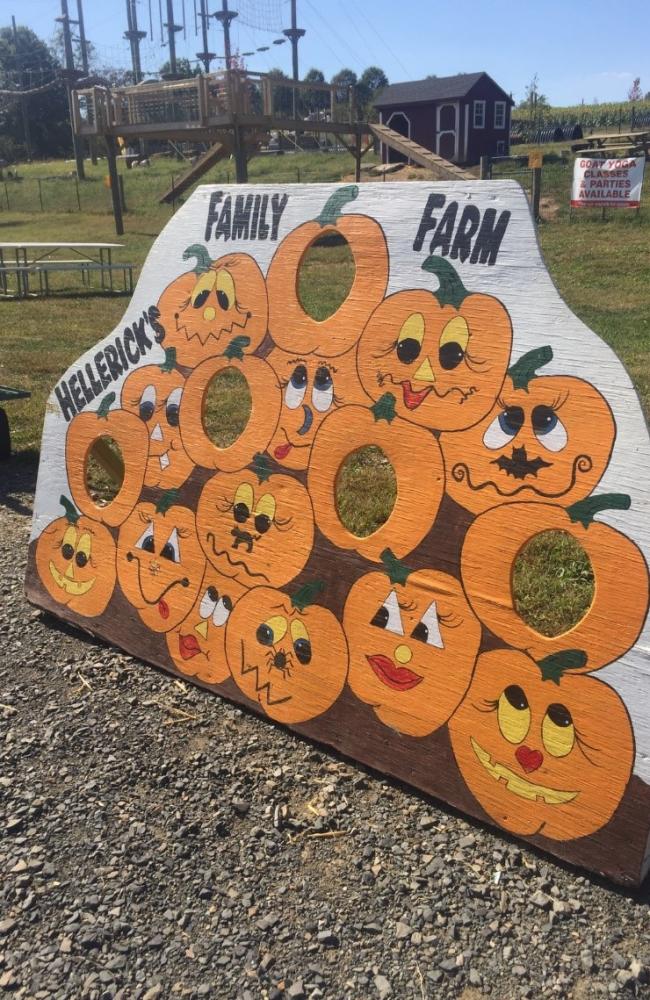 It's time for some good ol' fashioned fun on the farm! Explore this 18-acre farm, which includes over 45 activities for children and adults. Take a hayride, get lost in the corn maze and try your hand at pumpkin bowling!
When: Recurring daily until November 3, 10 a.m. to 6 p.m.
Where: Hellerlick's Family Farm
Cost: Weekends $12.99; Weekdays $9.99
Join Churchville Nature Center for their first annual Autumn Faire! Enjoy tastings from local breweries, live music, artisan vendors with sustainably crafted goods, food trucks, herbalism workshops, games, raffles and so much more! Come ready to shop, eat and drink.
When: October 19, 2 to 6 p.m.
Where: Churchville Nature Center
Cost: Free to attend
Ready for some frightening fun? Visit Sleepy Hollow Haunted Acres for their three spooky attractions: The House in the Hollow, Field of Fright and of course Sleepy Hollow Hayride. After the haunted happenings, gather with family and friends by the warm bonfire and enjoy live music.
When: Weekends October 4-27, 7  to 10 p.m.
Where: Sleepy Hollow Haunted Acres
Cost: All Halloween attractions $33; Choose any two attractions $26; Individual attraction $16
Ready to step back in time? Join colonial townspeople from the 18th century as they gather in the marketplace to sell their wares. Partake in a wide array of activities including crafts, cooking demonstrations and tours of historic buildings.
When: October 19, 10 a.m. to 4 p.m.
Where: Washington Crossing Historic Park
Cost: Adults $8, Children $4, free ages 5 and younger
Spend a fall day at this fine art and craft weekend event showcasing excellence in craftsmanship! Stay all day for live music, performing arts and refreshments.
When: October 19 & 20, 10 a.m. to 5 p.m.
Where: Tyler Park Center for the Arts
Cost: $7 adults, Free ages 12 & under
Ready for a fright? When this train leaves the safety of the station, you are tossed into the hands of the unknown. Creatures onboard the train are sure to frighten the strongest of heart, and test the nerve of all passengers.
When: October 17-20
Where: New Hope Railroad
Cost:  $39.99 Off-Peak & $49.99 Peak
Sunday, October 20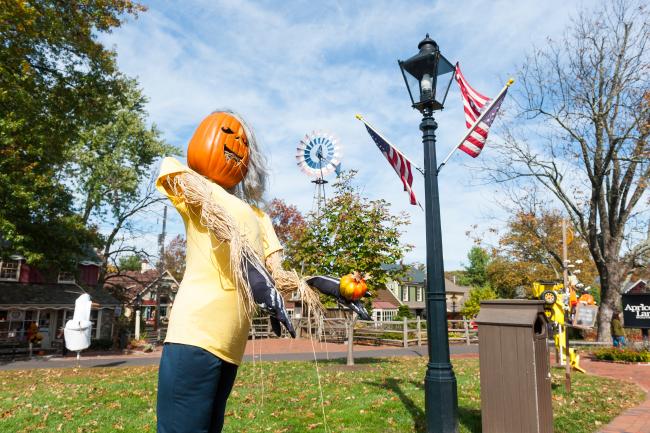 Get an early Halloween spook! Walk through the village, and take a look at all the scarecrows on display before voting for your favorite one! Stop in to popular Peddler's Village restaurants and shops along the way.
When: Recurring daily until October 27, 10 a.m. to 6 p.m.
Where: Peddler's Village  
Cost:  Free to attend
The streets of New Hope are notoriously historic and very haunted. Learn about these haunted tales as you taste thoughtfully paired whiskey. Tickets can be purchased online.
When: October 20, 6:30 p.m.
Where: First Stop: Villa Vito
Cost: $50 per ticket
Bring the kiddos for a day down on the farm that they'll never forget! The Shady Brook Fall Fest is chock full of fun and adventure. Find the perfect pumpkin, explore the 5 acre corn maze, and so much more. For one low admission price, come for the day and stay into the evening at PumpkinFest After Dark.
When:  Weekends October 4-31, 11 a.m. to 5 p.m.
Where: Shady Brook Farm
Cost: Prices Vary
Shady Brook Farm has spent decades sowing fear, now reap the terror lying in its fields at HorrorFest. This year, HorrorFest features four thrilling attractions: The Hayride of Horror, Barn of Horror, Alien 3-D Encounter, and Carnage. Can you handle the harvest?
When:  Weekends October 4-27, 11 a.m. to 5 p.m.
Where: Shady Brook Farm
Cost: $22 - $50
The leaves outside may not have changed colors yet, but award-winning artists including Frank Arcuri, Dot Bunn, Katharine Krieg, Janine Dunn Wade and many more, will feature their fall-inspired landscape and still-life paintings at this Autumn Exhibition.
When: September 13 - November 24, 11 a.m. to 6 p.m.
Where: Patricia Hutton Galleries
Cost: Free to attend
Dress the kids in their costumes and join the Sesame Street gang for not-so-scary fun as the park becomes a Halloween haven. Don't miss themed shows, rides, and the parade!
When:  Daily until November 3, 10 a.m. to 7 p.m.
Where: Sesame Place®
Cost: Prices vary