Watch Peddler's Village shine for the holidays at the Grand Illumination Celebration, take a selfie with Santa at the Shops at Valley Square Tree Lighting and so much more!
Check out our guide below for details on this weekend's must-see events around the County. Stay up-to-date on what's coming up next week with our Upcoming Events calendar.
Friday, November 15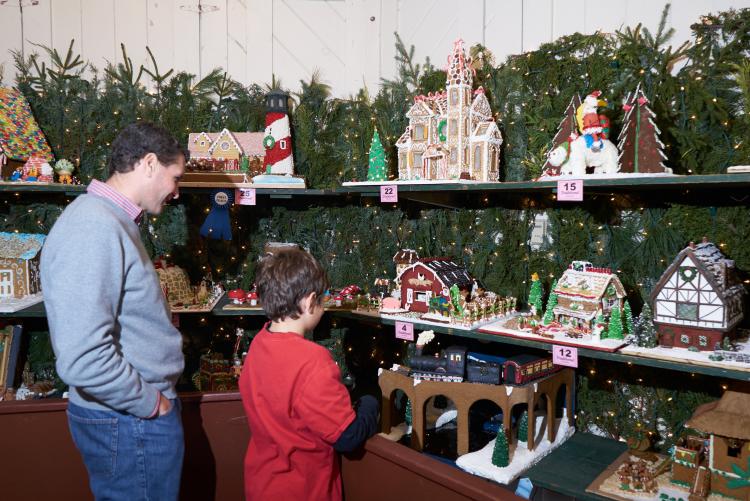 Feast your eyes on the creative and whimsical entries within several categories: Traditional, Authentic Reproduction, 3-D, Movie or TV Set, Student, Kids Only and more. The Gingerbread entries will be on exhibit in the Village Gazebo during shopping hours.
When: November 15 - January 4, Display Times Vary.
Where: Peddler's Village
Cost: Free to attend
Come hear the fabulous musicians of the Cairn Symphony perform "Papa" Haydn's very last symphony. Having written over 100 symphonies, Franz Joseph Haydn's Symphony No. 104 possesses all of the 'Sturm und drang' style of the German literary period in the late 1700s.
When: November 15, 7:30- 8:30 p.m.
Where: Cairn University
Cost: $15
Classic Stones Live™ captures the raw energy of the most electrifying performances throughout The Rolling Stones career, and recreates The Stones in their legendary prime. Playing all of the hits that make up the soundtrack of many people's lives, Classic Stones Live™ delivers a complete Rolling Stones experience.
When: November 15, 8- 10 p.m.
Where: New Hope Winery
Cost: $35
Santa and his helper flip the switch to illuminate the entire Village starting the Season of Lights complete with performances from local groups. The Village lights up at 6:15 PM sharp! Enjoy complimentary hot apple cider and marshmallow roasting and get a jump start on your holiday shopping.
When: November 15, 6 – 9 p.m.
Where: Peddler's Village
Cost: Free to attend
Join Nostalgia 1720 for a fun night with a live DJ, cash bar and light snacks while you give back to the community! Please bring a non-perishable item with you.
When: November 15, 8 – 11 p.m.
Where: Nostalgia 1720
Cost: $10
A night of Americana, Bluegrass & Country with Music City's all-stars, that fans will remember for a lifetime! The Gibson Brothers are two-time winners of the International Bluegrass Music Association Award. Rob is a 15-time IBMA Dobro Player of The Year winner, while Trey is Acoustic Guitar Magazine's "Nashville's hottest young player".
When: November 15, 7:30 p.m.
Where: Zlock Performing Arts Center
Cost: $15, VIP $30
The Tony-winning best musical, Once, tells the enchanting tale of a Dublin street musician and part-time vacuum repair-man, Guy. He is about to give up on his musical dream when a beautiful young Czech immigrant, Girl, takes a sudden interest in his haunting love songs. As the chemistry between them grows, Guy's music soars to powerful new heights. When an opportunity arises in America for Guy, will Girl let him know how she truly feels?

When: November 8 – November 30, Wednesday – Sunday, 7:30 p.m.
Where: Bucks County Playhouse
Cost: Ticket prices vary
Start off your Friday Night right and come over to Bishop Estate Vineyard and Winery for live music and food trucks. Musicians are local and create a lovely, relaxing evening to sit around and just unwind! When it's chilly outside, the venue has bonfire pits and an indoor accommodation area. Bring your dog on a leash!
When: Fridays until December 7, 5 – 9 p.m.
Where: Bishop Estate Vineyard and Winery
Cost: Free to attend
Saturday, November 16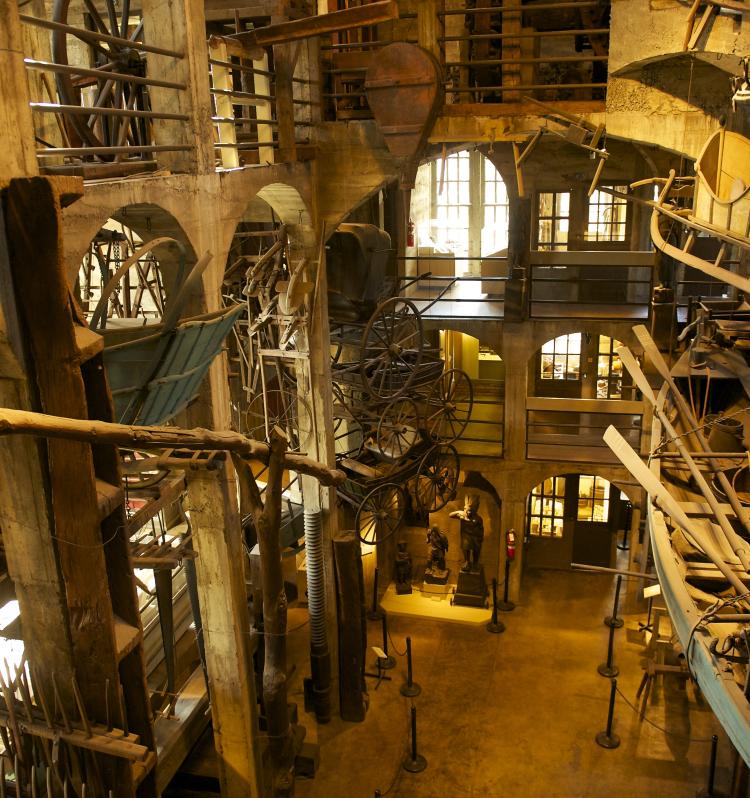 Just in time for football season, Pigskin Peanuts showcases fifty of Charles M. Schulz's daily and Sunday Peanuts comic strips featuring the sport of football and the popular characters Charlie Brown, Woodstock, Snoopy and more. The companion exhibit, Bucks County Plays Football! highlights some of Bucks County's own football history and traditions and will include historic photographs, video footage, game programs, tickets, sports cards and other artifacts and memorabilia.
When: November 15 – February 9, 10 a.m. – 5 p.m.
Where:  Mercer Museum
Cost: Free with Museum Admission
The Outlet at DCP Theatre invites you to a unique theatrical event about women and their relationship with outfits, shoes, handbags, and accessories. Women everywhere will identify with the stories told readers-theatre style! Please be aware that the show contains adult themes and language.
When: November 16, 7:30 – 9 p.m.
Where: DCP Theatre
Cost: $12 at the door ; $10 online
It's another Dickens of a murder! Despite hosting a murderous holiday party last year, which resulted in the murders of Ebenezer Scrooge and Tiny Tim, the Sawyers are going to give it another try. They have invited all of their closest friends for their annual holiday party – and are hoping for no mishaps this year. But when an uninvited guest shows up, someone is bound to exclaim, "What the deadly Dickens?"
When: Select dates November 9 - January 11, 7:30 p.m.
Where: Peddler's Village
Cost: $69.95 per person (includes dinner, show, tax & service charge)
Professor Gloria Galante, professional harpist and dynamic performer, is deeply committed to teaching and utilizing the harp as an instrument of healing. She is the founder and director of the WCU Wells School of Music Harp Program, now in its 31st year. She will perform with blue note recording artist Odean Pope, Lee Smith and Craig Mcgiver.
When:  November 16, 8 – 11 p.m.
Where: Michener Art Museum
Cost: $53, $25 student with paying adult
Join the Shops at Valley Square for their annual Tree Lighting event. Countdown with Santa as you await the lighting of the tree and welcome the holidays! Enjoy live music, hot chocolate and photos with Santa for you and your pets.
When: November 16, 4 – 7 p.m.
Where: The Shops at Valley Square
Cost: Free to attend
Bucks County Community College Professor Emerita and celebrated regional artist Charlotte Schatz explore issues of social justice and urban life throughout this unique gallery. See different mediums like sculpture, painting and collage.
When: Through December 2, 9 a.m. – 4 p.m.
Where: Hicks Art Center, Bucks County Community College
Cost: Free to Attend
Sunday, November 17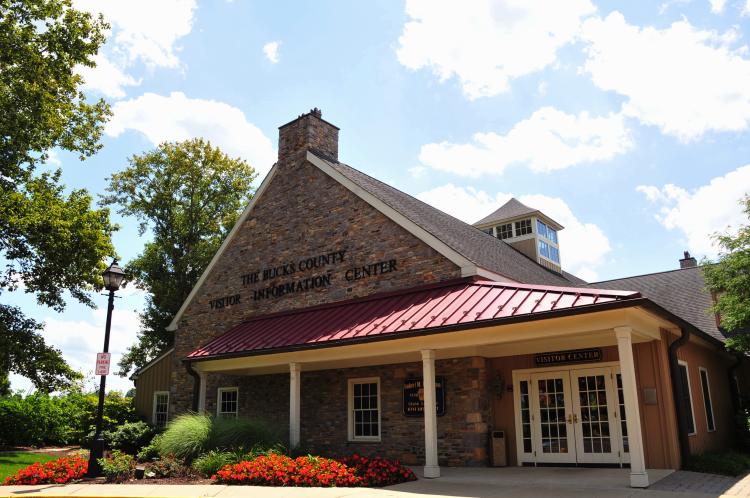 The use of reclaimed materials and objects, married with Ed Bennet's signature industrial styled art is striking and worth the visit! Old world meets new in a one-of-a-kind visual symphony meticulously orchestrated to play well in almost any decor.
When:  November 10 - January 3, 9:30 a.m. - 4:30 p.m.
Where: Bucks County Visitor Center
Cost: Free to attend
You are invited to the Annual Holiday Small Works Show at Canal Frame-Crafts Gallery in historic Washington Crossing! 34 of the galleries 'regulars' will be featured with new smaller scale artwork in a broad range of styles and mediums.
When: Daily until December 28, Tue. – Sat. 10 a.m. - 5 p.m. (Thu. open until 7 p.m.)
Where: Canal Frame - Crafts Gallery
Where: Free to attend
Nationally-celebrated vocalist, Keith Spencer, presents an entertaining, bluesy, and sentimental romp through the most-recognizable standard of the Great American Songbook brought to life by African-American greats, Nat "King" Cole, Sammy Davis Jr., Billy Eckstine, and Johnny Hartman.
When: November 17, 3:30 p.m.
Where: Zlock Performing Arts Center
Cost: $35, VIP $45
Visit the Pigskin Peanuts Exhibit and then get ready to craft! Create comic book-inspired and football-themed crafts with Mercer Museum educators in this drop-in session.
When: November 17, 1 – 3 p.m.
Where:  Mercer Museum
Cost: Free with Museum Admission
You never know what you'll find! Join over 20 dealers at the Sheraton in Langhorne on the 3rd Sunday of the month to check out coins and stamps.
When:  November 17, 9:30 a.m. – 3:30 p.m.
Where: Sheraton Bucks County Langhorne
Cost: Free to attend