Eat and drink all things apple at the Peddler's Village Apple Festival, stroll through Canal-O-Ween, and catch a play at Bristol Riverside Theatre.
Check out our guide below for details on this weekend's must-see events around the County. Stay up-to-date on what's coming up next week with our Upcoming Events calendar.
Friday, November 1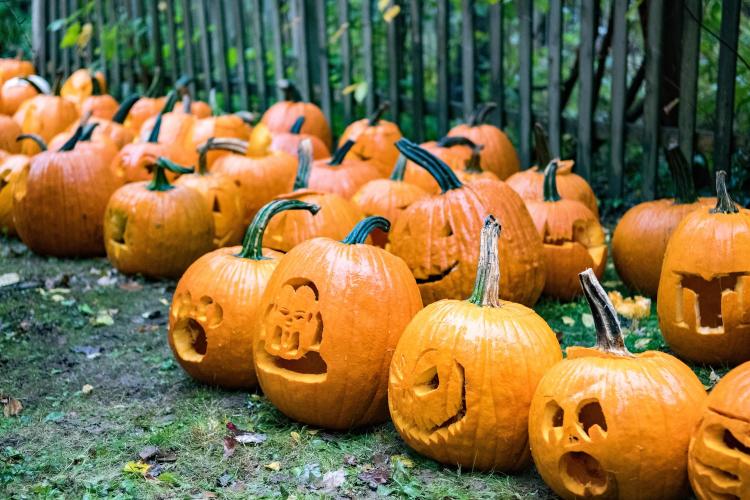 This is the final weekend to experience Canal-O-Ween in historic Yardley! Walk the canal and enjoy the creativity and beauty of 300+ Jack-O-Lanterns. Don't forget your camera.
When: November 1 & 2, 6 p.m.
Where: Delaware Canal, north of Afton Ave., Yardley
Cost: Free to Attend
See this exhibit before it's gone! Learn about the distinguished histories of Bristol Borough's fire companies including: the Bristol Borough Police Department, the Bucks County Rescue Squad, and other emergency personnel. Families with young children are encouraged to visit the kid's corner in the exhibit and dress up as their favorite first responder.
When: November 1, 10 a.m.- 4 p.m.
Where: Margaret R. Grundy Memorial Library
Cost: Free to Attend
To kick-off Bucks County Gardens' Christmas Magical experience, join in on this annual event! The Christmas Shop will be decked out with fantastic décor, trees, ornaments, lights and more for the ho-ho-holidays. While shopping, you can enjoy yummy treats, their signature Poinsettia cocktail, and holiday music.
When: November 1, 4 - 8 p.m.
Where: Bucks County Gardens
Cost: Free to Attend
Do you love Game of Thrones? Test your investigative skills while enjoying dinner with your friends during this themed murder mystery. This is the final weekend to experience this event!
When: November 1 & 2, 7:30 p.m.
Where: Cock 'n Bull
Cost:  $69.95 per person (includes dinner, show, tax & service charge)
ESPN 610 Radio will host a live broadcast with Chuck Bushbeck right in Quakertown! Meet Eagles former Linebacker Anthony Griggs and Eagles Kicker Jake Elliott. Both players will be available for autographs and photos.
When: November 1, 7 – 8 p.m.
Where: Quakertown Farmers Market and Flea Market
Cost: Free to Attend. Autograph and photo prices vary
Calling all souls to Casa Toro! Join the party at the annual Dia de los Muertos Fiesta (Day of the Dead Celebration) with Creepy Cocktails & Spooky Specials! Celebrate with us... if you dare! It's sure to be a fun time.
When: October 31 – November 3, 11:30 a.m. – 9 p.m.
Where: Casa Toro Mexican Grill
Cost: Prices vary
Visit this fall festival before it ends for the season! Explore this 18-acre farm, which includes over 45 activities for children and adults. Take a hayride, get lost in the corn maze and try your hand at pumpkin bowling!
When: Daily until November 3, 10 a.m. - 6 p.m.
Where: Hellerlick's Family Farm
Cost: Weekends $12.99; Weekdays $9.99
Start off your Friday Night right with a visit to Bishop Estate Vineyard and Winery for live music and food trucks. Musicians are local and create a lovely, relaxing evening to sit around and just unwind! When it's chilly outside, the venue has bonfire pits and an indoor accommodation area. Bring your dog on a leash!
When: Every Friday until Dec. 7, 5 – 9 p.m.
Where: Bishop Estate Vineyard and Winery
Cost: Free to attend
Saturday, November 2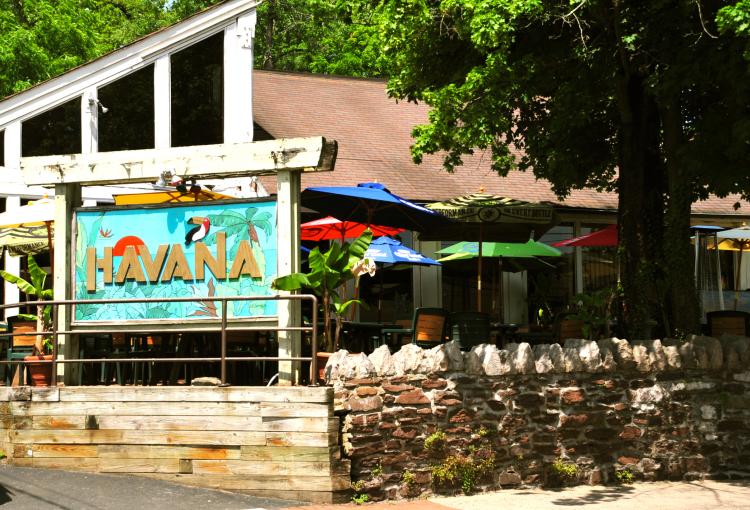 Eat, drink & laugh as you party through New Hope & Lambertville The Cracked-Up Comedy Pub & Grub Crawl features multiple comics at multiple locations. Be prepared for a fun day or better yet, stay overnight and enjoy lodging specials & discounts at participating shops.

The Pub Crawl will stop at 4 pubs and is about a 1/2 mile long. It will begin in Lambertville at 12:30 p.m. and end in New Hope at 4 p.m. An after party at Havana is to follow!
When: November 2, 12:30 – 4:30 p.m.
Where: Start at Lambertville Station Restaurant & Inn
Cost: Adults $60
Charlie Zahm & Tad Marks return for another awesome concert with Charlie Zahm on vocals & guitar and Tad Marks on fiddle! Concert will be held inside the Visitors' Building.
When: November 2, 7:30 - 9:30 p.m.
Where: Silver Lake Nature Center
Cost: $12 advance (by 11/1/19); $15 Day Of
Celebrate Apple season in Bucks County with a weekend of family fun at the Peddler's Village 46th Annual Apple Festival. It's one of the most popular annual events in the Greater Philadelphia region! This outdoor event is held rain or shine.  All attractions and food are pay as you go. Peddler's Village shops are open until 8 p.m. on Saturday.
When: November 2 & 3, 10 a.m. - 6 p.m.
Where: Peddler's Village
Cost: Free to attend
Explore Henry Mercer's home and learn more about Mercer's creative ideas through stories and illustrated prints. These special behind-the-scenes tours offer access to areas not seen on daily tours.
When: November 2, 10:15 a.m. – 12:45 p.m.
Where: Fonthill Castle
Cost: $20/person
Chris's new record features Smither trademark songs. He shows his skill as a song interpreter with some surprise covers when he makes the songs his own. Sit back, relax, take in the music and enjoy a glass of wine!
When: November 2, 8- 10 p.m.
Where: New Hope Winery
Cost: $35
See one of Broadway's biggest and most compelling hits! This emotionally powerful musical features original songs by Tom Kitt. Don't miss your chance to catch this performance at the Bristol Riverside Theatre!
When: Through November 24, show times vary
Where: Bristol Riverside Theatre
Cost: Ticket prices vary
Sunday, November 3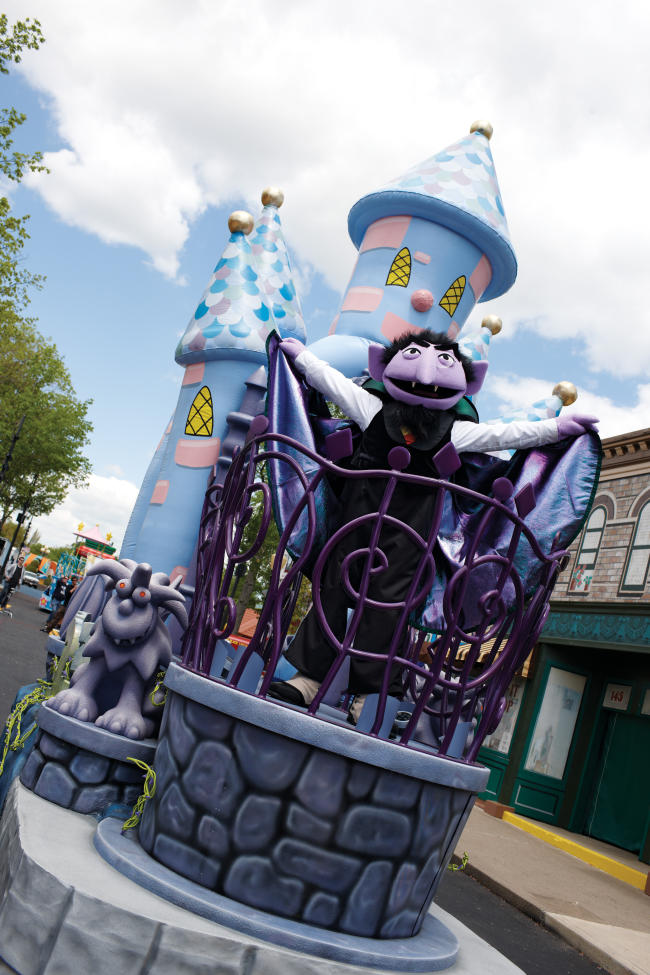 It's the last weekend to dress the kids in their costumes and join the Sesame Street gang for not-so-scary fun. Sesame Place becomes a Halloween haven for all ages. Don't miss themed shows, rides, and the parade!
When:  Daily until November 3, 10 a.m. - 7 p.m.
Where: Sesame Place® Philadelphia
Cost: Prices vary
Hear the award-winning Resident Artists of Philadelphia's world-renowned Academy of Vocal Arts (AVA). Enjoy a concert of classical and near-classical repertoire by these international singers, with a program to include selections from opera, operetta and classic Broadway. Hear the Voices of Tomorrow, today!
When:  November 3, 2:30 - 4 p.m.
Where: Michener Art Museum
Cost: $25, $10 student with valid ID
You're invited to the Annual Holiday Small Works Show at Canal Frame-Crafts Gallery in historic Washington Crossing! Attend the opening reception, today at 1 p.m. Meet the artists behind these great works.
When: Daily until December 28, 10 a.m. - 5 p.m. (Thu open until 7 p.m.)
Where: Canal Frame - Crafts Gallery
Where: Free to attend
Bucks County Community College Professor Emerita and celebrated regional artist Charlotte Schatz explore issues of social justice and urban life throughout this unique gallery. See different mediums like sculpture, painting and collage.
When: Daily until December 2, 9 a.m. – 4 p.m.
Where: Hicks Art Center, Bucks County Community College
Cost: Free to Attend
The DCP Theatre presents Frankenstein - a faithful adaptation of the original novel. The story of Victor Frankenstein and his obsession with the re-animation of the human body will make your blood run cold. Tickets can be purchased by calling or going to the DCP Theatre website.
When: Thurs – Sun until November 9, showtimes vary
Where: DCP Theatre
Cost: $18, $16 for seniors and children under 12