November has arrived in Bucks County and what better way to celebrate than a weekend full of fall festivities! Enjoy a family-fun filled Apple Weekend at Peddler's village, sip on some local brews on the Bucks County Ale Trail or attend an exciting live show at Parx Casino. 
Check out our guide below for details on this weekend's must-see events around the County. Stay up-to-date on what's coming up next week with our Upcoming Events Calendar.
FRIDAY, NOVEMBER 5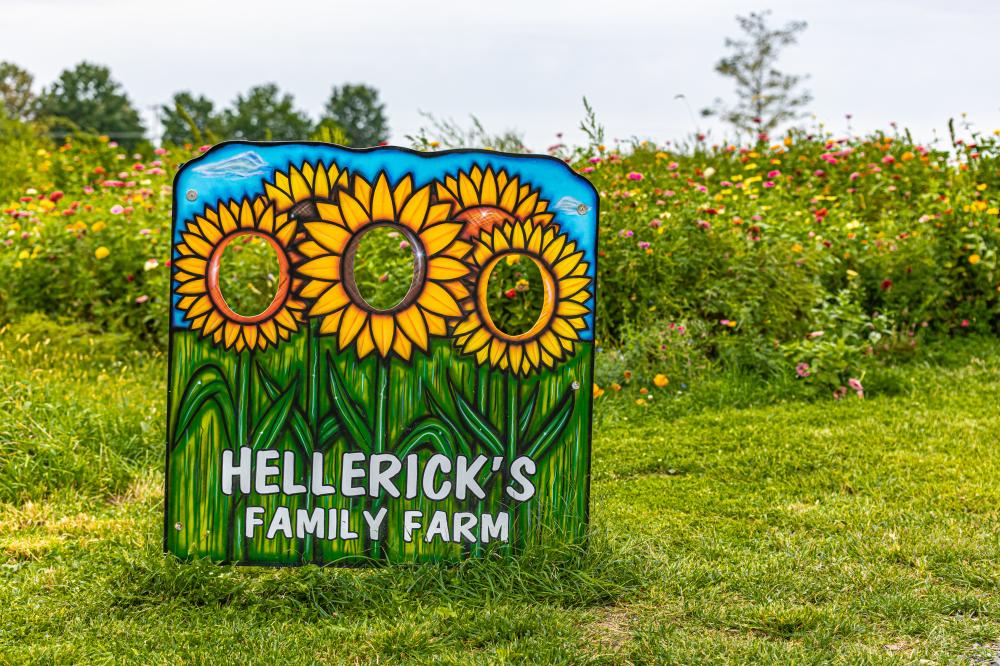 Bring your family and friends to the rolling hills of Bucks County amidst the beauty of fall's finest colors to enjoy a great day of fun on the farm. General Admission includes entry to our 18 acre Adventure Farm area which includes a Hayride, 2 Corn mazes, Farm animals, 3 slides, Tractor Tire playground and 40+ activities for children and adults of all ages.
When: Weekends in November
Where: Hellerick's Family Farm
Cost: Ticket prices vary
Join the GhostDusters as they discuss Bucks County's famous haunts. But beware: While some of the ghost tales are true, some may be…less than authentic. Can you guess which stories are true and which are phantoms? Prizes will be awarded to those who know their Bucks County ghosts, but beware…We're ready to deceive you!
When: Now through November 7 
Where: Peddler's Village
Cost: $25
The Golden Girls are at it again! Miami's Fab Four are planning their annual Halloween shindig, and the goblins and ghouls have all come out to play. Will you solve the mystery? Before the show, make sure to visit the unique  restaurants and shops at Peddler's Village. 
When: Now through November 13 
Where: Cock 'n Bull 
Cost: Ticket prices vary 
Russell Peters
Russell Peters was recently named as one of Rolling Stone's 50 Best Comics of All Time. Don't miss your chance to see him live at the #1 casino in Pennsylvania! Doors open at 7pm.
When: November 5 
Where: Parx Casino 
Cost: $45
Victorian Christmas Tours
Take a step back in time to experience the origins and traditions of past Christmas's in The Parry Mansion. The Mansion is sparkling with holiday cheer, just waiting to share this joyous season with you.
When: Weekends through December 19 
Where: Parry Mansion Museum
Cost: $10
Beer Tasting: Conshohocken Brewing Company
Join The Washington House in tasting local and unique brews from the Conshohocken Brewing Company's vast beer portfolio. Whether you are a beer expert or looking to try something new, there will be many flavors to discover!
When: November 5
Where: The Washington House Hotel & Restaurant
Cost: Reservations Suggested
SATURDAY, NOVEMBER 6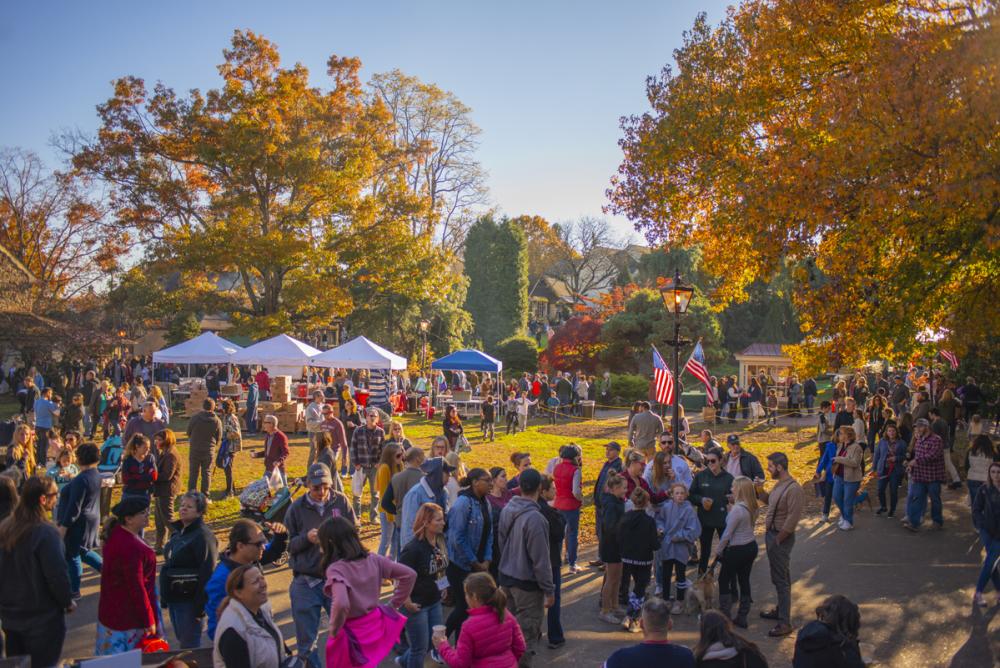 Celebrate Apple season in Bucks County with a weekend of family fun. Activities include gem mining, cornhole, mural painting and much more!
When: November 6 - November 7
Where: Peddler's Village
Cost: Free to attend
Come have a flight or share a chilled bottle of hard cider on Saturdays! The bonfire will be going during chilly days so dress appropriately. Our hard cider is made in house from our very own apples. Mostly dry and sparkling it's a refreshing drink of choice for sociable day drinking. 
When: Saturdays through November 20 
Where: Manoff Market Gardens & Cidery 
Cost: Free to attend  
Weekly comedy showcase! 8 hilarious comics bring the funny while top notch staff serve food and drinks! Each week brings a brand new lineup. 
When: Saturdays through December 18 
Where: Water's Edge Gastropub and Lounge 
Cost: $20 
Andalusia Open Saturdays
Open Saturdays provide special opportunities for you to visit Andalusia Historic House, Gardens and Arboretum on weekend days when these historic grounds are typically closed to the public. Stroll the grounds at your own pace and take in the beauty of Andalusia's gardens!
When: November 6 
Where: Andalusia Historic House, Gardens and Arboretum
Cost: $15
Tour highlights include newly-discovered research about the Grundy family's domestic staff, details about our extensive interior restorations, and collection items never exhibited before. Required reservations can be made online through TicketLeap. 
When: Saturdays through November 
Where: Margaret R. Grundy Memorial Museum 
Cost: Free to attend, reservation required 
The Delaware Valley Wind Symphony invites you to a thrilling concert featuring the music of kings and queens. Enjoy the sounds of royalty from the majestic coronation of Queen Elizabeth II, to the exotic pageantry of Kublai Khan, and the futuristic princesses and emperors of Star Wars!
When: November 6
Where: Holland Middle School
Cost: Adults $15, Children and Students Free
You are invited to the Annual Holiday Small Works Show at Canal Frame-Crafts Gallery! The show presents over 30 artist's work in a variety of mediums - Oil, Watercolor, Pastel, Egg Tempera, Acrylic and Pottery.
When: Now through December 30
Where: Canal Frame - Crafts Gallery
Cost: Free to attend
Join the Silver Lake Nature Center as they put on yet another amazing concert pay tribute to singer-song writer John Denver while taking in all of the beautiful scenery the great outdoors has to offer!
When: November 6
Where: Silver Lake Nature Center
Cost: $15
SUNDAY, NOVEMBER 7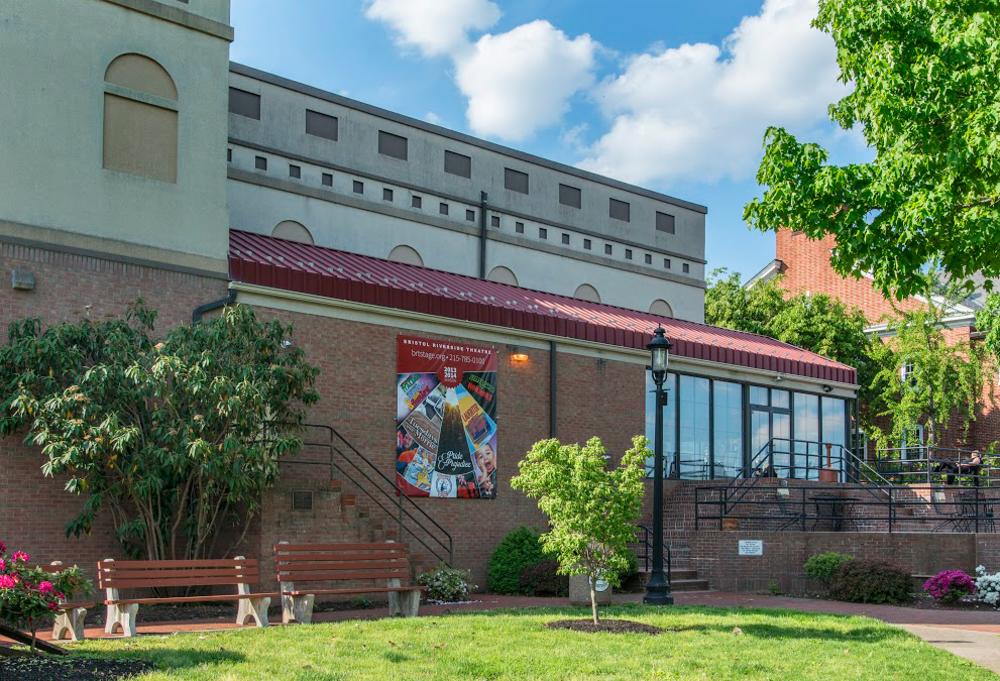 Four Detroit auto workers panic as rumors that their factory is closing circulate through the tight-knit work community. With their futures unknown, each of the workers must make difficult choices about loyalty to each other, the company, and themselves. Don't miss this performance at Bristol Riverside Theater!
When: Select dates through November 21
Where: Bristol Riverside Theater
Cost: Ticket Prices Vary
The park will be transformed into a family-friendly Halloween haven and guests will enjoy trick-or-treating around the park, Halloween-themed shows, participating in our interactive Scarecrow Scavenger Hunt, and unique photo opportunities with everyone's favorite furry friends dressed up in costume on their Halloween-themed floats!
When: Now through November 7
Where: Sesame Place Philadelphia
Cost: Ticket prices vary
Take this expertly guided walking tour to see the places and hear the tales that make New Hope such a fascinating place. The tour is approximately one mile long and lasts about one hour.
When: Every Sunday, 2:00PM to 3:00PM
Where: Start at The Parry Mansion 
Cost: $10 per person 
Coffee Cruise Bike Tour 
Enjoy a flat, easy, scenic ride along the D&L Trail from Tinicum Park, under the historic Uhlerstown Covered Bridge, to Homestead Coffee Roasters for a cozy break and warm snack. 
When: November 7 
Where: Start at Tinicum Park
Cost: $45 per person; BYO Bike and helmet: $20 per person
Joseph Marchetti, graduate of Central High School in Philadelphia and Tyler School of Art, Temple University presents "Places I Remember". The exhibit includes paintings that represent over two years of work in Bucks, Lancaster and Lehigh Counties. The body of work started with a painting of the Scholfield-Ford Covered Bridge in Tyler State Park and now includes covered bridges, farms, barns and castles in Pennsylvania.
When: Now through January 7
Where: Bucks County Visitor Center
Cost: Free to attend
This exciting collection of works represents artists at various stages of their lives who all share the goal of pursuing a career in the arts. Featuring a selection of works by eleven artists we are reminded that "emerging" talent is not just the domain of the ingenue. 
When: Now through November 7 
Where: New Hope Arts Center 
Cost: Free to attend 
Relax and find your inner calm with a 45-minute yoga session overlooking the vineyard, followed by a continental breakfast plate & mimosa. Top off the experience with a wine tasting led by one of Crossing's knowledgeable presenters.
When: November 7
Where: Crossings Vineyards and Winery
Cost: $50
"Found, Gifted, Saved! The Mercer Museum Collects Local History", a new exhibit at the Mercer Museum, displays artifacts collected by the Bucks County Historical Society in the first two decades of the 21st Century. What objects, images, and documents are among these acquisitions, and what do they reveal about Bucks County's people, history and culture?
When: Now through April 10 
Where: Mercer Museum
Cost: Exhibit included with Mercer Museum admission