Summer isn't over yet! Enjoy a live performance, explore Bucks County's towns and main streets or catch a firework show at Sesame Place. 
Check out our guide below for details on this weekend's must-see events around the County. Stay up-to-date on what's coming up next week with our Upcoming Events Calendar.
FRIDAY, AUGUST 27

Orchestra Concert at Pearl S. Buck International 
A special concert performed by Arts International Concerto Soloists, Philadelphia-based professional chamber orchestra, and Lance Wiseman, conductor and featured piano soloist. This engaging and uplifting concert will be a celebration of the grand opening of Pearl S. Buck International's new conference and event center, the Janet L. Mintzer Center, as well as a commemoration of Beethoven's 250th birthday.
When: August 27, 7:00PM to 10:00PM 
Where: Pearl S. Buck House & Historic Site
Cost: $20 
The Doo Wop Project - William Penn Bank Summer Music Fest 
The Doo Wop Project begins at the beginning: tracing the evolution of Doo Wop from the classic sound of five guys singing harmonies on a street corner to the biggest hits on the radio today. Featuring stars from the Broadway hits Jersey Boys, Motown: The Musical, and A Bronx Tale, The Doo Wop Project brings unparalleled authenticity of sound and vocal excellence to recreate—and in some cases entirely reimagine—the greatest music in American pop and rock history.
When: August 27 & 28 
Where: 2501 Bath Road, Bristol 
Cost: $40 
Visit Bishop Estate Vineyard and Winery this weekend and enjoy a variety of food trucks, wine and live music! Each day of the weekend will have a different musical group performing and a new food truck to try.
When: Weekends in August, 11:00AM to 9:00PM
Where: Bishop Estate Vineyard and Winery
Cost: Prices Vary
The party's at Shady Brook Farm all summer long and you're invited! Enjoy live music by amazing bands in the Festival Field every Friday evening. Bring the whole family…there will be lots of activities for the kiddos, lawn games, food, drinks & fun! 
When: Recurring weekly on Friday
Where: Shady Brook Farm
Cost: Admission varies
Freda Payne: A Tribute to Ella Fitzgerald 
Freda Payne, celebrated R&B and jazz vocalist, who shot to fame with her #1 Hit, "Band of Gold," and "Bring the Boys Home," pays tribute to the legendary Ella Fitzgerald, as no one else can! 
When: August 26 - September 5 
Where: Bucks County Playhouse
Cost: $45 
Come out to the Trolley Barn on Fridays to enjoy music from amazing performers. End your week the right way by listening to music and connecting with others.
When: Fridays through August, 6:00PM to 10:00PM
Where: The Trolley Barn Public Market
Cost: Prices Vary
SATURDAY, AUGUST 28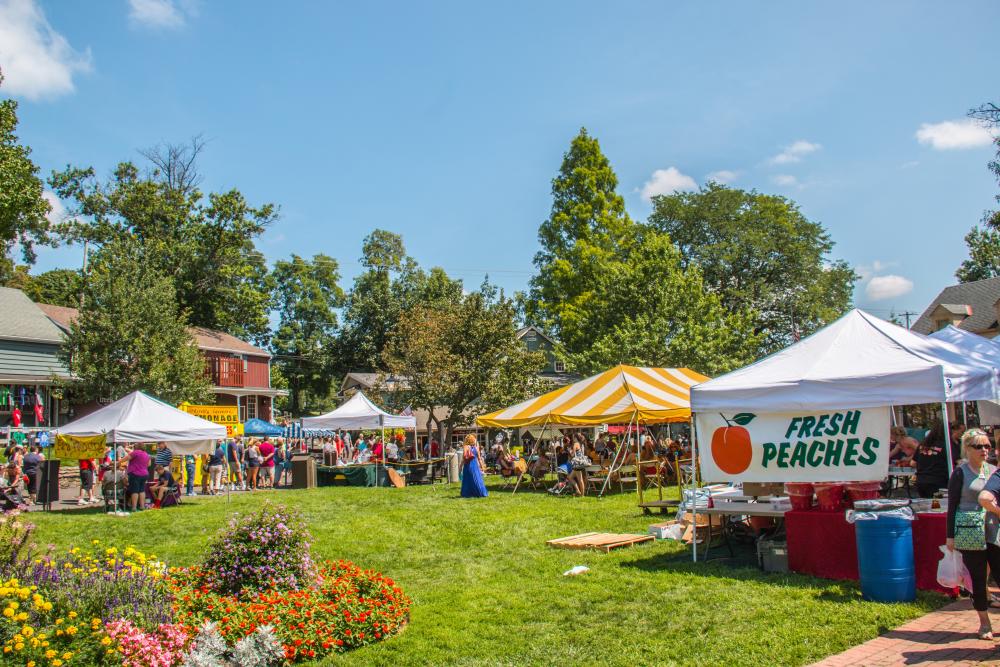 It's a peach and shopping lover's paradise with plenty of peachy treats, sizzling shopping deals and family fun! Savor the flavors of all things peach from savory to sweet at the restaurants and weekend outdoor food tent. Satisfy your shopping desires as well as your tastebuds by checking out Sidewalk Sale deals. On weekends, join us for live entertainment and other fun activities.
 When: All of August
Where: Peddler's Village
Cost: Free
For the first time ever, Sesame Place will light up with summer fireworks! Don't miss this magical display hosted by Abby Cadabby, Elmo, Cookie Monster, and Count von Count as Sesame Street music fills the air and the sky glows with bursts of color. 
When: Saturdays and Sundays through September 5, 8:30PM 
Where: Sesame Place Philadelphia 
Cost: Ticket prices vary 
Join New Hope Winery every Saturday and Sunday for free live music performed by the greatest local talent in Bucks County. Performances are outdoors as weather permits, with a family and pet friendly experience!
When: Weekends through October 24 
Where: The Pour House at the New Hope Winery
Cost: Free to attend 
C'est la mort this summer, under the protective canopy of the new event tent at Peddler's Village, enjoy the fresh evening air, seasonal beverages, and a fun-filled show that is designed to provide plenty of kicks! 
 When: Saturdays through August 28
Where: Peddler's Village
Cost: $65 for a table of two
Ben Folds 
Ben Folds is widely regarded as one of the major music influencers of our generation. He's created an enormous body of genre-bending music that includes pop albums with Ben Folds Five, multiple solo albums, and numerous collaborative records. Don't miss him live at the #1 casino in Pennsylvania!
When: August 28 
Where: Parx Casino
Cost: Ticket prices vary 
Pieces & Places of Bucks County Art Show 
Two renowned Bucks County Artists. One a painter of places and things related to the bucolic surrounding environs. The other, a sculptor who utilizes unique and locally found elements. Ilene Rubin and Kathleen McSherry will present Pieces and Places of Bucks County at The Stover Mill Gallery. 
When: Weekends through September 26 
Where: Stover Mill Gallery 
Cost: Free to attend  
Tour highlights include newly-discovered research about the Grundy family's domestic staff, details about our extensive interior restorations, and collection items never exhibited before. Required reservations can be made online through TicketLeap. 
When: Saturdays through November 
Where: Margaret R. Grundy Memorial Museum 
Cost: Free to attend, reservation required 
SUNDAY, AUGUST 29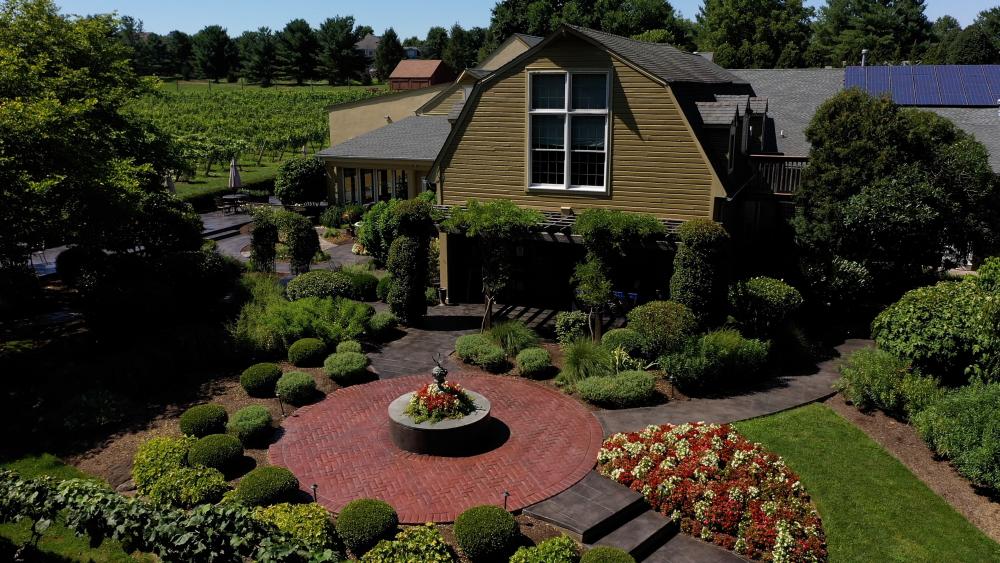 Yoga and Mimosas 
Relax and find your inner calm with a 45-minute yoga session overlooking the vineyard, followed by a continental breakfast plate & mimosa. Top off the experience with a wine tasting led by one of Crossing's knowledgeable presenters. Includes a logo glass to keep!
When: August 29, 9:30AM to 12:00 PM
Where: Crossing Vineyards and Winery 
Cost: $50 
Warminster Parks and Recreation 26th Annual Rubber Ducky Regatta 
Warminster Parks & Recreation and Quaint Oak Bank present this hilarious family event for its 26th consecutive year!  Hundreds of Rubber Duckies float down the Neshaminy Creek to compete in a race to the finish line. First 4 ducks to cross the finish win a cash prize. Admission to the event is free, but official ducky number tickets may be purchased online at www.warminstertownship.org/specialevents.
When: August 29, 12:00PM to 2:00PM
Where: Kemper Park
Cost: Free to attend 
The Oak Ridge Boys & Ronnie Mislap 
Theirs is one of the most distinctive and recognizable sounds in the music industry. The four-part harmonies and upbeat songs of The Oak Ridge Boys have spawned dozens of Country hits and a Number One Pop smash. Don't miss your chance to see them live! 
When: August 29 
Where: Parx Casino 
Cost: Ticket prices vary 
Measurement Rules is a family-friendly, interactive exhibit created by the Children's Museum of Pittsburgh. This exhibit explores the meaning of size, height, length, weight and volume through a variety of hands-on activities like giant tape measures, treadmill odometers, balance scales and more! Magnificent Measures! The Hausman–Hill Collection of Calculating Instruments, is an exhibit featuring rare examples of historical measuring instruments drawn from the private collection of Bucks County residents Kathryn Hausman and Jim Hill. Explore both exhibits this weekend! 
 When: Now through September 5
Where: Mercer Museum
Cost: Included in museum admission 
Shady Brook Farm offers many pick-your-own crops throughout the summer season. Summer crops include strawberries, blueberries, flowers, blackberries, raspberries, sunflowers & peaches. With plenty of fresh air and wide-open space, there is lots of room for guests to select and harvest their crops directly from the fields.
When: Summer weekends
Where: Shady Brook Farm
Cost: Prices vary