Spring is in full bloom in Bucks County! Head out and enjoy the beautiful weather at one of the many exciting events happening this weekend!
Check out our guide below for details on this weekend's must-see events around the County. Stay up-to-date on what's coming up next week with our Upcoming Events Calendar.
FRIDAY, APRIL 28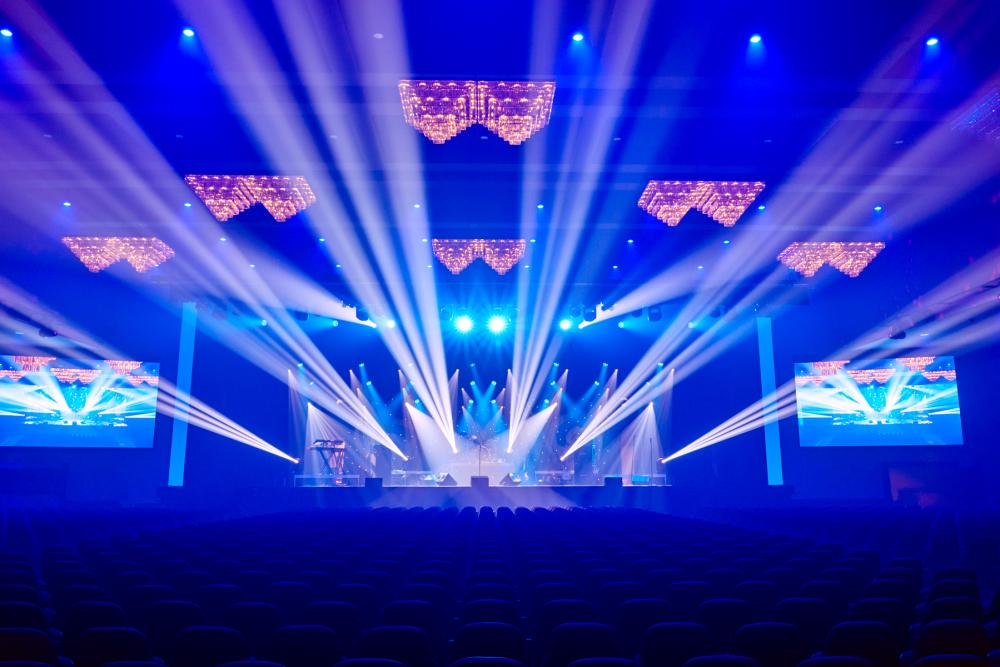 From Clay's iconic rendition of "Bridge Over Troubled Water" to Ruben's soulful single "Sorry", join America's favorite odd couple for an unforgettable evening of music and memories, spanning two decades, delivered as only these true superstars can.
When: April 28
Where: Parx Casino®
Cost: Prices vary
Learn about the Green Museum Project and how the New Hope Historical Society is preserving green space, protecting the watershed and wildlife of downtown New Hope.
When: April 28
Where: Parry Mansion Museum
Cost: Free to attend
Home of your ultimate guilty pleasures. Presenting Boat House Row; a Yacht Rock experience like no other. Bringing you the silky sounds of soft rock from the late 70s and early 80s.
When: April 28-29
Where: The Tavern at New Hope Winery
Cost: $40
When lively lounge singer Deloris Van Cartier sees her mobster beau commit murder, she is relocated for her protection. Set up in the guise of a nun in a California convent, Deloris proceeds to upend the quiet lives of the resident sisters.
When: April 28-30
Where: Newtown Arts Company
Cost: Prices vary
Enjoy an evening of special music including a special performance with the Bucks County Women's Choir.
When: April 28
Where: Tinicum Park Barn
Cost: Free to attend
SATURDAY, APRIL 29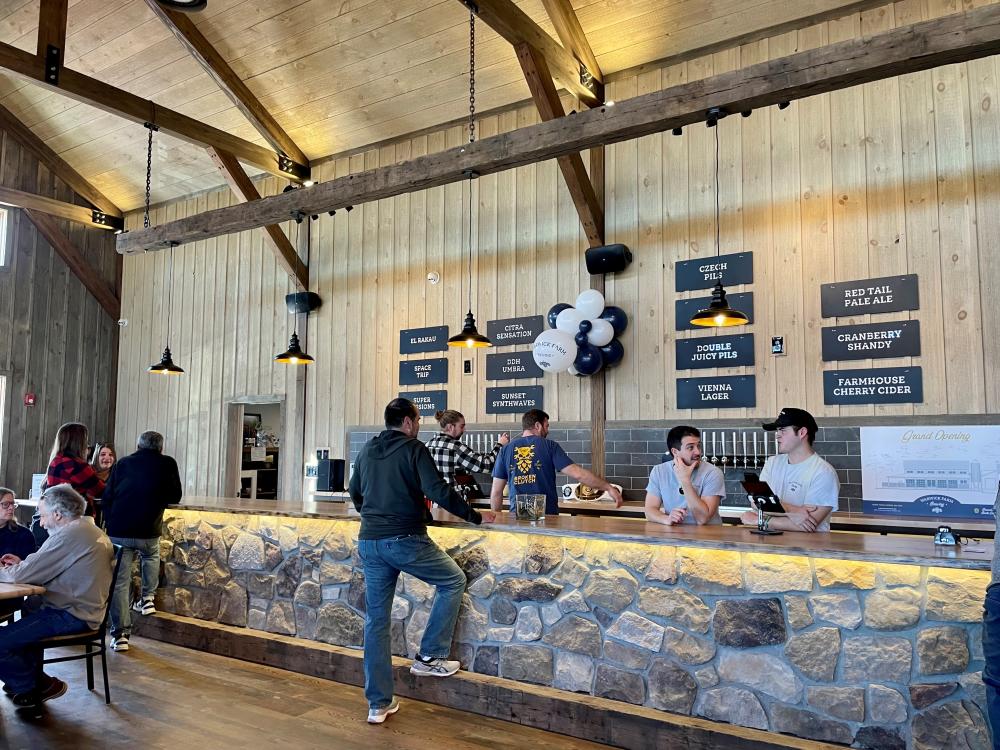 Head to Warwick Farm Brewing for their 2nd annual Haze Fest! They will be featuring two new tasty Hazy IPA's that will be made in collaboration with other breweries as well as hosting live music and food trucks!
When: April 29
Where: Warwick Farm Brewing
Cost: Free to attend
From rock to punk, from folk to jazz, from bluegrass to blues, the inaugural Perkasie PorchFest will have something to satisfy just about every musical taste! Musical acts will perform, mostly on residential porches scattered throughout a walkable area in the borough's downtown.
When: April 29
Where: Perkasie Borough
Cost: Free to attend
The laughter grows as we watch 3 generations from 2 different families collide over lasagna, rocks & a black wedding dress.
When: Weekends through May 7
Where: McCoole's Arts & Events Place
Cost: $25
Something terrible happened to Junie B. Jones at school today! Someone stole her new furry mittens! So, when Junie B. finds a wonderful pen of many colors, she should be allowed to keep it, right?
When: Weekends through April 29
Where: DCP Theatre
Cost: $15
Elmo's Springtacular at Sesame Place is filled with furry fun and exciting events! Join in on the fun with an exciting line up of meet & greets, music, magic, pirate adventures, and fireworks.
When: Now through June 15
Where: Sesame Place® Philadelphia
Cost: Prices vary
The exhibition highlights the contributions of James Michener in the United States' national appreciation and consumption of Japanese prints and print-media in the post-war period and celebrates the continued local interest in, and contributions to, contemporary Japanese and Japanese-American print-making and illustration.
When: Now through July 30
Where: Michener Art Museum
Cost: Prices vary
In this murder mystery worthy of the master himself, the great illusionist Houdini returns from the grave to help a young magician unravel clues and teach him how to escape from any trap.
When: April 29
Where: Peddler's Village
Cost: $74.95
Shane Gillis is a stand-up comic, actor, and writer from Mechanicsburg, Pennsylvania. After winning Philly's Funniest at Helium Comedy Club in 2016 Shane was named an "Up-Next" Comic at Comedy Central's 2019 Clusterfest in San Francisco and a "New Face" at the prestigious Just For Laughs Comedy Festival in Montreal.
When: April 29-30
Where: Parx Casino®
Cost: Prices vary
Head to the Pearl S. Buck House in Perkasie, PA for The Craftery Market featuring 80+ carefully curated vendors including artisan handmade items, antique and vintage finds, fresh flowers, original art and more!
When: April 29
Where: Pearl S. Buck House & Historic Site
Cost: Free to attend
SUNDAY, APRIL 30
Wine & Cheese will be served as you travel along the same railroad line passengers did when it was built in 1891 connecting New Hope with Philadelphia. Your journey will take you through the beautiful hills and valleys of Bucks County, along once vital waterways and streams and across numerous trestle bridges.
When: April 29-30
Where: New Hope Railroad
Cost: Prices vary
Relax and find your inner calm with a 45-minute yoga session overlooking the vineyard, followed by a continental breakfast plate & mimosa.
When: April 30
Where: Crossing Vineyards and Winery
Cost: $55
Jeff Allen is in his fifth decade as a working comedian. You may have seen him on America's Got Talent, Dry Bar Comedy, HBO, Amazon Prime, Huckabee, Pureflix, Comedy Central, VH-1, Showtime, TBN, CBN, Family Net and numerous other television networks and Podcasts.
When: April 30
Where: Sellersville Theater
Cost: Prices vary
Chaddsford Winery's latest tasting experience combines the craft of cheesemaking and winemaking for a bright punch of flavor on the palate.  Let your taste buds take the lead as they explore rich textures and complex aromatics found in this classic pairing.
When: Weekends varying until April 30
Where: Chaddsford Winery
Cost: $35
nkwiluntàmën: I long for it; I am lonesome for it (such as the sound of a drum) is an immersive sound walk through the riverfront grounds of Pennsbury Manor by artist Nathan Young. Young takes listeners across the historic site, experiencing sounds of music, voice, and environmental recordings.
When: Every Sunday
Where: Pennsbury Manor
Cost: Free to attend
Take this expertly guided walking tour to see the places and hear the tales that make New Hope such a fascinating place. The tour is approximately one mile long and lasts about one hour.
When: Every Sunday, 2:00PM to 3:00PM
Where: Start at The Parry Mansion 
Cost: $10 per person
Join the Rainbow Ridge Farm Therapeutic Equestrian Center for fun filled pony rides every Sunday from 12 PM – 2 PM. Spend the day with their adorable ponies and even go feed their petting zoo animals!
When: Every Sunday
Where: Rainbow Ridge Farm Therapeutic Equestrian Center
Cost: $10
The program showcases works, creative classes, and healthcare discussions.
When: Now through April 30
Where: Arete Gallery
Cost: Free to attend