Hippity, hoppity, Easter's on its way! Bucks County is feeling a bit more spring-like with each passing day. Hop along to our fun-packed collection of upcoming events.
Check out our guide below for details on this weekend's must-see events around the County. Stay up-to-date on what's coming up next week with our Upcoming Events Calendar.
Friday, April 2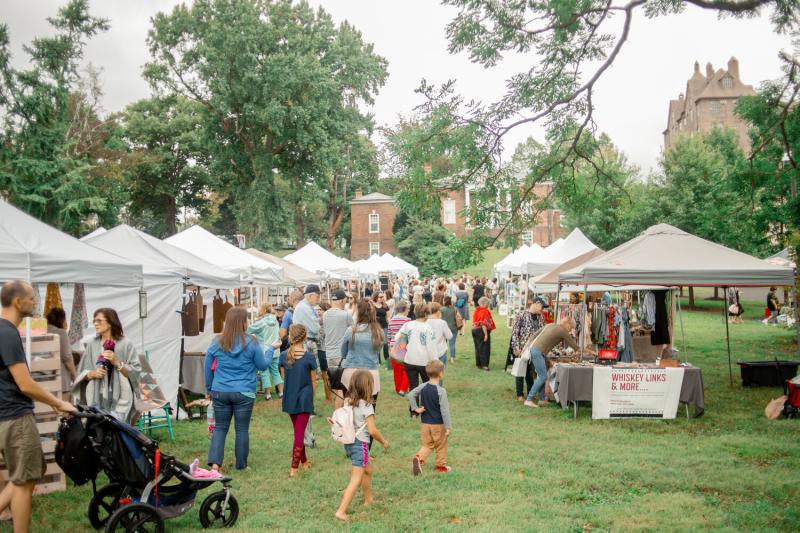 Join us for our first outdoor market of the year at the beautiful Farm Bakery & Events. The Craftery Market is a modern and unique market experience with 50+ vendors, featuring carefully curated, artisan handmade items, antique and vintage finds, fresh flowers, original art and more! Enjoy live music, photo booths, fire pits, The Farm Bakery Flour Cart, and food trucks while you stroll the lovely grounds of the Farm. 
When: April 2, 11:00 AM - 4:00 PM
Where: The Farm Bakery & Events
Cost: $8.00
Night Shift now distributes beer throughout MA, CT, PA, NY, ME, and NH. Join us every first Friday for a themed beer tasting!
When: April 2, 5:00 PM
Where: The Washington House
Cost: Admission prices vary
Photos are socially distanced with the Bunny in his Easter display behind plexiglass to keep everyone safe. Please keep a 6 foot distance while waiting in line for photos.
When: Mar 20 - 21, Mar 27 - 28, Apr 2 - 3
Where: Quakertown Farmers Market and Flea Market
Cost: $4.00 each or 3/$10.00
The Land Of Ozz is the ultimate Ozzy Osbourne experience! At the show's center is Stephen Desko and his amazing ability to recreate the look and sound of Ozzy with a vocal tone and appearance so close to the Mad Man himself that there will be "No Rest For The Wicked." We'll be "Flying High Again" on the "Crazy Train" with your favorite crowd pleasing classics!
When: April 2, 6:00 PM & 9:00 PM
Where: Livestream
Cost: Check website for details
Delight in the splendor of a guided historic evening tour at Fonthill Castle. Fonthill Castle was the home of Henry Chapman Mercer and an early example of reinforced concrete architecture. Discover Mercer's renowned ceramic tiles during these intimate 45-minute guided historic tours of the castle's unique rooms and artifacts.
When: Through April 22, times vary
Where: Fonthill Castle
Cost: $25 Adults/$15 Member Adults/$15 Youth
Looking up from the heart of the Mercer Museum's Central Court is an experience like no other. Artifacts hanging from rafters and objects at every turn create a most unique sensory experience. This 45-minute virtual experience features a 15-minute recorded tour of the Mercer Museum's renowned Central Court, followed by an array of mesmerizing photographs and a live virtual Q&A conversation with one of our experienced tour guides.
When: Through April 22, times vary
Where: Virtual Program - Zoom
Cost: $10/General Admission virtual connection per household or $0/BCHS members
The Michener Art Museum is delighted to present Essential Work 2020: A Community Portrait, on view from March 19-July 11, 2021. As the United States was confronted with the coronavirus pandemic, racial injustice, political protest, and a heated presidential election, 2020 will be long remembered as a year of upheaval and uncertainty. 
When: Through July 11
Where: Michener Art Museum
Cost: Admission prices vary
Saturday, April 3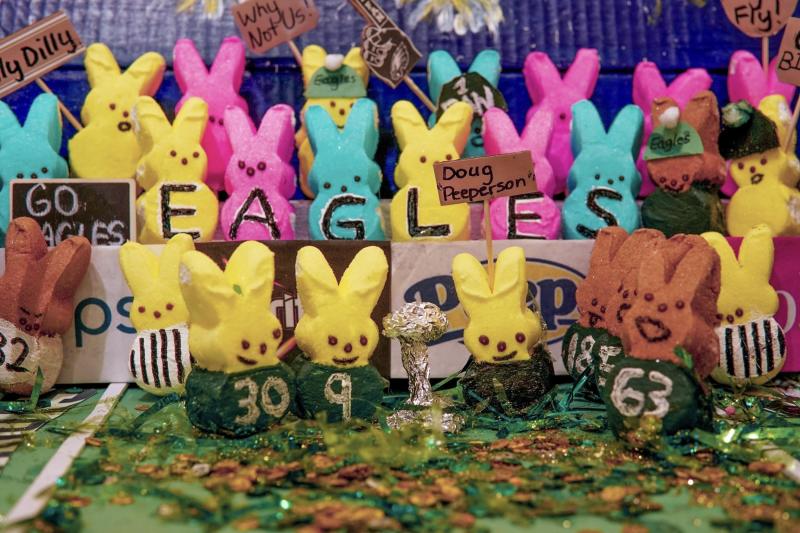 This spring, Peddler's Village presents the 2nd Annual PEEPS® in the Village. Housed in an indoor area in the Village Courtyard, the colorful display will include more than 90 creations of wall art, dioramas, and sculpture, all prominently featuring the popular Pennsylvania-made bunnies, chicks, and other candies. Admission to the display is free. Safety measures will be in place as appropriate.
When: March 22 - April 17
Where: Peddler's Village
Cost: Free
Hop your way into spring at our super fun Easter Egg-stravaganza! Take a wagon ride to the "Hunting Grounds" where kids will find 6 candy-filled eggs, get a prize and meet the Easter Bunny. A great way to kick-off the spring season. Admission includes all of the fun in our Festival Field like meet & greet the Easter Bunny, Pedal Go-karts, Backyard Games and so much more.
When: March 27 - 28, April 1 - 3
Where: Shady Brook Farm
Cost: Must purchase tickets online: $12/child*, $8/adult
The original Nighthawks lineup solidified in mid-1974. Bringing together frontmen Mark Wenner and the young Jimmy Thackery. The current members bring decades of varied experience to the stage and studio!
When: April 3, 8:00 PM
Where: Sellersville Theater
Cost: $25.00 - $39.50
Non-stop 80's dance hits from Pop, Freestyle and New Wave! No cover! Great cocktails, great food! Come out!!! Drop those requests in the event!
When: April 3, 7:00 PM
Where: Blue Bar Co
Cost: Free
Visit downtown Quakertown's shops and eateries for sales/specials during the first Saturday of every month!
When: April 3, 10:00 AM 4:00 PM
Where: Willow & Grace
Cost: Free
On selected weekend days, 2 pm to 6 pm. Enjoy acoustic music from local performers. Check the website for complete details: performances and schedule subject to changes. No cover charge.
When: April 3, 2:00 PM - 6:00 PM
Where: Crossing Vineyards and Winery
Cost: No cover charge
The dedicated photographers who spend so much time putting together the Phillips Mill Photographic Exhibition each year get to strut their stuff in their own show. Each of the three dozen Phillips Mill Photo Committee members will have up to eight fine art photographs in a virtual exhibition. It is a special opportunity to see the body of work these talented photographers create. 
When: April 3
Where: Phillips' Mill Community Association (Livestream)
Cost: Free
The Silver Lake Nature Center inspires connections with Nature for people of all ages, interests, and abilities through education, recreation, preservation, research, and advocacy. Grab the family for a fun morning on the trails!
When: Saturdays through May 29
Where: Silver Lake Nature Center
Cost: Free
Brand new exhibit! Through the Lens explores nearly 70 years of artistic experimentations with photographic processes and subject matter by artists in the Delaware Valley region. With work ranging from carefully hand-painted, bucolic landscapes to decisive snapshots taken on the street, Through the Lens highlights distinctive work in the Michener's photography collection, including many that have never before been on view.
When: Through August 15
Where: Michener Art Museum
Cost: Free with museum admission
Sunday, April 4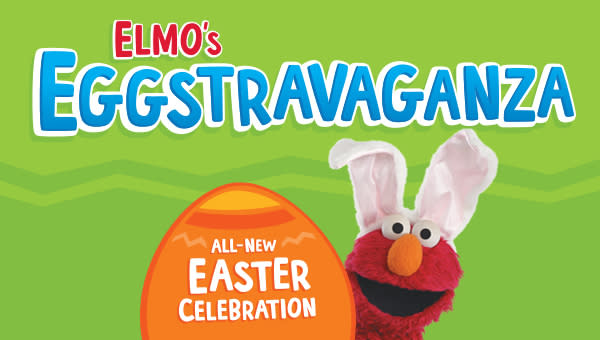 Elmo's Eggstravaganza
Don't miss Elmo's Eggstravaganza – our exciting Easter Celebration on select dates from March 27 – April 18! Guests can safely visit Sesame Place for a hoppin' good time with rides, shows, surprise mini parades and special Easter fun with everyone's favorite furry friends.
When: Select dates March 27 - April 18
Where: Sesame Place
Cost: Ticket prices vary
Come join us on Easter Sunday for our Family Friendly Brunch! Reservations required.
When: April 4, 10:00 AM - 9:00 PM
Where: Water's Edge Gastropub and Lounge
Cost: Varies
Welcome Spring with an Easter meal, however you and your loved ones would like to enjoy it! Easter Brunch, served 11:30 - 2:30 PM, includes a glass of champagne and your choice of appetizer, entree and a dessert sampler for $35. Easter Dinner, served 4 - 8 PM, includes your choice of appetizer, soup or salad, entree and a dessert sampler. An Easter dinner takeout menu is available as well! 
When: April 4, 11:30 AM - 8:00 PM
Where: Washington House Hotel & Restaurant
Cost: Varies
Buck's Beautiful Daffodil Tour And Photo Contest
Our Bulbs for Bucks daffodils are blooming and we'd love to see your photos! Take in some fresh air, flowers and sunshine by visiting one of our Bulbs for Bucks planting sites (map available on website). Snap pictures with our daffodils and share your favorite on social media to enter. Three random winners will receive two tickets to our June 13th Garden Tour plus choice of our signature daffodil mug or canvas tote bag.
When: April 1 - April 30
Where: Bucks Beautiful
Cost: Free
This is a gallery wide show featuring 20 award-winning artists and will celebrate the beauty of the season in gardens, river banks and rolling hills as well as flowers. The exhibition will showcase painting in oil, pastel and watercolor.
When: Through June 6
Where: Patricia Hutton Galleries
Cost: Free