Get ready for a quintessential spring week in Bucks County full of outdoor events, live music, and Earth Day celebrations.
Check out our guide below for details on this weekend's must-see events around the County. Stay up-to-date on what's coming up next week with our Upcoming Events Calendar.
Friday, April 23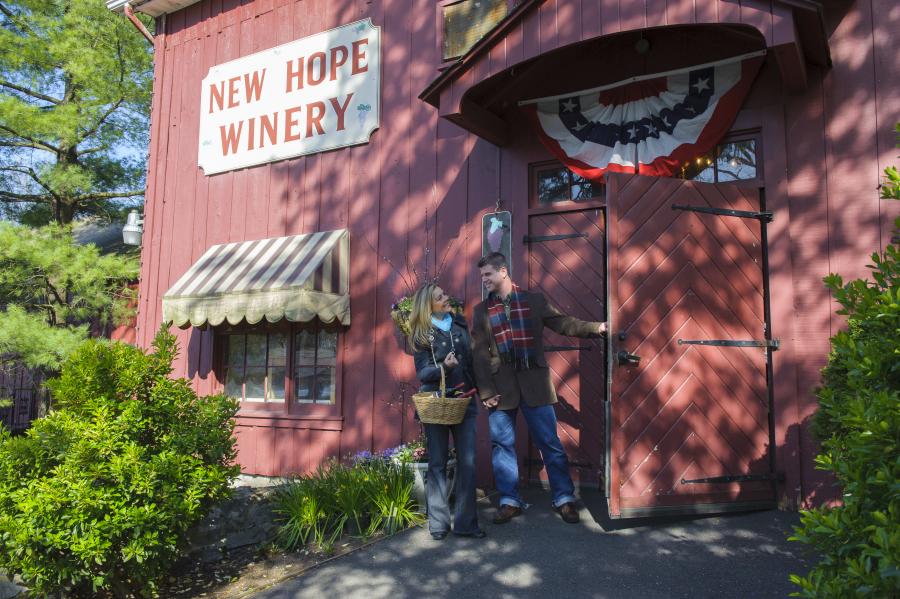 More than just the Beatles, this nostalgic musical tribute spans the entire 60s British Invasion era with music from BOTH sides of the Atlantic, and is three acts in one.
When: April 23, 8:00 PM to 10:00 PM
Where: The Note @ New Hope Winery
Cost: $30
The New Hope Shade Tree Commission has partnered with New Hope Center Associates to plant seven trees (two redbugs, two hornbeams and three pear) to restore and beautify both the median adjacent to West Bridge Street and the shopping center parking lot area. Bucks Beautiful will be on hand along with other community partners to celebrate!
When: April 23, 1:00 PM to 3:00 PM
Where: Bridge Street Shopping Center, 300 West Bridge Street, New Hope
Cost: Free
Professor Louie has emerged over his five decades in the music industry as the torch bearer of the true spirit of American Roots music. Seasoned live performer, prolific recording artist and versatile multi-instrumentalist (Hammond B3 organ, piano/keyboards, accordion, vocals), Professor Louie also wears the hat of award-winning recording producer and engineer, capturing the talents of some of the worlds most highly acclaimed musicians, most notably, The Band.
When: April 23, 8:00 PM to 11:00 PM
Where: Sellersville Theater
Cost: $21.50
Have you ever wondered what it was like to live in a log house? Explore the daily life of colonial farmers with Mercer Museum educators during this virtual family program. Learn about the well pump, colonial games and toys, churning butter, and more! These 60-minute virtual experiences feature a 45-minute recorded journey in a colonial log house, followed by a live virtual Q&A conversation with our educators that is fun for the whole family.
When: April 23, 1:00 PM to 2:00 PM
Where: Virtual Program - Zoom
Cost: $10/General Admission virtual connection per household
The Hot Club of Philadelphia will bring their unique acoustic sound to the Bucks County Playhouse stage when they present two concerts as part of the theater's Spring Concert Series, on Friday, April 23 and Saturday, April 24 at 8 pm. Tickets are $40 and are available at www.buckscountyplayhouse.org. 
When: April 23, 8:00 PM
Where: Bucks County Playhouse
Cost: Ticket Prices Vary
The Michener Art Museum is delighted to present this brand new exhibit. As the United States was confronted with the coronavirus pandemic, racial injustice, political protest, and a heated presidential election, 2020 will be long remembered as a year of upheaval and uncertainty.
When: Through July 11
Where: Michener Art Museum
Cost: Admission prices vary
Saturday, April 24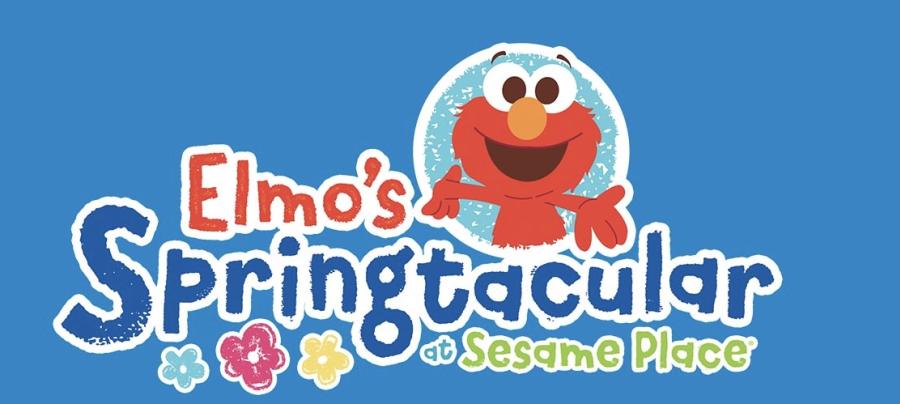 Elmo's Springtacular at Sesame Place is filled with furry fun and exciting events! On weekends through June 20, join in on the fun with an exciting lineup of meet & greets, music, magic, pirate adventures, and fireworks. With limited capacity, physical distancing, increased cleaning, and more, it's a great time to get back to fun in our spacious outdoor park.
When: Apr 24 - Jun 20
Where: Sesame Place® Philadelphia
Cost: Price Varies
Join Blue Bar for our first Flea Market! We are looking for cool vendors to sell their goods! Sign up online through our website, it's just $20 a table. We are so excited to have our first outdoor flea market! Reserve your table, we can't wait to see you! Starting at 8pm!
When: April 24, 8:00 AM to 2:00 PM
Where: 119 York Rd, Warminster, PA 18974
Cost: Free
Relax, drink, eat, unwind, and laugh. Troy Moore will kick off the night followed by headliner David James of Philadelphia. Socially distanced seating and all guidelines followed strictly. Reservations required. Happy Hour 6 - 8, show starts 8pm. www.kricketcomedy.com. 
When: April 24, 6:00 PM
Where: Sand Castle Winery
Cost: $20
The SLNC Earthship will be open to the public today! Stop by to visit and learn about these interesting, sustainable structures! Register by visiting www.SilverLakeNatureCenter.org. 
When: Apr 24, May 22, Jun 12, 1:00 PM to 2:30 PM
Where: Silver Lake Nature Center
Cost: Free
Take a trip down memory lane with KATEGORY 5 as they cover the best of the best vinyl classics. Not only do they tribute the major rock and progressive artists of that time with exacting standards, but they throw in one - hit wonders from the pop world that are now labeled 'yacht rock'.
When: Apr 24, 8:00 PM to 11:00 PM
Where: Sellersville Theater
Cost: $19.50
Live Music at the Vineyard! On selected weekend days, 2 pm to 6 pm. Enjoy acoustic music from local performers. Check the website for complete details: performances and schedule subject to changes. No cover charge.
When: Apr 24, 2:00 PM to 6:00 PM
Where: Crossing Vineyards and Winery
Cost: No Cover Charge
Dance along with the music of New Orleans performed by the award-winning Quaker City String Band in a physically distanced environment.
When: Apr 24 - April 25, 10:00 AM to 5:00 PM
Where: Sesame Place® Philadelphia
Cost: Admission Prices Vary
The Silver Lake Nature Center inspires connections with Nature for people of all ages, interests, and abilities through education, recreation, preservation, research, and advocacy. Grab the family for a fun morning on the trails!
When: Saturdays through May 29
Where: Silver Lake Nature Center
Cost: Free
Sunday, April 25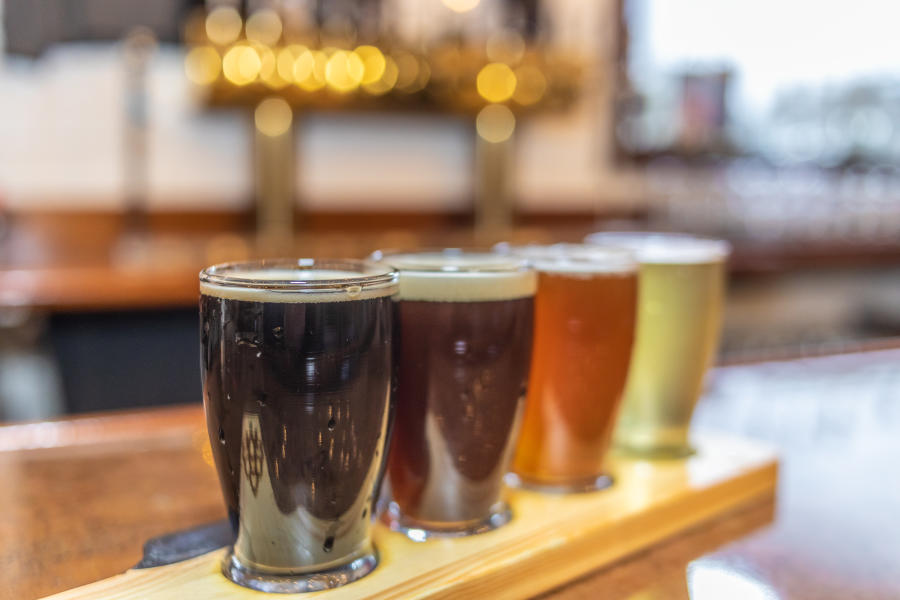 Join us for a day full of shopping, live music, eating, and of course drinking! Every last Sunday of the month from 1-5pm. Moss Mill will be hosting our very own Market! Vendors of all sorts will be here each month starting in April all the way until September.
When: April 25
Where: Moss Mill Brewing Company
Cost: Free to attend
NO FEE but pre-registration needed/limited spaces. Early spring flowers are most delightful. These ephemerals take advantage of the early sunlight without hindrance from the foliage of shrubs or trees to bloom. Join us as we walk the trails to see these beautiful blooms.
When: April 25, 2:00 PM to 3:00 PM
Where: Peace Valley Nature Center
Cost: Free to attend
Our Bulbs for Bucks daffodils are blooming and we'd love to see your photos! Take in some fresh air, flowers and sunshine by visiting one of our Bulbs for Bucks planting sites (map available on website). Snap pictures with our daffodils and share your favorite on social media to enter. Three random winners will receive two tickets to our June 13th Garden Tour plus choice of our signature daffodil mug or canvas tote bag.
When: Through April 30
Where: Bucks Beautiful
Cost: Free
This is a gallery wide show featuring 20 award-winning artists and will celebrate the beauty of the season in gardens, river banks and rolling hills as well as flowers. The exhibition will showcase painting in oil, pastel and watercolor.
When: Through June 6
Where: Patricia Hutton Galleries
Cost: Free
Brand new exhibit! Through the Lens explores nearly 70 years of artistic experimentations with photographic processes and subject matter by artists in the Delaware Valley region. With work ranging from carefully hand-painted, bucolic landscapes to decisive snapshots taken on the street, Through the Lens highlights distinctive work in the Michener's photography collection, including many that have never before been on view.
When: Through August 15
Where: Michener Art Museum
Cost: Free with museum admission
New Hope Arts showcases the diversity, expertise and wide-ranging interests of its professional artist membership in the Members' Spring Salon. This exciting and inclusive exhibition of contemporary art in the region includes open media two- and three- dimensional work. View online or in-gallery.
When: Through May 9
Where: New Hope Arts Center
Cost: Free to Attend