Have some fun this weekend! Spend the night enjoying live music, indulge in a wine tasting on the Delaware waterfront or catch a firework show at Sesame Place. 
Check out our guide below for details on this weekend's must-see events around the County. Stay up-to-date on what's coming up next week with our Upcoming Events Calendar.
FRIDAY, AUGUST 20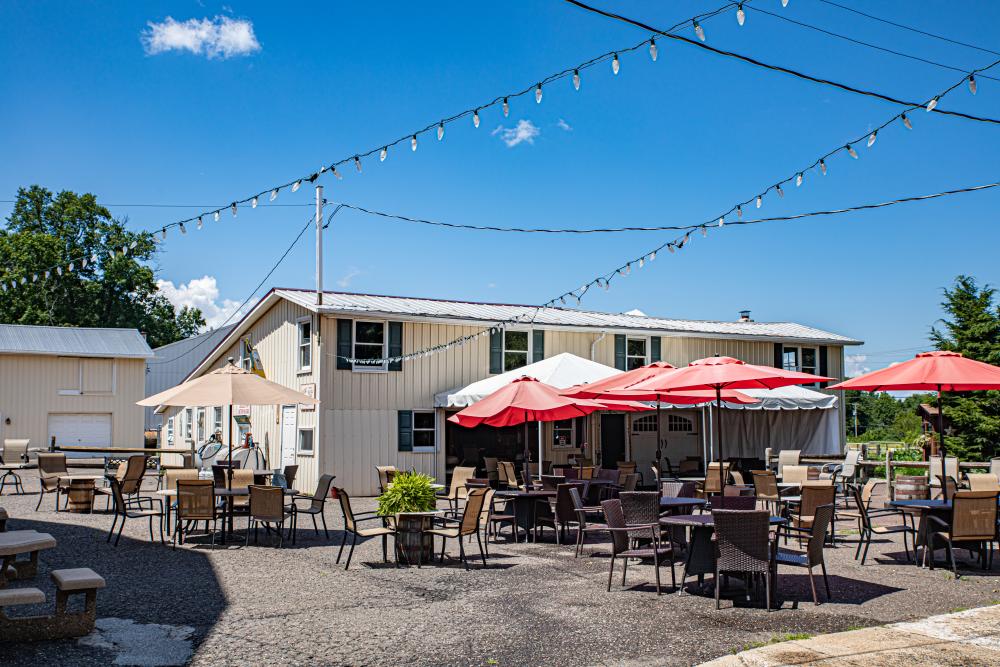 Visit Bishop Estate Vineyard and Winery this weekend and enjoy a variety of food trucks, wine and live music! Each day of the weekend will have a different musical group performing and a new food truck to try.
When: Weekends in August, 11:00AM to 9:00PM
Where: Bishop Estate Vineyard and Winery
Cost: Prices Vary
Savoy Brown was formed by guitarist Kim Simmonds in 1965 in London and is one of the longest running blues rock bands in existence. Don't miss your chance to hear the band you love with new material!
When: August 20, 8:00PM
Where: Sellersville Theater
Cost: $29.5 to $45
The party's at Shady Brook Farm all summer long and you're invited! Enjoy live music by amazing bands in the Festival Field every Friday evening. Bring the whole family…there will be lots of activities for the kiddos, lawn games, food, drinks & fun! 
When: Recurring weekly on Friday
Where: Shady Brook Farm
Cost: Admission varies
Come out to the Trolley Barn on Fridays to enjoy music from amazing performers. End your week the right way by listening to music and connecting with others.
When: Fridays through August, 6:00PM to 10:00PM
Where: The Trolley Barn Public Market
Cost: Prices Vary
Set in an island paradise during World War II, two parallel love stories are threatened by the dangers of prejudice and war. Reserve your tickets today for this show put on by the Bucks County Center for the Performing Arts!
When: August 5 through August 22
Where: Delaware Valley University
Cost: $49
SATURDAY, AUGUST 21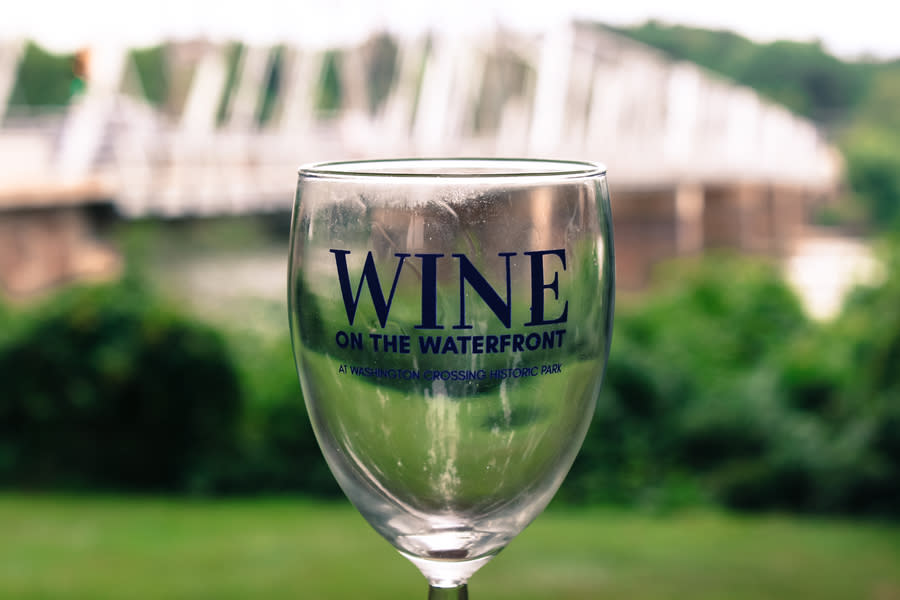 Wine on the Waterfront returns to the banks of the Delaware River in Washington Crossing Historic Park. The event will feature gourmet food, live jazz, and one-ounce tastes of wines from a number of Pennsylvania wineries. 
When: August 21, 3:00PM to 7:00PM
Where: Washington Crossing Historic Park
Cost: General admission- $40, Designated Driver- $15 
For the first time ever, Sesame Place will light up with summer fireworks! Don't miss this magical display hosted by Abby Cadabby, Elmo, Cookie Monster, and Count von Count as Sesame Street music fills the air and the sky glows with bursts of color. 
When: Saturdays and Sundays through September 5, 8:30PM 
Where: Sesame Place Philadelphia 
Cost: Ticket prices vary 
It's a peach and shopping lover's paradise with plenty of peachy treats, sizzling shopping deals and family fun! Savor the flavors of all things peach from savory to sweet at the restaurants and weekend outdoor food tent. Satisfy your shopping desires as well as your tastebuds by checking out Sidewalk Sale deals. On weekends, join us for live entertainment and other fun activities.
 When: All of August
Where: Peddler's Village
Cost: Free
Join Blue Bar Co. for a fun day of cool cars, live music and more. Nick Mich is performing from 4:30pm-8:30pm! Enjoy drink and food specials all day! Vote for your favorite car to win awesome prizes!
When: August 21, 4:00PM to 9:00PM
Where: Blue Bar Co.
Cost: Free to spectate, $20 to participate 
Upper Bucks Brewfest is back! Plenty of craft brews/ wine/ spirits - food and merch vendors - raffles - games - cornhole tournament - live music from the Philadelphia Funk Authority. 
When: August 21, 1:00PM to 5:00PM
Where: Park at 4th
Cost: Prices Vary 
Join New Hope Winery every Saturday and Sunday for free live music performed by the greatest local talent in Bucks County. Performances are outdoors as weather permits, with a family and pet friendly experience!
When: Weekends through October 24 
Where: The Pour House at the New Hope Winery
Cost: Free to attend 
Enjoy the experience of an Elton John concert! Lead singer Gerald Brann not only bears an uncanny resemblance to the international superstar, complete with replica costumes and the trademark sunglasses, but he meticulously recreates Elton John's vocals and playing to capture the essence of the piano man!
When: August 21, 8:00PM
Where: Sellersville Theater
Cost: $29.5 to $45
C'est la mort this summer, under the protective canopy of the new event tent at Peddler's Village, enjoy the fresh evening air, seasonal beverages, and a fun-filled show that is designed to provide plenty of kicks! 
 When: Saturdays through August 28
Where: Peddler's Village
Cost: $65 for a table of two
Tour highlights include newly-discovered research about the Grundy family's domestic staff, details about our extensive interior restorations, and collection items never exhibited before. Required reservations can be made online through TicketLeap. 
When: Saturdays through November 
Where: Margaret R. Grundy Memorial Museum 
Cost: Free to attend, reservation required 
SUNDAY, AUGUST 22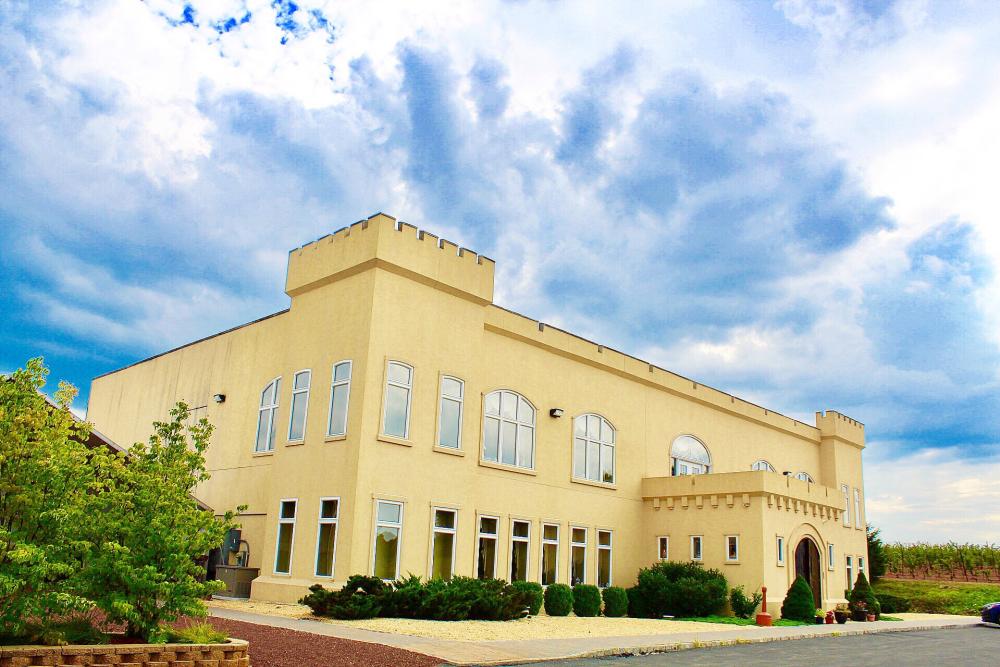 Sand Castle Winery and the Philly Drag Mafia present the best in celebrity impersonation for another installation of Drag Brunch at the Castle! You will be entertained by incredible performances and feast on a delicious brunch catered by Farmer's Keep of Philadelphia. Doors open 12, show starts at 1.
When: August 22, 12:00PM to 3:00PM
Where: Sand Castle Winery
Cost: $65
Measurement Rules is a family-friendly, interactive exhibit created by the Children's Museum of Pittsburgh. This exhibit explores the meaning of size, height, length, weight and volume through a variety of hands-on activities like giant tape measures, treadmill odometers, balance scales and more! Magnificent Measures! The Hausman–Hill Collection of Calculating Instruments, is an exhibit featuring rare examples of historical measuring instruments drawn from the private collection of Bucks County residents Kathryn Hausman and Jim Hill. Explore both exhibits this weekend! 
 When: Now through September 5
Where: Mercer Museum
Cost: Included in museum admission
I scream, you scream, we all scream for ice cream...and biking! Join for an easy ride along the D&L Trail to Yardley and stop for some famous ice cream or water ice...or both! Refreshments are additional and optional. Ride duration is approximately 35 minutes each way, depending on the group pace. 
When: August 22, 1:00PM to 4:00PM
Where: 1112 River Rd., Washington Crossing, PA 18977
Cost: Prices Vary
Ronstadt Revue is the ultimate tribute to one of the world's greatest singers, Ms. Linda Ronstadt. The show features singer, Gesenia and her world-class 6-piece band, who faithfully recreate selections from all phases of Ms. Ronstadt's career. Don't miss this chance to relive those special moments with great hits!
When: August 22, 8:00PM
Where: Sellersville Theater
Cost: $21.5 to $30
Mandy's Magickal Market
Come out to this fun market! Full of wonderful vendors from jewelry to bones, fairy homes to protection powders…and amazing food! 
When: August 22, 10:00AM to 6:00PM 
Where: Mandy's Magick - Witch Shop & Healing Center 
Cost: Free to attend 
Bristol Lions 2021 Summer Concert Series 
The Bristol Borough Lions Club is sponsoring free concerts this summer. This weekend, listen to Skinny Mamie - Rock and Blues right on the waterfront. 
When: August 22, 6:00PM
Where: Lions Park on the Delaware River 
Cost: Free to attend 
Shady Brook Farm offers many pick-your-own crops throughout the summer season. Summer crops include strawberries, blueberries, flowers, blackberries, raspberries, sunflowers & peaches. With plenty of fresh air and wide-open space, there is lots of room for guests to select and harvest their crops directly from the fields.
When: Summer weekends
Where: Shady Brook Farm
Cost: Prices vary