It's a busy weekend in Bucks County! Explore the Doylestown Arts Festival, get into the fall spirit with Scarecrows in the Village and see a live performance at Sellersville Theater. 
Check out our guide below for details on this weekend's must-see events around the County. Stay up-to-date on what's coming up next week with our Upcoming Events Calendar.
FRIDAY, SEPTEMBER 10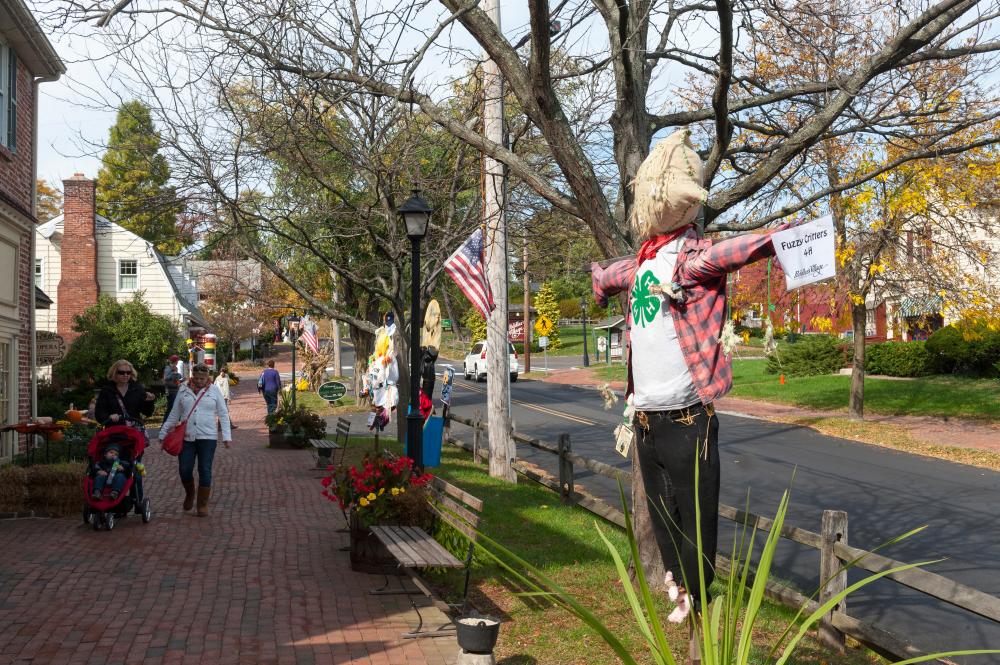 Scarecrows in the Village 
For eight fun-filled weeks, one hundred scarecrows dot the brick pathways of our autumn-tinted Village. Some are inspired by famous characters, some are humorous, some are scary – but all of them are carefully handmade by Philly-area residents and organizations.
When: Now through October 30 
Where: Peddler's Village
Cost: Free to attend 
Kalmar Nyckel Sails in Bristol 
The Tall Ship of Delaware returns to Bristol, PA in beautiful Bucks County. Passengers are invited to discover a unique hands-on experience: haul lines, set sails or simply enjoy a picnic and learn the remarkable story behind this full-scale replica of the 17th century Swedish merchant ship. 
When: September 9 - September 12 
Where: Bristol Wharf 
Cost: Day Sails: $50/adult, $35/youth 17 & under
GhostDusters
Join the GhostDusters as they discuss Bucks County's famous haunts. But beware: While some of the ghost tales are true, some may be…less than authentic. Can you guess which stories are true and which are phantoms? Prizes will be awarded to those who know their Bucks County ghosts, but beware…We're ready to deceive you!
When: Now through November 7 
Where: Peddler's Village
Cost: $25 per guest 
The Fabulous Grease Band 
Part of the 2021 Summer Wine & Music Series at Crossing Vineyards and Winery. Bring a lawn chair, enjoy select beverages and dance the night away to live music. 
When: September 10, 7:00PM
Where: Crossing Vineyards and Winery 
Cost: $15 in advance, $20 day of 
Carpenters Tribute Concert St. Sally Olson & Ned Mills 
Direct from Las Vegas, Carpenters Tribute Concert: A Recreation Of The 1976 UK Tour is the definitive show celebrating the music and legacy of the famed brother, sister duo. Catch them live at Sellersville Theater! 
When: September 10, 8:00PM
Where: Sellersville Theater
Cost: $33 
Larry Goldings, Peter Bernstein, Bill Stewart - Ramshackle Serenade 
Guitarist Peter Bernstein, organist Larry Goldings, and drummer Bill Stewart make up one of the best organ jazz trios of the past two decades. The respect the musicians have for one another comes through in the subtle and intricate manner of their musical conversation on stage. See them live this weekend! 
When: September 10, 7:30PM
Where: Zlock Performing Arts Center 
Cost: VIP - $40, GA - $5
SATURDAY, SEPTEMBER 11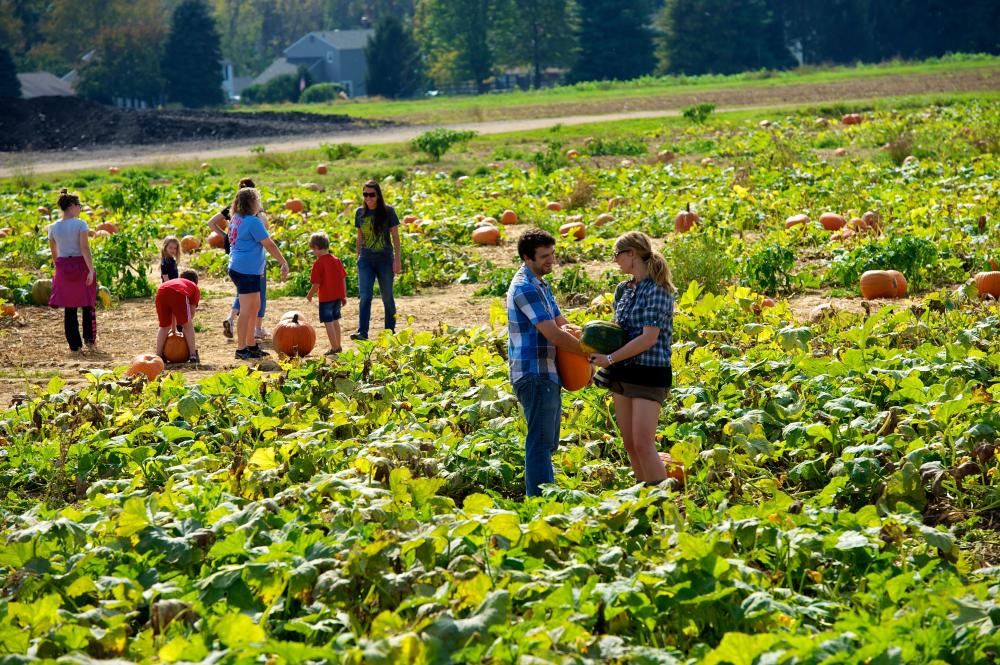 FallFest at Shady Brook Farm
Come on out for some down on the farm fun including wagon rides, apple picking, pumpkin picking, 5 acre corn maze, live music (weekends) & lots more festival activities. 
When: Now through October 31 
Where: Shady Brook Farm
Cost: $12 weekday; $20 weekend
Doylestown Arts Festival 
Designed to illuminate the region's ongoing commitment to arts and culture, the Doylestown Arts Festival annually features 160 juried artists, live music on 5 stages, live art and interactive demonstrations. Founded in 1991 by a small volunteer group of businesses and residents, the festival now celebrates 30 years of showcasing creativity in Bucks County.
When: September 11 - 12, 10:00AM to 5:00PM
Where: Downtown Doylestown 
Cost: Free to attend 
Quakertown Park-Side Food Festival 
The Park-Side Food Festival is every food lover's dream! There are food trucks specializing in BBQ, hot dogs, noodles, desserts and so much more. In addition to all the delicious food, attendees can enjoy live music, non-food vendors, yard games, activities, and a beer garden!
When: September 11, 12:00PM to 4:00PM
Where: Park at 4th 
Cost: Free to attend 
Enjoy this five-day celebration of family, fun, and heritage! Attracting over 25,000 visitors a year, this is the region's largest Polish American festival. At the festival, guests enjoy a variety of amusement rides, the exciting "Little Circus" show, and continuous live entertainment on two outdoor stages. 
When: September 11 - 12
Where: National Shrine of Our Lady of Czestochowa
Cost: $12 per person 
Oktoberfest 
Live bands playing German music, plenty of German / American beers, German foods such as Bratwurst, Schnitzel, German potato salad, Hot Dogs, Hamburgers, etc. Live music by the Philly German Brass at 2pm and a special appearance from the Bratwurst Boys from New York at 6:30pm till close.
When: September 11, 11:00AM to 10:00PM
Where: VE Club - Vereinigung Erzgebirge
Cost: Adults $7 Kids under 16 free
Murder Mystery Outdoor Theater
C'est la mort under the protective canopy of the new event tent at Peddler's Village, enjoy the fresh evening air, seasonal beverages, and a fun-filled show that is designed to provide plenty of kicks!
When: Now through September 25 
Where: Peddler's Village 
Cost: $65 for two 
Johnny Peers & the Muttville Comix 
Johnny Peers and his lovable dogs are coming back to tickle your funny bone with one of our most beloved family shows! These Animal Planet stars perform fun, challenging tricks led by Johnny, a Ringling Brothers Clown College graduate. Some of Johnny's dogs are rescued from shelters, like Noodles, the world's only skateboarding basset hound and Squeaky, the ladder climbing terrier. 
When: September 11, 1:00PM to 3:00PM
Where: Sellersville Theater
Cost: $12 per person 
Dana Fuchs 
In addition to fronting her own blues rock band, Dana Fuchs portrayed Janis Joplin on Broadway in 'Love, Janis' and Sadie in the highly acclaimed film 'Across the Universe.' See her live this weekend! 
When: September 11, 8:00PM 
Where: Sellersville Theater 
Cost: $29.50 
Join New Hope Winery every Saturday and Sunday for free live music performed by the greatest local talent in Bucks County. Performances are outdoors as weather permits, with a family and pet friendly experience!
When: Weekends through October 24 
Where: The Pour House at the New Hope Winery
Cost: Free to attend 
Tour highlights include newly-discovered research about the Grundy family's domestic staff, details about our extensive interior restorations, and collection items never exhibited before. Required reservations can be made online through TicketLeap. 
When: Saturdays through November 
Where: Margaret R. Grundy Memorial Museum 
Cost: Free to attend, reservation required 
Join New Hope Railroad for a Romantic Wine and Cheese Excursion and enjoy fine gourmet cheese, artisan crackers, meats, fruit, and our featured local wines. Your journey will take you through the beautiful hills and valleys of Bucks County, along once vital waterways and streams and across numerous trestle bridges.
When: Saturdays and Sundays through October 31
Where: New Hope Railroad
Cost: Ticket prices vary
Fresh StART
The public is invited to experience the fine art of our local member artists at this annual art exhibition. All art is for sale.
When: September 11 - 12, 12:00PM to 5:00PM 
Where: AOY Art Center
Cost: Free to attend 
SUNDAY, SEPTEMBER 12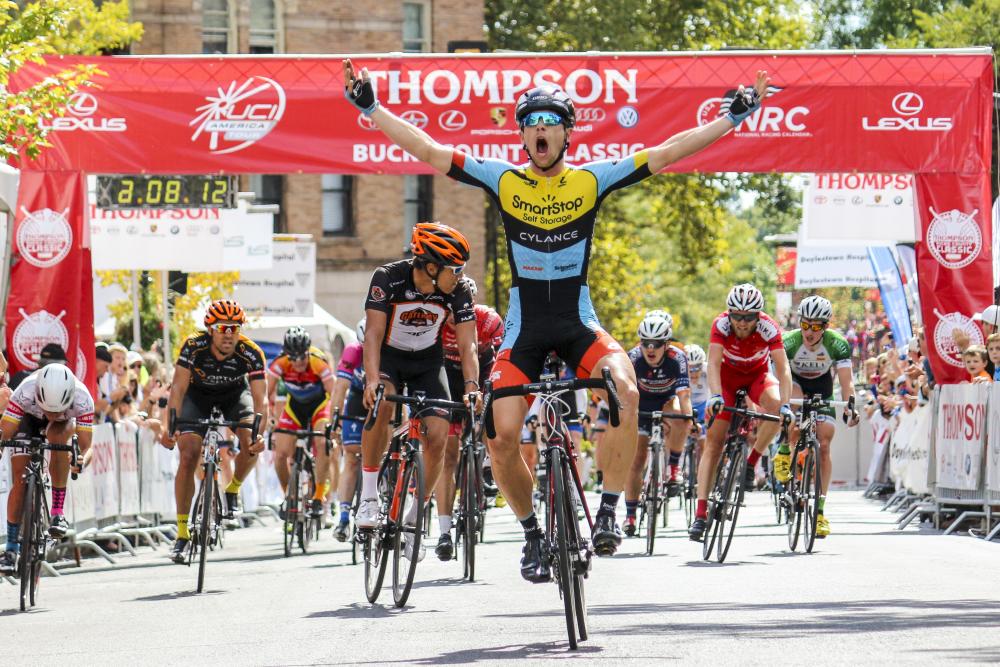 Bucks County Classic 
Come experience the thrill of American bike racing at the Bucks County Classic in beautiful Doylestown. This free family friendly event circles the Doylestown Arts Festival bringing art and sport together for one of the biggest weekends in Bucks County.
When: September 12, 9:00AM to 4:00PM
Where: Downtown Doylestown 
Cost: Free to attend 
Yoga and Mimosas 
Come for the Yoga, Namaste for the Wine. Relax and find your inner calm with a 45-minute yoga session overlooking the vineyard, followed by a continental breakfast plate & mimosa.
When: September 12, 9:30AM
Where: Crossing Vineyards and Winery 
Cost: $50 
Two renowned Bucks County Artists. One a painter of places and things related to the bucolic surrounding environs. The other, a sculptor who utilizes unique and locally found elements. Ilene Rubin and Kathleen McSherry will present Pieces and Places of Bucks County at The Stover Mill Gallery. 
When: Weekends through September 26 
Where: Stover Mill Gallery 
Cost: Free to attend