Attend exciting summer events, including Blueberry Month at Peddler's Village and the Summer unWINED concert (plus fireworks) at Shady Brook Farm. Enjoy a show at the Bucks County Playhouse and step back in time at Living History Day at Historic Fallsington!
Check out our guide below for details on this weekend's must-see events around the County. Stay up-to-date on what's coming up next week with our Upcoming Events Calendar.
FRIDAY, JULY 16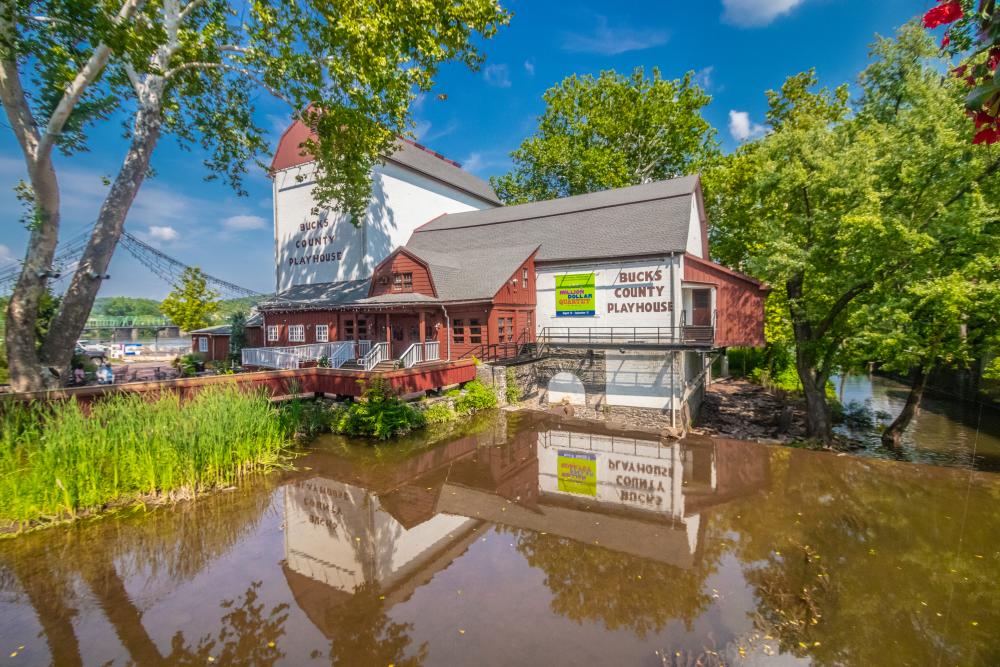 A World Premiere starring and written by Candace Bushnell, NY Times Best-Selling Author and creator of "Sex and the City" and staged by BCP Artistic Associate and Broadway's ("Mrs. Doubtfire") Lorin Latarro. The always provocative Candace Bushnell has a lot to say about sex, feminism, fashion, Cosmopolitans, Manolos, girlfriends, men and New York City! 
 When: Now through July 18
Where: Bucks County Playhouse
Cost: Prices Vary
Visit Bishop Estate Vineyard and Winery this weekend and enjoy a variety of food trucks, wine and live music! Each day of the weekend will have a different musical group performing and a new food truck to try.
When: Weekends in July, 11:00AM to 9:00PM
Where: Bishop Estate Vineyard and Winery
Cost: Prices Vary
Ricky Nelson, the original "teen idol," remains a chart topper and trail blazer to this day! His twin sons, multi-platinum recording artists Matthew and Gunnar Nelson, return to relive the music and memories with their multimedia event Ricky Nelson Remembered.
When: July 16, 9:00PM
Where: Sellersville Theater
Cost: $35 to $49.5
Are you prepared for a survival situation? Can you make fire without a lighter or matches? Come and spend some time with the park naturalist at the Greene Pavilion and learn the landscape as you try your hand at making a matchless fire!
When: July 16, 6:00PM to 7:00PM
Where: Washington Crossing Historic Park
Cost: Free
The party's at Shady Brook Farm all summer long and you're invited! Enjoy live music by amazing bands in the Festival Field every Friday evening. Bring the whole family…there will be lots of activities for the kiddos, lawn games, food, drinks & fun! This Friday: catch a special firework show!
When: Recurring weekly on Friday
Where: Shady Brook Farm
Cost: Admission varies
Wrap up your day with an easy, guided ride along the D&L Trail from Yardley to Washington Crossing Park and back. Ride is easy, flat and lasts about 35 minutes each way depending on the group's pace. No riders will be left behind.
When: Fridays, 6:00PM to 7:30PM
Where: D&L Trail Parking Lot
Cost: $45 for bike and helmet, $25 to bring your own
Come out to the Trolley Barn on Fridays to enjoy music from amazing performers. End your week the right way by listening to music and connecting with others.
When: Fridays through August, 6:00PM to 10:00PM
Where: The Trolley Barn Public Market
Cost: Prices Vary
"The Sorcerer" by Gilbert Sullivan
Live in-person theater is back in Bucks County! Join the Bucks County Gilbert & Sullivan Society for this charming musical comedy all weekend long.
When: July 16 -18
Where: Delaware Valley University Life Sciences Theater
Cost: Ticket prices vary
SATURDAY, JULY 17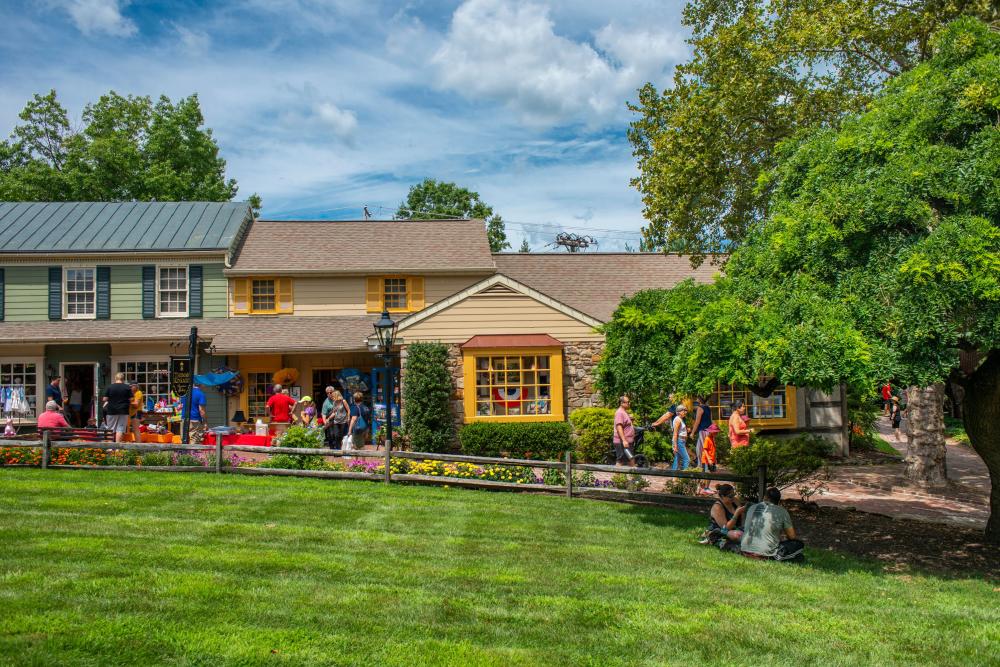 It's Blueberry Month at Peddler's Village! Every day, restaurants and eateries will offer special blueberry-themed food and drinks along with live entertainment on the weekends. On Saturdays and Sundays, you can also enjoy made-to-order sandwiches and burgers at the Water Wheel Food Tent.
 When: Weekends in July
Where: Peddler's Village
Cost: Free
Living History Days: Our Revolutionary War History
Would you have joined with the patriots, the crown, neither? Learn more about the daily life of the soldiers, the women that followed the Army, and local residents before deciding if you would have joined the ranks in 1775.
When: July 17, 10:00AM to 3:00PM
Where: Historic Fallsington
Cost: Free to attend
 For the first time ever, Sesame Place will light up with summer fireworks! Don't miss this magical display hosted by Abby Cadabby, Elmo, Cookie Monster, and Count von Count as Sesame Street music fills the air and the sky glows with bursts of color. 
When: Saturdays and Sundays through September 5, 8:30PM 
Where: Sesame Place Philadelphia 
Cost: Ticket prices vary 
Doylestown At Dusk is a classic car show featuring hundreds of cars annually. Located on the streets of Doylestown, Pennsylvania the show offers a unique experience for car owners and admirers. Enjoy music, local restaurants, and much more - all free to the public.
When: July 17, 5:00PM to 10:00PM
Where: Downtown Doylestown 
Cost: Free to attend 
Market in the Vineyard
 Join Wycombe Winery for a day of sipping wine and shopping small businesses! Enjoy a glass of Wycombe wine or a handcrafted cocktail from Sator Square Distillery while you browse the market. Food will be available for purchase, as well.
When: July 17, 12:00PM to 4:00PM
Where: Wycombe Vineyards
Cost: Free to attend
Philadelphia trio Great Time made up of lead singer and multi-instrumentalist Jill Ryan, bassist/synth mastermind Zack Hartmann, and drummer/co-synth mastermind Donnie Spackman present their new 3 track EP "Sounds Like____ [Vol 1]". Self-produced in quarantine by the band from their home studio built with money raised via Kickstarter, the band has largely ignored conventional wisdom and recorded from a genuine place of multi genre influence that sounds like something wholly original.
When: July 17, 8:00PM
Where: Sellersville Theater
Cost: $19.5 to $29.5
Join New Hope Winery every Saturday and Sunday for free live music performed by the greatest local talent in Bucks County. Performances are outdoors as weather permits, with a family and pet friendly experience!
When: Weekends through October 24 
Where: The Pour House at The New House Winery 
Cost: Free to attend 
Stop by this weekend and relax with a "Crossing Cocktail," a frosty craft beer, or wine by the glass or bottle. Enjoy live music from local artists. A great way to "un-wined" after a busy work week.
When: July 17 and July 18
Where: Crossing Vineyards and Winery
Cost: Free to attend
C'est la mort this summer, under the protective canopy of the new event tent at Peddler's Village, enjoy the fresh evening air, seasonal beverages, and a fun-filled show that is designed to provide plenty of kicks! 
 When: Saturdays through August 28
Where: Peddler's Village
Cost: $65 for a table of two
SUNDAY, JULY 18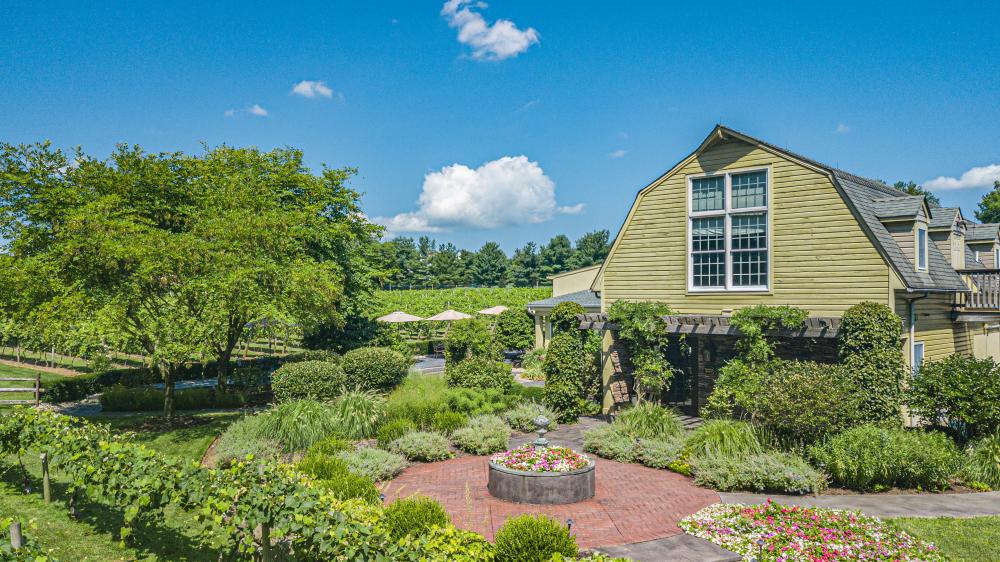 Grab a blanket and head to the winery for a casual picnic lunch. Includes a tour, a basket full of goodies and a bottle of wine. Find yourself a shady spot and take in the vineyard views while you sip and snack! Bonus: keep the basket, glasses and a souvenir corkscrew. Perfect for couples, friends and families.
When: July 18, 12:00PM
Where: Crossing Vineyards and Winery
Cost: $85 per basket
All aboard! On the Buckingham Valley Excursion, passengers will enjoy a 2-hour round-trip train ride through scenic Bucks County on the "New Hope Branch" route, originally the North-East Pennsylvania Railroad and later part of the Reading Railroad.
When: Now through September 25
Where: New Hope Railroad 
Cost: Prices vary
The Farmette Markette and Bazaar
Discover local vendors, talented artists and photographers at this annual fundraising event. Special Guests: Patricia Chapman, owner of racehorse, Smarty Jones, & Dr. Patricia Hogan, the vet who saved his life will be in attendance to sign autographs and talk about the happily retired Smarty Jones.
When: July 18, 1:00PM to 4:00PM
Where: Durham Hill Farm
Cost: Free to attend
This guitar legend is considered one of the most influential guitarists of all time, Arlen has toured the world with countless acts and recording with them as well. This includes artists such as Simon and Garfunkel, Bob Dylan, John Prine, Phoebe Snow, Levon Helm, Ry Cooder, John Sebastian, Janis Ian, Eric Andersen, The Bee Gees and so many more. 
When: July 18, 8:00PM
Where: Sellersville Theater
Cost: $19.5 to $29.5
Shady Brook Farm offers many pick-your-own crops throughout the summer season. Summer crops include strawberries, blueberries, flowers, blackberries, raspberries, sunflowers & peaches. With plenty of fresh air and wide-open space, there is lots of room for guests to select and harvest their crops directly from the fields.
When: Summer weekends
Where: Shady Brook Farm
Cost: Prices vary
Measurement Rules is a family-friendly, interactive exhibit created by the Children's Museum of Pittsburgh. This exhibit explores the meaning of size, height, length, weight and volume through a variety of hands-on activities like giant tape measures, treadmill odometers, balance scales and more! Magnificent Measures! The Hausman–Hill Collection of Calculating Instruments, is an exhibit featuring rare examples of historical measuring instruments drawn from the private collection of Bucks County residents Kathryn Hausman and Jim Hill. Explore both exhibits this weekend! 
 When: Now through September 5
Where: Mercer Museum
Cost: Included in museum admission