August is in full swing! This weekend in Bucks County, check out the peach festival, attend a beer tasting or go on a family-friendly nature walk.
Check out our guide below for details on this weekend's must-see events around the County. Stay up-to-date on what's coming up next week with our Upcoming Events Calendar.
FRIDAY, August 6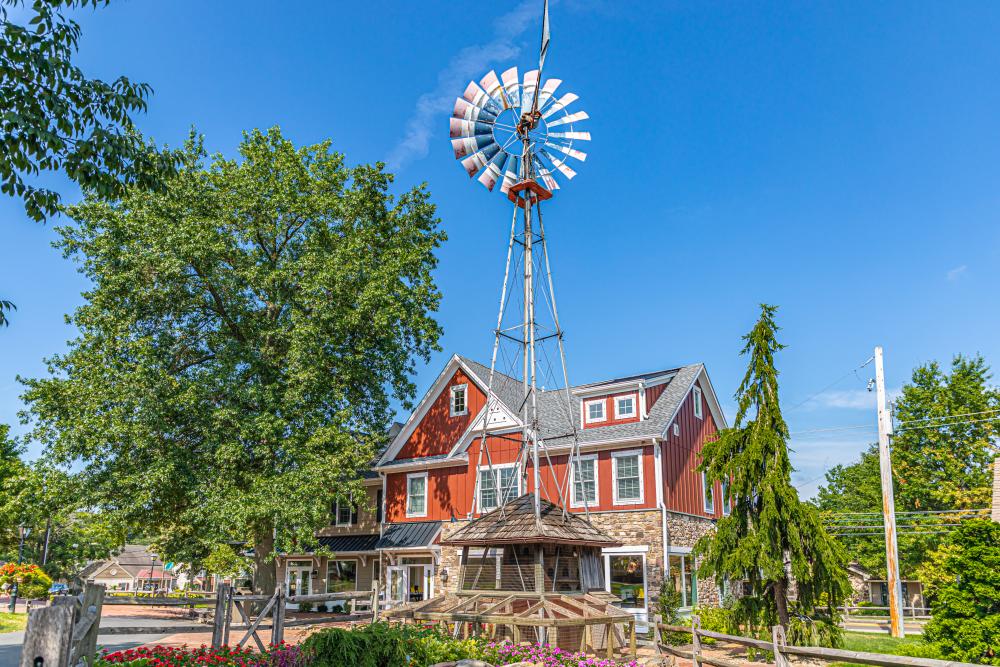 Starting at 10 a.m. on Friday, August 6 and continuing through Sunday, August 8, the sidewalks of Peddler's Village will be lined with bargains that will dazzle even the savviest shopper! Follow the winding brick paths of the charming Village to discover the best in apparel, accessories, home goods, furniture, fine art and handcrafted items, books, toys and games, and plenty of gifts and collectibles.
 When: August 6 through August 8
Where: Peddler's Village
Cost: Free
Crossing Vineyards hosts Danny V's 52nd Street Band: a full-scale, 6-piece, live concert show, re-creating the performances of arguably the greatest rock and roll keyboard player ever — the "Piano Man"... Billy Joel.
When: August 6, 7:00PM
Where: Crossing Vineyards and Winery
Cost: $20
Get Ready! Uptown is about to take you on a first-class trip through the melodies you love, with a fresh new feel that will leave you screaming for more. Straight out of NYC, the epicenter of Soul and R&B, these young men will sing and dance their way into your hearts, and out of your seats in STYLE.
When: August 6 and 7, Doors open at 7:00PM
Where: Parx Casino
Cost: $30 
Set in an island paradise during World War II, two parallel love stories are threatened by the dangers of prejudice and war. Reserve your tickets today for this show put on by the Bucks County Center for the Performing Arts!
When: August 5 through August 22
Where: Delaware Valley University
Cost: $49
Roomful of Blues, the world-renowned, horn-powered, houserocking blues band, has been delighting audiences for over 50 years. Blues Music Magazine calls them "the best little big band in the blues." 
When: August 6, 8:00PM
Where: Sellersville Theater
Cost: $25 to $39.5
Let Marilu entertain you! The star of TV's "Taxi" 16 Hallmark movies, and the Playhouse's "Vanya and Sonia and Masha and Spike" brings her super-hero memory to the Playhouse in an all-new Las Vegas revue. Featuring Julius Williams ("Mamma Mia!") and Adam Vanek ("Guys and Dolls"), with Michael Orland leading the band. 
 When: July 29 through August 15
Where: Bucks County Playhouse
Cost: Prices Vary
AJ Croce LIVE
Grab a glass of wine and enjoy the incredible talent of AJ Croce, LIVE at the New Hope Winery. One night only! 
When: August 6, 8:00PM
Where: The Pour House at The New Hope Winery 
Cost: $45 
Visit Bishop Estate Vineyard and Winery this weekend and enjoy a variety of food trucks, wine and live music! Each day of the weekend will have a different musical group performing and a new food truck to try.
When: Weekends in July, 11:00AM to 9:00PM
Where: Bishop Estate Vineyard and Winery
Cost: Prices Vary
The party's at Shady Brook Farm all summer long and you're invited! Enjoy live music by amazing bands in the Festival Field every Friday evening. Bring the whole family…there will be lots of activities for the kiddos, lawn games, food, drinks & fun! 
When: Recurring weekly on Friday
Where: Shady Brook Farm
Cost: Admission varies
Come out to the Trolley Barn on Fridays to enjoy music from amazing performers. End your week the right way by listening to music and connecting with others.
When: Fridays through August, 6:00PM to 10:00PM
Where: The Trolley Barn Public Market
Cost: Prices Vary
Southern Tier Brewing Company started in 2002 on a wooded property down a quiet road in Lakewood, NY. Since its humble beginnings, Southern Tier has grown into an industry leader and one of the top craft beer producers in the US. Their handcrafted ales are now available in more than thirty states and beyond.
When: August 6, 5:00PM to 9:00PM
Where: Washington House Hotel & Restaurant
Cost: Prices vary
SATURDAY, August 7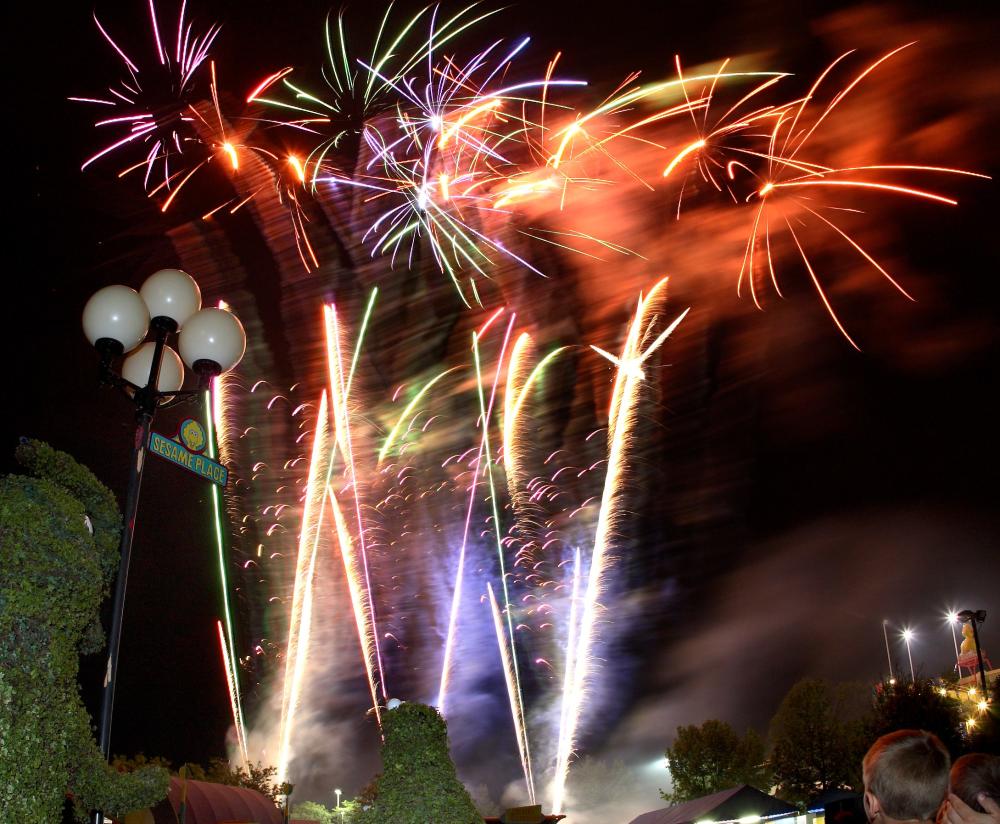 For the first time ever, Sesame Place will light up with summer fireworks! Don't miss this magical display hosted by Abby Cadabby, Elmo, Cookie Monster, and Count von Count as Sesame Street music fills the air and the sky glows with bursts of color. 
When: Saturdays and Sundays through September 5, 8:30PM 
Where: Sesame Place Philadelphia 
Cost: Ticket prices vary 
It's a peach and shopping lover's paradise with plenty of peachy treats, sizzling shopping deals and family fun! Savor the flavors of all things peach from savory to sweet at the restaurants and weekend outdoor food tent. Satisfy your shopping desires as well as your tastebuds by checking out Sidewalk Sale deals. On weekends, join us for live entertainment and other fun activities.
 When: All of August
Where: Peddler's Village
Cost: Free
Join New Hope Winery every Saturday and Sunday for free live music performed by the greatest local talent in Bucks County. Performances are outdoors as weather permits, with a family and pet friendly experience!
When: Weekends through October 24 
Where: The Pour House at the New Hope Winery
Cost: Free to attend 
Join Heritage Conservancy and DCNR for an exciting day full of activities and events about pollinators! This family friendly event will have something for everyone –games, crafts, native plants, butterflies, nature exploration, an ice cream truck, and much more.
When: August 7, 10:00AM to 3:00PM
Where: Jackson Pond Preserve
Cost: $5 per person
"Classy" is the word used over and over to describe The 5th Dimension! With over 20 million records sold worldwide, 22 Top 40 Hits, five Number One hits and 6 Grammys, The Legendary group continues to awe audiences with their amazing harmonies, showmanship and exciting energy.
When: August 7, 3:00PM and 8:00PM
Where: Sellersville Theater
Cost: $35 to $49.5
C'est la mort this summer, under the protective canopy of the new event tent at Peddler's Village, enjoy the fresh evening air, seasonal beverages, and a fun-filled show that is designed to provide plenty of kicks! 
 When: Saturdays through August 28
Where: Peddler's Village
Cost: $65 for a table of two
Tour highlights include newly-discovered research about the Grundy family's domestic staff, details about our extensive interior restorations, and collection items never exhibited before. Required reservations can be made online through TicketLeap. 
When: Saturdays through November 
Where: Margaret R. Grundy Memorial Museum 
Cost: Free to attend, reservation required 
SUNDAY, AUGUST 8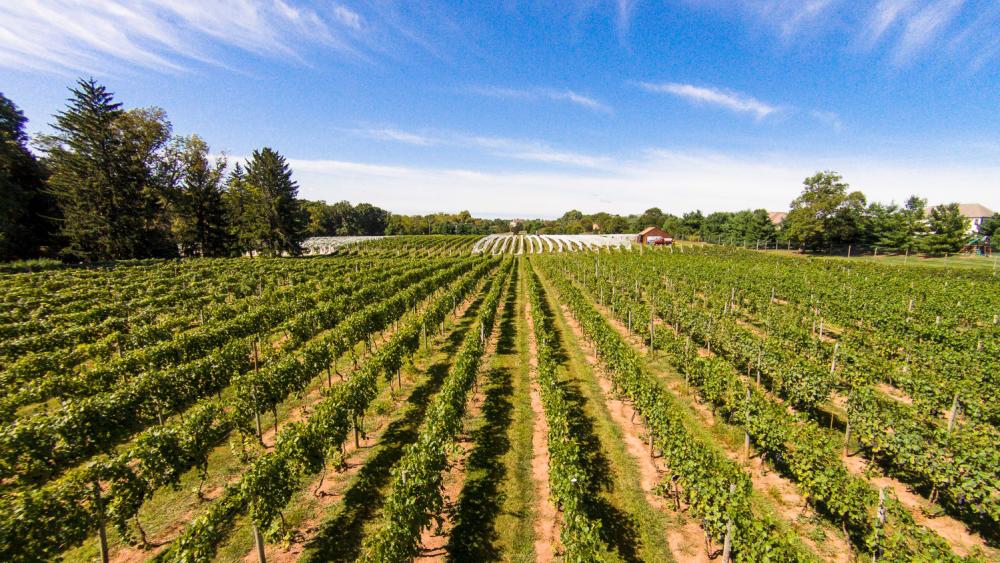 Relax and find your inner calm with a 45-minute yoga session overlooking the vineyard, followed by a continental breakfast plate & mimosa. Top off the experience with a wine tasting led by one of Crossing's knowledgeable presenters. Includes a logo glass to keep!
When: August 8, 9:30AM to 12:00PM
Where: Crossing Vineyards and Winery
Cost: $50
With roots deeply seeded in their love of music that features strong "story" songs, veteran musicians The Boxmasters (J.D. Andrew and Bud Thornton) have established themselves as one of the most prolific Americana roots rock bands of the day and have built a die-hard fan base performing to sold out audiences in intimate venues as well as large festivals. 
When: August 8, 3:00PM and 8:00PM
Where: Sellersville Theater
Cost: $45.5 to $75
Shady Brook Farm offers many pick-your-own crops throughout the summer season. Summer crops include strawberries, blueberries, flowers, blackberries, raspberries, sunflowers & peaches. With plenty of fresh air and wide-open space, there is lots of room for guests to select and harvest their crops directly from the fields.
When: Summer weekends
Where: Shady Brook Farm
Cost: Prices vary
Measurement Rules is a family-friendly, interactive exhibit created by the Children's Museum of Pittsburgh. This exhibit explores the meaning of size, height, length, weight and volume through a variety of hands-on activities like giant tape measures, treadmill odometers, balance scales and more! Magnificent Measures! The Hausman–Hill Collection of Calculating Instruments, is an exhibit featuring rare examples of historical measuring instruments drawn from the private collection of Bucks County residents Kathryn Hausman and Jim Hill. Explore both exhibits this weekend! 
 When: Now through September 5
Where: Mercer Museum
Cost: Included in museum admission