Take advantage of all that spring in Bucks County has to offer! From live music to nature tours to yoga at a winery, there are endless opportunities to get out and have fun this weekend.
Check out our guide below for details on this weekend's must-see events around the County. Stay up-to-date on what's coming up next week with our Upcoming Events Calendar.
FRIDAY, MAY 21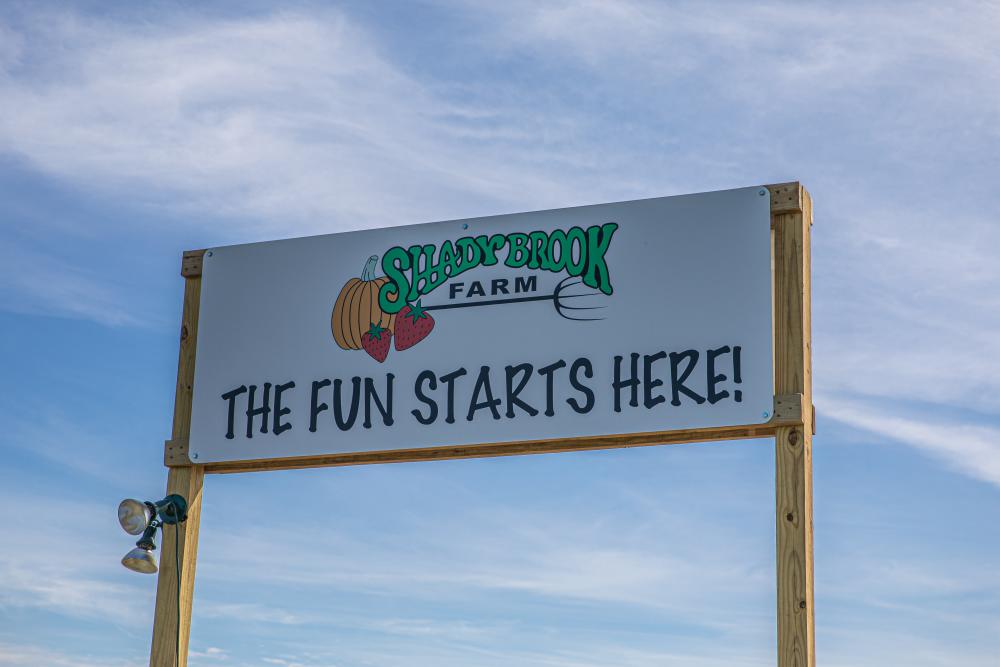 The party's at our place all summer long and you're invited! Enjoy live music by amazing bands in the Festival Field every Friday evening (& two special Saturdays). Bring the whole family…we've got lots of activities for the kiddos, lawn games, food, drinks & fun!
When: Recurring weekly on Friday, Saturday
Where: Shady Brook Farm
Cost: Admission varies
Visit Bishop Estate Vineyard and Winery this weekend and enjoy a variety of food trucks, wine and live music! Each day of the weekend will have a different musical group performing and a new food truck to try.
When: Weekends in May, 11:00AM – 9:00PM
Where: Bishop Estate Vineyard and Winery
Cost: Prices Vary
Love City Music Collective presents Reckless Daughter - in Celebration of Joni Mitchell. Creator/Lead Vocalist Peg Talbott-Lane is joined by veteran Philadelphia vocalists Amanda Brizzi and Irene Lambrou, bringing rock, pop, jazz and blues influences to the stage in their interpretations of Ms. Mitchell's songbook. 
When: May 21, 8:00PM
Where: Sellersville Theater
Cost: $19.50 - $29.50
Brand new exhibit! Through the Lens explores nearly 70 years of artistic experimentations with photographic processes and subject matter by artists in the Delaware Valley region. With work ranging from carefully hand-painted, bucolic landscapes to decisive snapshots taken on the street, Through the Lens highlights distinctive work in the Michener's photography collection, including many that have never before been on view.
When: Through August 15
Where: Michener Art Museum
Cost: Free with museum admission
She's back and in person! Come join Karen Mason in her first "live and in the room" event in a year and a half! When she got the offer to perform at the beautiful Bucks County Playhouse she knew she had to accept! Come share the evening with this entertainer that the New York Times calls "A dramatic tour de force! Giving everything and more is what she does best!"
 When: May 21, 8:00PM
Where: Bucks County Playhouse
Cost: Prices Vary
The PettyBreakers are the nation's premier "Tom Petty and the Heartbreakers" tribute act. Based out of Southern California, this band accurately recreates the sights, sounds and concert experience of a Tom Petty concert. All the classics: American Girl, Break Down, Free Fallin', Mary Jane's Last Dance, Refugee, Runnin' Down a Dream and so many more, perfectly reproduced. Playing to packed houses all over the U.S., the band is comprised of excellent musicians who have performed and recorded with international artists. 
 When: May 21, 8:00PM
Where: New Hope Winery
Cost: $30
Meet our talented event team and wedding vendors who will inspire your plans with creativity and tailored ideas! Tour the Peddler's Village grounds, speak with preferred wedding vendors, view wedding fashions worn by strolling models, and enjoy complimentary cocktails and hors d'oeuvres in our Outdoor Wedding Tent!
 When: May 21, 5:30PM to 8:00PM
Where: Peddler's Village
Cost: Free
 
Join the Village Improvement Association of Doylestown (VIA) in 2021 for their 46th annual Bucks County Designer House & Gardens event where they will be restoring Mearns Mill Manor, a wonderful 1870s mansion in Ivyland, to it former grace and splendor.
When: Through May 30, Times vary
Where: 545 Almshouse Road, Ivyland, PA 
Cost: Admission prices vary
SATURDAY, MAY 22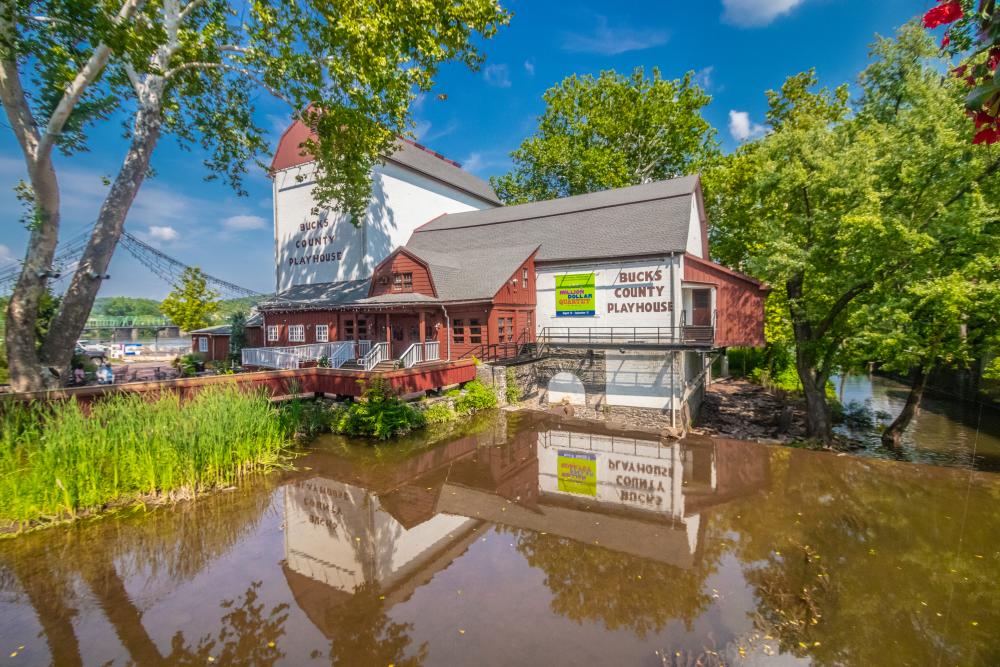 Constantine's journey as a musical theater geek kid-turned wannabe Rockstar…from "American Idol" to Broadway's Tony Awards! Constantine Maroulis is an accomplished actor, producer, singer and songwriter best known for his Tony-nominated performance in Rock of Ages and his epic run as a finalist during the heyday of "American Idol.
 When: May 22, 8:00PM and May 23, 2:00PM
Where: Bucks County Playhouse
Cost: Prices Vary
If you haven't been fortunate enough to witness one Vanessa Collier's fiery and passionate performance yet, you should make sure you do on her first time back to Sellersville! As a master multi-instrumentalist, Vanessa weaves funk, soul, rock and blues into every powerful performance and is downright impressive. With soulful vocals, searing saxophone and witty songwriting, Vanessa is blazing a trail, racking up an arsenal of honors and has already singled herself out as an artist of distinction and one we would all do well to watch.
 When: May 22, 5:00 PM and 8:00PM
Where: Sellersville Theater
Cost: Prices Vary
Grab your friends for a night out you won't soon forget! Large groups & birthdays welcome. Weekly comedy show with some of the funniest comedians in around!
When: May 22, 7:00 PM
Where: 2049 Bristol Pike, Bensalem 
Cost: Dinner & Show - $38, Comedy Show Only - $20
Put on your walking shoes and join local historian Jennifer Jarret for a fun and family friendly architectural journey through Doylestown. From the old prison walls to State Street, you'll discover first-hand the techniques, movements, and people that helped build the borough as we see it today. This tour is specifically designed for children and families and will be limited to around an hour. 
When: May 22, 11:00 AM to 12:00 PM
Where: Michener Art Museum
Cost: $15 for members, $20 for non-members
Stop by this weekend and relax with a "Crossing Cocktail," a frosty craft beer, or wine by the glass or bottle. Enjoy live music from local artists. A great way to "un-wined" after a busy work week.
When: May 22, 2:00 PM to 6:00 PM
Where: Crossing Vineyards and Winery
Cost: Free to attend
Choose between two unique and engaging tours at Pearl S. Buck House. The "Taking Action" tour engages visitors in conversations about subjects important to Ms. Buck. It inspires them to reflect on their own values and to take action to make the world a "good and peaceful place," as Pearl S. Buck said and did. The "Life and Legacy" tour takes visitors through a rich, mostly intact collection makes guests feel as if they are visiting the house in the time Ms. Buck and her family lived there. Objects from the ordinary (a closet full of board games played by the family) to the extraordinary (the typewriter Ms. Buck used to write The Good Earth) add to the fascinating experience. 
When: Through May 30, Times vary
Where: Pearl S. Buck House
Cost: Prices vary, pre-registration required
The Mutt Strutt is fun for the whole family, including your dog! Enjoy a morning filled with activities like a mile walk, dog contests, demos, agility courses, vendors, and much more! The Mutt Strutt features activities and entertainment for 2-legged and 4-legged participants alike!
When: May 22, 9:00AM to 12:00PM
Where: Park at 4th - 301 W. Mill Street, Quakertown
Cost: Free, pre-registration required for dog owners
The Silver Lake Nature Center Earthship will be open to the public on Saturday! Stop by to visit and learn about these interesting, sustainable structures!
When: May 22, 1:00PM to 2:30PM
Where: Silver Lake Nature Center
Cost: Free, pre-registration required
Wrangle some of your family members or friends and accompany the park naturalist for some fun and education on the water! This entry-level kayaking course will cover safety, equipment, paddling technique, strokes, wet exits/entry and assisted rescues.
When: May 22, 10:00AM – 12:00PM
Where: Washington Crossing Historic Park
Cost: Free, pre-registration required
The Silver Lake Nature Center inspires connections with Nature for people of all ages, interests, and abilities through education, recreation, preservation, research, and advocacy. Grab the family for a fun morning on the trails!
When: Saturdays through May 29
Where: Silver Lake Nature Center
Cost: Free to attend
SUNDAY, MAY 23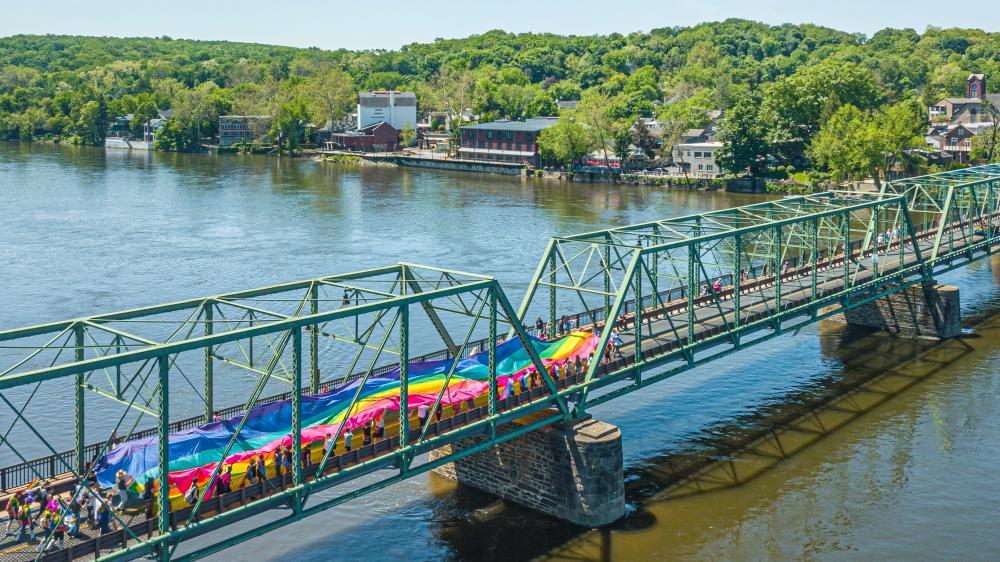 NHC is planning numerous events that can be experienced safely throughout May and June. The NHC Board is working on creating a variety of events to support our local community, encourage people to come OUT, and celebrate who they are. The events include the Annual Best Cocktail Contest which will be extended to 3 weeks to allow more time for participants to safely enjoy their cocktails and vote, our Annual Flag Unfurling on May 8th., several drag shows, a book club event, mental health events, cocktail socials, a Pride bike ride, a Pride drive-in movie, and more!
When: Through May 30
Where: New Hope Celebrates
Cost: Free
Elmo's Springtacular at Sesame Place is filled with furry fun and exciting events! On weekends from April 24 through June 20, join in on the fun with an exciting line up of meet & greets, music, magic, pirate adventures, and fireworks. With limited capacity, physical distancing, increased cleaning, and more, it's a great time to get back to fun in our spacious outdoor park.
When: April 24 - June 20
Where: Sesame Place® Philadelphia
Cost: Admission varies
Relax and find your inner calm with a 45-minute yoga session overlooking the vineyard, followed by a continental breakfast plate & mimosa. Top off the experience with a wine tasting led by one of Crossing's knowledgeable presenters. Includes a logo glass to keep!
When: May 23, 9:30AM to 12:00PM
Where: Crossing Vineyards and Winery
Cost: $50 per person
Sour Sunday
Join us at our Perkasie taproom for our bi-monthly celebration of all things tart and funky. We'll have 10 lines of barrel aged sours and saisons on tap, several brand-new releases, two food trucks (Tré Food Truck and G'day Gourmet), live music from Jake Bracey, and more. As always, there will be plenty of alternative offerings to the sours if those aren't your thing.
When: May 23, 12:00PM to 8:00PM
Where: Free Will Brewing Company
Cost: Prices vary
Youth Orchestra of Bucks County Spring Concerts 
Bring your picnic blanket and outdoor chairs and prepare to enjoy the talented musicians of the Youth Orchestra of Bucks County (YOBC) on Sunday, May 23 at the C&N Amphitheater in Doylestown's Central Park. Concerts will take place throughout the afternoon and evening, culminating with a performance by YOBC's showcase Symphony Orchestra at 6:30 pm with Robert Loughran conducting. The concerts are free and open to the public. 
When: May 23, 12:00PM to 7:30PM
Where: Doylestown Central Park
Cost: Free admission with suggested donation
Who has migrated back? What songs can you hear? Why do they sing? Visit the bird blind and then walk the trails looking for spring migrants and those hearty birds that remained all winter. Bring your binoculars if you have them.
When: May 23, 2:00 PM
Where: Peace Valley Nature Center
Cost: Free, pre-registration required