There are so many ways to get outside and enjoy the summer weather this weekend. Go kayaking, catch a live musical performance or attend a murder mystery show!
Check out our guide below for details on this weekend's must-see events around the County. Stay up-to-date on what's coming up next week with our Upcoming Events Calendar.
FRIDAY, JUNE 25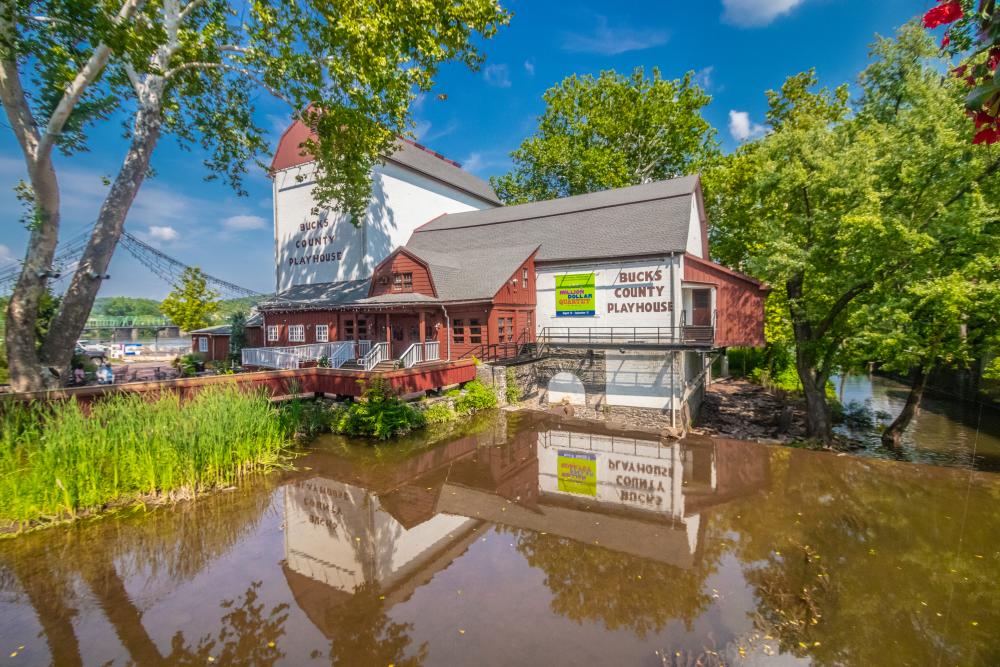 A World Premiere starring and written by Candace Bushnell, NY Times Best-Selling Author and creator of "Sex and the City" and staged by BCP Artistic Associate and Broadway's ("Mrs. Doubtfire") Lorin Latarro. The always provocative Candace Bushnell has a lot to say about sex, feminism, fashion, Cosmopolitans, Manolos, girlfriends, men and New York City!
 When: Now through July 18
Where: Bucks County Playhouse
Cost: Prices Vary
Comedy Night at the Castle 
Relax, drink, eat, unwind, and laugh. Nora Trabin and Will Gardner will kick off the night followed by headliner Missy Hall. All Sand Castle wines, PA beers, and cocktails will be available for purchase!
When: June 25, 6:00PM to 9:30PM
Cost: $25
Visit Bishop Estate Vineyard and Winery this weekend and enjoy a variety of food trucks, wine and live music! Each day of the weekend will have a different musical group performing and a new food truck to try.
When: Weekends in June, 11:00AM to 9:00PM
Where: Bishop Estate Vineyard and Winery
Cost: Prices Vary
The party's at Shady Brook Farm all summer long and you're invited! Enjoy live music by amazing bands in the Festival Field every Friday evening (& two special Saturdays). Bring the whole family…there will be lots of activities for the kiddos, lawn games, food, drinks & fun!
When: Recurring weekly on Friday, Saturday
Where: Shady Brook Farm
Cost: Admission varies
Wrap up your day with an easy, guided ride along the D&L Trail from Yardley to Washington Crossing Park and back. Ride is easy, flat and lasts about 35 minutes each way depending on the group's pace. No riders will be left behind.
When: Fridays, 6:00PM to 7:30PM
Where: D&L Trail Parking Lot
Cost: $45 for bike and helmet, $25 to bring your own
Come out to the Trolley Barn on Fridays to enjoy music from amazing performers. End your week the right way by listening to music and connecting with others.
When: Fridays through August, 6:00PM to 10:00PM
Where: The Trolley Barn Public Market
Cost: Prices Vary
Bring your own kayak and meet at the boat ramp for a delightful evening paddle. You must have an approved floatation device with you, a county issued boat license, a whistle and a light to join.
When: June 25, 8:30PM to 9:30PM
Where: Peace Valley Nature Center
Cost: $10, pre-registration required
Sand Sculpture Weekend
Ever wonder how those giant sand sculptures are made? Now you can find out! Stop by to watch John Gowdy as he spends the day creating an 8-ton sand sculpture on Friday, June 25. Then come back on Saturday, June 26 to learn for yourself with sandcastle-building instruction beginning at 12:30 p.m.
When: June 25 and June 26
Where: Sesame Place® Philadelphia
Cost: Admission varies
Voted "Best Keyboardist of All Time" (Music Radar Magazine), virtuoso musician and composer Jordan Rudess will embark on a solo piano tour, FROM BACH TO ROCK. Come and see this one-of-a-kind show!
When: June 25, 8:00PM
Where: Sellersville Theater
Cost: $33 - $45
SATURDAY, JUNE 26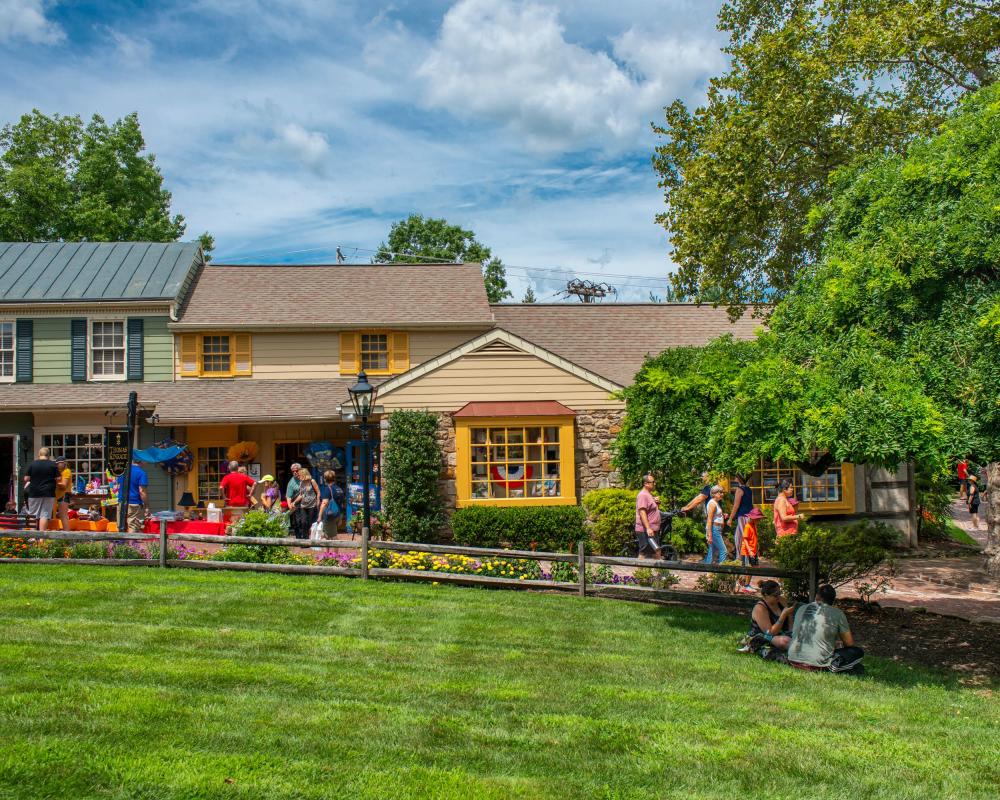 Every weekend through the month of June, you can enjoy live entertainment, plenty of delicious food and drink specials, family-friendly activities and more across all FIVE Village neighborhoods! Beat the summer heat and enjoy lunch or dinner in one of the many Village restaurants and eateries, cool off (and shop 'til you drop!) in chic boutiques and specialty shops, and play arcade games or ride the antique carousel at Giggleberry Fair (great for all ages!).
 When: Weekends in June
Where: Peddler's Village
Cost: Free
Murder Mystery Outdoor Theater
C'est la mort this summer, under the protective canopy of the new event tent at Peddler's Village, enjoy the fresh evening air, seasonal beverages, and a fun-filled show that is designed to provide plenty of kicks! 
 When: Saturdays through August 28
Where: Peddler's Village
Cost: $65 for a table of two
Broadway Memories - William Penn Bank Summer Music Fest 
Join Bristol Riverside Theater at their brand-new outdoor amphitheater all summer long! This Saturday, take a journey down memory lane with the greatest hits from Broadway. From My Fair Lady to Wicked, you'll find yourself singing along and falling in love with Broadway all over again. 
When: June 26, 8:00 PM
Where: Bristol Township Amphitheater- 2501 Bath Road, Bristol, PA
Cost: $35 
Fleetwood Mask is the ultimate tribute band recreating the magic of Fleetwood Mac's best live shows. Personally endorsed and authorized by Mick Fleetwood: "Fleetwood Mask is the best. They ARE the closest to the real thing! A true talent, a true class act."
When: June 26, 3:00PM and 8:00PM
Where: Sellersville Theater
Cost: $33 - $45
Deb De Lucca, joined by her band of seasoned musicians, take the audience on a journey through Carole's impressive & expansive repertoire. ​HOME AGAIN is a true celebration of Carole King's anthology and captures the "Beautiful" spirit of a unique time in music history.
When: June 25 and June 26, 8:00PM
Where: The Pour House at The New Hope Winery 
Cost: $35
Celebrate Pride at the Perkasie Farmers Market
Join us as we showcase work by LGBTQ+ artists in the community, enjoy crafts and activities from members of the local faith community, inclusive storytimes, raffles and giveaways, and information on local support and resources. All this PLUS your favorite market vendors, live music and more.
When: June 26, 9:00AM to 12:00PM 
Where: Perkasie Farmers Market
Cost: Free to attend 
Stream Discovery Day
Back by popular demand- let's see what we can catch in the creek! On Saturday, June 26 from 11 AM to noon, grab your stream shoes and team up with the park naturalist for a morning of watershed education.
When: June 26, 11:00AM to 12:00PM
Where: Washington Crossing Historic Park
Cost: Free, pre-registration required
Live Music at the Vineyard!
Stop by this weekend and relax with a "Crossing Cocktail," a frosty craft beer, or wine by the glass or bottle. Enjoy live music from local artists. A great way to "un-wined" after a busy work week.
When: June 26 and June 27, 2:00PM to 6:00PM
Where: Crossing Vineyards and Winery
Cost: Free to attend
SLNC is pleased to welcome back Singer, Songwriter, Musician, and Nashville Recording Artist, Christopher Westfall, to celebrate the beginning of Summer with a "Soundtrack of America & Other Songs of the Season!" In addition to his own Music, Chris will be paying tribute to other Artists, such as James Taylor, John Denver, Kenny Loggins, Dan Fogelberg, and More!
When: June 26, 7:30PM to 9:30PM
Where: Silver Lake Nature Center
Cost: $15
Happy Birthday, Henry! 
The Village Improvement Association of Doylestown invites you to tour the birthplace of Henry Chapman Mercer in honor of his 165th birthday. Join us for guided tours of the James-Lorah Memorial home, a 17-room Victorian mansion built by Henry's grandfather, Judge Henry Chapman, and listed on the National Register of Historic Places. 
When: June 26, 1:00PM to 4:00PM
Where: 132 N. Main Street, Doylestown
Cost: $10
Takeout Lunch 
The Grundy Foundation is pleased to offer a Take-out lunch, that can be enjoyed in our backyard! Our Museum and Library grounds offer some of the best views in Bristol. Enjoy your lunch on the river-level Grundy Park, and take in the scenery just as the Grundy family would have in their time. Purchase reservations ahead of time. 
When: June 26, 11:30AM to 1:00PM
Where: Margaret R. Grundy Memorial Museum
Cost: $30 
SUNDAY, JUNE 27

The members of The Restless Age have been a premier rhythm section throughout New York's Hudson Valley for the past half-decade. Spend your Sunday evening enjoying this talented group.
When: June 27, 8:00PM
Where: Sellersville Theater
Cost: $19.5 - $29.5
LGBTQ+ Pride Tea Dance
New Hope Celebrates Presents LGBTQ Sunday OUT @ Havana The Last Sunday of each month for Summer 2021. Guest DJ, Entertainment, Cocktail Specials, and social interaction.
When: June 27, 5:00PM to 8:00PM 
Where: Havana Restaurant & Bar
Cost: $5
Beer Garden Party
Join Free Will Brewing on Sunday for live music from Doug Kaetz, delicious food from two different food trucks, a cocktail bar and slushies. Adoptable dogs from Harley's Haven will be at the party too!
When: June 27, 12:00PM to 6:00PM
Where: Free Will Brewing Company
Cost: Free to attend
Buckingham Valley Train Excursion 
All aboard! On the Buckingham Valley Excursion, passengers will enjoy a 2-hour round-trip train ride through scenic Bucks County on the "New Hope Branch" route, originally the North-East Pennsylvania Railroad and later part of the Reading Railroad.
When: Now through September 25
Where: New Hope Railroad 
Cost: Prices vary
Measurement Rules is a family-friendly, interactive exhibit created by the Children's Museum of Pittsburgh. This exhibit explores the meaning of size, height, length, weight and volume through a variety of hands-on activities like giant tape measures, treadmill odometers, balance scales and more! Magnificent Measures! The Hausman–Hill Collection of Calculating Instruments, is an exhibit featuring rare examples of historical measuring instruments drawn from the private collection of Bucks County residents Kathryn Hausman and Jim Hill. Explore both exhibits this weekend! 
 When: Now through September 5
Where: Mercer Museum
Cost: Included in museum admission