Kick off the holiday season with a fun-filled weekend in Bucks County! Get a head start on Christmas shopping at the Amazing Christmas Village or take a drive through the magical lights at the Shady Brook Holiday Light Show.
Check out our guide below for details on this weekend's must-see events around the County. Stay up-to-date on what's coming up next week with our Upcoming Events Calendar.
FRIDAY, NOVEMBER 19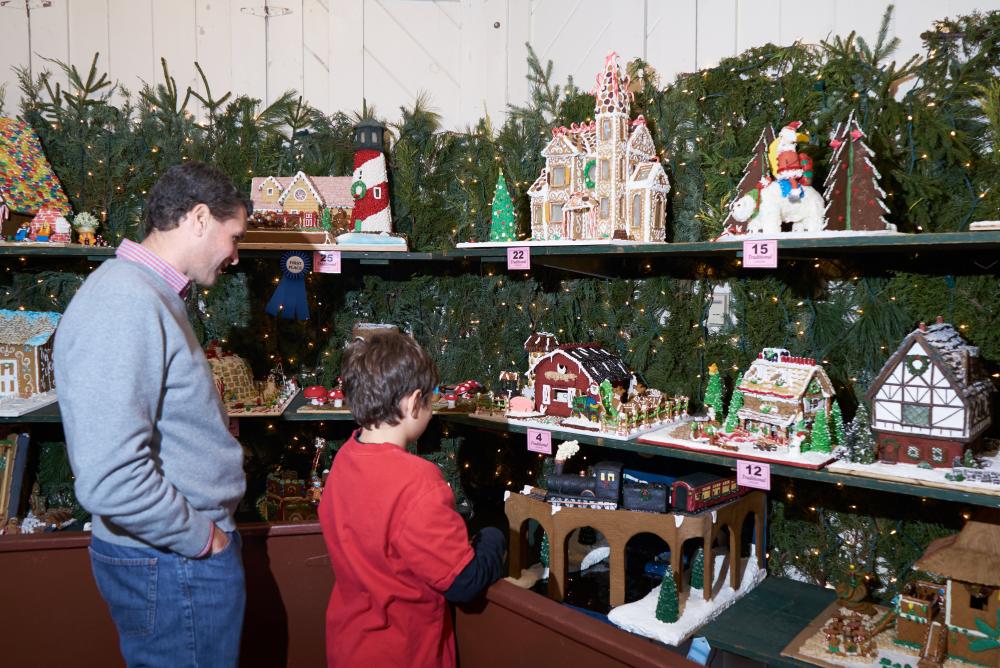 Gingerbread House Competition and Display 
A holiday tradition at Peddler's Village since 1984, the Gingerbread Competition and Display is a feast for the eyes with more than 75 creative and whimsical entries in these categories: Holiday on Wheels, Traditional, Authentic Reproduction Around the World, 3-D, Movie or TV Set, Winter Wonderland, Student, and Kids Only.
When: November 19 to January 8
Where: Peddler's Village
Cost: Free to attend
Take a step back in time to experience the origins and traditions of past Christmas's in The Parry Mansion. The Mansion is sparkling with holiday cheer, just waiting to share this joyous season with you.
When: Weekends through December 19 
Where: Parry Mansion Museum
Cost: $10
Amazing Christmas Village is a traditional European-style outdoor market where you can expect to have endless fun and a jolly time while eating, shopping and being festive to kick off celebrating this Holiday season.  
When: November 19 - December 31,Thursday through Sunday
Where: Neshaminy Square Shopping Center
Cost: Free to attend
Ring-A-Ding Ding! The famous (and infamous) Rat Pack — Frank Sinatra, Dean Martin and Sammy Davis Jr. — were the "Kings of Las Vegas Swing" from the late 1950s into the 1960s and they formed "the pack" as their own nightly on-stage party. Get ready to hit the bar and settle in for a celebration of the great music, revelry and spirit as three incredible entertainers recreate the magic that made this trio the hottest ticket on the Vegas strip.
When: Now through November 28
Where: Bucks County Playhouse
Cost: $45
Perkasie native Max Swan's earliest forays into music revolved around jazz. Max, a classically-trained saxophonist, has studied under Saturday Night Live band leader Lenny Pickett, and has emerged as an accomplished vocalist and hip hop producer. Max's unique skill set – coupled with his innate ability to break genre boundaries – has resulted in a distinct "electrosoul" sound that blends the musicality and improvisational spirit of jazz with elements of 21st Century soul, harmony-rich R&B, and contemporary hip hop.
When: November 19
Where: Sellersville Theater
Cost: $19.50
Bring your family and friends to the rolling hills of Bucks County amidst the beauty of fall's finest colors to enjoy a great day of fun on the farm. General Admission includes entry to our 18 acre Adventure Farm area which includes a Hayride, 2 Corn mazes, Farm animals, 3 slides, Tractor Tire playground and 40+ activities for children and adults of all ages.
When: Weekends in November
Where: Hellerick's Family Farm
Cost: Ticket prices vary
SATURDAY, NOVEMBER 20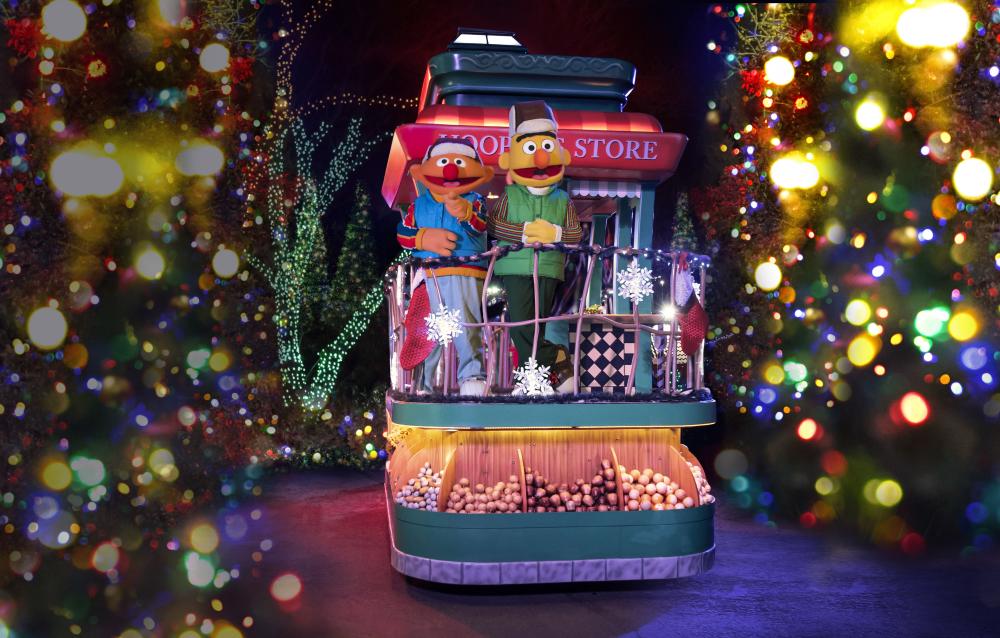 A Very Furry Christmas Celebration at Sesame Place is a festive, family-friendly celebration with everyone's favorite Sesame Street friends. The park is transformed into a one-of-a-kind Christmas wonderland with millions of twinkling lights and festive decorations all around! 
When: Now through January 2
Where: Sesame Place
Cost: Ticket Prices Vary
The Festival of Trees is one of the most unique and historic holiday traditions in the region. Each year during this festival, the rooms of Pearl S. Buck's iconic Bucks County stone farmhouse come alive with the glow of holiday decorations! 
When: Now through January 9
Where: Pearl S. Buck House & Historic Site
Cost: Ticket Prices Vary
Weekly comedy showcase! 8 hilarious comics bring the funny while top notch staff serve food and drinks! Each week brings a brand new lineup. 
When: Saturdays through December 18 
Where: Water's Edge Gastropub and Lounge
Cost: $20 
You are invited to the Annual Holiday Small Works Show at Canal Frame-Crafts Gallery! The show presents over 30 artist's work in a variety of mediums - Oil, Watercolor, Pastel, Egg Tempera, Acrylic and Pottery.
When: Now through December 30
Where: Canal Frame - Crafts Gallery
  Cost: Free to attend   
Philadelphia radio personality Joe Conklin has been a local favorite for over twenty years. Impressions, characters, commercials and stand up comedy: he's done it all. Enjoy a night filled with laughs from one of America's funniest people!
When: November 20
Where: Sellersville Theater
Cost: Ticket prices vary
The Craftery Market is a modern and unique market experience with 70+ vendors, featuring carefully curated, artisan handmade items, antique and vintage finds, fresh flowers, original art and more! Enjoy music and food trucks while you stroll the lovely streets of Perkasie. 
When: November 20
Where: Perkasie Borough
Cost: Free to attend
Experience the joy of tales told using only soundwaves and your imagination like the great radio plays of yore. Come join the Seat of Our Pants Players for a live recording of modern Audio Dramas full of comedy and super heroic action.     
When: November 20 – 21
Where: DCP Theater
Cost: $10
Come have a flight or share a chilled bottle of hard cider on Saturdays! The bonfire will be going during chilly days so dress appropriately. Our hard cider is made in house from our very own apples. Mostly dry and sparkling it's a refreshing drink of choice for sociable day drinking. 
When: Saturdays through November 20 
Where: Manoff Market Gardens & Cidery 
Cost: Free to attend  
Tour highlights include newly-discovered research about the Grundy family's domestic staff, details about our extensive interior restorations, and collection items never exhibited before. Required reservations can be made online through TicketLeap. 
When: Saturdays through November 
Where: Margaret R. Grundy Memorial Museum 
Cost: Free to attend, reservation required 
Fun & Educational event with Music, Raffles, 50/50, Live Demos, Kids Hemp Craft, Up to 100 Vendors of Hemp/CBD & related products, plus Homemade crafters and artists. 
When: November 20
Where: Quakertown Farmers Market and Flea Market
Cost: Free to attend
SUNDAY, NOVEMBER 21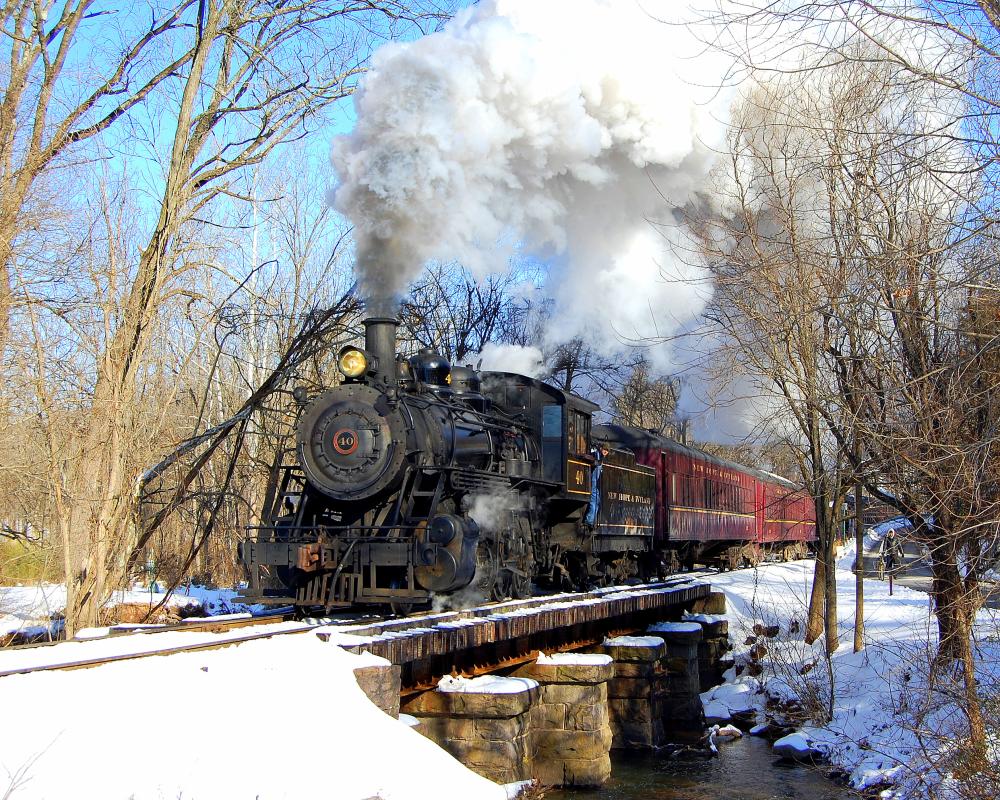 Christmas time will soon be here, bringing along joyous memories of times past. This year, the New Hope Railroad invites you along as we set the clock back and showcase a magical journey mirroring those of years ago.
When: Now through December 30
Where: New Hope Railroad
Cost: Free to attend
Shady Brook Farm hosts an extravagant show with more than 3 million lights on their acres of farm land. They offer two options: a socially distanced drive thru experience where visitors must stay in their car, mini-bus, limo, RV or bus, as well as an open-air wagon ride for guests to enjoy. At the end of the show, warm up with cup of hot cocoa and cook s'mores at a toasty bonfire.
When: Now through January 29
Where: Shady Brook Farm
Cost: Prices Vary
Four Detroit auto workers panic as rumors that their factory is closing circulate through the tight-knit work community. With their futures unknown, each of the workers must make difficult choices about loyalty to each other, the company, and themselves. Don't miss this performance at Bristol Riverside Theater!
When: Select dates through November 21
Where: Bristol Riverside Theater
Cost: Ticket Prices Vary
Take this expertly guided walking tour to see the places and hear the tales that make New Hope such a fascinating place. The tour is approximately one mile long and lasts about one hour.
When: Every Sunday, 2:00PM to 3:00PM
Where: Start at The Parry Mansion 
Cost: $10 per person 
"Found, Gifted, Saved! The Mercer Museum Collects Local History", a new exhibit at the Mercer Museum, displays artifacts collected by the Bucks County Historical Society in the first two decades of the 21st Century. What objects, images, and documents are among these acquisitions, and what do they reveal about Bucks County's people, history and culture?
When: Now through April 10 
Where: Mercer Museum
Cost: Exhibit included with Mercer Museum admission
Joseph Marchetti, graduate of Central High School in Philadelphia and Tyler School of Art, Temple University presents "Places I Remember". The exhibit includes paintings that represent over two years of work in Bucks, Lancaster and Lehigh Counties. The body of work started with a painting of the Scholfield-Ford Covered Bridge in Tyler State Park and now includes covered bridges, farms, barns and castles in Pennsylvania.
When: Now through January 7
Where: Bucks County Visitor Center
Cost: Free to attend
Bill Frye will share a magical musical lecture presenting the origins of Chanukah, traditions, stories and music to capture the holiday joy at The Parry Mansion.
When: November 21
Where: Parry Mansion Museum
Cost: Free to attend
Throughout his long, constantly evolving career, guitarist, singer and songwriter Tommy Castro has always remained true to himself while exploring, growing and creating new music, and he has taken his thousands of devoted fans right along with him.
When: November 21
Where: Sellersville Theater
Cost: $29.50