Say "goodbye" to July and "hello" to August with summer fun around Bucks County! Shop at an outdoor market, make a stop on the Sweet Spots Trail or listen to live music at a local brewery.
Check out our guide below for details on this weekend's must-see events around the County. Stay up-to-date on what's coming up next week with our Upcoming Events Calendar.
FRIDAY, JULY 30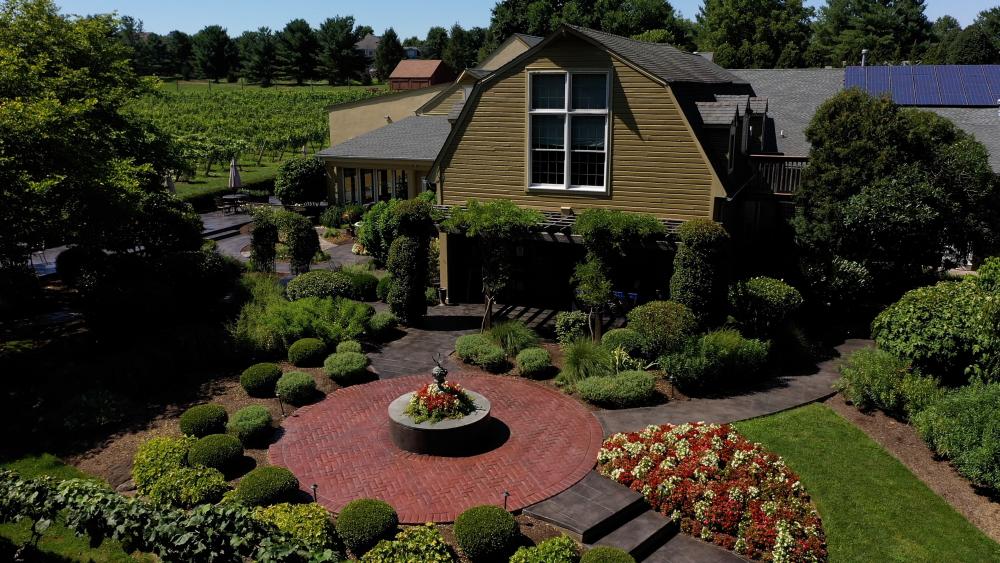 Get ready for a high-energy homage to the fabulous females who topped the charts! Sarah, Deanna & Susan perform an amazing mix of female vocal groups and artists from the early days of Rock & Roll and Motown to Disco and more. The Chiclettes will get you moving as they showcase the female artists that dominated the music scene for the last five decades.
When: July 30, 7:00PM
Where: Crossing Vineyards and Winery
Cost: $20
Michael Sean Allman is the first-born son of Rock and Roll Hall of Fame inductee Gregg Allman. While the Michael Allman's album Hard Labor Creek stands on its own merits, he isn't ashamed of his heritage, and there are several references to his famous father. Michael has become his own man, with a style similar to his father but with his unique growls and stage presence he wows the fans over.
When: July 30, 8:00PM
Where: Sellersville Theater
Cost: $29.5 to $45
Let Marilu entertain you! The star of TV's "Taxi" 16 Hallmark movies, and the Playhouse's "Vanya and Sonia and Masha and Spike" brings her super-hero memory to the Playhouse in an all-new Las Vegas revue. Featuring Julius Williams ("Mamma Mia!") and Adam Vanek ("Guys and Dolls"), with Michael Orland leading the band. 
 When: July 29 through August 15
Where: Bucks County Playhouse
Cost: Prices Vary
Join in for a mindful walk through nature, pausing at certain points for standing asana and/or meditation. Get ready to explore tips on proper walking posture and ways to protect your body going up and down hills. Suitable for all yoga levels.
 When: July 30, 3:30PM to 4:30PM
Where: Bucks County Audubon Society
Cost: $17
Visit Bishop Estate Vineyard and Winery this weekend and enjoy a variety of food trucks, wine and live music! Each day of the weekend will have a different musical group performing and a new food truck to try.
When: Weekends in July, 11:00AM to 9:00PM
Where: Bishop Estate Vineyard and Winery
Cost: Prices Vary
The party's at Shady Brook Farm all summer long and you're invited! Enjoy live music by amazing bands in the Festival Field every Friday evening. Bring the whole family…there will be lots of activities for the kiddos, lawn games, food, drinks & fun! 
When: Recurring weekly on Friday
Where: Shady Brook Farm
Cost: Admission varies
Wrap up your day with an easy, guided ride along the D&L Trail from Yardley to Washington Crossing Park and back. Ride is easy, flat and lasts about 35 minutes each way depending on the group's pace. No riders will be left behind.
When: Fridays, 6:00PM to 7:30PM
Where: D&L Trail Parking Lot
Cost: $45 for bike and helmet, $25 to bring your own
Come out to the Trolley Barn on Fridays to enjoy music from amazing performers. End your week the right way by listening to music and connecting with others.
When: Fridays through August, 6:00PM to 10:00PM
Where: The Trolley Barn Public Market
Cost: Prices Vary
SATURDAY, JULY 31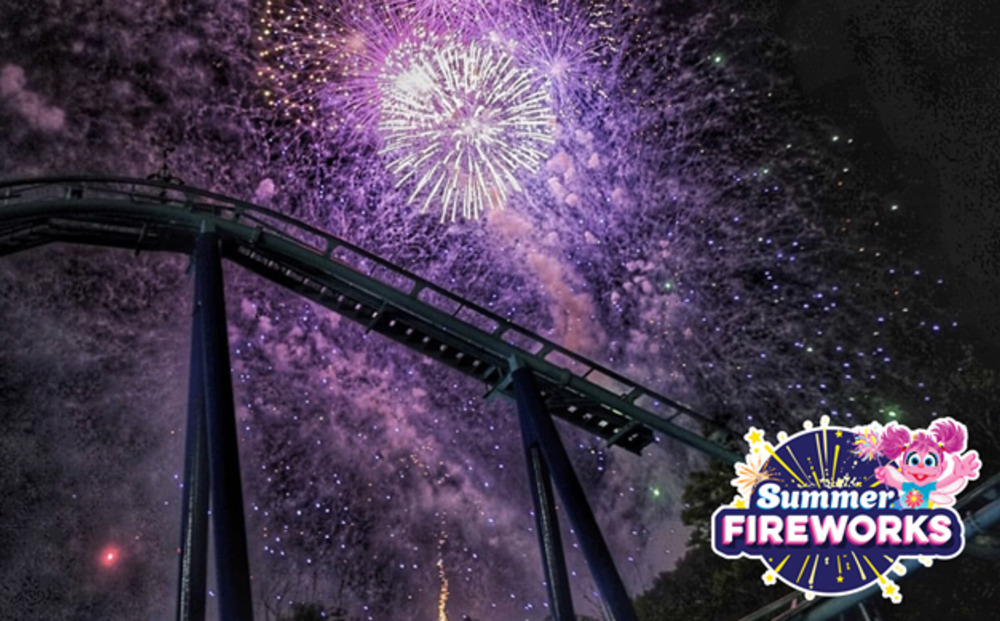 For the first time ever, Sesame Place will light up with summer fireworks! Don't miss this magical display hosted by Abby Cadabby, Elmo, Cookie Monster, and Count von Count as Sesame Street music fills the air and the sky glows with bursts of color. 
When: Saturdays and Sundays through September 5, 8:30PM 
Where: Sesame Place Philadelphia 
Cost: Ticket prices vary 
Join New Hope Winery every Saturday and Sunday for free live music performed by the greatest local talent in Bucks County. Performances are outdoors as weather permits, with a family and pet friendly experience!
When: Weekends through October 24 
Where: The Pour House at the New Hope Winery
Cost: Free to attend 
It's Blueberry Month at Peddler's Village! Every day, restaurants and eateries will offer special blueberry-themed food and drinks along with live entertainment on the weekends. On Saturdays and Sundays, you can also enjoy made-to-order sandwiches and burgers at the Water Wheel Food Tent.
 When: Weekends in July
Where: Peddler's Village
Cost: Free
Shop, eat, socialize and experience live entertainment from the Conservatory's very own musicians! There is something for everyone at Community Market Day.
When: July 31, 8:00AM to 1:00PM
Where: The Conservatory – 4059 Skyron Dr, Doylestown, PA
Cost: Free to attend
From Carole King & Three Dog Night, to The Doobie Brothers & Led Zeppelin, to Studio 54 & CBGB – 70's Flashback invites you to step back in time, as they bring to life the soundtrack of a generation. Their high energy, show-stopping performance will have you singing along to every iconic lyric, dancing in the aisles, and re-living the promise of the grooviest music ever written.
When: July 30 and 31, 8:00PM
Where: 2501 Bath Rd., Bristol 
Cost: Ticket prices vary 
One of These Nights 
One of These Nights is a note for note tribute to the Eagles and the solo work of Don Henley, Glenn Frey and Joe Walsh. See them live this weekend at Parx Casino!
When: July 31, Doors open at 7:00PM
Where: Parx Casino
Cost: $30 
Join Blue Bar in hosting Mike Brill playing acoustic styles! Starting at 7PM, come on out and enjoy the night with great music and great drinks.
When: July 31, 7:00PM to 11:00PM
Where: Blue Bar Co.
Cost: Prices Vary
JINGO is the Ultimate Tribute to Santana. No fancy tricks, no gimmicks, just seven musicians recreating the music of Carlos Santana to perfection with note for note renditions quickly becoming the Ultimate Santana Tribute on the touring scene today. JINGO covers all the great hits of Santana, which has featured the talents of Carlos Santana, along with so many talented artists. 
When: July 31, 8:00PM
Where: Sellersville Theater
Cost: $25 to $39.5
C'est la mort this summer, under the protective canopy of the new event tent at Peddler's Village, enjoy the fresh evening air, seasonal beverages, and a fun-filled show that is designed to provide plenty of kicks! 
 When: Saturdays through August 28
Where: Peddler's Village
Cost: $65 for a table of two
Tour highlights include newly-discovered research about the Grundy family's domestic staff, details about our extensive interior restorations, and collection items never exhibited before. Required reservations can be made online through TicketLeap. 
When: Saturdays through November 
Where: Margaret R. Grundy Memorial Museum 
Cost: Free to attend, reservation required 
SUNDAY, August 1

Sand Castle Winery is partnering with the amazing DJ Brad Scott for a fun-filled sunset dance party for our LGBTQ+ family and friends. This will be a unique and beautiful afternoon - held outdoors on the vineyard terrace where you will be taken on a musical journey of killer beats and fantastic views. Cap off the night we a beautiful fireworks display!
When: August 1, 4:30PM to 8:30PM
Where: Sand Castle Winery
Cost: $25
This past year has been extremely hard on small local businesses. The Moss Mill market encompasses goods handmade by artisans, delicious food, beverages, clothing, live music and even more! Make sure to take the time to stop by and check out these amazing vendors!
When: August 1, 1:00PM to 5:00PM
Where: Moss Mill Brewing Company
Cost: Free to attend
Road Rally for The New Hope Auto Show
Spend a summer Sunday morning cruising the back roads of Bucks County answering some ridiculous questions that will lead you to a final destination for some food and beverages.
When: August 1, 10:00AM to 1:00PM
Where: New Hope-Solebury High School
Cost: $50.00 per participating vehicle
All aboard! On the Buckingham Valley Excursion, passengers will enjoy a 2-hour round-trip train ride through scenic Bucks County on the "New Hope Branch" route, originally the North-East Pennsylvania Railroad and later part of the Reading Railroad.
When: Now through September 25
Where: New Hope Railroad 
Cost: Prices vary
Shady Brook Farm offers many pick-your-own crops throughout the summer season. Summer crops include strawberries, blueberries, flowers, blackberries, raspberries, sunflowers & peaches. With plenty of fresh air and wide-open space, there is lots of room for guests to select and harvest their crops directly from the fields.
When: Summer weekends
Where: Shady Brook Farm
Cost: Prices vary
Measurement Rules is a family-friendly, interactive exhibit created by the Children's Museum of Pittsburgh. This exhibit explores the meaning of size, height, length, weight and volume through a variety of hands-on activities like giant tape measures, treadmill odometers, balance scales and more! Magnificent Measures! The Hausman–Hill Collection of Calculating Instruments, is an exhibit featuring rare examples of historical measuring instruments drawn from the private collection of Bucks County residents Kathryn Hausman and Jim Hill. Explore both exhibits this weekend! 
 When: Now through September 5
Where: Mercer Museum
Cost: Included in museum admission