Welcome in the month of May with an array of live shows, special spring events and endless family fun.
Check out our guide below for details on this weekend's must-see events around the County. Stay up-to-date on what's coming up next week with our Upcoming Events Calendar.
Friday, April 30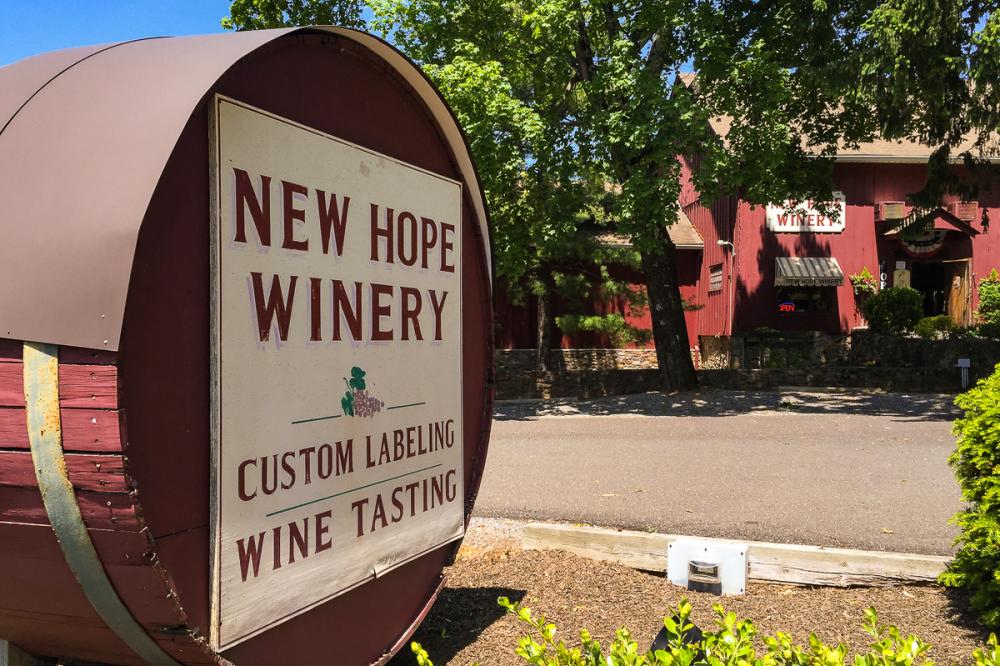 "If you are looking to be blown away by raw talent, then look no further than Griffin House." See him live at New Hope Winery!
When: April 30, 8:00 - 10:00 PM
Where: The Note @ New Hope Winery
Cost: $35
Kricket Comedy heads to Blue Bar on Friday, April 30th! Join for some laughs, drinks and food. Comedians featuring David James, Tony Viejo and Chris Aileo. This is a private & ticketed event. Tickets can be purchased NOW. Laughs begin at 8pm!
When: April 30, 8:00 PM
Where: Blue Bar
Cost: $25 per person
The Michener Art Museum is delighted to present this brand new exhibit. As the United States was confronted with the coronavirus pandemic, racial injustice, political protest, and a heated presidential election, 2020 will be long remembered as a year of upheaval and uncertainty.
When: Through July 11
Where: Michener Art Museum
Cost: Admission prices vary
This is a gallery wide show featuring 20 award-winning artists and will celebrate the beauty of the season in gardens, river banks and rolling hills as well as flowers. The exhibition will showcase painting in oil, pastel and watercolor.
When: Through June 6
Where: Patricia Hutton Galleries
Cost: Free
Brand new exhibit! Through the Lens explores nearly 70 years of artistic experimentations with photographic processes and subject matter by artists in the Delaware Valley region. With work ranging from carefully hand-painted, bucolic landscapes to decisive snapshots taken on the street, Through the Lens highlights distinctive work in the Michener's photography collection, including many that have never before been on view.
When: Through August 15
Where: Michener Art Museum
Cost: Free with museum admission
New Hope Arts showcases the diversity, expertise and wide-ranging interests of its professional artist membership in the Members' Spring Salon. This exciting and inclusive exhibition of contemporary art in the region includes open media two- and three- dimensional work. View online or in-gallery.
When: Through May 9
Where: New Hope Arts Center
Cost: Free to Attend
Saturday, May 1
Boat Concert on the Delaware 
Bucks County native, Andrew Polec, who starred in the national tour of the musical "Bat Out of Hell" and whose parents still reside in Doylestown, will christen the Playhouse's new Boat Concerts. He will sing a free 45-minute set that patrons can view, socially distanced, on the river promenade and lawn.
When: May 1, 12:00 PM
Where: Outside of Bucks County Playhouse 
Cost: Free to attend 
The African American Museum of Bucks County, (AAMBC), is pleased to bring its exhibit, "Building on the Dream: From Africa to Bucks County" to The Parry Mansion Museum.  See the museum's collection of artifacts from Africa and learn about the culture, contributions of African Americans in Bucks County and beyond. The museum not only recognizes well known historical figures but seeks to bring to light untold stories and hidden figures in Bucks County today.
When: Begins May 1
Where: Parry Mansion Museum
Cost: $5/person, children are free
Visit downtown Quakertown's shops and eateries for sales and specials during this first Saturday of the month!
When: May 1
Where: Quakertown, PA 18951
Cost: Free to attend
Jim Brickman's distinctive piano style and captivating live performances have revolutionized the popularity of instrumental music, making him a driving force behind modern American music. This weekend only at Sellersville Theater! 
When: May 1 & 2, 3:00 PM to 5:00 PM or 8:00 PM to 11:00 PM
Where: Sellersville Theater
Cost: $50; $75
Get out your fancy hats and join us on Derby Day! Enjoy live music, drink specials (including Crossing's take on the Mint Julep) and 10% off your purchase of 4 bottles or more. No cover charge. 
When: May 1, 12:00 PM to 6:00 PM
Where: Crossing Vineyards and Winery
Cost: Free to attend
Enjoy acoustic music from local performers. Check the website for complete details: performances and schedule subject to changes. No cover charge.
When: May 1, 2:00 PM to 6:00 PM
Where: Crossing Vineyards and Winery
Cost: Free to attend
The SLNC Earthship will be open to the public today! Stop by to visit and learn about these interesting, sustainable structures! Register by visiting www.SilverLakeNatureCenter.org.
When: Apr 24, May 22, Jun 12, 1:00 PM to 2:30 PM
Where: Silver Lake Nature Center
Cost: Free
The Silver Lake Nature Center inspires connections with Nature for people of all ages, interests, and abilities through education, recreation, preservation, research, and advocacy. Grab the family for a fun morning on the trails!
When: Saturdays through May 29
Where: Silver Lake Nature Center
Cost: Free
Dress to impress in your Derby Best! The best hat wins a $100 gift card to Judd's and Jackson's at Spring Mill Restaurant. Order from our special Kentucky-themed menu and get $5 mint juleps.
When: May 1, 6:00 - 9:00 PM
Where: Spring Mill Country Club 
Cost: Free to attend
Sunday, May 2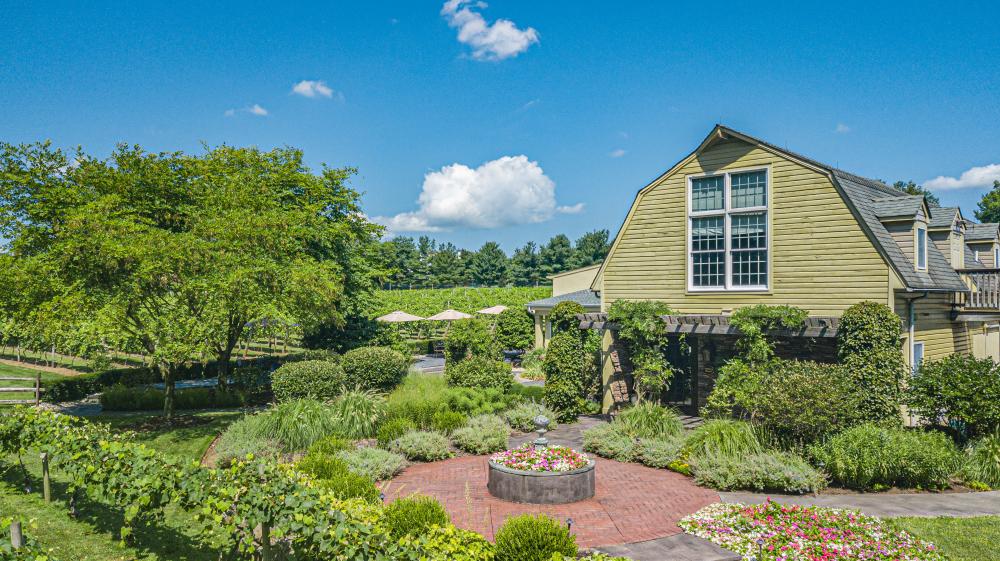 Yoga and Mimosas. Come for the Yoga, Namaste for the Wine. Relax and find your inner calm with a 45-minute yoga session overlooking the vineyard, followed by a continental breakfast plate & mimosa. Top off the experience with a wine tasting led by one of Crossing's knowledgeable presenters. Includes a logo glass to keep!
When: May 2, 9:30 AM to 12:00 PM
Where: Crossing Vineyards and Winery
Cost: $50
Get ready for an action-packed day with your favorite PJ Masks heroes - Catboy, Owlette, and Gekko! Don't miss the opportunity to meet everyone's favorite heroes as they pose for physically distanced photos.
When: May 1 - May 2, 10:00 AM to 5:00 PM
Where: Sesame Place® Philadelphia
Cost: Admission prices vary
Swearingen and Kelli will pay homage to one of the most iconic duos in music history when they bring their show, "The Music of Simon and Garfunkel" back to Bucks County Playhouse for three performances. Their return engagement is part of Bucks County Playhouse's Spring Music Series, which heralds the return of live music to iconic stage in the months of April and May.  The duo's show was last presented at the Playhouse in 2019 to sold out crowds. 
When: May 1 - May 2
Where: Bucks County Playhouse
Cost: Admission prices vary
Mimosas with Mom in Peddlers Village
Celebrate Mom with Build-Your-Own Mimosa Packages (Seating is first come first served) at Chaddsford Winery in Lahaska. Cheers!
When: May 1-2 & May 8-9 
Where: Chaddsford Winery 
Cost: Free to attend, package prices vary 
Join the Bucks County Designer House & Gardens association in 2021 for their 46th annual event where they will be restoring Mearns Mill Manor, a wonderful 1870s mansion in Doylestown, to its former grace and splendor.  As usual, in addition to the fabulous interior and landscape design areas, the organization plans to have a café and wonderful boutiques there too. 
When: Through May 30, 12:00 PM to 4:00 PM
Where: 2613 Hilltown Pike, Perkasie, PA 18944
Cost: Admission prices vary
Take our expertly guided walking tour to see the places and hear the tales that make New Hope such a fascinating place. The tour is approximately one mile long and lasts about one hour.
When: May 2, 2:00 PM to 3:00 PM
Where: New Hope Historical Society
Cost: Adults $5, Children Free
Tours are on weekends beginning May 1st, 11am, every hour, last tour at 2pm. For an authentic New Hope experience, the Parry Mansion is a must-see. Tour guides are trained to offer historical information along with the "stories" that have been passed through generations. Come and share in this rich history.
When: May 2, 11:00 AM to 12:00 PM
Where: New Hope Historical Society
Cost: Adults $5, Children Free
Sunday Sessions - LIVE Music with Barefoot Duo 
Join us for this week's Sunday Sessions - Live Music at the Brewery, featuring Barefoot Duo. No tickets required! Just come ready for a good time. We have 19 beers on tap, flights, wine from our friends at Pennswood, and more! We will also be joined by Roll'm Up Truck for the afternoon.
When: May 2, 1:00 PM to 4:00 PM
Where: Free Will Brewing Company 
Cost: Free to attend