With the end of October comes the last hoorah for spooky celebrations, but it also means new fall festivals and holiday festivities are on the horizon! 
If you still have some Halloween spirit left over, check out the horror-filled attractions at The Valley of Fear or take a family-friendly walk down the Delaware Canal for the 9th Annual Canal-O-Ween: Jack-O-Lantern Stroll. Bristol Riverside Theatre's comedic drama Quartet premieres this week. Make sure you don't miss out on the delicious apple treats during the 44th Annual Apple Festival in Peddler's Village!
Take advantage of the fall season and check out our guide below for details on this weekend's must-see events around the County. Stay up-to-date on what's coming up next week with our Upcoming Events calendar.
Friday, November 3
Beer Tasting: Stone Brewing
Join Washington House Restaurant to taste award winning brews from Stone Brewing for their monthly First Friday Beer Tasting.
When: November 3, 5 p.m.
Where: Washington House Restaurant
Cost: $5
9th Annual Canal-O-Ween: The Jack-O-Lantern Stroll
Stroll the Delaware Canal after twilight settles in alongside hundreds of carved Jack-O-Lanterns flickering with candlelight during the 9th Annual Canal-O-Ween to celebrate the end of the Halloween season in spooky fashion.
When: November 3 – 4, 6 p.m.
Where: The Delaware Canal Towpath leading north from Afton Avenue Bridge to the end of the paved road (North Edgewater Avenue), Yardley, PA 19067
Cost: Free to attend  
Quartet at the Bristol Riverside Theatre
Follow Cecily, Reggie, Wilf and retired opera great Jean Horton throughout their funny and poignant night during Quartet, a play that is a sweet ode to the art of growing old gracefully.
When: November 3, 8 p.m.; November 4, 2 p.m. and 8 p.m.; November 5, 3p.m.
Where: Bristol Riverside Theatre
Cost: Prices vary
The Valley of Fear
Explore the deepest, darkest woods in Bucks County all October-long! The Valley of Fear brings with it new spooks and scares, along with four attractions including the Original Haunted Hayride, Zombie Escape Haunted Maze and the Underworld Haunted Forest Walk. See if you have what it takes for the zombie apocalypse by taking on their interactive 'Operation Z' Zombie Paintball Hunt attraction.
When: November 3 - 4, 6:45 – 9:30 p.m.
Where: Phoenix Sports Club
Cost: Pay as you go – Check online for pricing
Saturday, November 4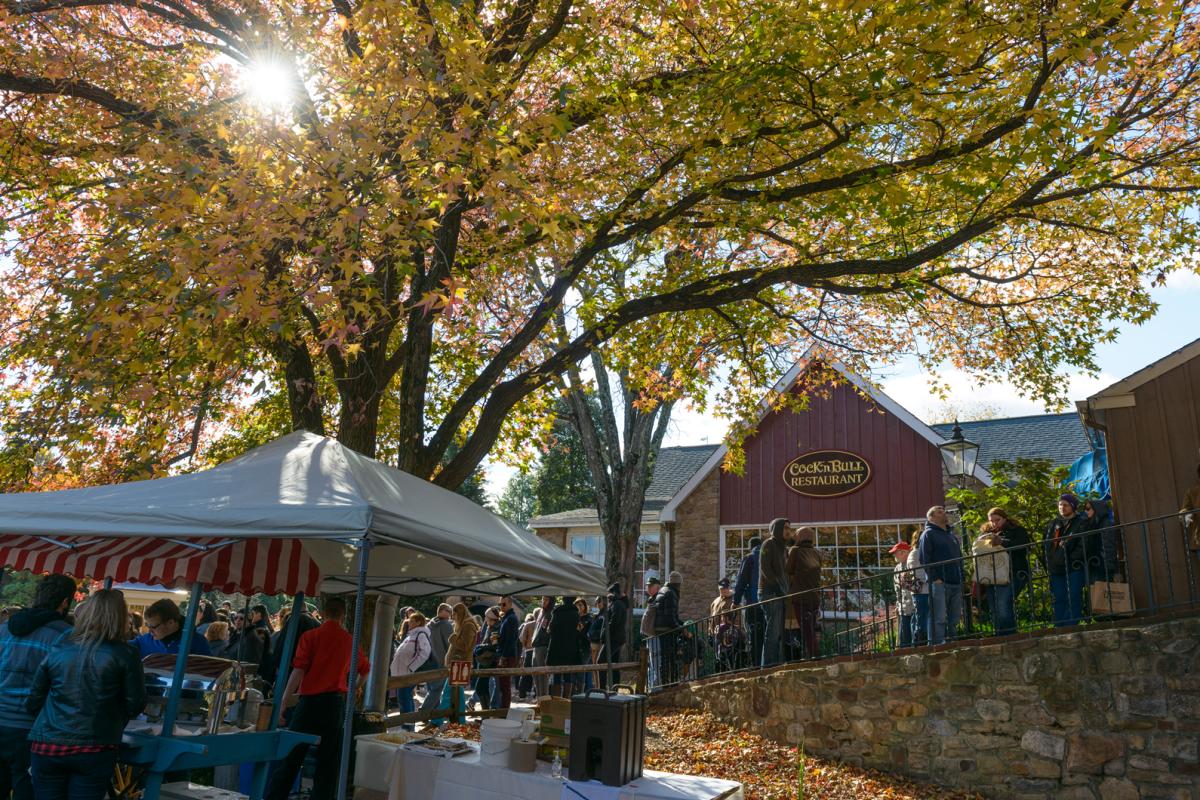 44th Annual Apple Festival
Celebrate apple season in Bucks County with a weekend of family fun at the Peddler's Village 44th Annual Apple Festival. Find delicious apple-based treats like freshly baked apple pies, Solebury apple cider and apple butter while enjoying live music entertainment, activities for kids and an apple pie eating contest!
When: November 4 – 5, 10 a.m. – 6 p.m.
Where: Peddler's Village
Cost: Free to attend
Behind the Scenes Tours at Fonthill Castle
Take advantage of your last chance to explore some of Fonthill Castle's hidden gems not available during the typical daytime tours, including the kitchen and the "crypt", during this exclusive tour. Don't forget a flashlight!
When: November 4, 6:30 – 9 p.m.
Where: Fonthill Castle
Cost: $18
Live Music at the Vineyard!
Visit Crossing Vineyards and enjoy a relaxing "Crossing Cocktail," refreshing Yards beer or delicious Bucks County wine while listening to live acoustic music by local artists.
When: November 4 – 5, 1 – 5 p.m.
Where: Crossing Vineyards and Winery
Cost: Pay as you go
Green River Show at the New Hope Winery
Rick Horvath's #1 nationally touring Creedence Clearwater Revival/John Fogerty Tribute Show is performing at New Hope Winery. Creedence Clearwater Revival was an American rock band of the late 1960s and early 1970s. Their style encompassed roots rock and swamp rock genres.
When: November 4, 7 p.m.
Where: New Hope Winery
Cost: $30
Follow a lantern-led walk through picturesque streets to catch a sighting of the phantom hitchhiker or learn about the historic inn on Ghost Tours of New Hope. Tours meet at Main and Ferry Streets in New Hope.
When: November 4, 8 pm
Where: Main Street & Ferry Street in New Hope
Cost: $10
Sunday, November 5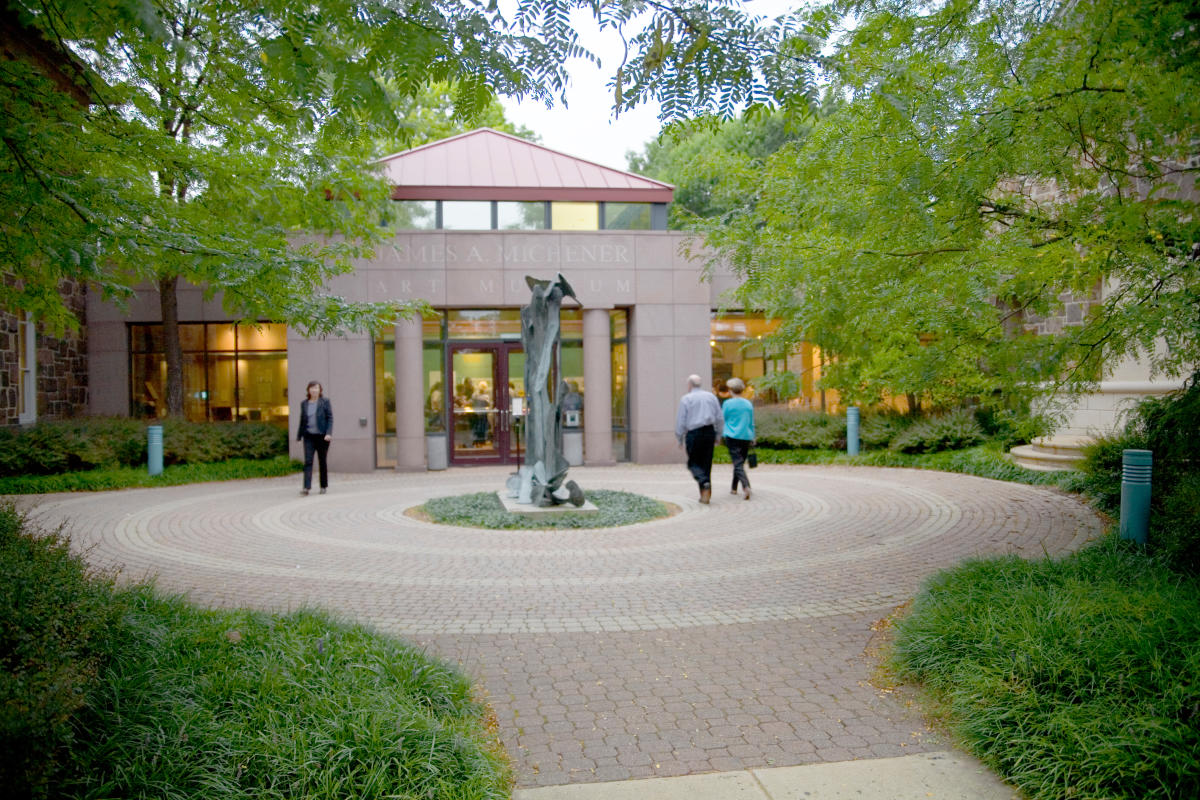 Sunday Afternoon Music at the Michener
The world-renowned Academy of Vocal Arts (AVA) is holding a concert at the James A. Michener Art Museum filled with opera, operetta and classic Broadway performances.
When: November 5, 2:30 – 4 p.m.
Where: James A. Michener Art Museum
Cost: $25/non-member, $20/member, $10 student (w valid ID)
Bridal Open House at Sand Castle Winery
Sand Castle Winery's Fall Bridal Open House invites you to plan your wedding in one afternoon! Meet local vendors, taste delicious food samples from premiere caterers and enjoy complimentary warm Alpine Spice wine while viewing a variety of rental options in the garden pavilion. RSVP in advance!
When: November 5, 1 – 4 p.m.
Where: Sand Castle Winery
Cost: $5