It's that time of year again – the holidays are over, school is back in session, and here in Bucks County we're finally getting snow… plus some seriously low temperatures. But the cold shouldn't be a reason to stay inside for the next few months! There are so many great parks to explore in our area, and visiting them in the winter is a completely different experience than any other season.
Read on for some tips on spending a chilly day outside in the park, plus a rundown of all the State and County Parks in Bucks County!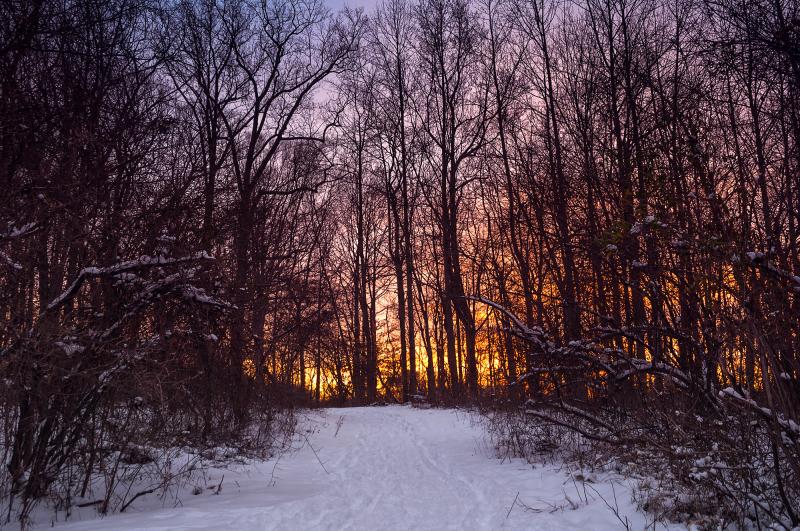 Photography credit: Justin DeRosa
 
1. Layer Up
As my friend Jade Greene is fond of saying, "There's no bad weather, only bad clothes." For her fabulous outdoor winter Tinkergarten classes, that often means dressing in several layers to combat the cold. Try pulling on materials that will retain heat and block the wind, with an inner layer that wicks away moisture. Don't forget a hat and mittens!
2. Get Moving
The longer you stand still, the colder you'll get. Though cold at the start, once you get going down a trail, I think you'll be surprised how quickly you warm up. And if hiking isn't appealing, consider working in a new form of seasonal transportation: snowshoes, skis, skates and sleds are all great to try out in the park this winter.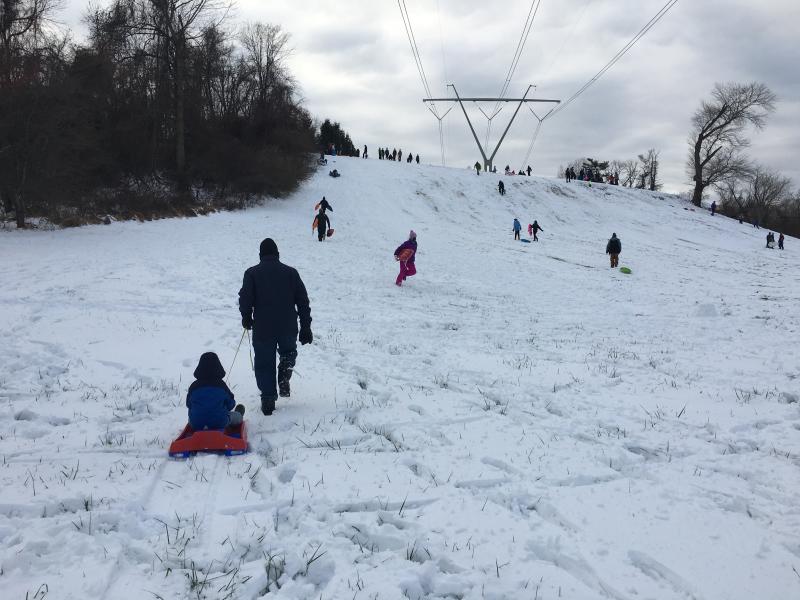 3. Warm Drinks
If you're planning on a longer winter walk, I recommend stopping for coffee, tea, or a beer on the Bucks County Ale Trail after to warm you up. When bringing along younger hikers, I'm not above pouring hot chocolate as bribes – I mean, hiking incentives.
4. Seek Sun
Before heading out, remember to check when the sun sets. (Full disclosure, I have a terrible track record here – all too often leaving for a hike in the late afternoon and then finding my car in the parking lot by my phone's flashlight.) Between December and March, it's usually between 4-5 p.m. In the winter, it's extra important to make sure you have enough sun left in the day for your activity. It'll keep you warmer, your path less icy, and ensure you have plenty of time to leave the park before staff lock the gate at sunset.
5. Set a Goal
One of my favorite winter-in-the-park memories was from a freezing day last year. My friend and I were going nuts inside and decided to meet at Churchville Nature Center to taste test two cakes we'd baked that morning. It was snowy, super cold, and definitely empty at the picnic area, but we had a great time and snuck in a hike afterwards! While I'm all for throwing on my boots and wandering down the trail, sometimes a specific goal helps get me outside. Some days I'll try to look for certain textures in the landscape – fuzzy, frozen wildflowers, or strange patterns in the ice. For my son, he's always on the lookout for birds, animal tracks, and a particularly good walking stick. For you, that goal might be meeting a friend, picking a park, and finding five things you've never seen before. Who knows?
Whatever your plan, I hope you have a fantastic time outside this winter – enjoy!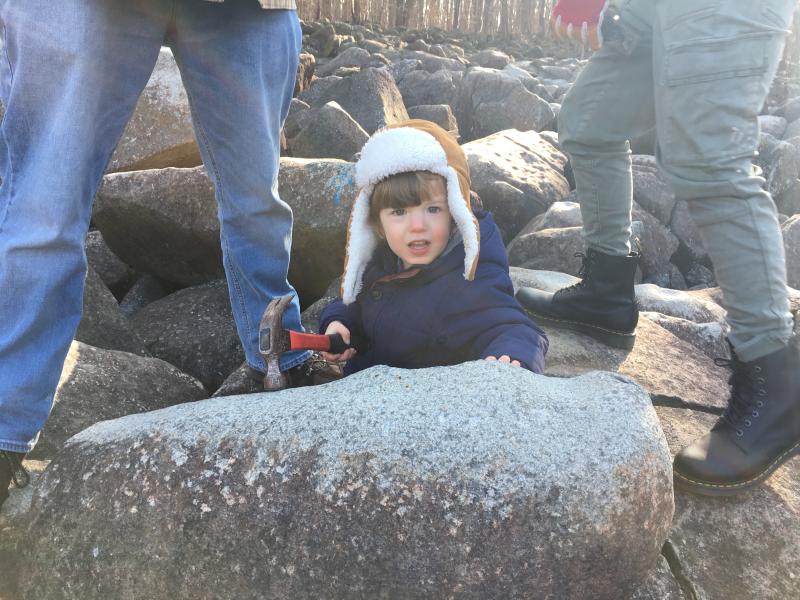 Core Creek Park (park map here)
901 Bridgetown Pike, Langhorne, PA 19047
Trails
Picnic Areas
Playgrounds
Lake Towhee Park (park map here)
800 Old Bethlehem Rd, Quakertown, PA 18951
Trails
Playground
Picnic Areas
Fishing
Camping
Peace Valley Park (park map here)
230 Creek Rd, Doylestown, PA 18901
Paved Bikeways and Walkways
Fishing
Hiking
Picnicking
Playgrounds
Playwicki Park (park map here)
W Maple Ave, Langhorne, PA 19047
Fishing
Hiking
Picnicking
Playgrounds
Ringing Rocks Park (park map here)
Ringing Rocks Rd, Upper Black Eddy, PA 18972
Geological Formation
Hiking
Nature Areas
Picnicking
Silver Lake Park (park map here)
1306 Bath Rd, Bristol, PA 19007
Fishing
Hiking
Picnicking
Playgrounds
Tinicum Park (park map here)
963 River Rd, Upper Black Eddy, PA 18972
Ball Fields
Camping
Fishing
Hiking
Historic Features
Picnicking
Playground
Tohickon Valley Park (park map here)
127 Cafferty Rd, Pipersville, PA 18947
Fishing
Hiking
Picnicking
Playground
Tent/Cabin Camping
Churchville Nature Center (park map here)
501 Churchville Ln, Churchville, PA 18966
Hiking
Natural Playground
Picnic Grove
PA State Parks in Bucks County:
Delaware Canal State Park (park map here)
Note: This park is a trail that's nearly 60 miles long, so features vary depending on which section you visit.
Tyler State Park (park map here)
101 Swamp Rd, Newtown, PA 18940
Plenty of winter programming
Fishing
Hiking
Picnicking
Playground
Disc Golf & Other Fields
Nockamixon State Park (park map here)
1542 Mountain View Dr, Quakertown, PA 18951
Hiking
Ice Skating & Ice Fishing (weather dependent)
Fishing
Picnicking
Playground
Ralph Stover State Park (park map here)
6011 State Park Rd, Pipersville, PA 18947
Climbing Area
Hiking
Fishing
Picnicking
Playground
Neshaminy State Park (park map here)
3401 State Rd., Bensalem, PA 19020
Hiking
Fishing
Picnicking
Playground
Washington Crossing Historic Park (park map here)
1112 River Rd, Washington Crossing, PA 18977
Historic Sites
Hiking
Picnicking