PERFECT PIZZA PLACES
Who doesn't like a warm, cheesy slice? Tempt your taste buds with the zesty flavors and personalities these area spots have been flipping, molding and topping on their pizza dough.
• Munch on traditional pizza options near a Peddler's Village hotspot, Pizzanini Café and Grill. You can't miss out on the new twist on pizza - The Pizzanini! Pizzanini Café and Grill offers a one-of-a-kind specialty that combines your favorite Panini sandwiches with pizza crusts!

• Spicy Shrimp Tortilla Pizza is the Brick Tavern Inn's very own pizza with a twist. Your taste buds are in for a flavorful ride with a combo of mushrooms, Monterey Jack cheese and shrimp tossed in Srirachi Chile sauce all packed on top of a crisp tortilla.

• Add a little green to your pizza with the Florentine Slice. Angelo's Restaurant serves up a white pie sprinkled with mozzarella, spinach, black olives and garlic for a bite full of tasty goodness. Don't forget to bring the kids so they can enjoy a child-size personal pizza!

• Crispy crusts are the hallmark of the stone-fired thin crust pizzas at the Buttonwood Grill at Peddler's Village. Don't settle for standard pepperoni when you can try the Salt of the Earth, topped with roasted golden beets, goat cheese, pears, crispy chick peas and pomegranate molasses.

• With two locations in Bucks County, it's easy to find a great Pete-zza at Chickie's and Pete's. America's favorite sports bar in Warrington and PARX Casino offers many pizza options, but their signature is Lisa's Blonde Lobster Pie, a white pizza topped with fresh lobster meat.

• Craving Chicago Style Deep Dish Pizza? Look no further than Uno in Doylestown or Neshaminy! Try the Prima Pepperoni or create your own! They even have flatbread choices like Roasted Eggplant, Spinach & Feta if you're not a deep dish lover. 

• Wood-fired flavor is infused into every pizza at the Green Parrot in Newtown. Made in their one-of-a-kind, 100% wood-fueled oven, Green Parrot's specialty is their Black & Blue, topped with blackened chicken, bleu cheese, cheddar cheese, crisp bacon and caramelized onion.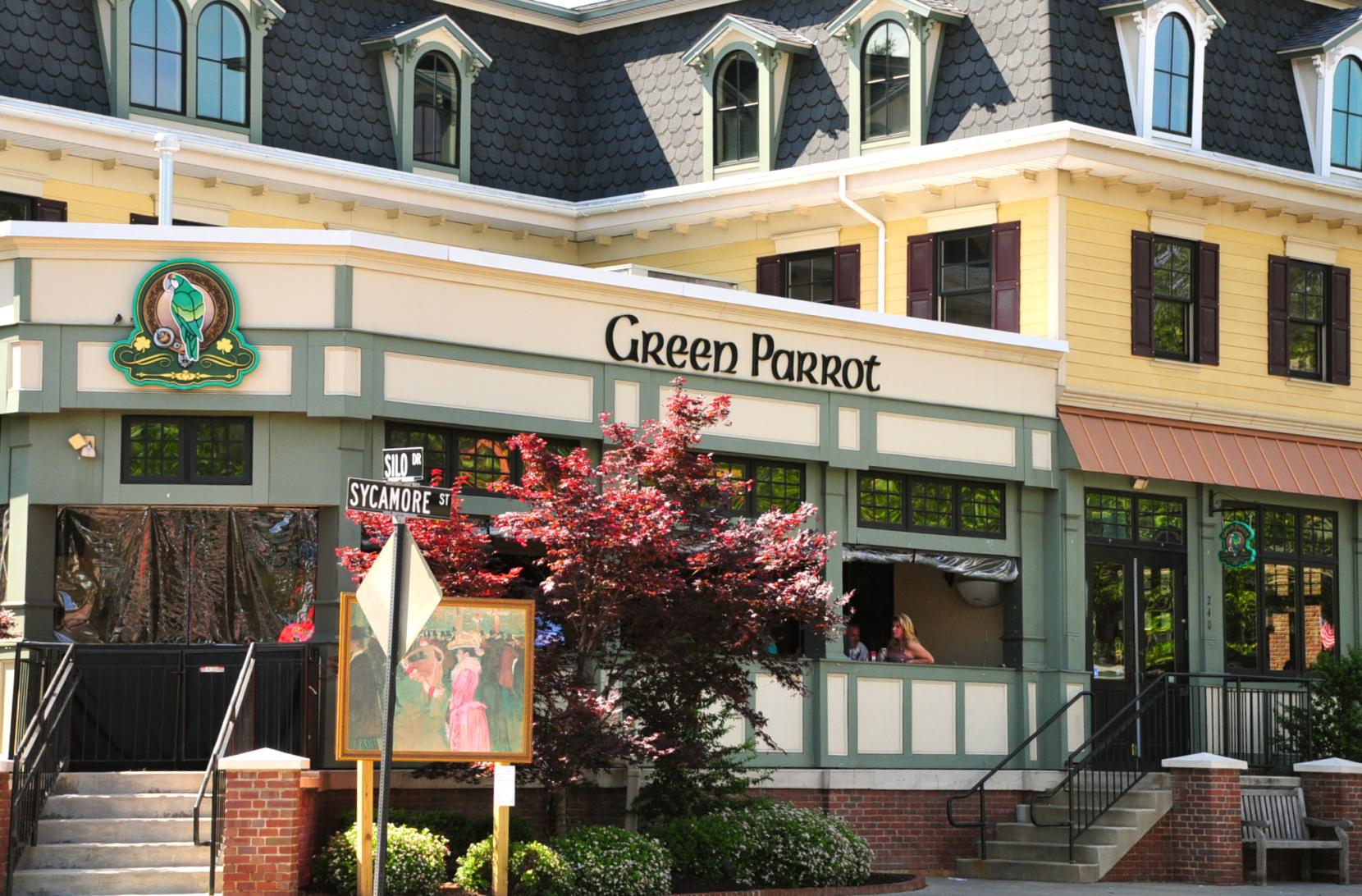 • Maggio's in Southampton is famous for its pizza and pasta specials. Indulge on some of their specialty pizzas like the classic Margherita Pizza or the Primavera Roasta for veggie-lovers!