Free Things to Do
Groups don't need to break the bank to have a great time in Bucks County! Take advantage of these fun and free activities.
• Start your group tour at the Bucks County Visitor Center in Bensalem to view the Creative Bucks County exhibit, a tribute to local artists, writers and thinkers. Wander the theater and view paintings from local artists in the Visitor Center's rotating art exhibit.

• Get outdoors! Reconnect with nature at Bucks County's more than 7,500 acres of across 16 county and state parks.

• Attend one of the many spring, summer and fall festivals at Peddler's Village including Strawberry Festival, Apple Festival and the village's newest, Blueberries and Bluegrass.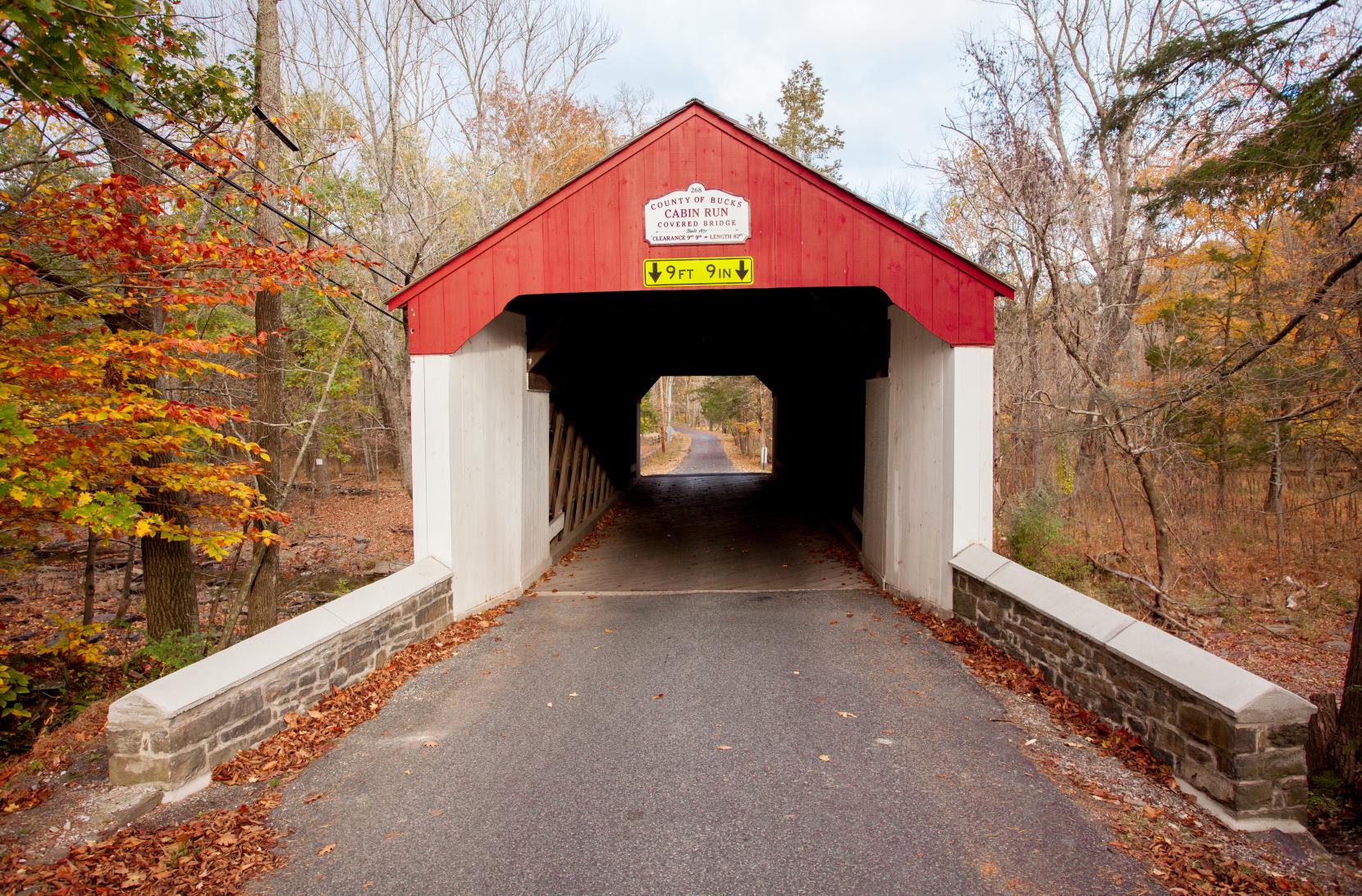 Front of Cabin Run Covered Bridge
• Explore the back roads of Bucks County with a Covered Bridge Driving Tour, or take a scenic drive along River Road, a stunning country road in Upper Bucks County with breathtaking views all year long.
• Make a pilgrimage to one of Bucks County's stunning religious shrines for personal reflection, like the Bryn Athyn Cathedral. 
• Window shop along the main streets in Doylestown, New Hope, Newtown and Quakertown.