top field trips in bucks county
With all of the virtual learning going on, teachers, parents and school groups could use an excuse to get out and about (safely, of course!) in beautiful Bucks County. Check out the below "subjects" to fit under students' schedules this year…
📜 HISTORY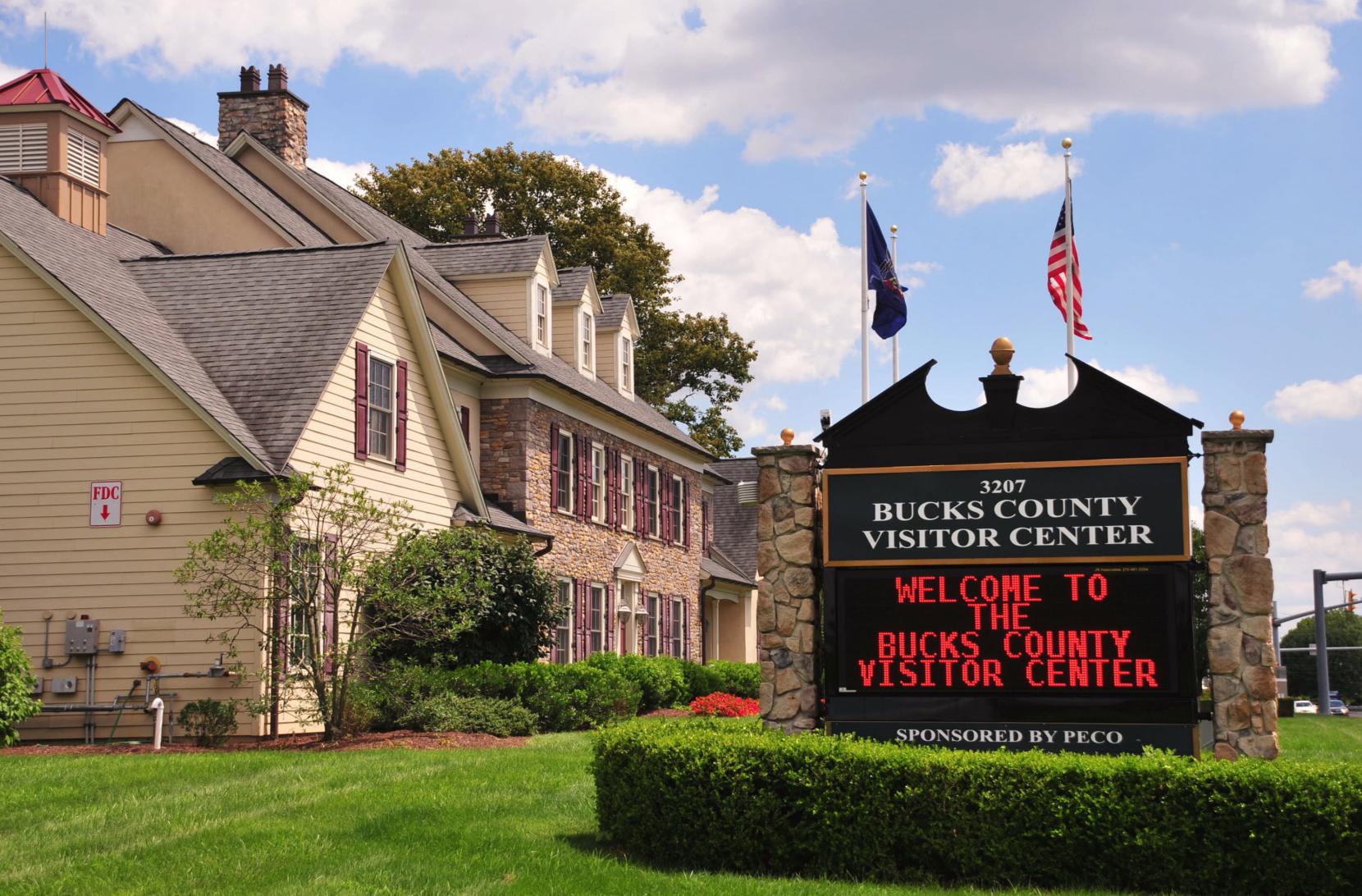 Bucks County Visitor Center
The Visitor Center houses the interactive Creative Bucks County exhibit, a multimedia display from the Michener Art Museum that brings to life the work of 13 of Bucks County's famous artists, authors, playwrights, photographers, lyricists and composers. Browse the exhibition's interactive components to learn more about these famous figures and how they helped shape the modern world. Visitor Center staff are here to help!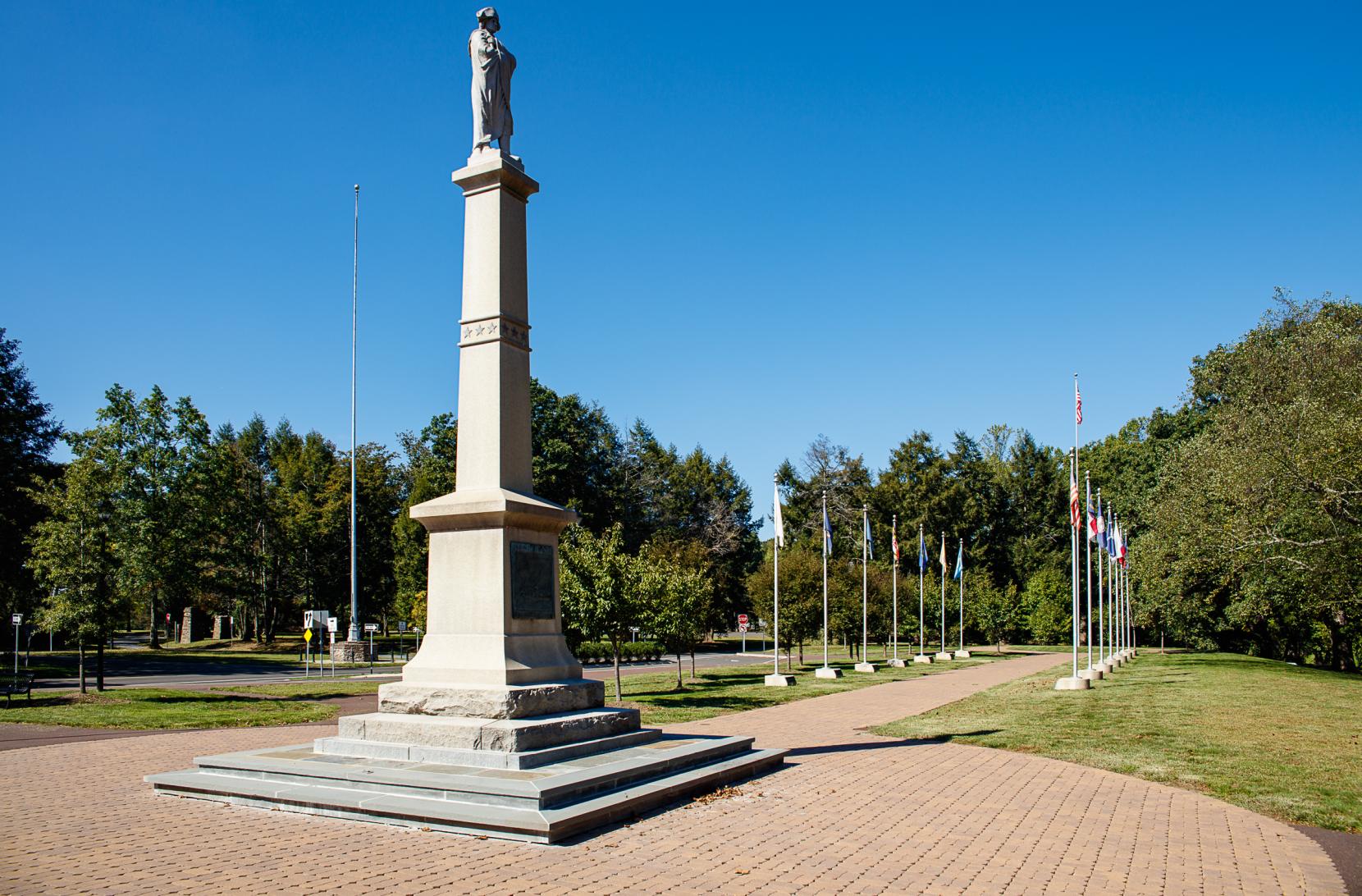 Washington Crossing Park Monument
Bring the history lesson to this historical park. Learn about George Washington's famous midnight crossing of the Delaware while experiencing everyday life during the Revolution for those who stayed at home. With many fun activities that the kids can try out themselves this is an opportune location for joy and learning.
🧬 SCIENCE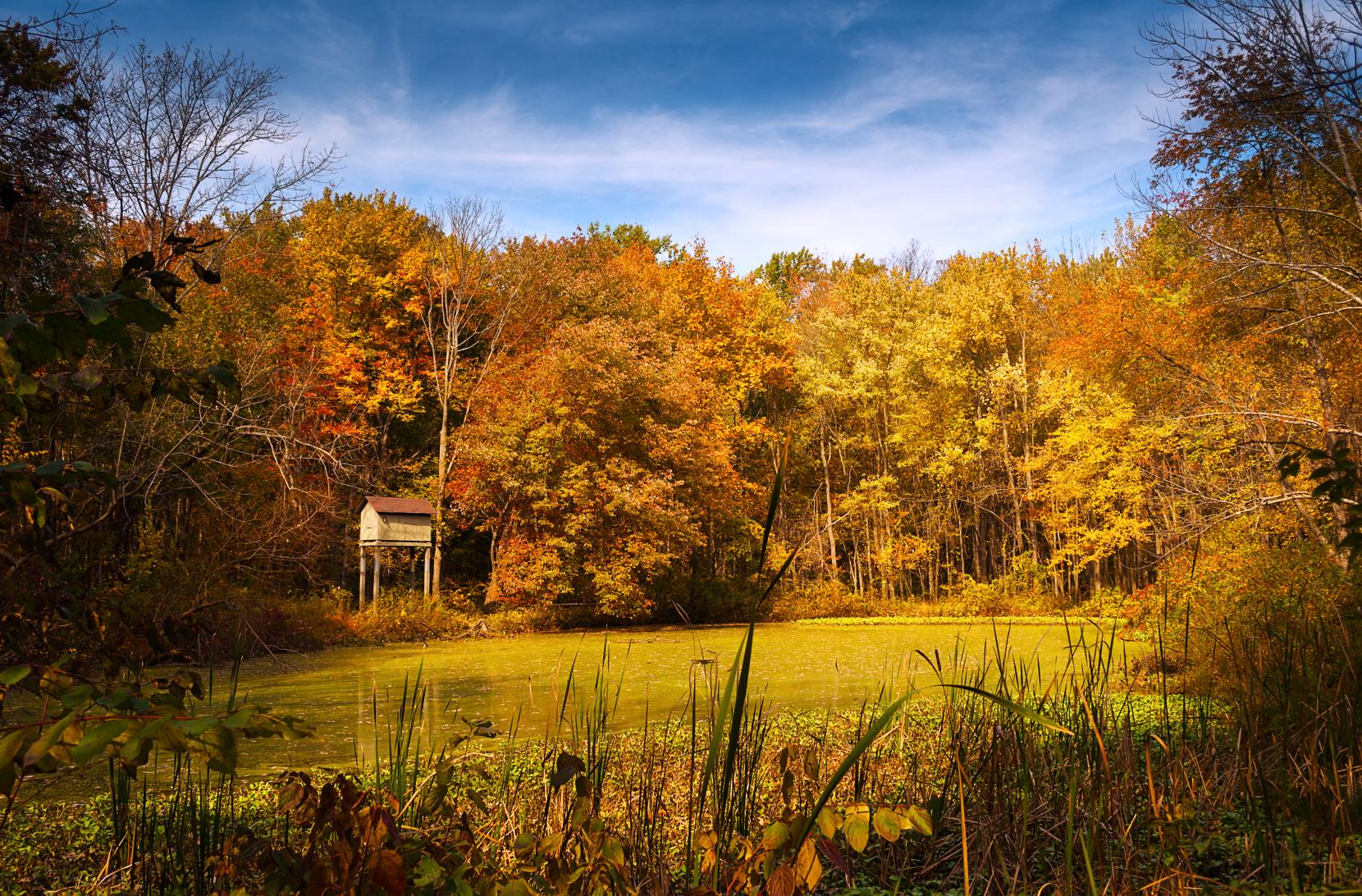 Churchville Nature Center
Venture through the contrasting environments of meadow, marsh, woodland, pond and lake while learning about wildlife and our environment. Churchville Nature Center offers a variety of hands-on and exploratory activities at both a half-day and full-day program time slot.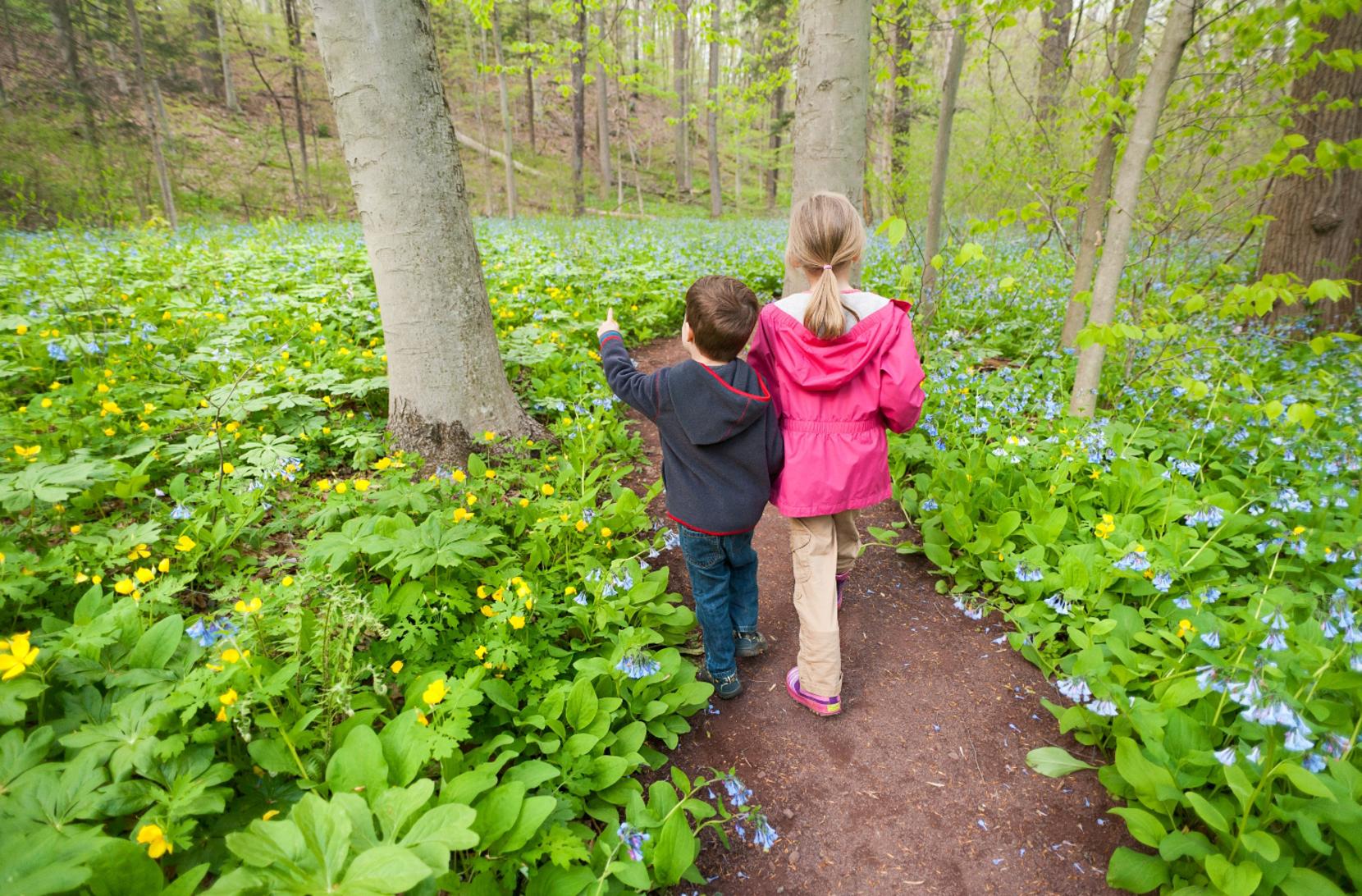 Kids at Bowman's Hill Wildflower Preserve
Learn about the many native wildflowers and plants unique to Bucks County. The preserve offers 134 acres of learning opportunities for students. One-hour guided group tours are available with customizable topics. In the fall, learn about Tree Ecology, Fall Seeds, Birds and Nature's Recyclers.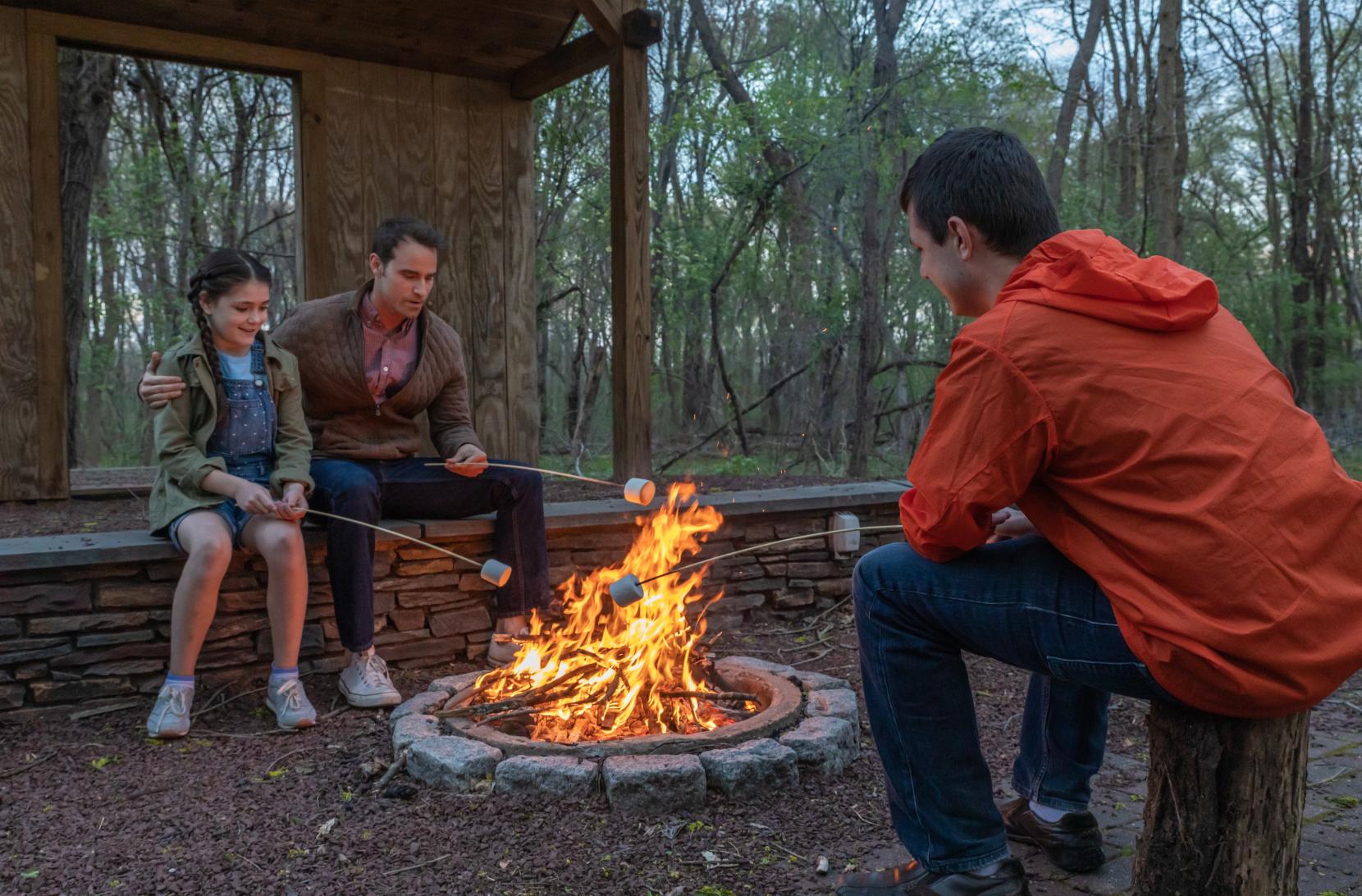 Silver Lake Nature Center
Stop by for Saturday Morning Bird Walks offered September through November at 7:30 a.m., a free guided trail walk, a free Earthship Tour and save the date for October 10 – free Family Fishing Day!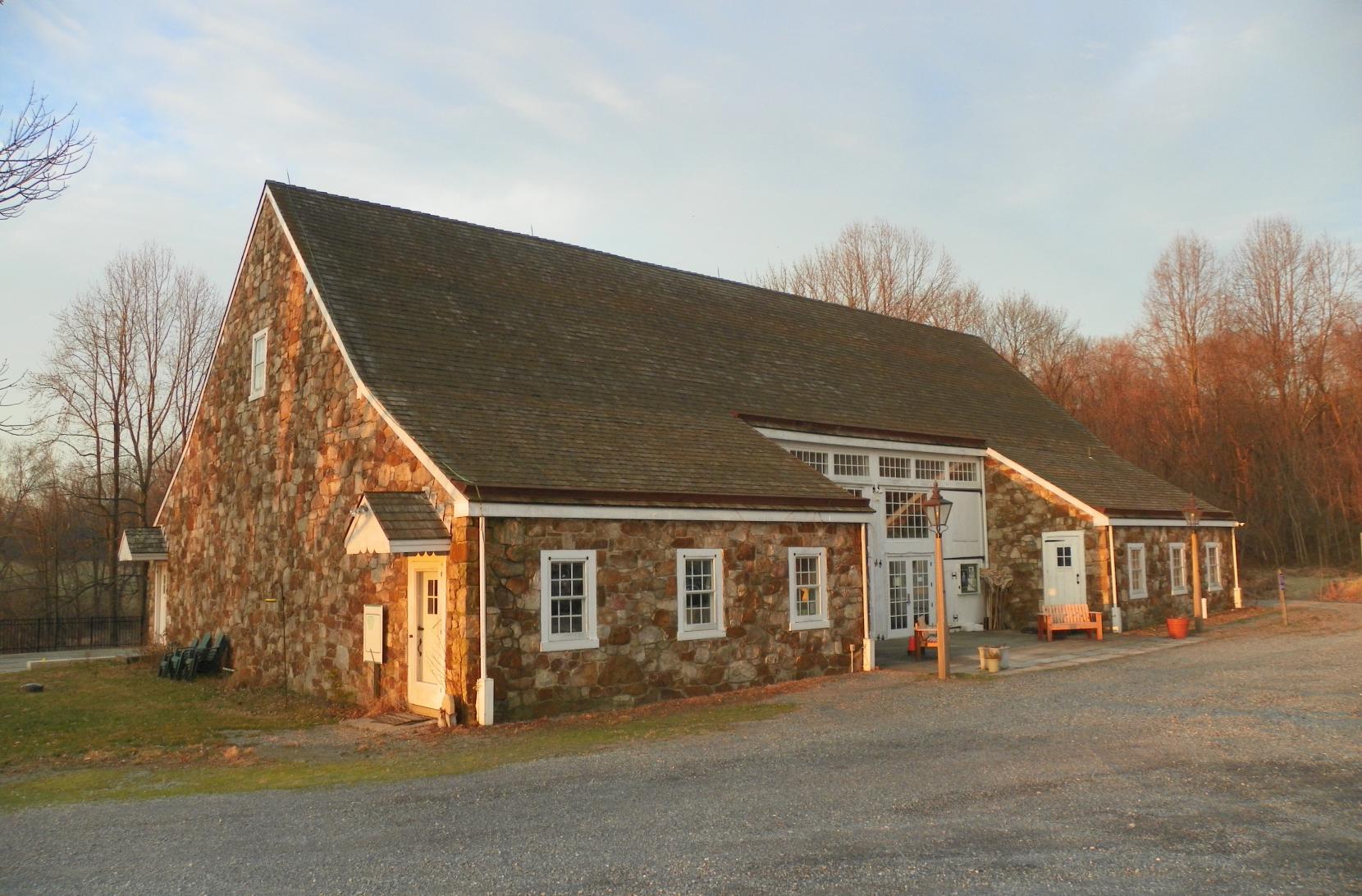 Explore the fields of ecology and environmental studies as well as STEM subjects with the Bucks County Audubon Society. Based on educational level, differing classes are offered daily, including Nature Senses (pre-k through second grade), Insects & Habitats (any grade), Predator Prey (third grade and up) and Archaeology (fifth grade and up)
👟 PHYS. ED.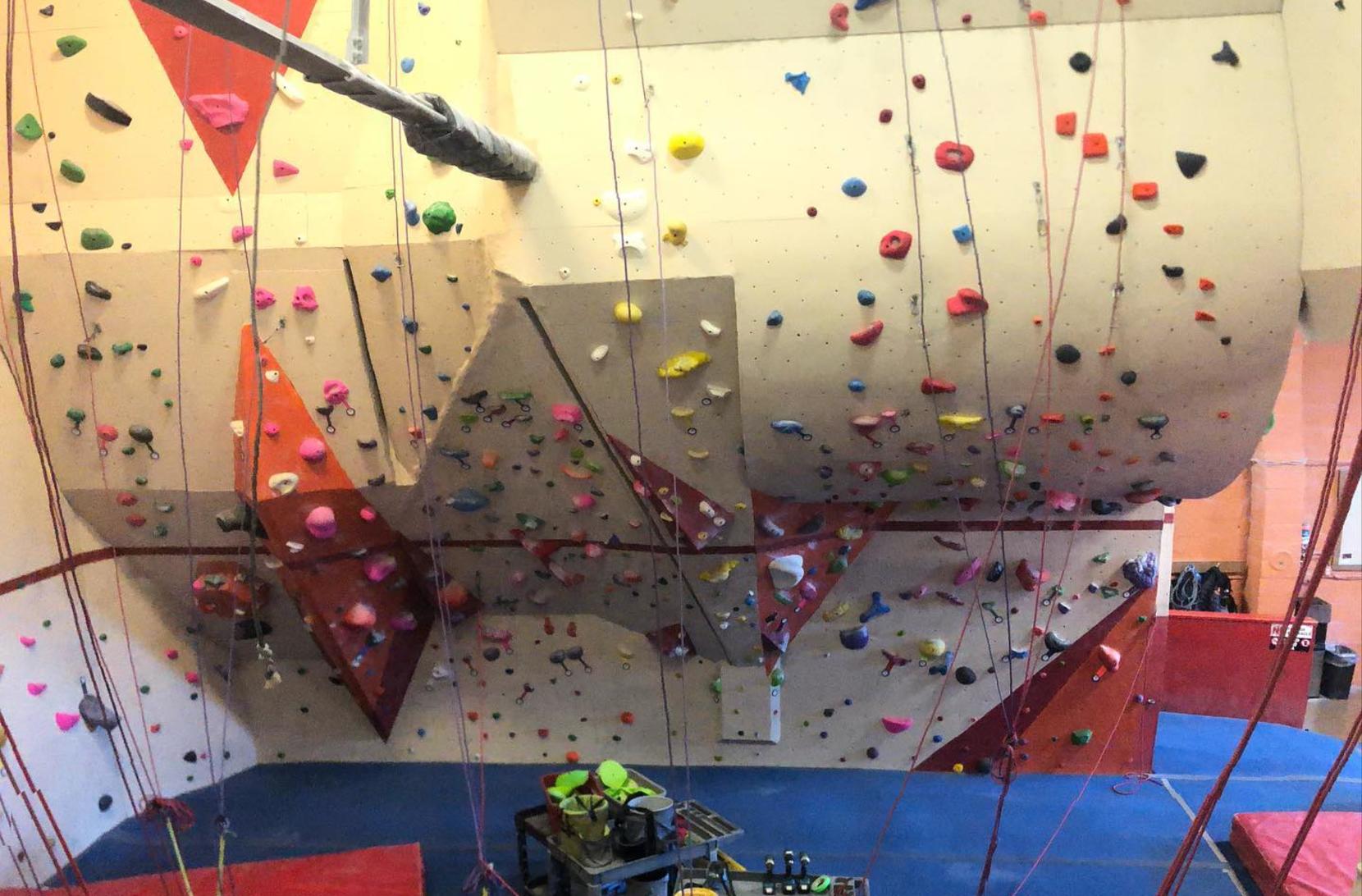 The rock gym is open for public climbing, but reservations are strictly required. Sign up for a Youth Class, or better yet, join the Youth Climbing Club. Outdoor services are also available if you'd like to hire a guide for climbing in the area locally.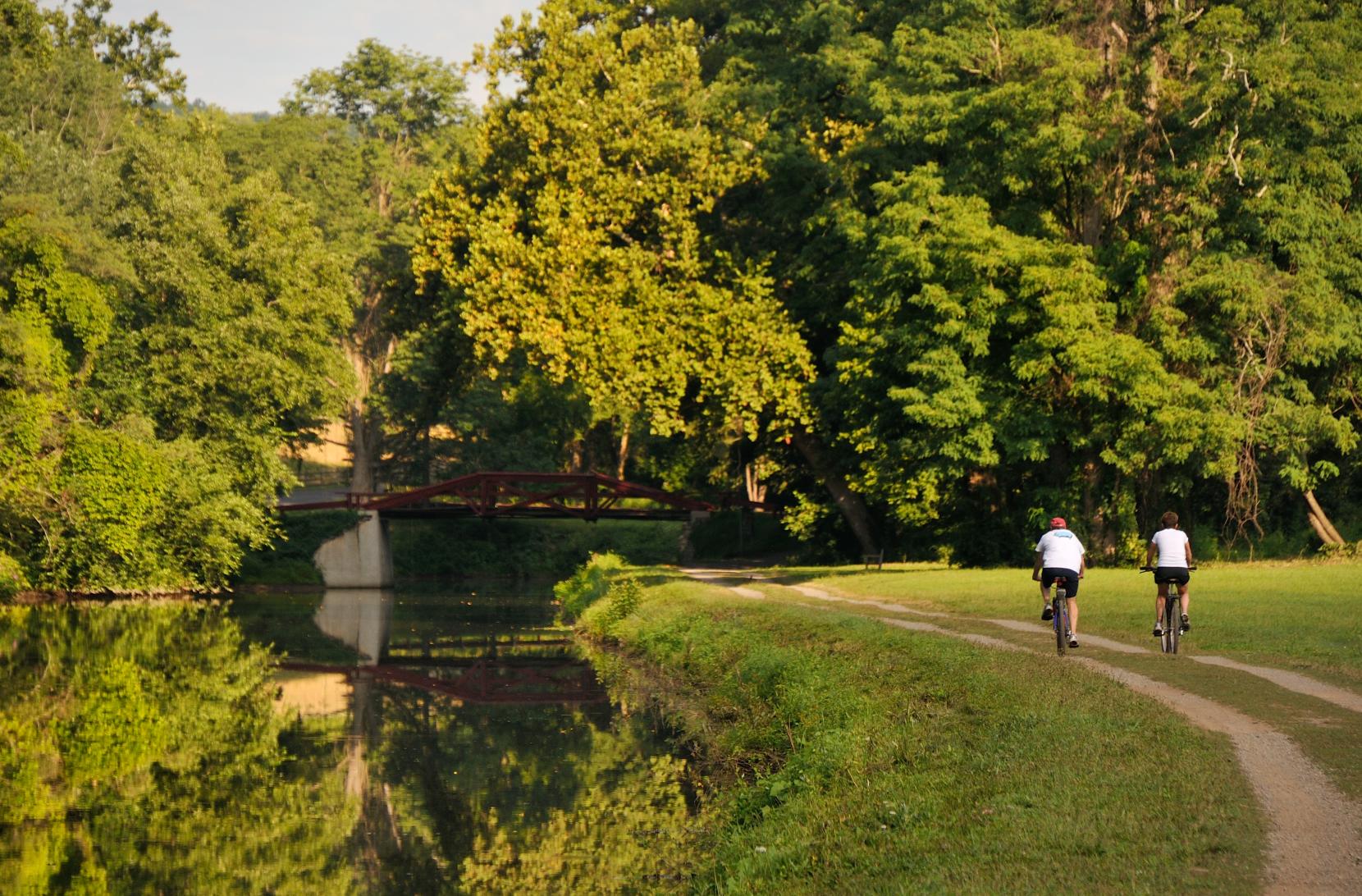 Biking along the Delaware Canal Towpath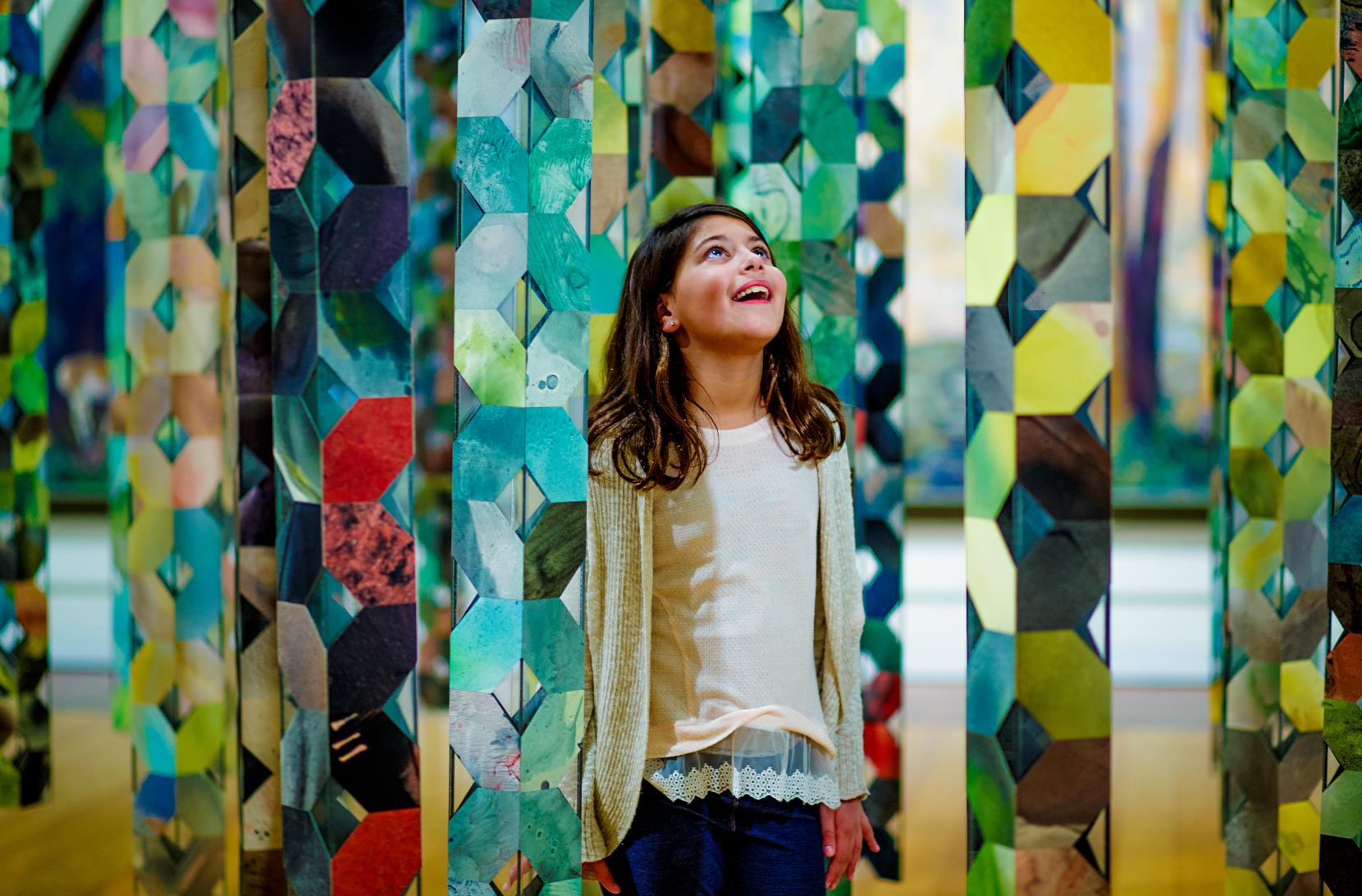 James A. Michener Art Museum
The Michener Art Museum offers the only art classes in Bucks County where kids, teens, and adults experience Museum exhibitions as an integral part of their arts education. Virtual fall classes begin on September 26. "Unplugged Family Days" include drawing activities and occur once or twice a month. You could also stroll around Doylestown to see the "Paint Dtown" exhibit, or go inside with a reservation to tour the latest exhibit.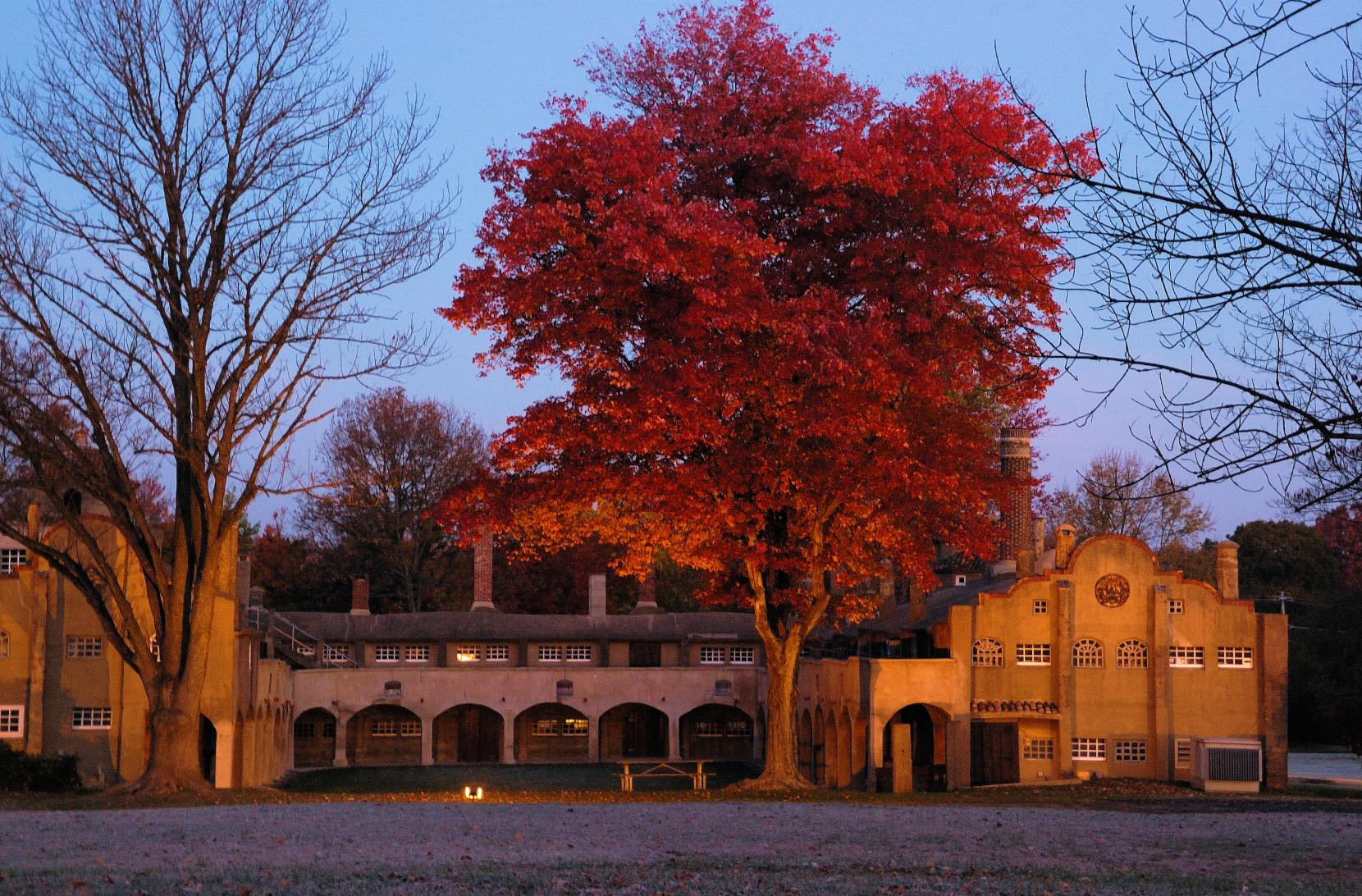 Autumn at Moravian Pottery & Tile Works
A National Historic Landmark, this concrete building is considered a "working history" museum where handmade tiles are still produced. The Tileworks is currently open for tours and tile shop sales by appointment only, with a limit of 6 visitors admitted within the building at any one time.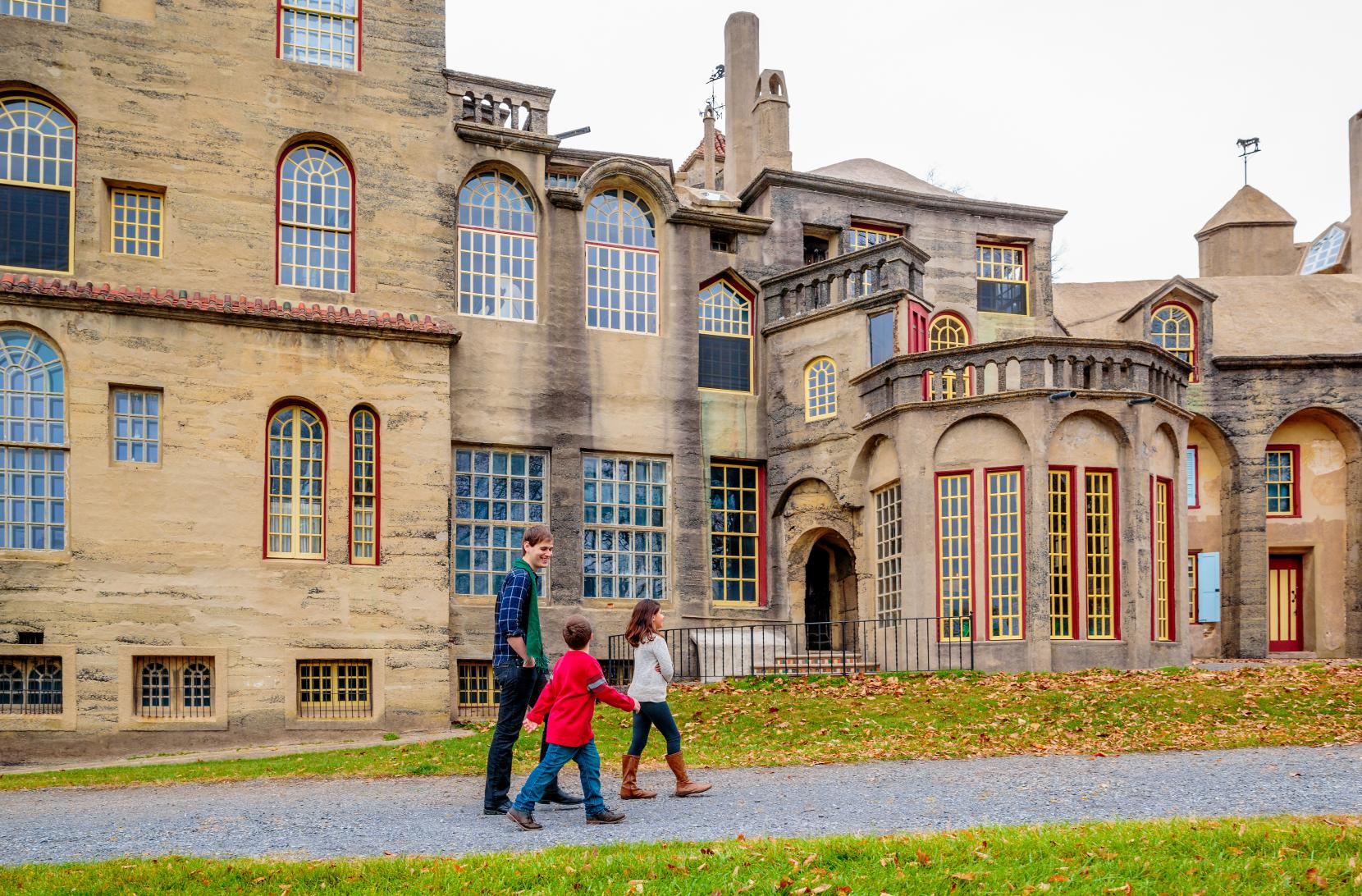 Family in front of Fonthill Castle
Fonthill Castle tours are designed to highlight Henry Mercer's creativity and diverse interests by showcasing the unique architecture of the castle and one-of-a-kind collections housed within the concrete structure. Register a group of students or children for tours such as "Castle of Ideas," "A Concrete House," and "Castle Full of Treasures."