5 Walking Tours for Groups
With the vast different landscapes of Bucks County and history that is still very much alive, it is the perfect area to take a walking tour with your group! From haunted walking tours to cultural walks, bring your group to learn and see different things about Bucks County.
Take this lantern-led walk through the small, old-style town of New Hope for some history as well as some fright! This 1-hour walking tour takes you along Main Street and is the perfect place to bring thrill-seeking groups on a weekend night. These tours meet twice a week in October and once a week starting in June. Contact the coordinator, Adele, to schedule a private one. These tours meet at Main and Ferry Streets in the heart of New Hope.
This continental village still has the feel that it would have when it was initially founded by the Quakers in the 1600's. These tours cover meetinghouse square and the interiors of three of the village's well-preserved buildings. This is a great place to get a feel for the culture and livelihood of an old-style village in Pennsylvania and the United States. This historic architecture is a site to behold and a great place to bring your group. This historic park offers large group discounts as well as a student discount for field trips or other student group gatherings.
Doylestown has plenty of impactful residents that lived throughout different points in history. This VIP walk-through of the Doylestown Cemetery gives you a chilling chance to learn about these residents and the history of the cemetery itself. These graves include those of the Civil War era and plenty of other historic time periods. These tours also offer tombstone interpretation to see how the dead were remembered on their graves throughout history. The tours meet at the office on the corner of E. Court and Spruce Street. Group tours can be arranged for any day of the week costing $7-10 dollars per person for up to 300 people. If requested picnic tables can be set up for your group to eat at as well!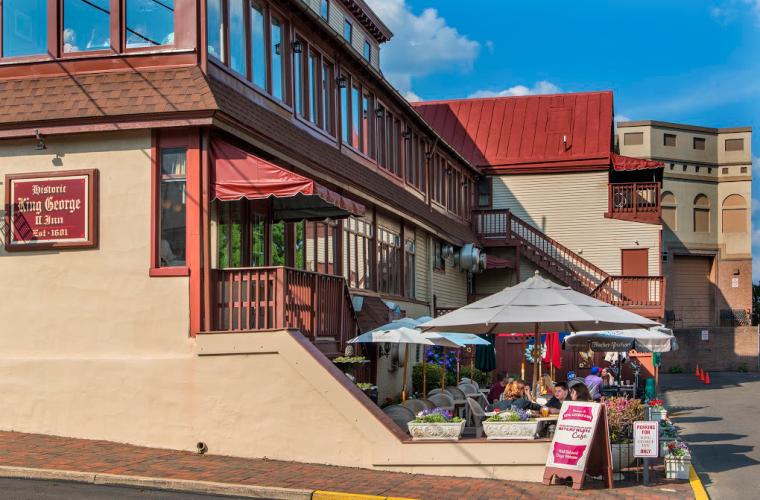 Historic King George II Inn in Bristol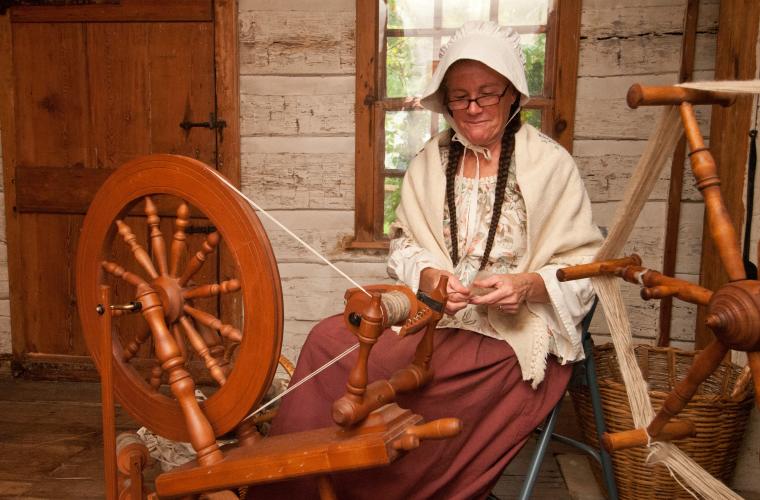 Crafts at Historic Fallsington Day
This historic town is filled with relics and buildings of significance throughout different time periods. Head to General George Washington's Headquarters to see the place where much of the War for Independence was planned and plenty of other buildings that were significant during this time. You can also check out the township house that still holds much of its old timely feel to go along with the historic carriage factory located in the heart of Newtown. Head to the Newtown Historic Association Headquarters to grab a brochure and start your tour!
There are multiple different tours that are offered to learn about the culture, history and location of Bristol in southern Pennsylvania. Bristol Borough is one of Bucks County's oldest towns and this, along with its location, gives it a rich history. The many African American monuments and Hispanic monuments exemplify its diversity. The tour also makes stops at locations such as the Historic King George II Inn and the Temperance Water Fountain. This beautiful riverside town offers great views and a lot of history for you and your group to take in on a walking tour.