HISTORIC GROUP-FRIENDLY ATTRACTIONS
Home to the very site where Washington crossed the Delaware River in 1776, Bucks County has long been a destination filled with American history. Discover Bucks County's rich past at any of the below historic attractions that frequently welcome group tours.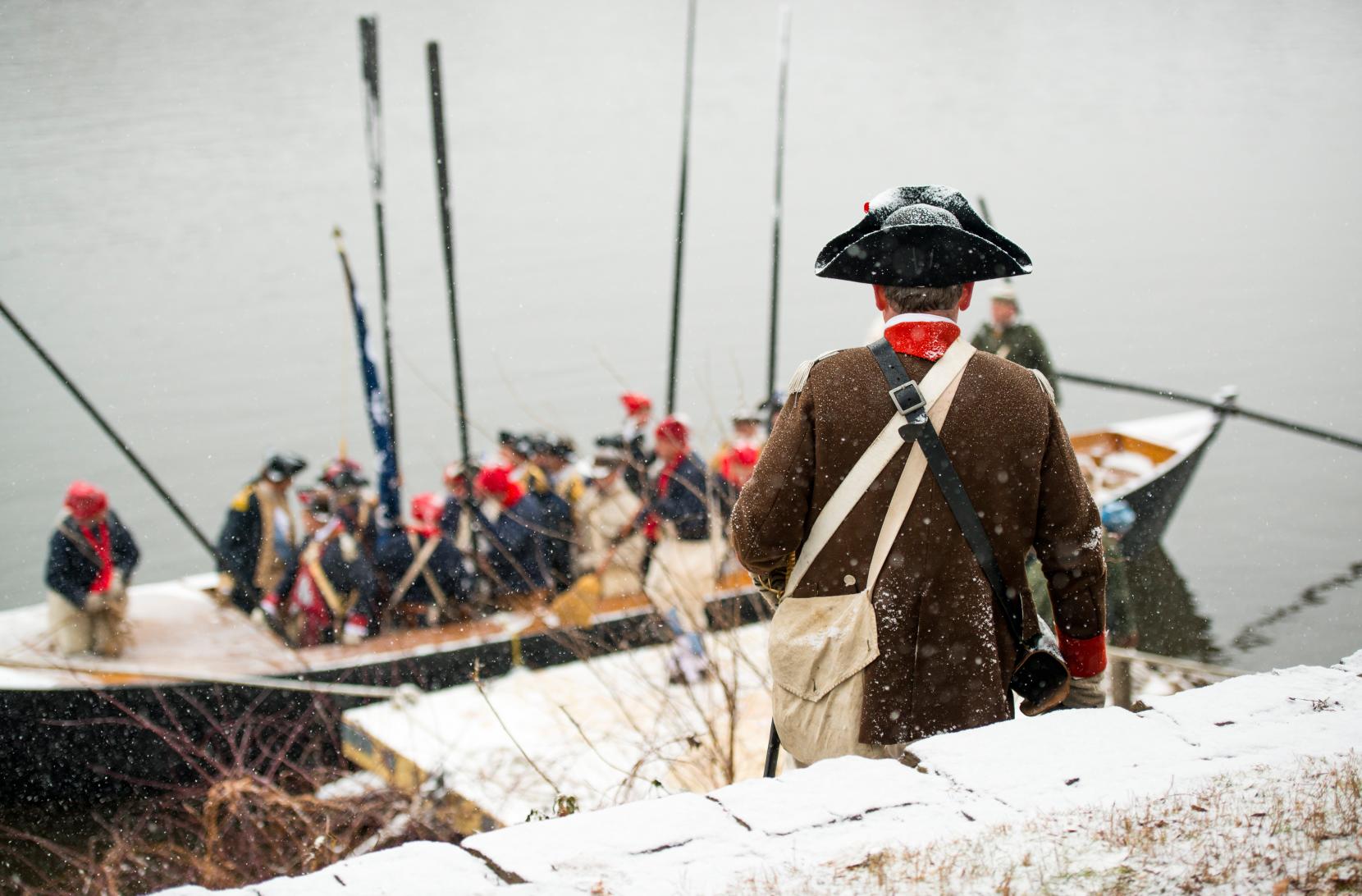 Washington Crossing Historic Park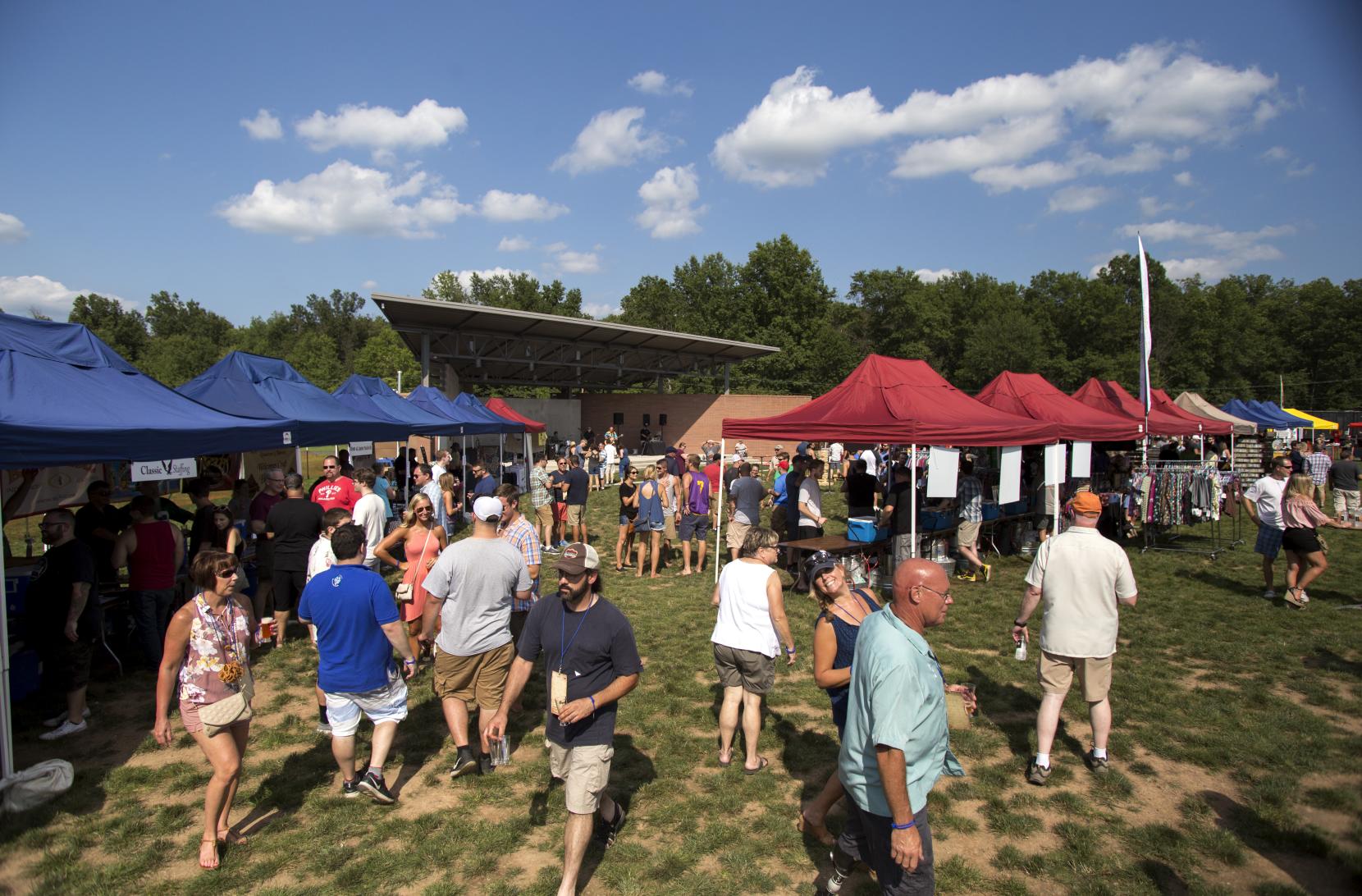 • After a lengthy renovation project, Washington Crossing Historic Park recently opened a brand new Visitor Center. Ideal for welcoming large groups, the Visitor Center features 17,000 square feet of space, a 247-seat auditorium, state-of-the-art artifact storage system, dedicated exhibit galleries, new multi-purpose event and education room, expanded gift shop and improved parking. Groups can watch a 12-minute movie about Washington's daring late night crossing before exploring the park and its nine historic buildings. Guided tours can include Bowman's Hill Tower, which offers breathtaking views of Bucks County from 125 feet in the air.
• Visit the "village that time forgot," Historic Fallsington. Three hundred years of history are captured in the village's 26 historic buildings and locations. Three of the structures are open for guided tours, including the Moon-Williamson Log House, the oldest log house in Pennsylvania still sitting on its original site. Group tours are available year-round by appointment, and food service is available with advanced notice.  
• Glimpse into Colonial life at Pennsbury Manor. The reconstructed home of William Penn is built on the grounds of his original estate. Groups are invited to enjoy a 1 hour, 30 minute tour that includes an orientation video, admission to the "William Penn: Seed of a Nation" exhibit and tours of the Manor House and Kitchen House. Take a stroll and enjoy the 43-acre grounds of the property and stop in the gift shop to bring a piece of the Manor home with you. Special admission rates are available for group tours.
• Spend a full day exploring three centuries of history with a Mansions Along the Delaware group tour. Lined along the scenic Delaware River, Andalusia, Glen Foerd on the Delaware, Grundy Mansion and Pennsbury Manor, offer a glimpse at the lifestyles of Bucks County's rich and famous. Tours are available for groups of 12 or more. Larger groups (of 25 of more) can enjoy a hot buffet lunch in the formal dining area at Glen Foerd. You provide the bus, and Mansions Along the Delaware provides a knowledgeable step-on guide, ready to educate and entertain your group all day long.
• Immerse yourself in architecture and visit the Bryn Athyn Cathedral, known for its unique, Gothic style. Stunning stained glass windows line the walls, picturing biblical figures on an epic scale. You can tour the space daily, with or without a guide, from 1-4pm. Religious life through the ages is the focal point of the nearby Glencairn Museum. Beautiful artwork and artifacts guide visitors and educate them on religion in ancient Egypt, Greece and Rome. Medieval Christian, Islamic, Asian and American Indian religions are also on display. Take a walk through the museum on a guided tour, offered Tuesday through Friday at 2:30 p.m., as well as on weekends at 1, 1:45, 2:30 and 3 p.m.
• Discover Aldie Mansion, the restored home of William Mercer in Doylestown. The historic property, set on 10 beautifully maintained acres, serves as the Heritage Conservancy headquarters and a unique meeting and special event venue. The library is filled with first editions and warm oak paneling!