MAKE YOUR MEETING GREENER IN BUCKS COUNTY
You don't have to go far to go green when you bring your next meeting to Bucks County. The natural beauty of Bucks County is the ideal backdrop for meeting without harming Mother Nature. With meeting spaces in green wineries and eco-friendly bed and breakfasts, there are plenty of areas to meet and without leaving behind a large carbon footprint.
• Take your next meeting to the classic fieldstone manor of HollyHedge Estate, a bed and breakfast inn that is committed to going green. The Estate has transformed their unused pool into a naturalized pond that is now home to aquatic life, plants and wildlife. HollyHedge also serves fresh farm-to-table meals using vegetables grown on-site for use in the chef's freshly prepared meals. Meet in style with a catered cocktail reception or buffet lunch, then relax before and after your meeting by taking advantage of HollyHedge's special corporate B&B room rates.

• Plan your next lunch meeting for Earl's Bucks County at Peddler's Village. This locally sourced restaurant serves local grown and raised foods from sustainable farms, ranches and hatcheries. Earl's banquet facilities can be converted into meeting space, with room for 100 people in theatre seating and up to 80 for a banquet. Following your locavore lunch, take a stroll through Peddler's Village, an 18th century inspired shopping village with more than 70 unique shops and boutiques.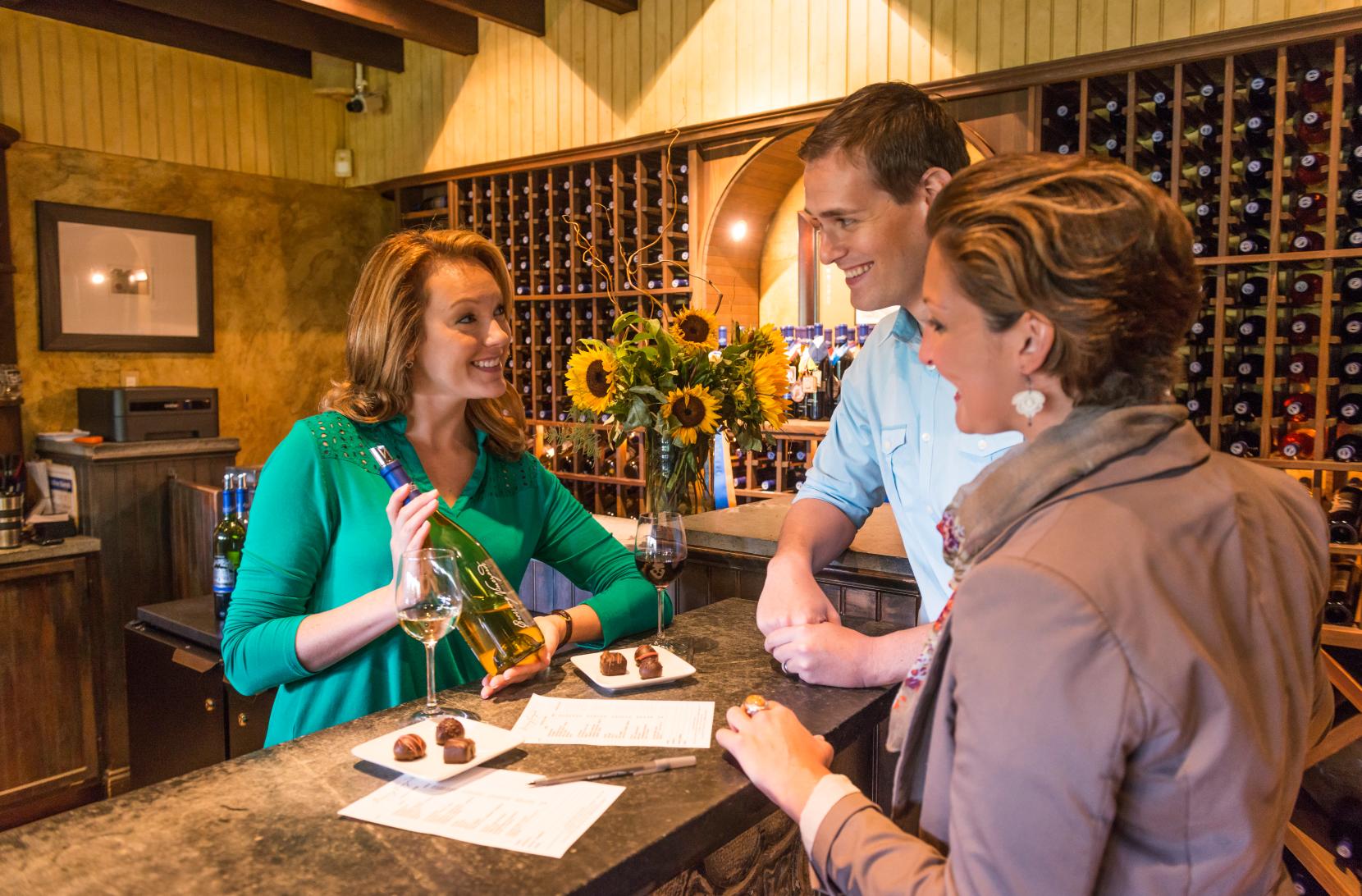 Crossing Vineyards and Winery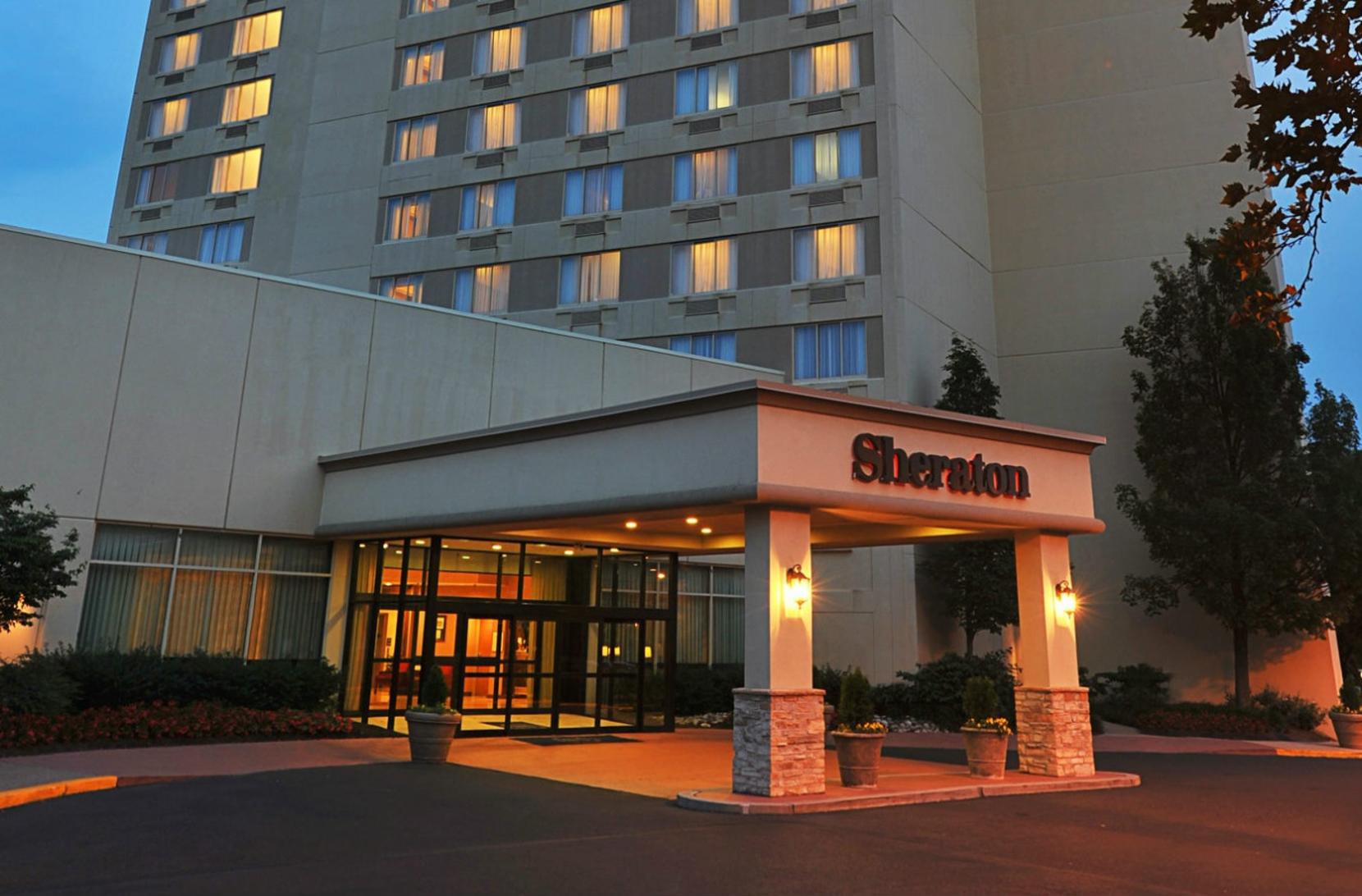 Sheraton Bucks County Hotel
• Make your meeting an experience at Crossing Vineyards and Winery. Crossing Vineyards is serving some of Bucks County's finest wines while staying true to its commitment to greener growing. The Winery is powered by solar panels which help to reduce greenhouse gas by more than 8,000 lbs. per year. Other initiatives like composting, sustainable agriculture and recycling add to Crossing Vineyards' greener profile. Host your smaller meetings in The Boardroom, which houses an oversized conference table with seating up to 12. For larger groups up to 50, take advantage of the Vineyard Room's 612 square feet of space. 
• Have your meeting at the Bucks County's greenest hotel, the Sheraton Bucks County Hotel. The Sheraton runs its "Make a Green Choice" campaign for guests that decline housekeeping during their stay, saving water, natural gas, chemicals and electricity. Guests who take part in the program can receive Starpoints or $5 food or beverage vouchers. As a meeting venue, the Sheraton is ideal because of its 12 distinctive spaces that can fit up to 500 people. The 52-seat, tiered amphitheater is perfect for speeches and presentations. The Sheraton's green meeting space will provide you with everything you need to have a successful meeting in Bucks County.