MEET AND EAT IN BUCKS COUNTY
Bucks County is an ideal destination for companies to meet, brainstorm, plan and do their best work. Every creative mind needs fuel though, and Bucks County's meeting venues not only offer the perfect setting for employees to come together, but plenty of delicious dining options to satisfy the hard-worker's appetite.
• The chef at The Inn at Barley Sheaf likes to keep it local and organic. Their food is made of fresh organic greens, local free-range beef and chicken, their own eggs and herbs grown in their garden. Enjoy a meeting at this New Hope B&B, while being served items from their specially crafted seasonal menus. Barley Sheaf offers a daily conference package that includes AV equipment and separate break-out rooms. Planning a multi-day function? There are 16 beautifully appointed guestrooms available on site.

• HollyHedge Estate caters to their guests and offers endless possibilities for meetings. The space can accommodate groups smaller than 10 or up to 75, and caters from their own kitchen! The County B&B Luncheon option has a variety of selections including assorted seasonal salads, pasta and your choice of a chicken, beef or fish entrée. Pair with seasonal vegetables right from their gardens, or potatoes and rice for the perfect meal. Take a midday timeout for one of HollyHedge's Afternoon Break Options and refresh with the Avocado and Black Bean Dip. Everyone will find something delicious to indulge in at this rustic meeting destination!

• Farm-fresh Earl's New American in Peddler's Village has plenty of dining options for your next meeting. For conferences of 20 or more, Earl's offers a beautiful upstairs meeting space, audio/visual equipment and the option to dine at any time of the day. Whether your team is meeting for breakfast, lunch or dinner, they'll delight in Earl's local, organic cuisine. The lunch menu offers three courses of fine dining selections. Start with a soup from the sea or land, choose from entrée options of shrimp, salmon or filet, and finish the meal with one of Earl's mouthwatering dessert selections - like vanilla crème brulee.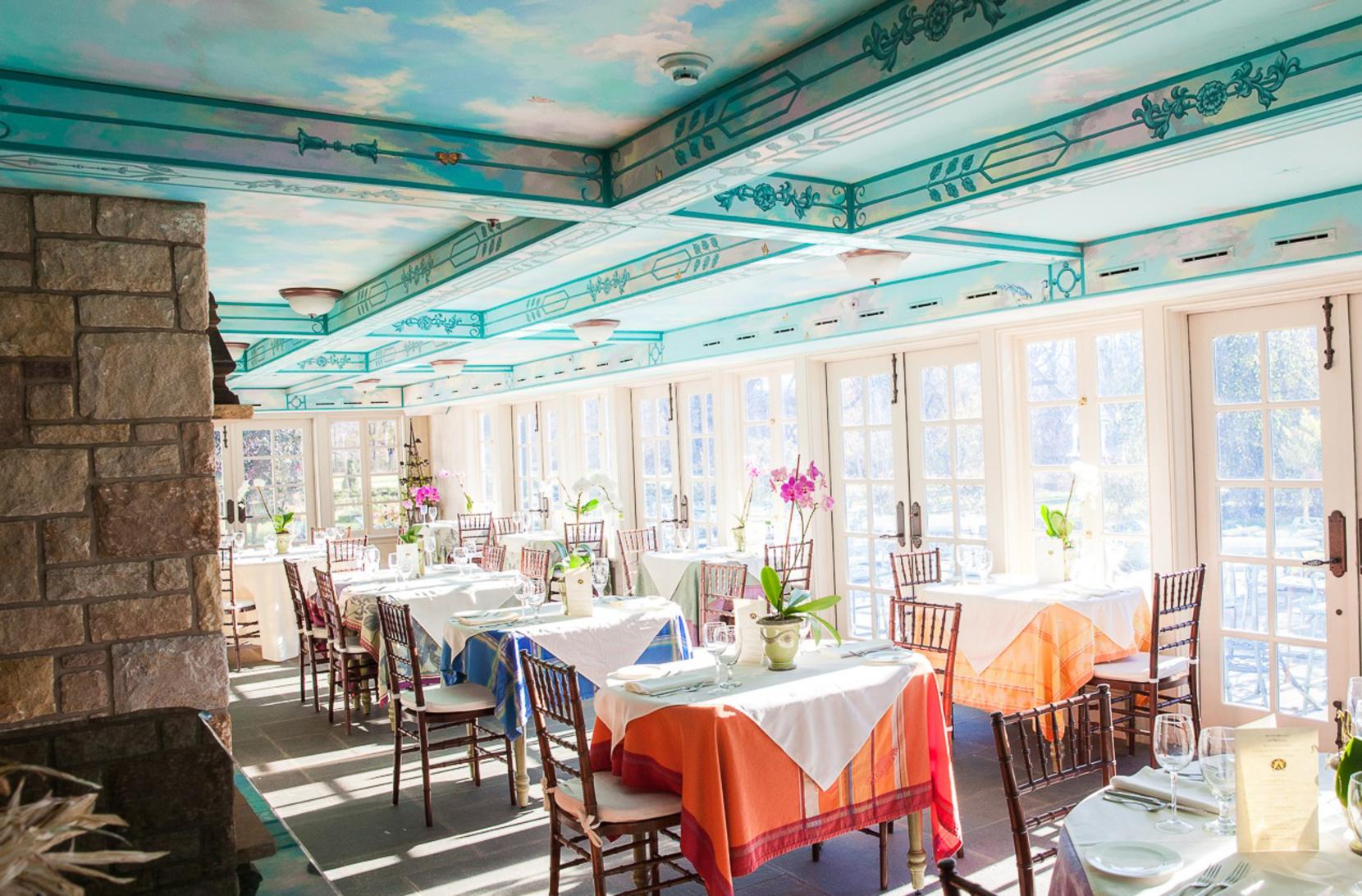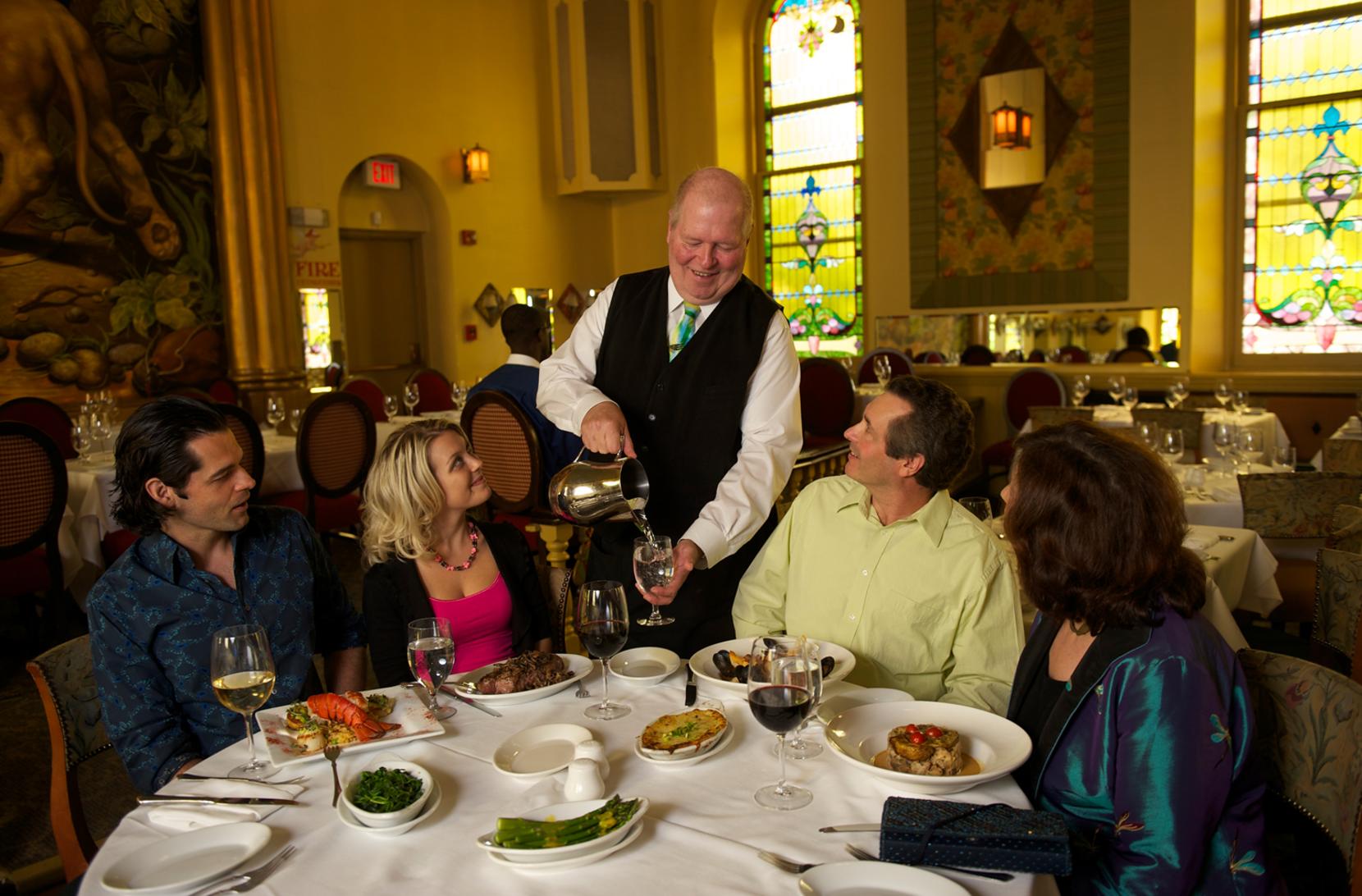 • With 5,500 square feet of attractive meeting space available, the Wyndham Philadelphia Bucks County has the ability to host any type of corporate event. Choose from one of the two meeting packages that include a Continental Breakfast and Mid-Afternoon Break with the option for lunch. Make the meeting even more unique, and pick from one their specialty crafted break options. The Mediterranean Break features a spread of an antipasto platter, hummus display, pita, Greek olives, grilled peppers, eggplant salad, falafel and baklava. Have a more traditional lunch and indulge in Ballpark specialties, Italian or Asian delicacies or Philly favorites. Your meeting group won't be disappointed!
• Host an unforgettable meeting at Marsha Brown Restaurant, a refined Creole kitchen and lounge set in a 125-year-old stone church in the heart of New Hope. Marsha Brown features 40-foot ceilings, impressive 30-foot Renaissance-style mural, with a variety of private and semi-private function rooms. Their Banquet Lunch menu offers a variety of creole specialties including their "Heavenly" Crab Cakes, Jambalaya or Oven Roasted Chicken. Start the meal off with a cup of Lobster and Shrimp Bisque and end the meal the right way with Marsha Brown's mouth-watering Crème Brûlée!  
• Whether your company is hosting a meeting of 12 or 500, there is plenty of space at the Sheraton Bucks County Hotel. Their renowned chef creates his own recipes for guests to delight in. Use this space for your next meeting and treat employees to one of the venue's uniquely themed coffee break options. Located just down the road from Sesame Place, the hotel's "Sheraton Meets Sesame" coffee break offers meeting guests Elmo and Cookie Monster cupcakes, peanut butter and jelly squares, cotton candy, Big Bird lemon bars and Sesame fruit kabobs. The break area is decorated with Sesame Street-themed items and attendees can even "be a kid again" and watch an episode of the beloved children's show.
• M.O.M.'s, Maxwell's on Main, has a large upstairs space for meetings and events. Known for craft beer, burgers and one-of-a-kind dishes, the eatery right on Main Street in Doylestown offers great selection, award-winning bartenders, heartfelt service and a passionate pinch of the South.