MEET AWAY FROM IT ALL
Nestled between the busy cities of New York and Philadelphia, Bucks County offers 622 square miles of picturesque countryside set amidst rolling hillsides, working farms and charming old-time towns. Many venues and accommodations in Upper Bucks County offer companies a true escape from the daily grind and the opportunity to meet away from it all.
• Travel through gorgeous scenery along River Road as you venture into Bucks County's northern countryside for your company's next meeting at the Black Bass Hotel. Stay, dine and be productive among the breathtaking views of the Delaware River, while soaking up all the quiet relaxation your hardworking team deserves!

• Luxury, comfort and seclusion come together at Bridgeton House on the Delaware. This charming bed and breakfast offers a perfect change of scenery from the hustle and bustle of city life and can host meetings for up to 25 guests. Watch the flowing river pass you by from the comfort of your room or on the terrace while you enjoy the famous "skip lunch" breakfast.

• Plan an office escape to Sand Castle Winery for a unique wine tasting in a castle. The winery offers a 17-mile view along the banks of the Delaware River that truly allows guests to appreciate the tranquil isolation of this world-class facility and will help to rejuvenate your team. Tastings and tours of the winery castle and 30-foot-deep underground wine cellar are available on a daily basis.• The Pearl S. Buck House, once the home of the Pulitzer-Prize winning author, is situated on 68 acres of Bucks County's finest landscape. This unique meeting destination and National Historic Landmark features award-winning gardens, walking trails, greenhouses, seasonal exhibits, a restored barn, gift shop and Pearl S. Buck's gravesite. Take a meeting break to enjoy a guided tour of the circa 1825 farmhouse where Ms. Buck lived and see the typewriter she used to write the book "The Good Earth."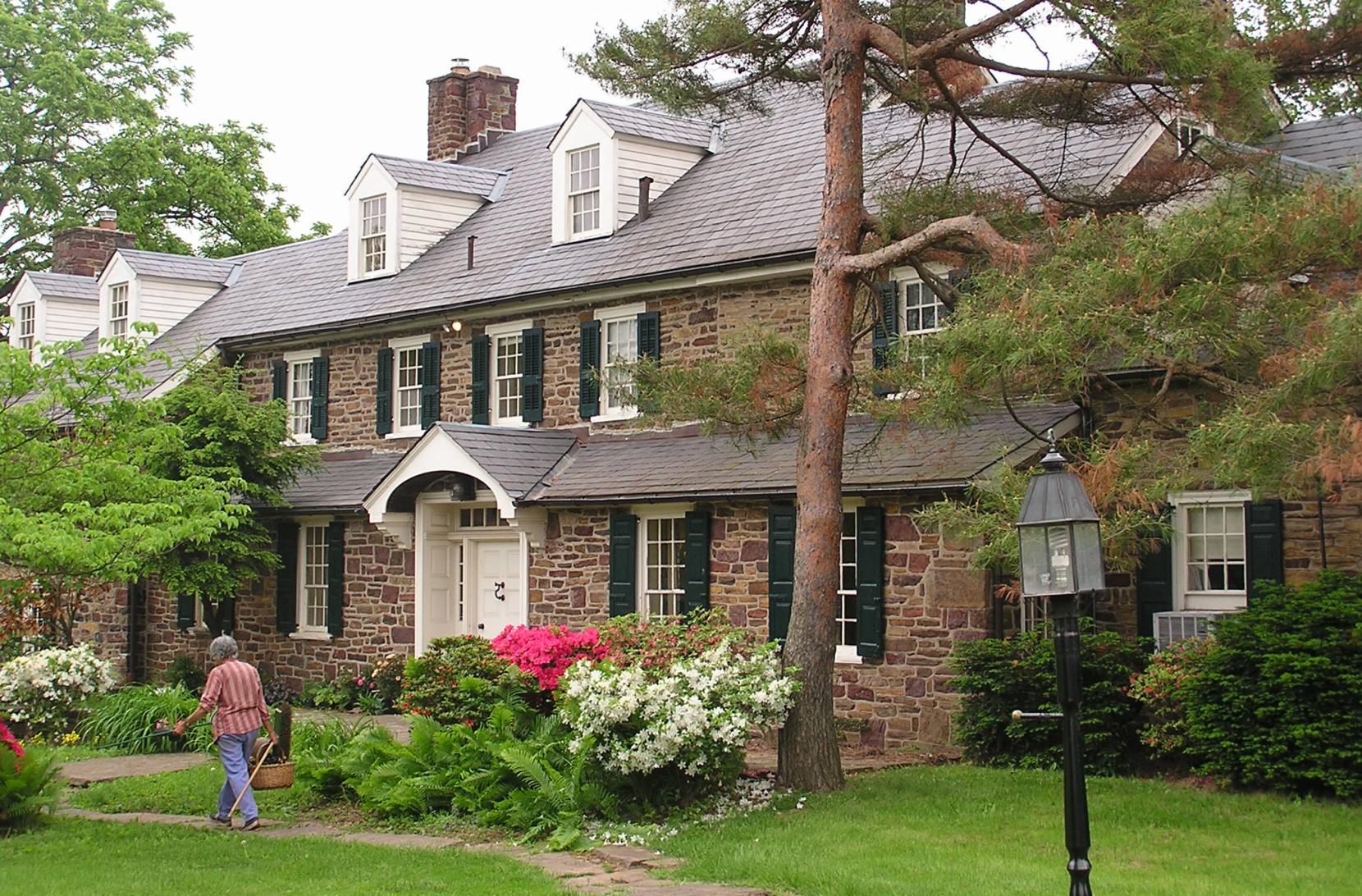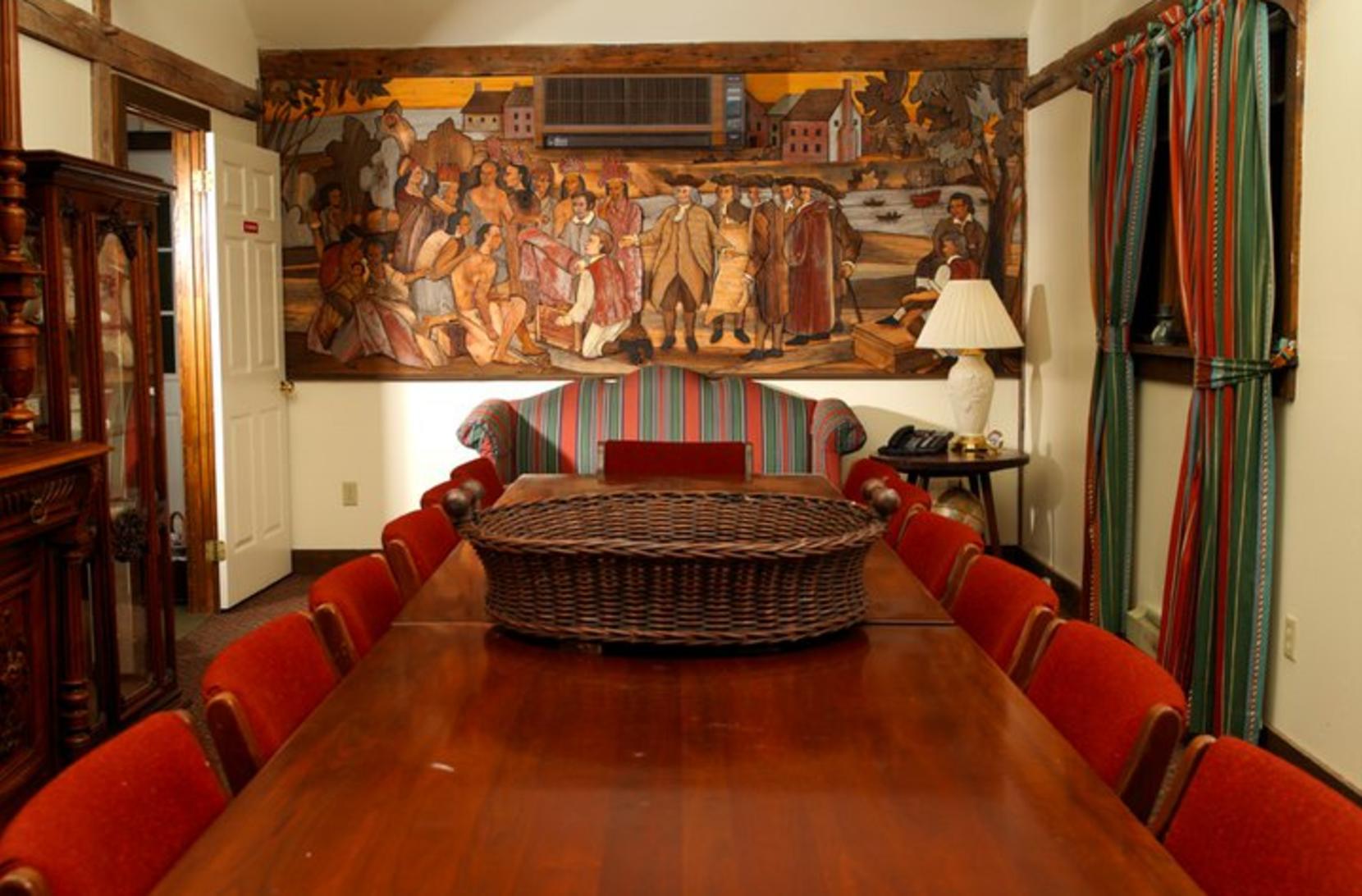 • HollyHedge Estate is a vision with its worn old barns, rustic country home and breathtaking landscapes. Complete with English gardens, two ponds and outdoor terraces to enjoy the view, it doesn't get more relaxing than this. The home includes 15 rooms, a breakfast area perfect for a morning meeting spot and cozy dens to spend your time off. With the estate being barely visible off New Hope's backcountry road, members of your team will feel like they're so far away from the real world.

• Looking for a peaceful destination for a meeting but need a large space? The Inn at Barley Sheaf Farm conference center can not only accommodate up to 200 people, but the destination offers a serene setting on more than 100 acres on one of Bucks County's most historic properties. Close enough to travel into downtown New Hope, but far enough that guests can't be bothered, Barley Sheaf is the perfect location for quiet, relaxation and productivity.

• Treat your colleagues to the opportunity of meeting in a mansion on the Delaware. The Pen Ryn Estate offers two venues, the Pen Ryn Mansion and the Belle Voir Manor. The Mansion holds a variety of classic rooms to conduct meetings in from a sunken grand ballroom with a private garden courtyard to a parlor filled with antique treasures including a grand piano, fluted columns and matching fireplaces.

• Escape to the French countryside right here in Bucks County at Hotel du Village. This quaint hotel has large meeting spaces that hold up to 140-200 guests. Gaze at the gorgeous views of the Delaware River and beautifully manicured gardens from your cozy room.