Top 10 B&B's for Valentine's Day
The only thing better than enjoying breakfast in bed, is waking up to a fresh cooked meal in the middle of the bucolic countryside! These 10 B&B's welcome guests with open arms, farm fresh eggs and history amongst antique shops and countless vineyards.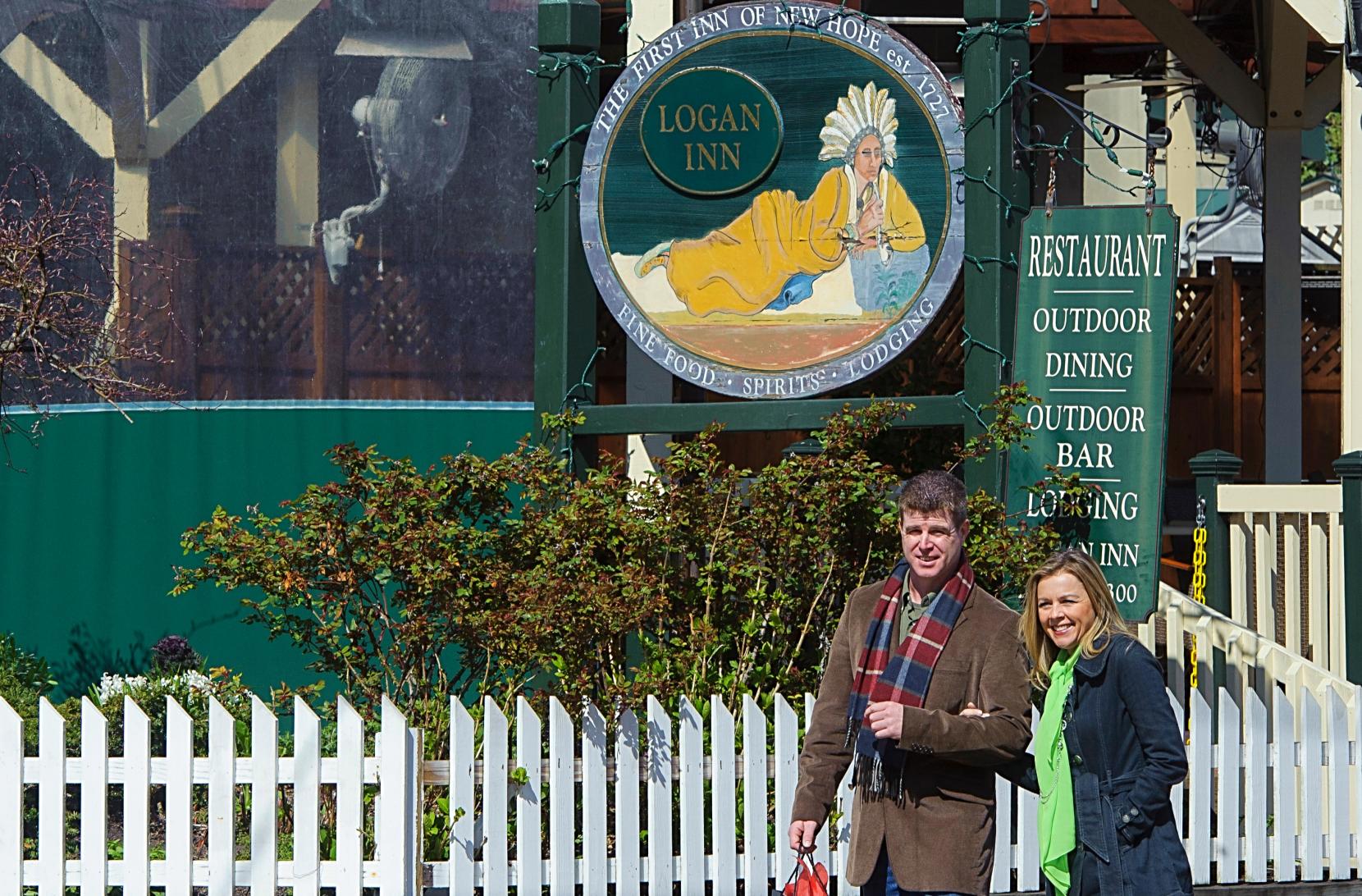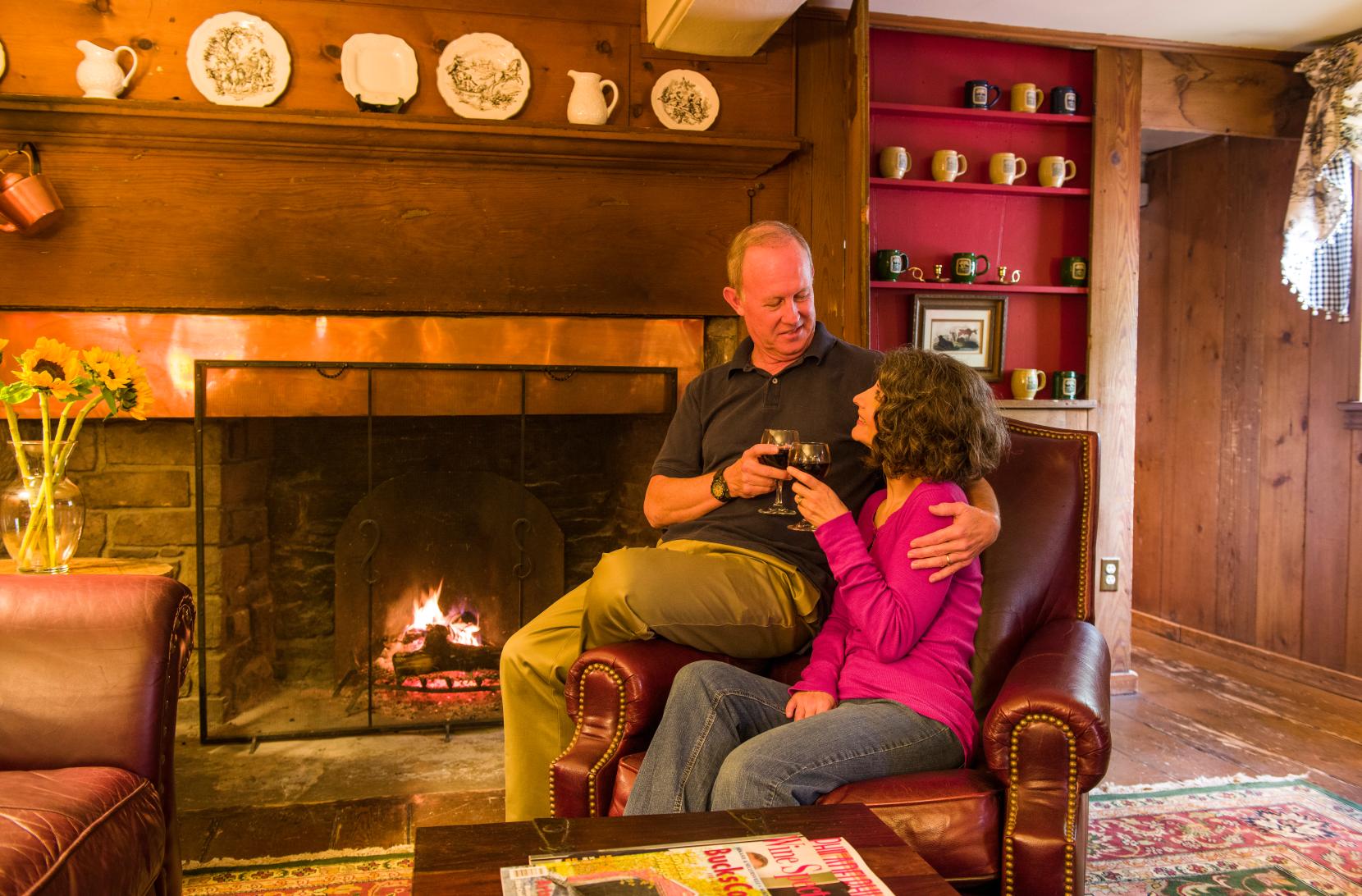 Sitting Room at 1740 House
1. Logan Inn, New Hope
The fifth oldest inn in America has 16 rooms with private bathes. The sometimes haunted Logan Inn, located on Main Street, combines modern luxuries with colonial charm.
2. 1870 Wedgwood Inn, New Hope
The oldest continuously running inn in America is an old Victorian with 12 homey rooms located within walking distance of downtown New Hope.
3. 1740 House, Lumberville
Enjoy breathtaking views of the Delaware River at this waterfront country B&B.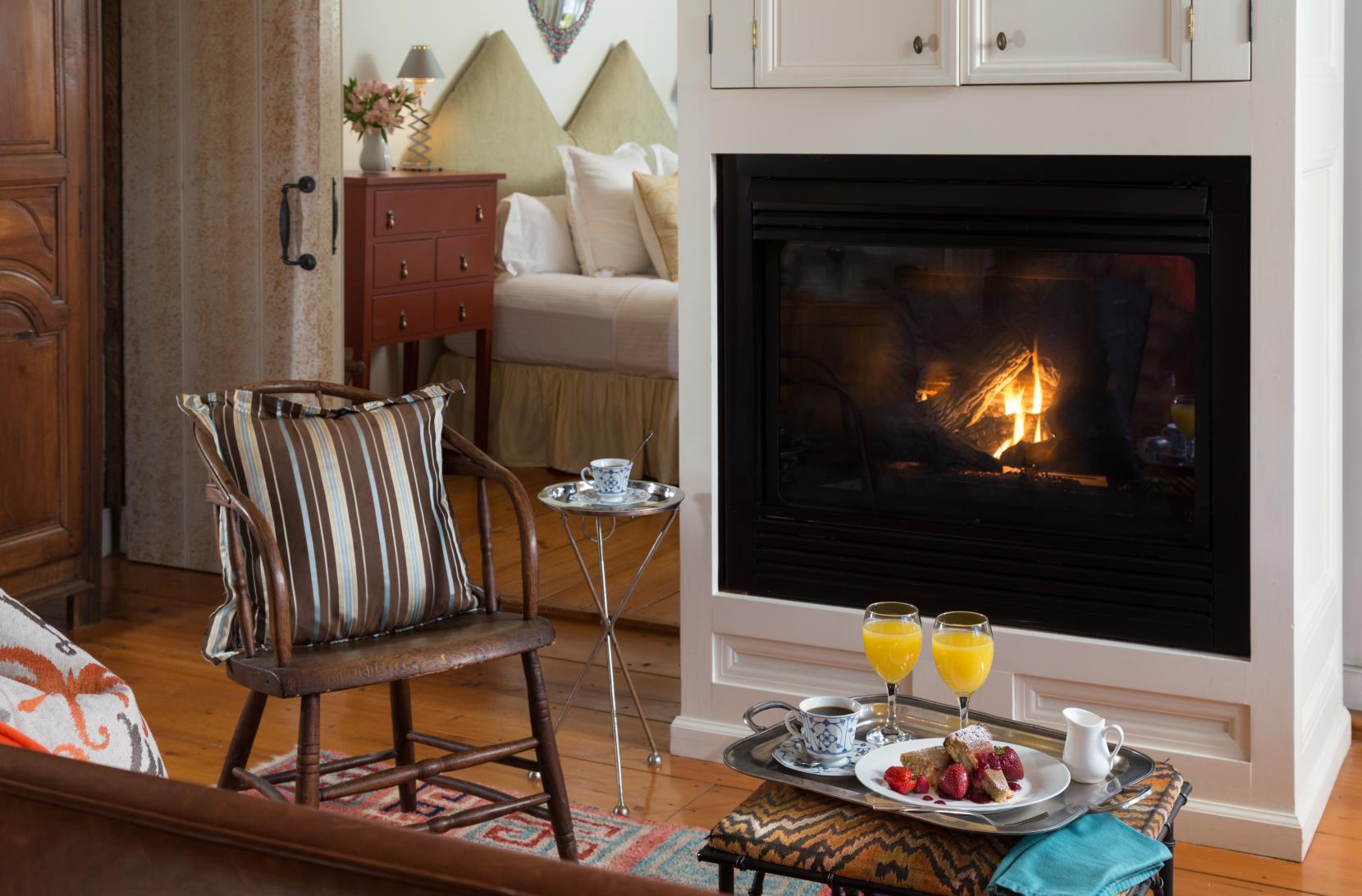 Bridgeton House room fire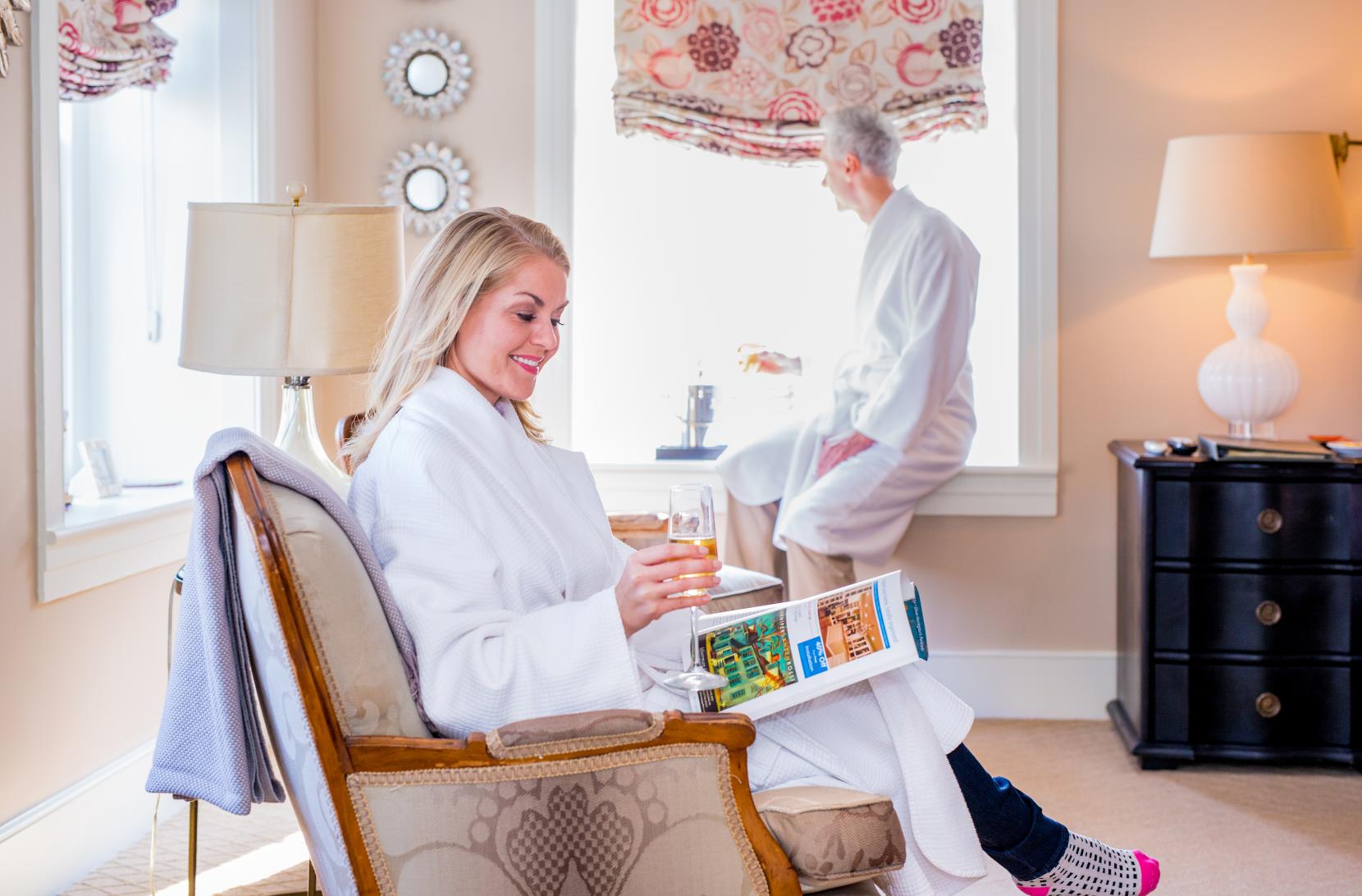 Couple relaxing at Golden Pheasant Inn
4. Bridgeton House on the Delaware, Upper Black Eddy
French doors, private balconies, fireplaces, a luxurious penthouse and boathouse are all waiting for you next to the gorgeous Delaware River.
5. Golden Pheasant Inn, Erwinna 
A distinctive country inn nestled between the Delaware River and Delaware Canal, this B&B offers fine dining and a quick walk up the hill to the popular Sand Castle Winery.
6. Black Bass Hotel, Lumberville
Rumor has it George Washington and his men were turned away from staying at this inn during the war. Now you can dine here in one of the fanciest restaurants in all of Bucks County!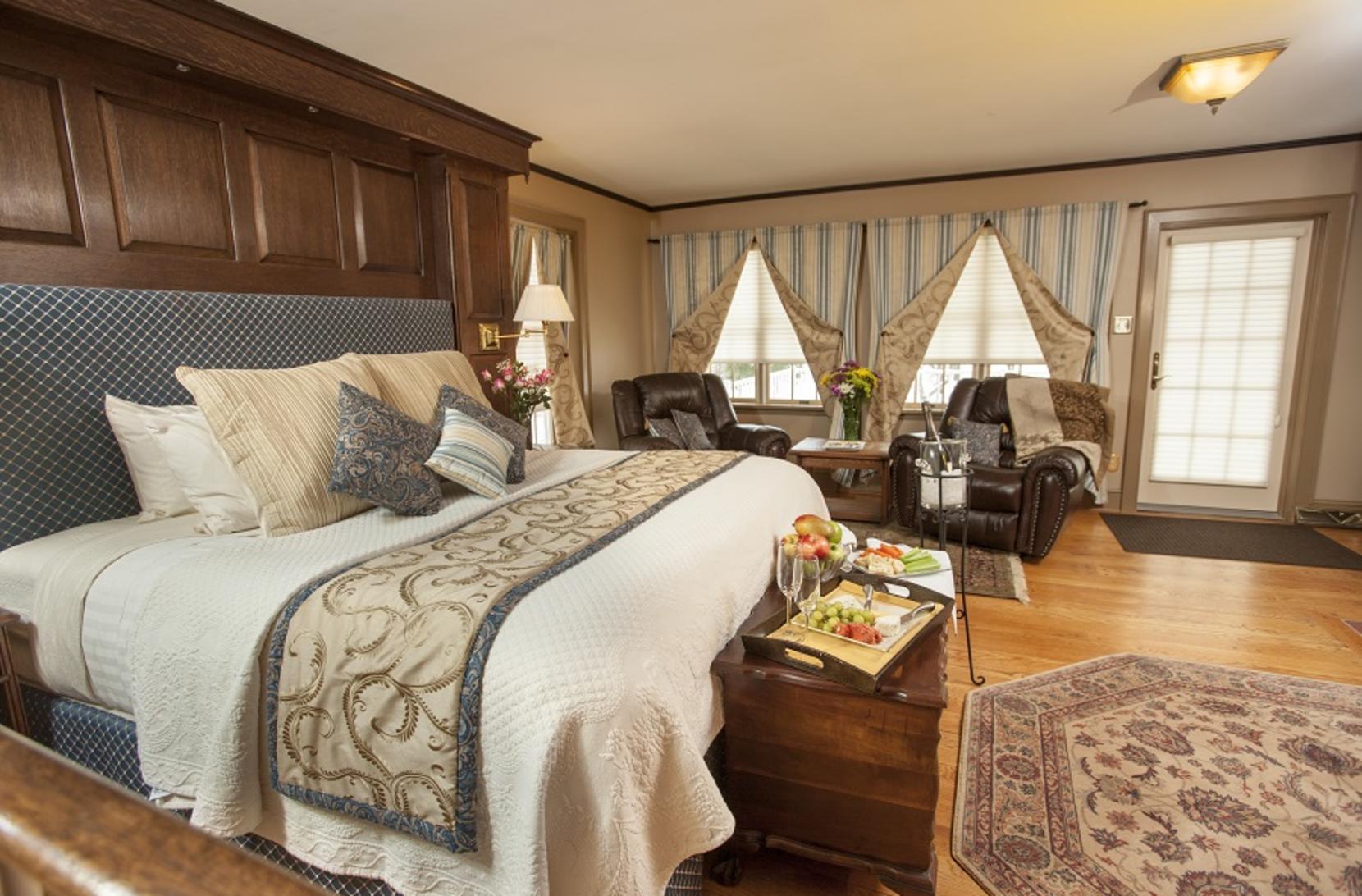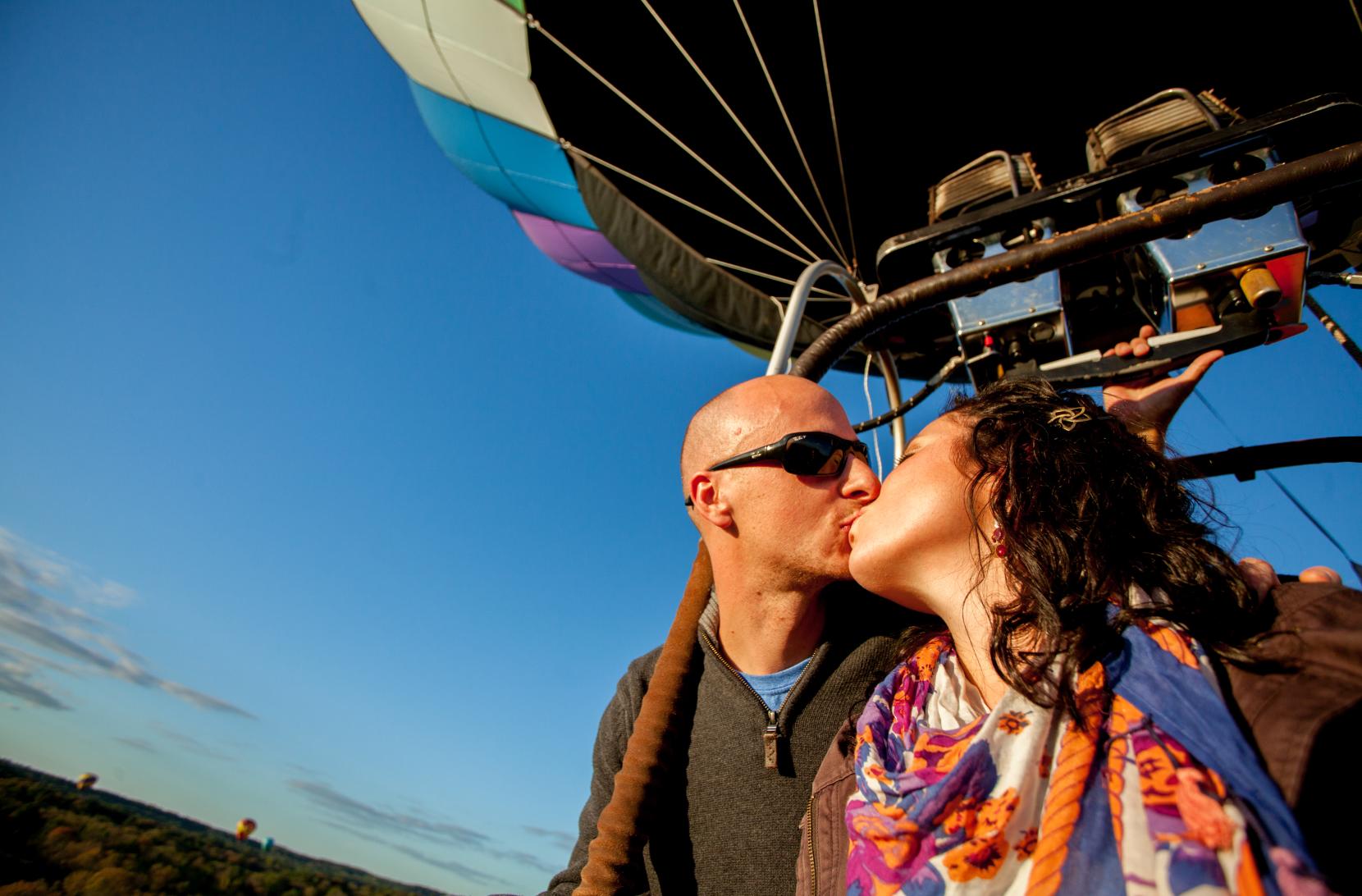 Hot air balloon ride kiss
7. The Inn at Bowman's Hill, New Hope
Noted as one of the most romantic inns in Bucks County, this secluded B&B was built for relaxation. Plus, you can pick your own eggs out of the chicken coop in the morning!
8. The Inn at Barley Sheaf Farm, Holicong
Surrounded by a 100-acre pasture and woodland views, schedule a hot air balloon ride to take off right from the farm!