Winter Weekend Getaway
Escape the winter blues and pack your suitcase! Bucks County is an ideal getaway spot for three-day weekends like Presidents Day. You can visit a historic winery, enjoy modern art at a museum, discover good eats and drive through covered bridges.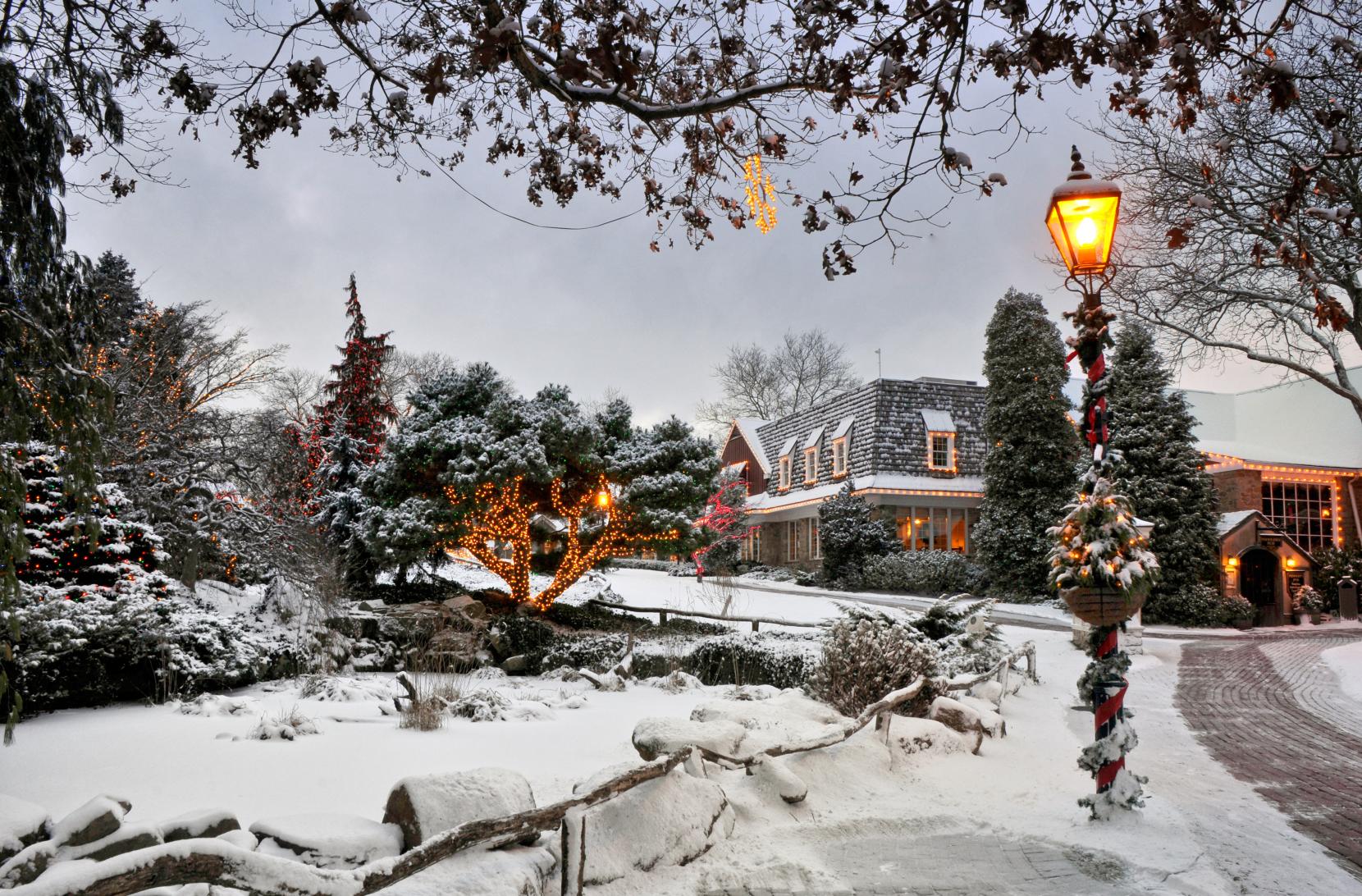 Peddler's Village in Snow
Day 1
MORNING:
Cruise through the Erwinna, Frankenfield – and all the other 10 remaining historic covered bridges on the self-led covered bridge driving tour! Grab a hot cup of coffee or sweet treat from a local bakery and explore the beautiful backroads of Bucks County. 
AFTERNOON:
Stop by Sand Castle Winery for a sip and an incredible view of miles of countryside. Check into the Black Bass Hotel, which dates back to 1740 and is rumored to have turned down General George Washington during the Revolutionary War, and overlook the icy Delaware River. 
EVENING:
Head to Peddler's Village for dinner at Earl's New American, a modern meets rustic restaurant. Splurge on their seafood before taking an evening stroll through Peddler's spectacular shops! 
Day 2
MORNING:
Head to New Hope for the day! Grab a mimosa and brunch at Karla's on Main Street before strolling the riverside town filled with quaint antique shops. If you have little ones, check out the playful exhibits at the Bucks County Children's Museum!
AFTERNOON: 
Then, visit the 500-acre Washington Crossing Historic Park to see Revolutionary War soldiers' graves and climb Bowman's Tower (weather permitting) for a breathtaking view. Coming over Presidents Day weekend? Celebrate George Washington's birthday at the park! When you're done eating cake, take a short trip down the road to Crossings Vineyards for a taste of some award-winning wines!
EVENING: 
Grab dinner at Oldestone, a contemporary steak and seafood restaurant in New Hope. End the evening with a show at the Bucks County Playhouse. Artists like Liza Minnelli, Grace Kelly, and Dick Van Dyke have all starred on this stage!