31 Places for Pumpkin Flavored Food & Drink
Autumn is here and pumpkin-flavored food and drink is everywhere! To beat your craving, we've rounded up 31 places in Bucks County with pumpkin-inspired items. From pumpkin martinis to pumpkin quesadillas, these spots offer more than your average Halloween treat.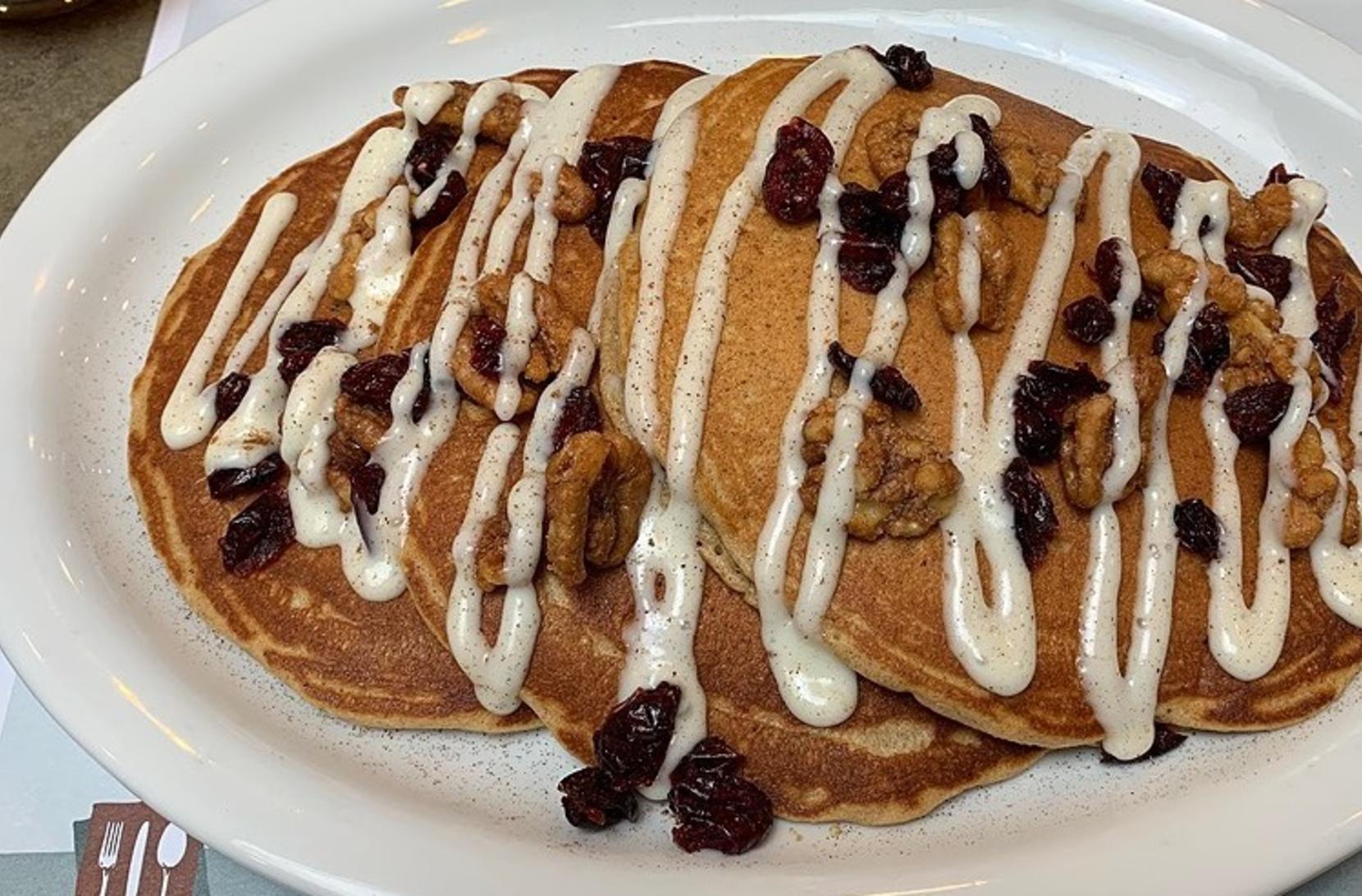 1. Pumpkin Pancakes & Chai Mocha Lattes at Turning Point Warrington or Newtown
Turn your day from good to great with Pumpkin Pancakes covered in candied walnuts and cranberries, cream cheese frosting and pumpkin pie spice. Between bites, sip on a Pumpkin Chai Mocha Latte. This hot beverage has fall flavors like pumpkin, mixed with chai and chocolate, and topped with whipped cream, pumpkin pie syrup and pumpkin pie spice.
The Pumpkin Pancakes here are made with pumpkin pie mix and all of the classic fall spices. Feel free to add any topping, like pecans! While in Newtown, be sure to check out America's oldest operating theater, the Newtown Theatre!
It's like being at your mama's house! Sit by the fireplace in this Quakertown dining room while eating Pumpkin Praline Pancakes topped with candied walnuts, caramel sauce and vanilla custard.
Healthy Snacks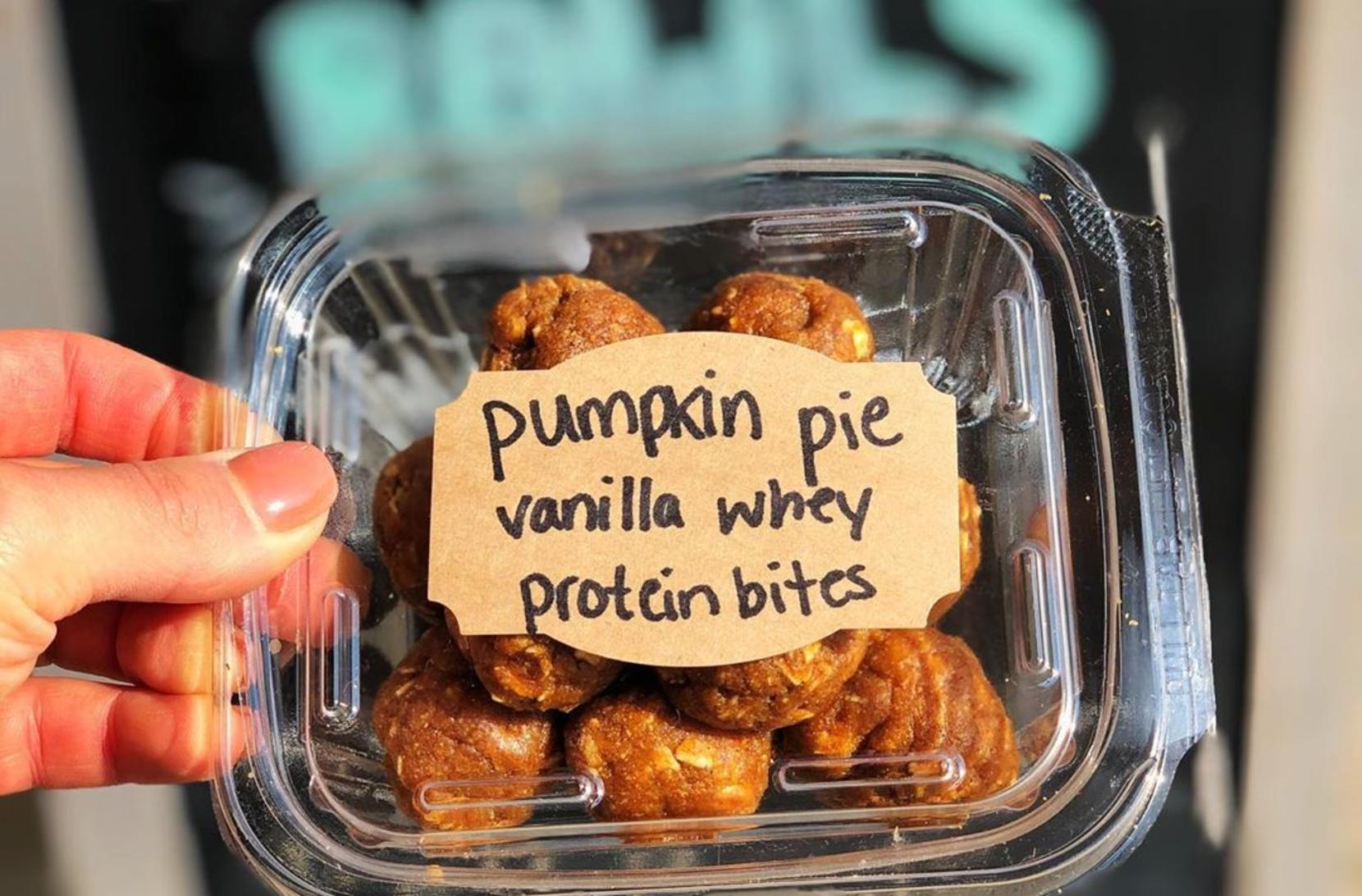 Pumpkin Pie Protein Bites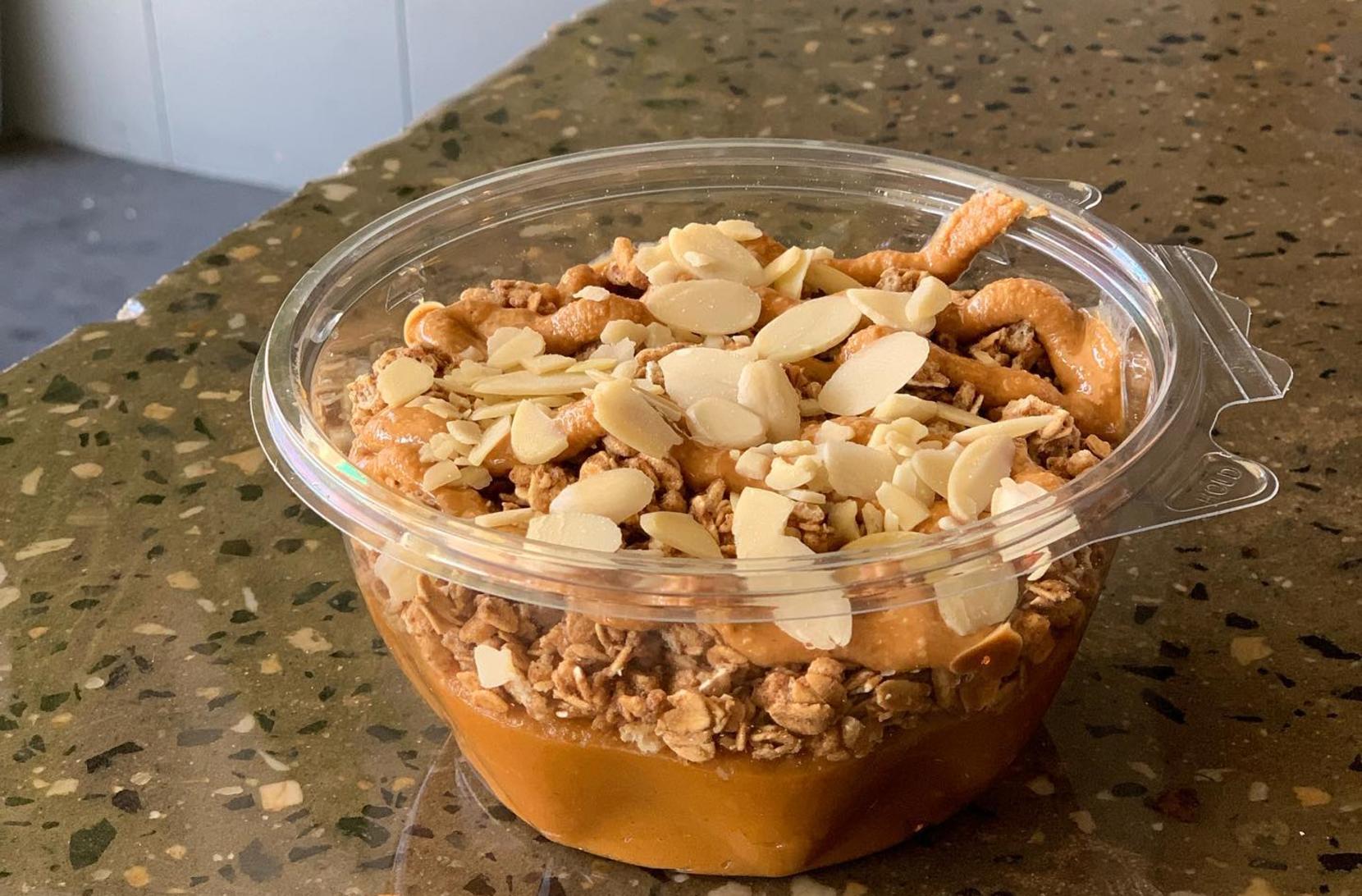 Pumpkin Pie Smoothie Bowl
4. Pumpkin Smoothie Bowls & Protein Bites at Frutta Bowls
The Pumpkin Pie Smoothie Bowl begins with a pumpkin base, then topped with cinnamon granola, whipped cream and cacao nibs. The Peanut Butter & Pumpkin Bowl has a pumpkin base, cinnamon granola, peanut butter and pumpkin seeds. Pumpkin Protein Bites made with cinnamon granola, peanut butter, honey, pumpkin purée, pumpkin pie spice and vanilla whey protein provide energy when you're trick-or-treating here in Quakertown.
Look out for Pumpkin Soup made with a coconut or almond milk base and fall spices, then topped with roasted, spiced pumpkin seeds at Nellie Rae's Kitchen in Upper Bucks County. Before you leave, take a Raw Pumpkin Tort to go. Made with real pumpkin and a nut crust, this vegan and gluten free snack is sweetened naturally with maple syrup or dates. Other vegan and gluten free pumpkin items include pumpkin cake with maple cream cheese icing and pumpkin pie.
If it sounds interesting, give it a try! This bistro-like eatery near Peddler's Village uses locally grown ingredients. Plus, it's BYO, so make sure to bring your favorite bottle from one of Bucks County's many wineries.
Voted #1 Gluten Free Bakery in Pennsylvania by Tripping.com, the largest vacation rental search engine, The Happy Mixer in Chalfont offers Pumpkin Pound Cake and Pumpkin Muffins both made with cream cheese frosting. Gluten free and vegan, The Happy Mixer's baked goods will add flavor to your morning. 
Dinner
Tony's in Ivyland has plenty of savory pumpkin items. Start with Pumpkin and Rosemary Hummus with smoked paprika, crispy chickpeas, and grilled pita. Share the Pumpkin Flatbread, which has a crust made with pumpkin ale, and topped with chicken apple sausage, red onions, and white cheddar. Leave room for Chorizo and Pumpkin Taquitos stuffed with spicy chorizo, Colby jack and cilantro, and toasted pumpkin seeds or Pumpkin and Squash Quesadillas.
A vegetarian dish, the Pumpkin Raviolis are made with butternut squash purée, sage brown butter, dried cranberries, baby spinach, toasted pumpkin seeds, and gingerbread dust.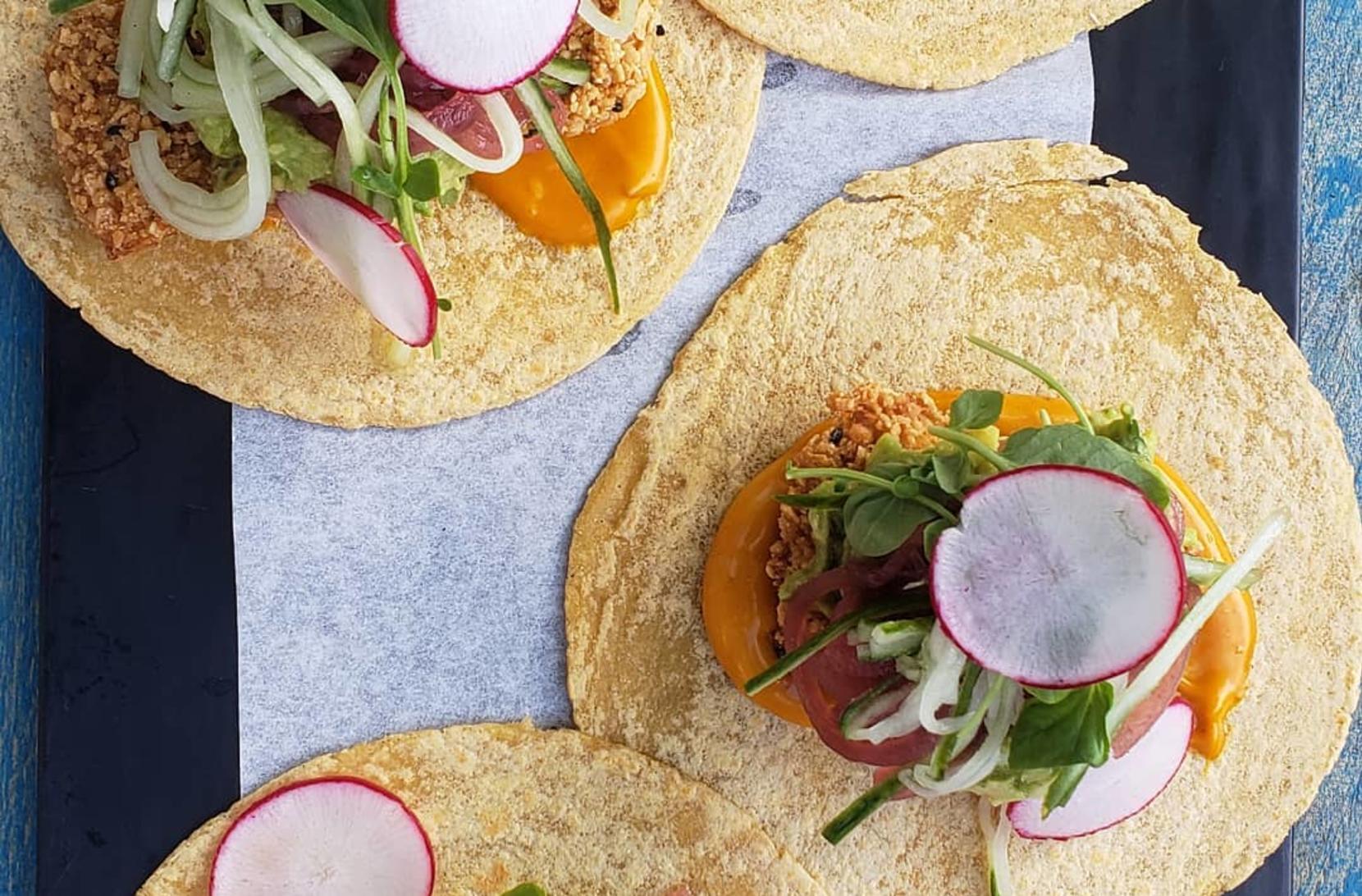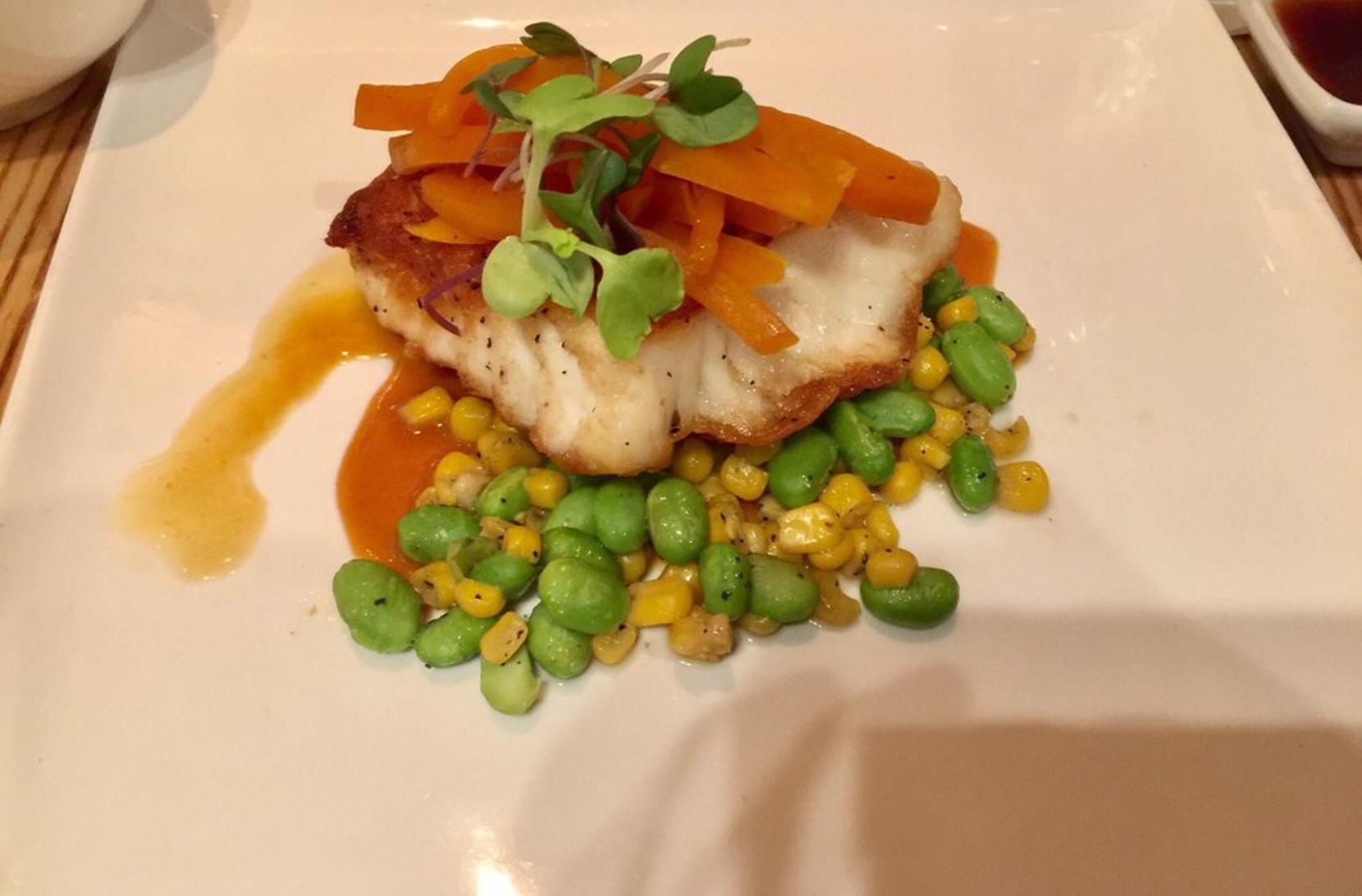 Pumpkin seed crusted tofu, pickled onion, pepper sauce, avocado and cucumber come packed in the Taqueria Verduras, or vegetable tacos. Or, try an Indian-inspired dish, Khorma is a mix of pumpkin, lentils and leeks in a mild house curry topped with crispy cauliflower, dried black grapes and pistachios.
Located in Riegelsville, be sure to order the Smoked Pumpkin Mascarpone Ravioli with toasted pumpkin seeds and brown butter sauce, stuffed with a smooth blend of smoked whole pumpkin puree folded with mascarpone garnish and finished with a dollop of sweet cinnamon crème fraiche. Feel free to add smoked pork belly. Look out for a Pumpkin Spiced White Russian from the bar!
12. Chilean Sea Bass Topped with Caramelized Pumpkin & Pumpkin Tempura Rolls at Ooka Japanese Sushi-Hibachi        
This sushi/hibachi spot has a Pan Roasted Chilean Sea Bass topped with caramelized pumpkin, served over corn and edamame, and coated in orange miso glaze. The menu also includes a Pumpkin Tempura Sushi Roll!
13. Pumpkin Gnocchi & Pumpkin Bread Pudding at Genevieve's Kitchen
You can find pumpkin in dinner and dessert in one place! Genevieve's in Doylestown will feature Pumpkin Gnocchi baked with duck confit and smoked gorgonzola cream sauce, as well as Pumpkin Bread Pudding topped with pumpkin gelato. Walk across the street for a movie at the County Theater, which opened in 1938!
Dessert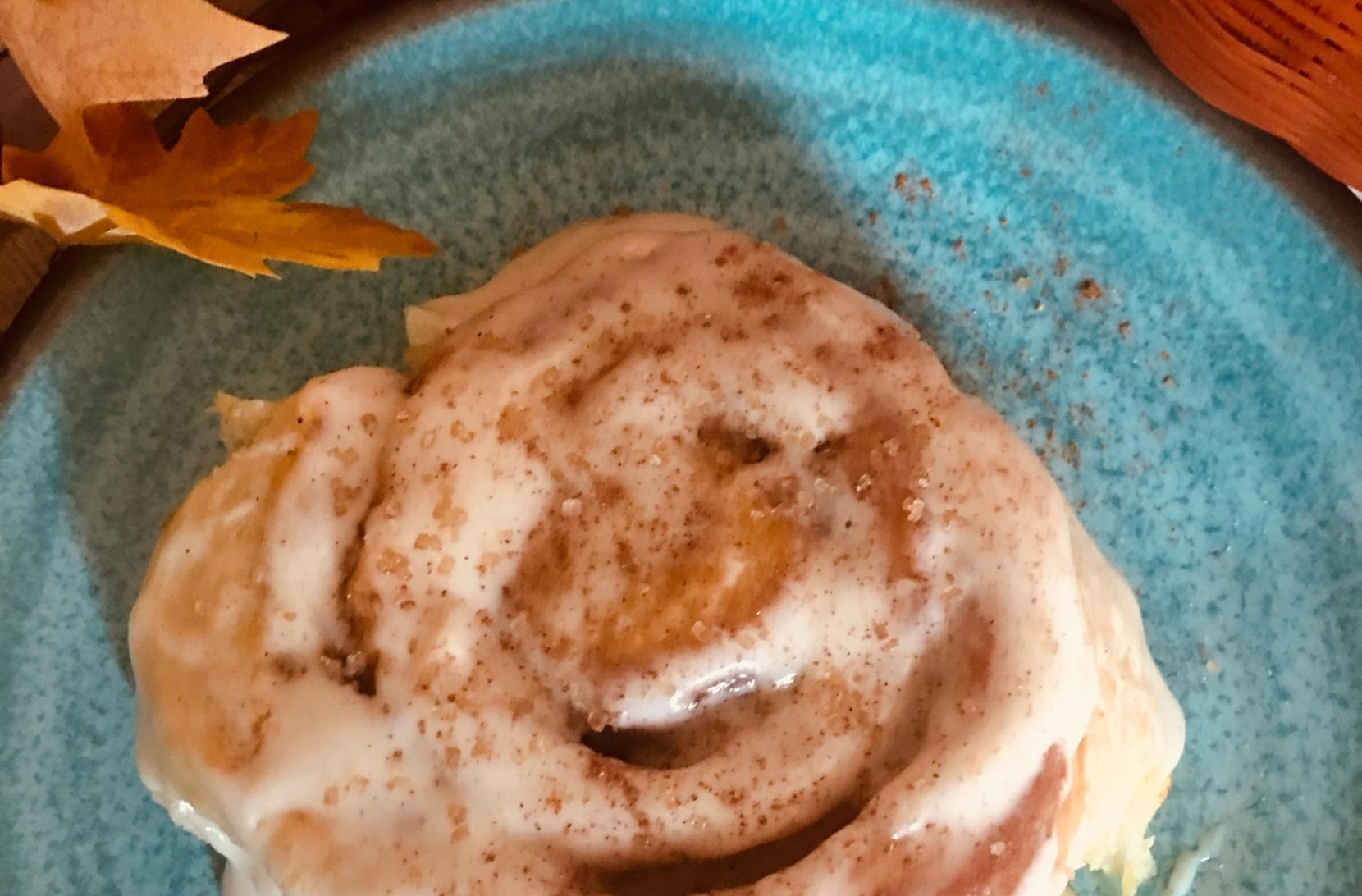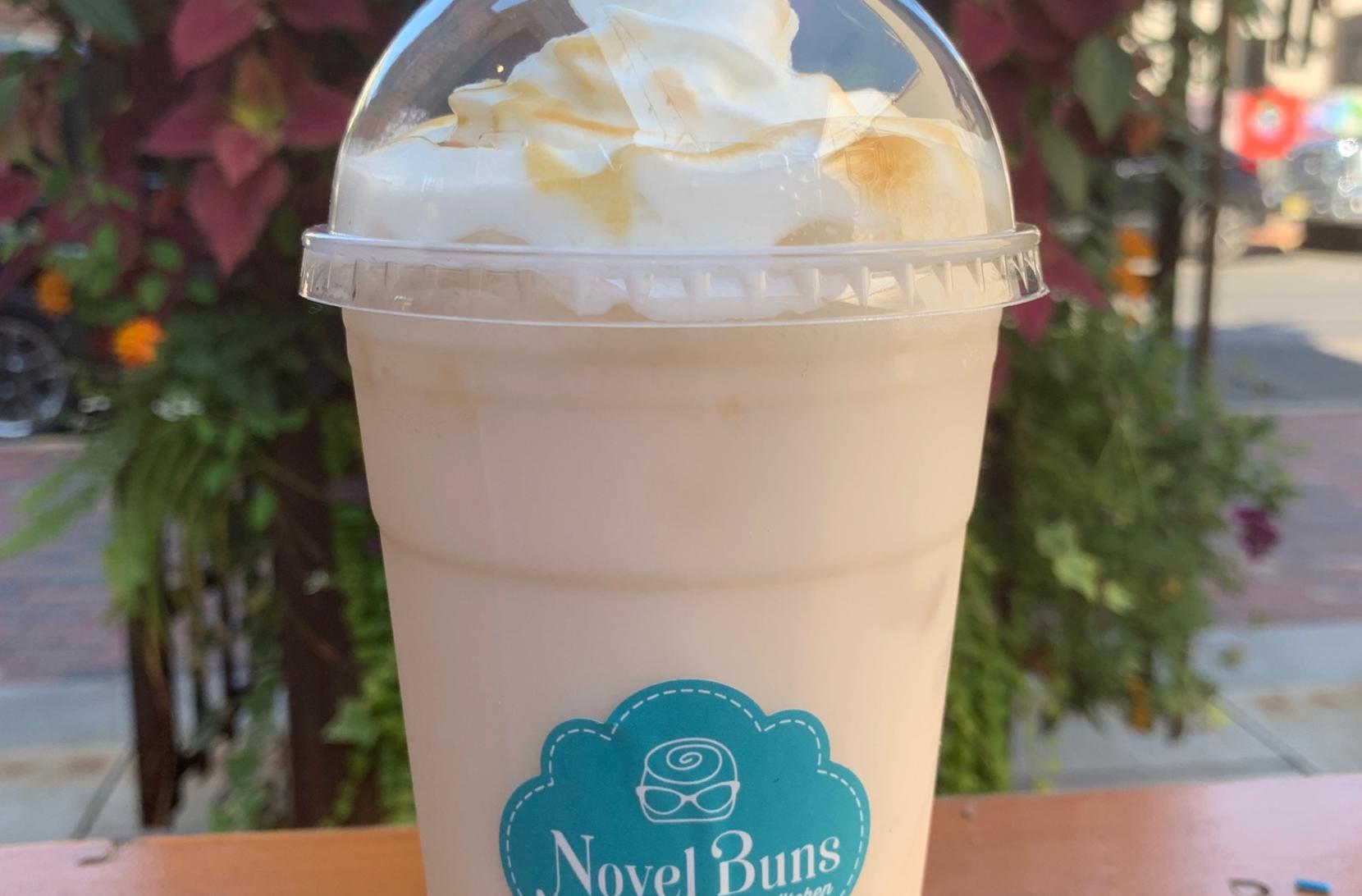 Pumpkin Chai Italian Cream Soda
14. Pumpkin Cinnamon Roll & Pumpkin Chai Italian Cream Soda at Novel Buns
It's anything but ordinary! The Pumpkin Cinnamon Roll is a pumpkin and cinnamon brown sugar bun with cream cheese frosting. The Pumpkin Chai Italian Cream Soda combines Italian soda, pumpkin puree, chai tea and half and half. The creamy, fizzy, fall drink can come with whipped cream. Check out Novel Buns at Ferry Market today!
15. Pumpkin Cheesecake and Pumpkin Latté at Babushkas  
Shopping in the Quakertown Farmers Market? Stop into Babushkas for a bite of homemade Pumpkin Cheesecake, or refresh with the Pumpkin Spice Latte topped with whipped cream, cinnamon and of course, candy corn.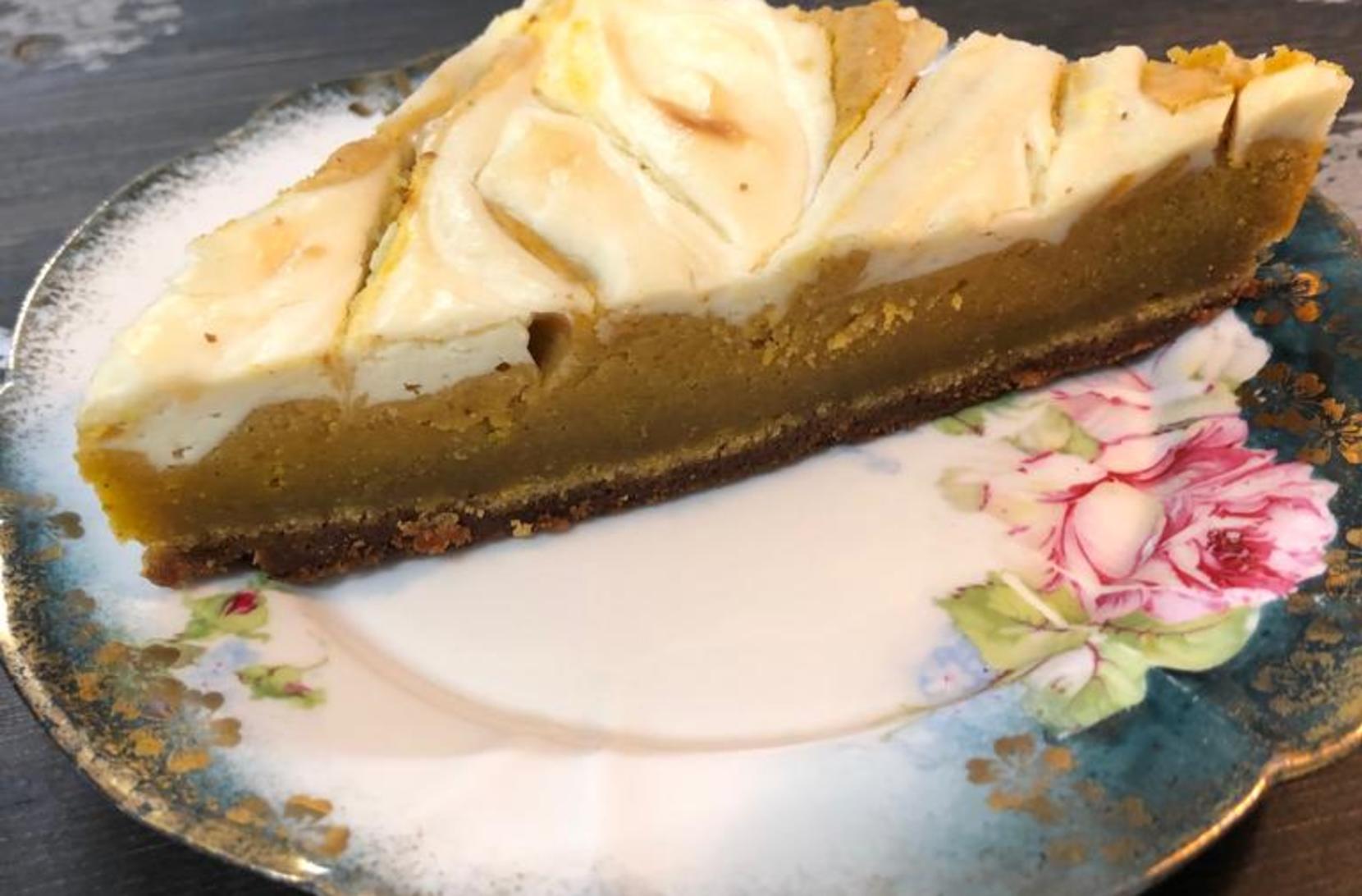 16. Pumpkin Cheesecake & Pumpkin Scones at Lochel's Bakery
This award-winning Hatboro bakery has been in business for more than 75 years and is ready to satisfy your fall birthday wishes! Pick up a Pumpkin Cheesecake drizzled in caramel sauce, topped with whipped cream and cinnamon, a Pumpkin Chocolate Chip Pound Loaf with vanilla and chocolate buttercream, or a Pumpkin Cream Cheese Roll. Lochel's also has Pumpkin Bars, Pumpkin Scones and Pumpkin Glazed Donuts.
This bakery inside the Bristol Amish Market has plenty of homemade pumpkin treats like pies, cheesecakes, muffins, whoopie pies, layer cakes, and pumpkin bars!
In the Bristol Amish Market, find the start of a perfect autumn duo! A horror movie with a bucket of Pumpkin Spice Popcorn that's bursting with fall flavors and glazed with chocolate pumpkin frosting is the perfect way to celebrate Halloween.
Choose a Glazed Pumpkin Cake Donut filled with homemade pumpkin crème, real pumpkin and spices, and topped with white icing and cinnamon, or have a Cinnamon Sugar Pumpkin Cake Donut. Pair your donut with a Pumpkin Pie Latte or Pumpkin Pie Chai, which uses real pumpkin and tastes like pumpkin pie in liquid form. You won't go hungry inside the Bristol Amish Market!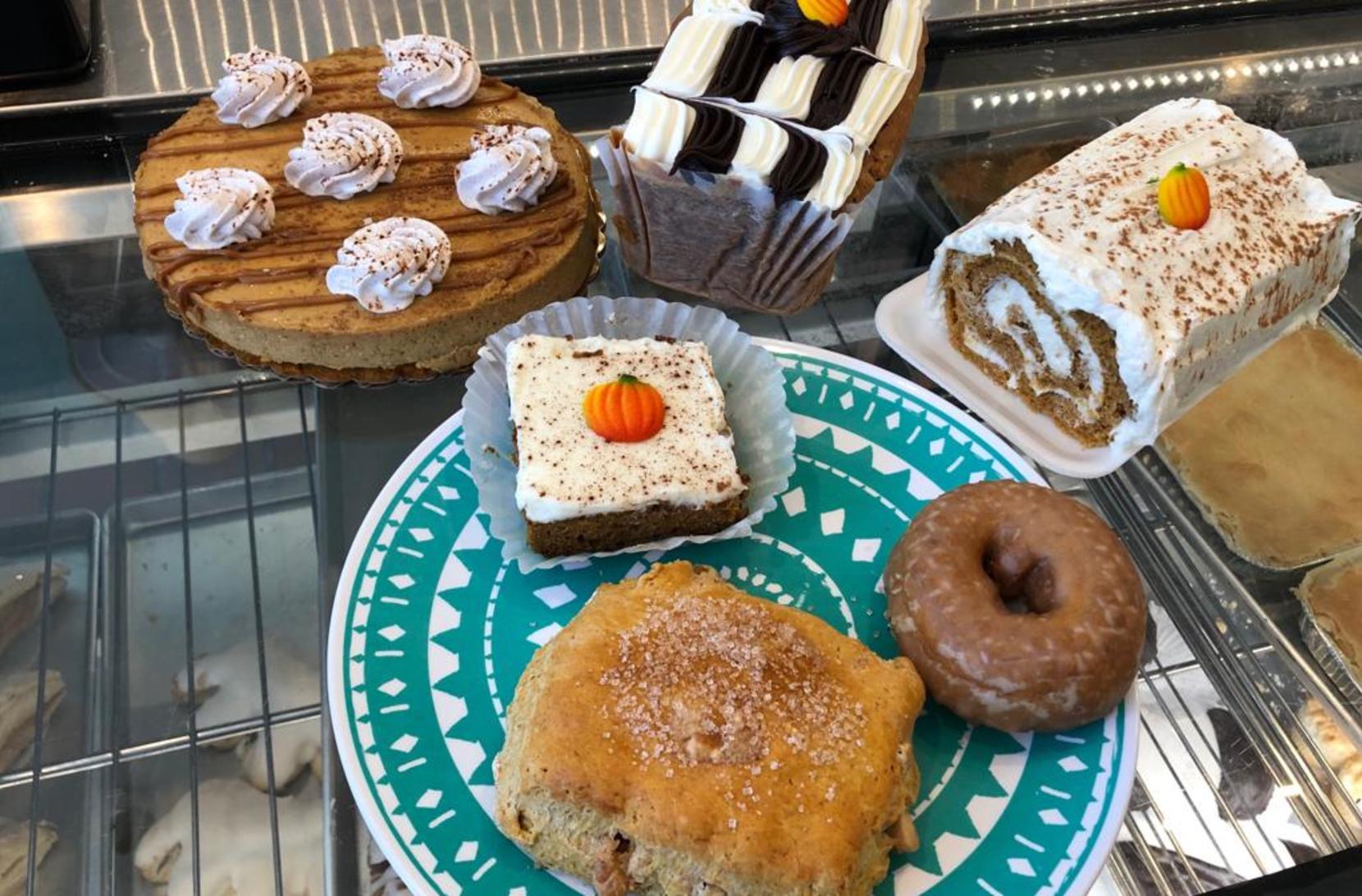 Pumpkin Cheesecake & Pumpkin Scones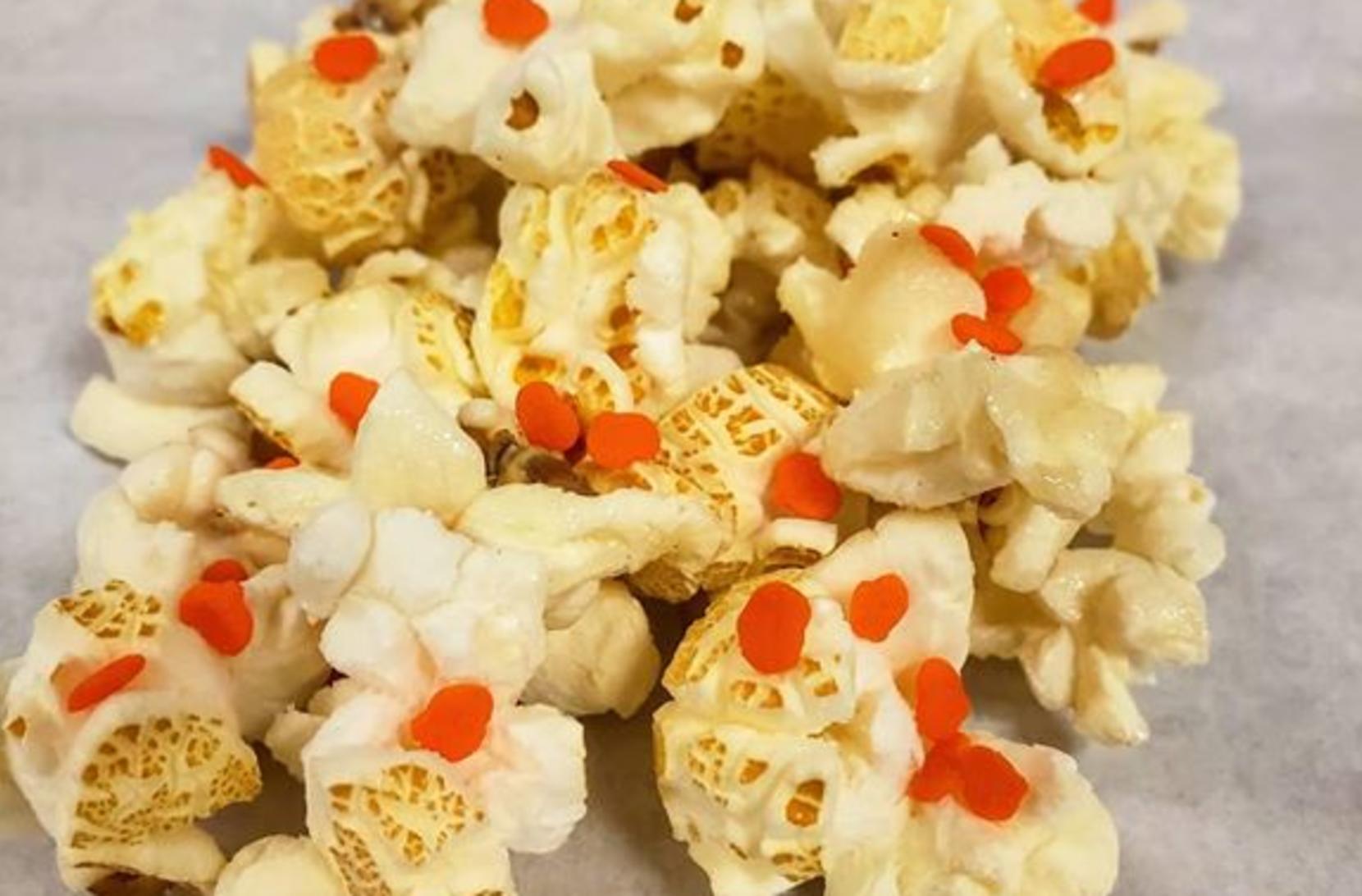 If you find yourself in New Hope's Ferry Market, stop by Sciascia's for Pumpkin Cheesecake Macarons. They are made with cinnamon, ginger, cloves, cream cheese buttercream and pumpkin. The award-winning chocolatier offers other handcrafted and gluten free confections, like truffles and salted caramels. Get a cup of their hot chocolate too. It's like a liquid chocolate bar!  
Pumpkin Caramel Ganache Truffles from this Newtown chocolate shop will satisfy your sweet tooth! The dark chocolate is filled with homemade caramel and natural ingredients like pure pumpkin, spices, and Madagascar vanilla. Make sure to check them off on your app for the Sweet Spots Trail!
The Pumpkin Cheesecake is a mix of homemade pumpkin pie and vanilla cheesecake. Look out for Pumpkin Bisque! After dessert, take a walk along historic State Street in Newtown.
Dip Pumpkin Pecan Biscotti into a hot coffee! Be sure to grab some from this award-winning company in Bucks County. Head to their "honor stand" in Hilltown Township to pick up a bag.
Come into this farmer's market in Ivyland and try out their homemade Pumpkin Pie Ice Cream! The family farm has been in business for more than 100 years, so you know the ice cream has to taste good. Tanner's is known for its chocolate milk as well, so bring a gallon home with you! 
25. Pumpkin Soft Serve, Pumpkin Hard Ice Cream, & Pumpkin Ice Cream Sandwiches at Dairy Delite
Not sure how you want your Pumpkin Ice Cream? Dairy Delite offers it in soft serve, in hard ice cream form, or between a cookie sandwich. This Levittown shop has been family owned and operated since 1953, and they use all-natural ingredients to make their ice cream, water ice and cones on location.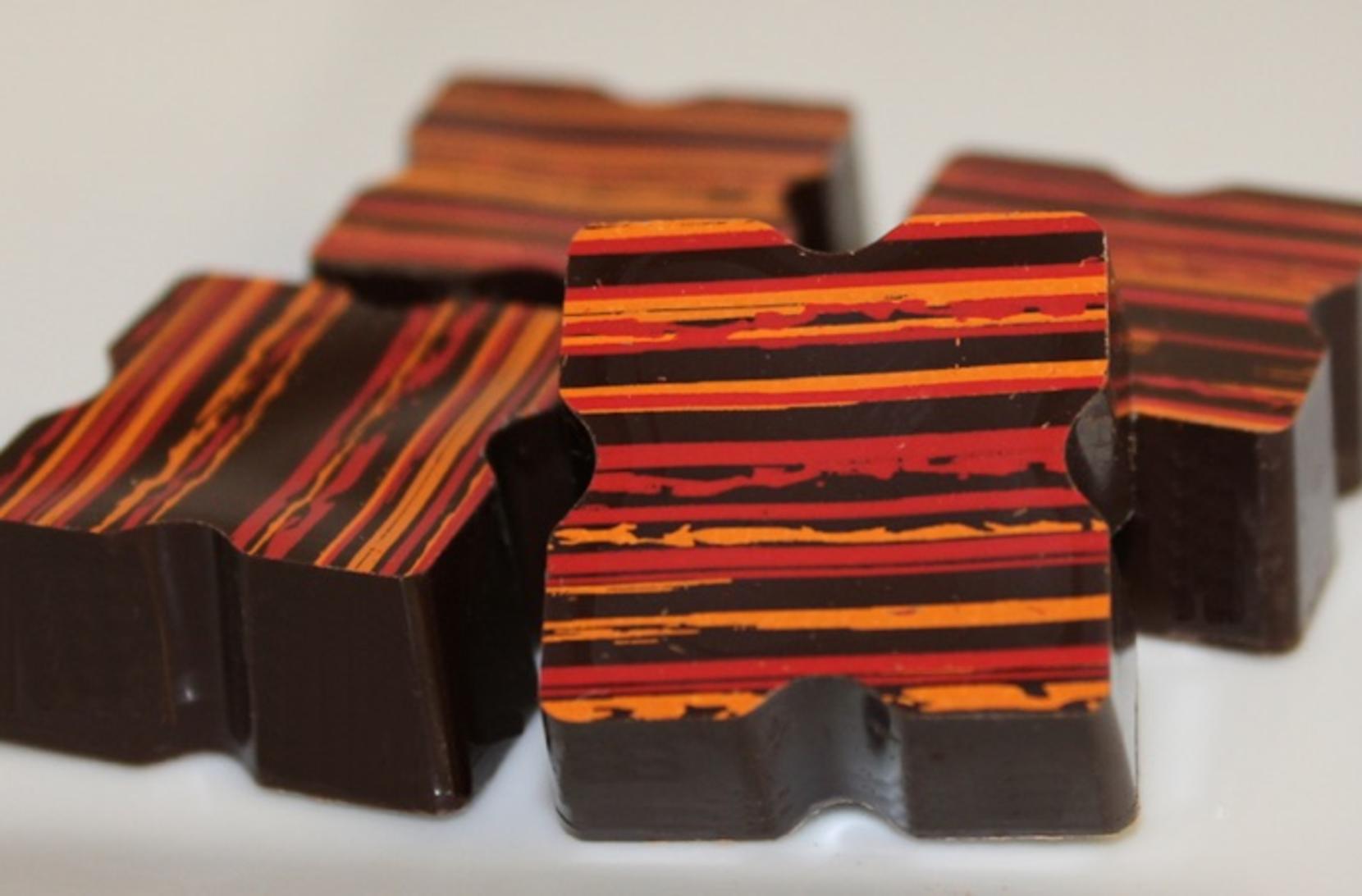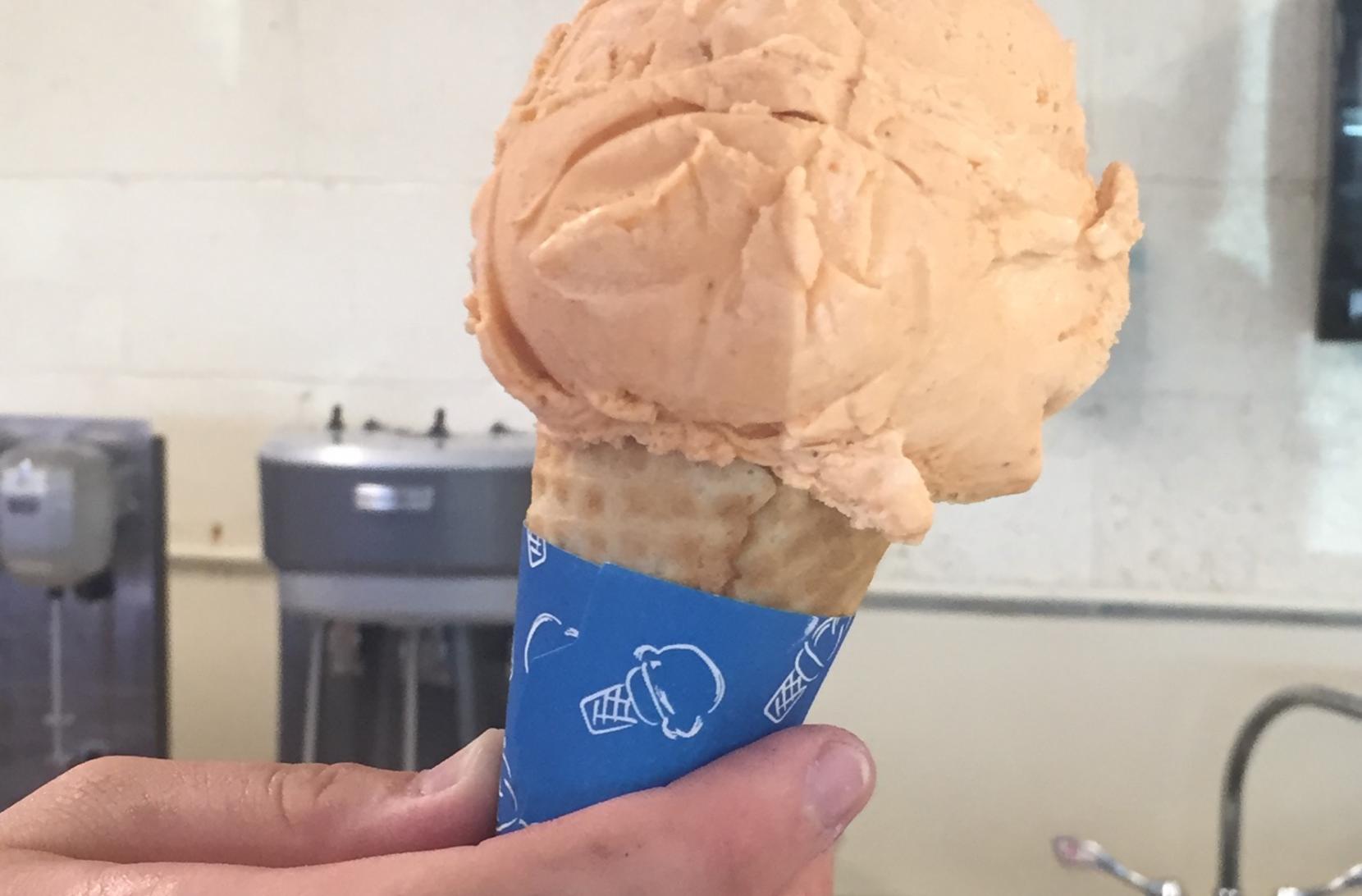 This ice cream shop uses locally sourced, organic ingredients, and they're peanut-free! With plenty of locations, it's easy to find OwowCow's Pumpkin Spice Ice Cream. OwowCow has won many awards like Best of Philly and Best of Bucks, so it's worth the visit! Some other ice cream flavors include Cinnamon Bourbon and Rosewater Cardamom.
USA Today named Uncle Mike's the best ice cream parlor in Pennsylvania in July 2019! This shop in a Warminster shopping center makes gourmet ice cream, sorbets, and other frozen treats on premises. Get your Pumpkin Pie Ice Cream here!
Beer, Wine & Spirits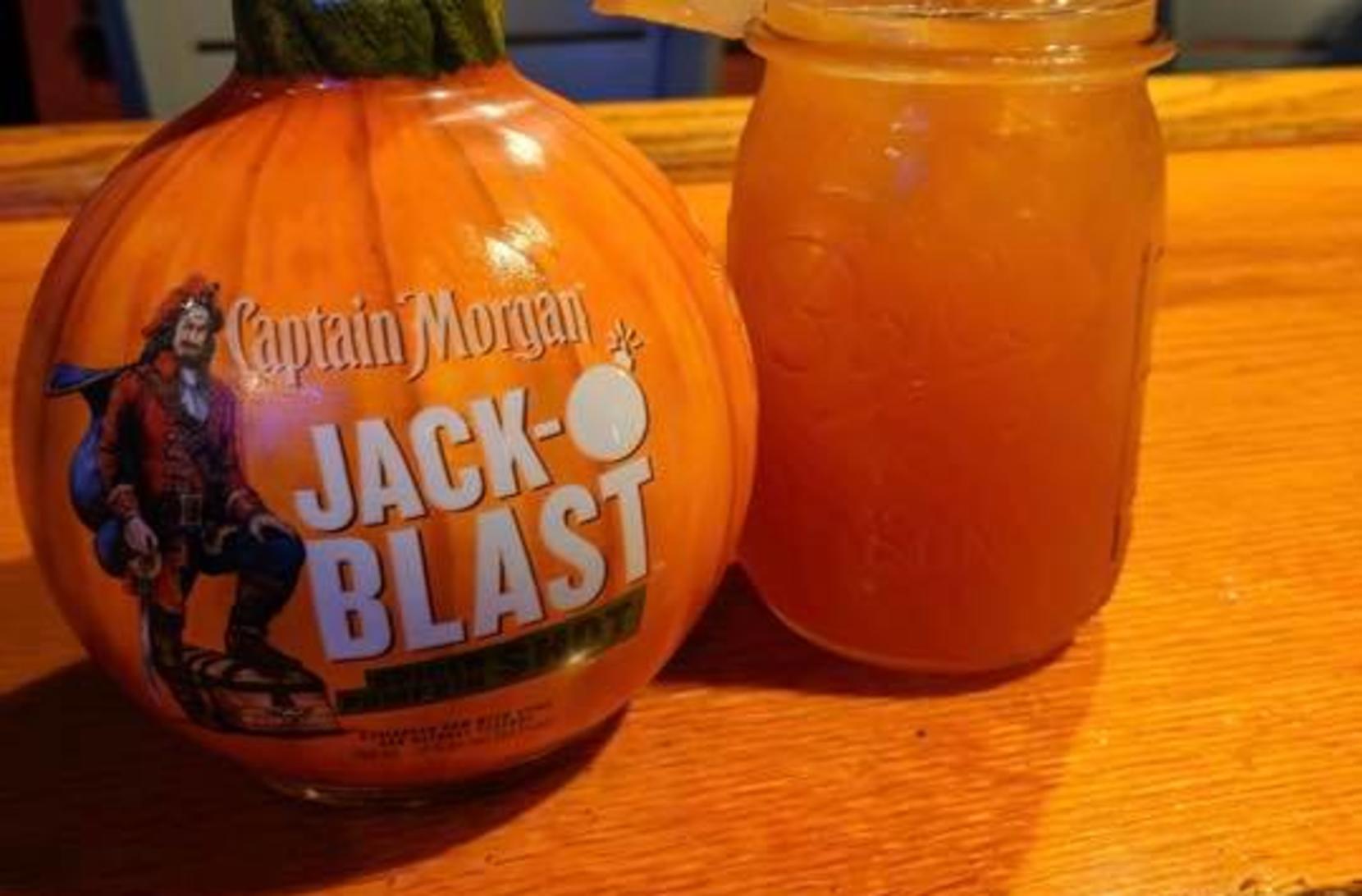 Pumpkin Beer, Captain Cauldron
28. Pumpkin Beer, Captain Cauldron & more at Fireside Smokehouse
Sit by the fire inside or at the patio bar and warm up with a Captain Cauldron which mixes Captain Morgan, orange and cranberry juices, club soda, and lime. Fireside also offers a Pumpkin Martini, a Pumpkin White Russian made with pumpkin vodka, Bailey's Pumpkin Spice, and Kahlua, as well as seasonal beers like Dogfish Punkin Ale and Sam Adams Oktoberfest.
The Pumpkin Spice Liquor Specialty Cocktail, made with Tito's Vodka, Pumpkin Spice Liquor and Kahlua Cream, will add a taste of fall to your evening. Water Wheel Tavern in Doylestown uses locally -grown ingredients, so make sure to try the food too!
The seasonal Dogfish Head Punkin Ale at this Doylestown restaurant will be a flavorful start to your dinner. With 7% ABV, Punkin Ale is like sipping sweet, bubbly pumpkin and brown sugar. The Ale has traces of cinnamon, all spice, and nutmeg, so it'll be like smelling a warm pumpkin pie.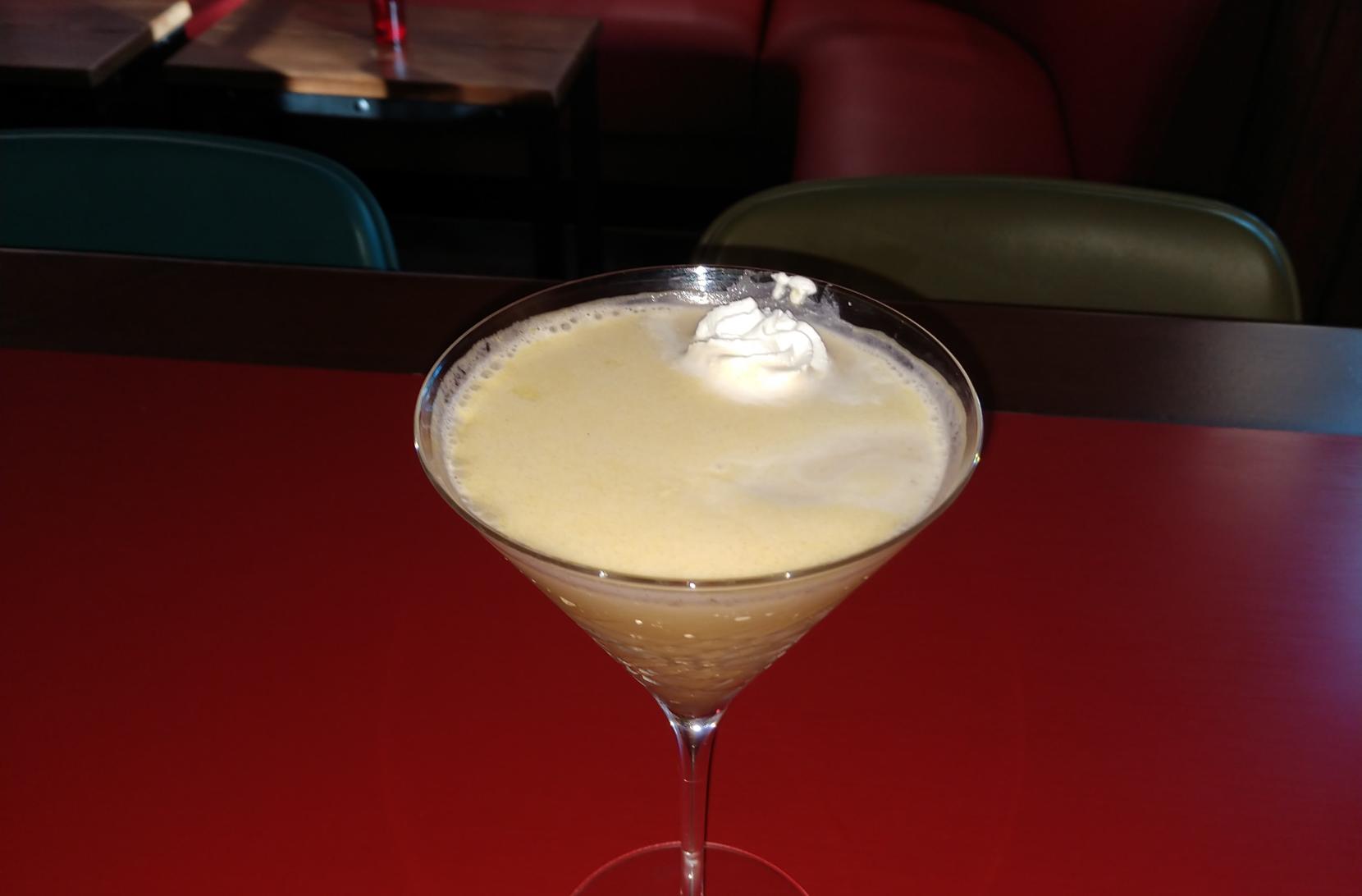 31. Pumpkin Martini at Durham Springs – Event Center and Restaurant
The Pumpkin Pie Martini is a dessert drink. Vanilla Vodka, Kahlua Liqueur and Crème de Cocao are poured over ice, shaken with pumpkin pie filling, crème and pumpkin pie spice, then poured into a chilled martini glass, and garnished with a whipped crème rosette or graham cracker rim. Come enjoy dessert amidst the scenery of this old, stone farmhouse!