CALEB'S AMERICAN KITCHEN
When Chef Caleb Lentchner decided to open his own restaurant, he wanted to do more than just cook for people. He wanted to build a community. 
Next to Peddler's Village in Bucks County, Caleb's American Kitchen is a BYO New American bistro-styled eatery that features dishes made with locally grown ingredients.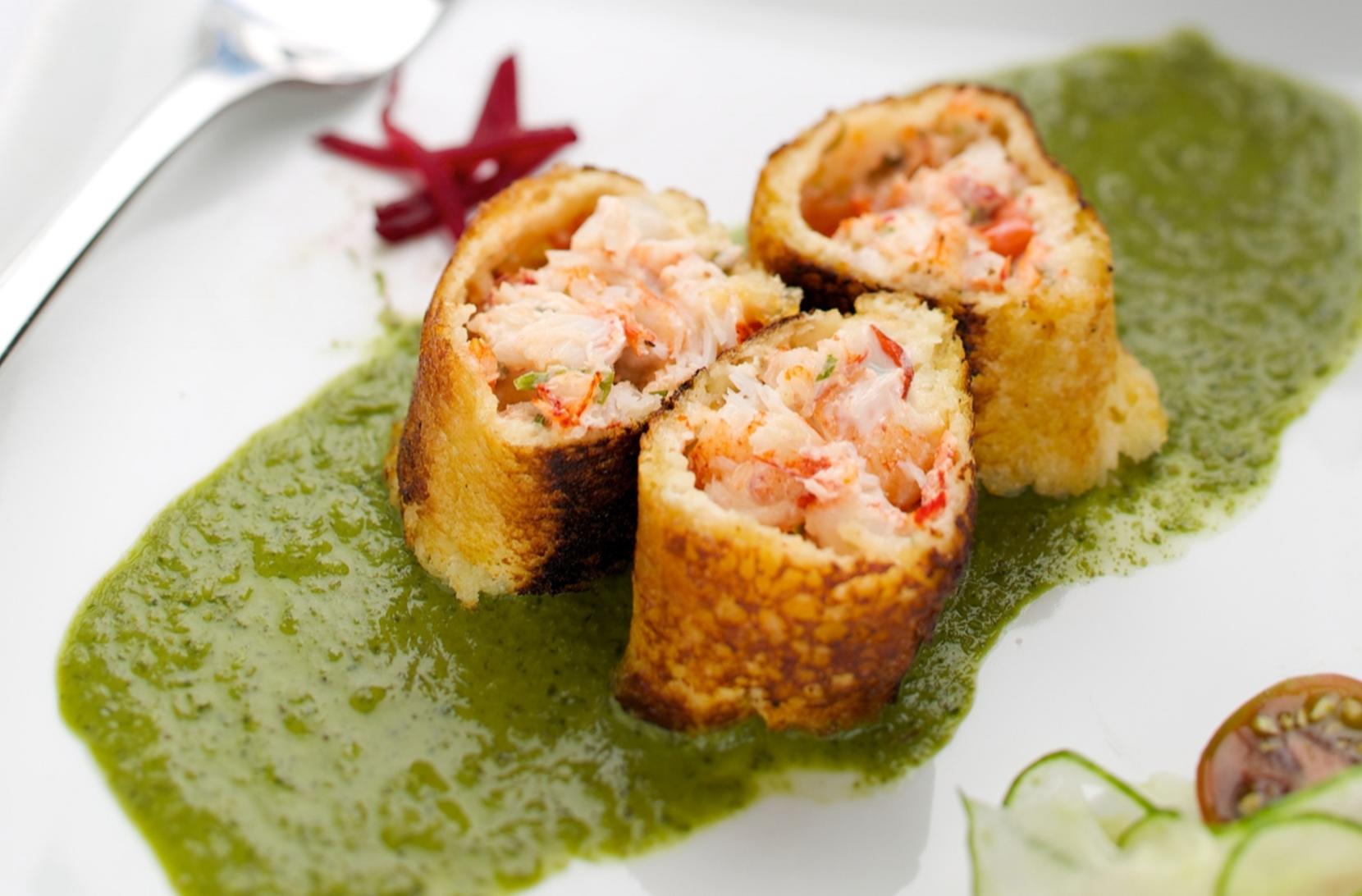 Lobster Rolls at Caleb's American Kitchen
"Bucks County is blessed to have so many wonderful farms," said Caleb. "When you work with local farms, you're building a community. You're getting the opportunity to support the local economy in more ways than just the restaurant itself and I think that's very important."
Chef Caleb's menus are inspired by all things quintessentially American including steaks, burgers, lobster, shellfish, New England, Creole, Tex Mex and California.
The former executive chef and general manager of New Hope's Marsha Brown Restaurant also highlights his fresh food with Friend of a Farmer Dinners twice a month April through October.
Caleb's American Kitchen is open daily for breakfast, lunch and dinner. So, whether you're taste buds are craving poached eggs and salsa over a bed of sauteed spinach, a grilled salmon club with bacon or luscious seared scallops with shrimp and lobster risotto, the delectable dishes will be sure to satisfy your palate.
Try some of the chef's other interesting choices including a Lobster Roll appetizer that's rolled up like sushi and pan-seared to a crisp in thinly sliced Brioche bread. Or sample the Short Ribs Grilled Cheese with aged cheddar cheese, pickled red onions and slowly braised short-rib.
A former New Yorker, Caleb encourages visitors to explore Bucks County before or after their meal. 
"It's just a wonderful place," he said. "It's so beautiful. There's just so much to do, whether it's the leaves changing, going to the festivals, visiting the wineries...You can go to the Michener. You can go to Washington Crossing Park...it's endless what you can do here." 
The restaurant also features a private dining room for various events up to 45 guests. 
"I just love food and I love cooking food," said Caleb. "It is so gratifying to be able to prepare food and tehn go around and talk to guests and get back from then such passion and desire for what I've cooked."