Bucks County Burgers
Skip the BBQ and visit one of these burger spots, where you can enjoy a patty of juicy meat stacked high with toppings. Walk it off at Parx Casino®, or shop it off in New Hope or Doylestown.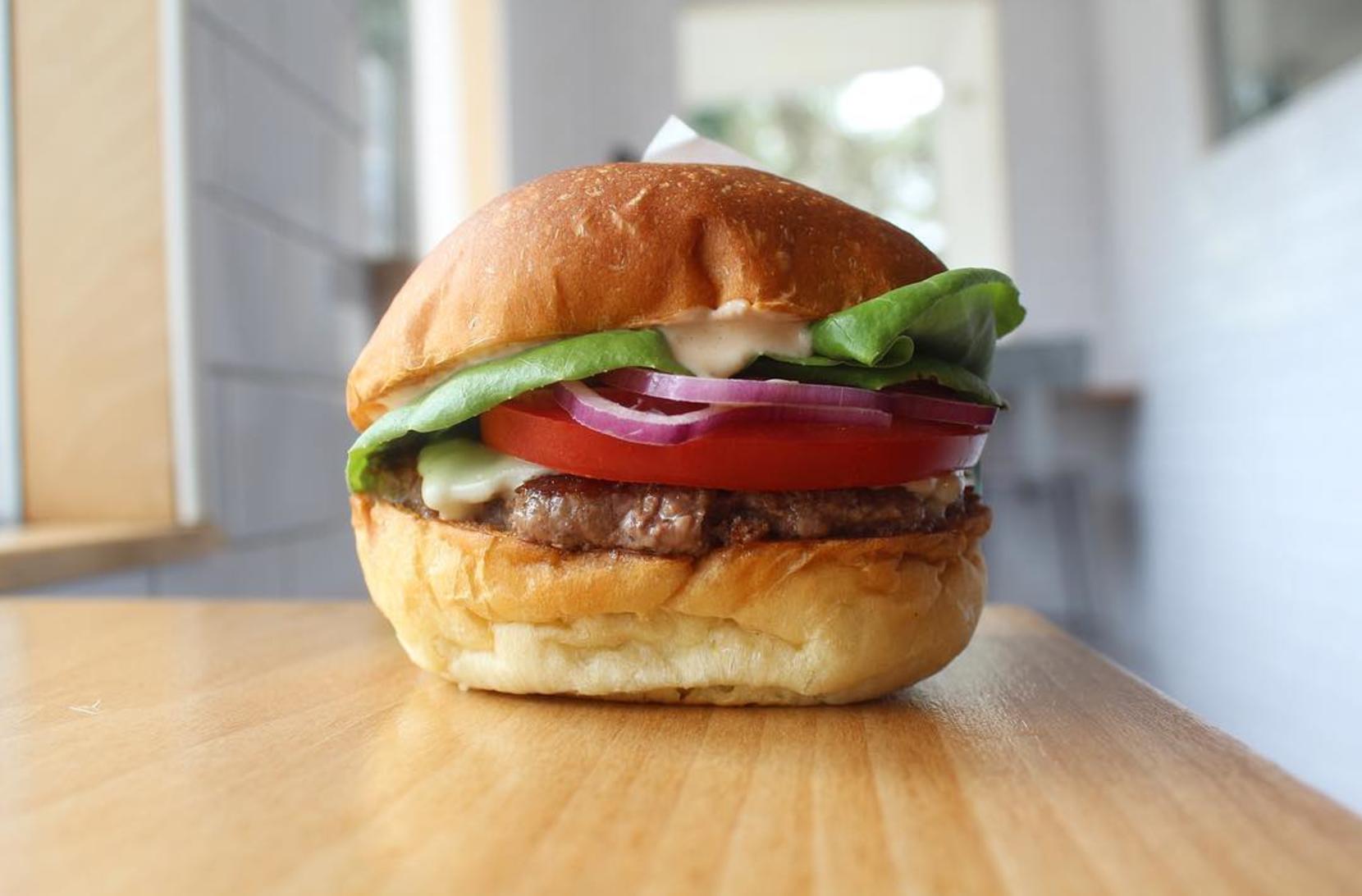 Taste one of their classic cheeseburgers or try something fun like their Crispy Chicken Burger made from scrapple. Looking for a meatless option? Go with the Impossible Burger™.
Come by the Churchville Inn for one of their three styles of burgers, including Iron Works, Churchville, and Veggie burgers, and add one of their many tasty toppings to your liking.
Drop by for a delectable burger for lunch or dinner! Order their Heart Warmer Burger with pickled jalapenos, or try their vegetarian option, the Green Acre, which is made with a black bean patty.
Order up their unique Kimchi Burger, which is topped with homemade kimchi for a Korean taste, or bite into a fresh and fabulous Beet Burger.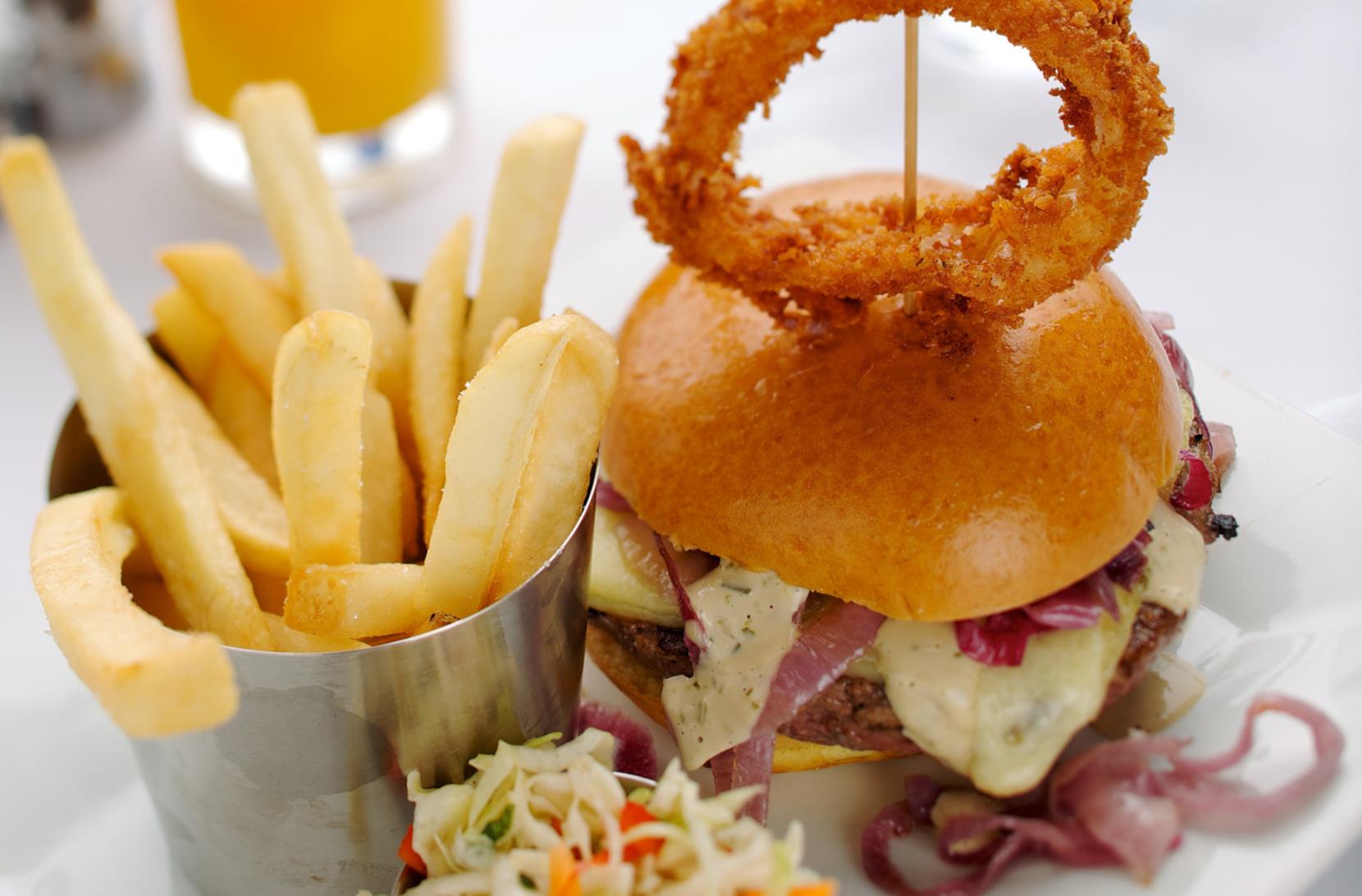 Burger at Caleb's American Kitchen
Known for their fun, tasty burgers, order the Mac & Cheese Burger or the Philly Special Burger. All burgers are served with housemade seasoned chips and a pickle.
Tap into The Iron Oven for dinner and taste one of their many mouthwatering burgers with a side of fries or chips. Their BBQ Burger, topped with onion rings, cheddar cheese and BBQ sauce, will leave you licking your fingers!