DISCOVER BUCKS COUNTY'S DECADENT DESSERTS
The best part of every meal is dessert. Whether it's a scoop of fresh-made ice cream, a homemade pie or pastry or a decadent slice of chocolate cake, everyone can satisfy their sweet tooth in Bucks County.
ICE CREAM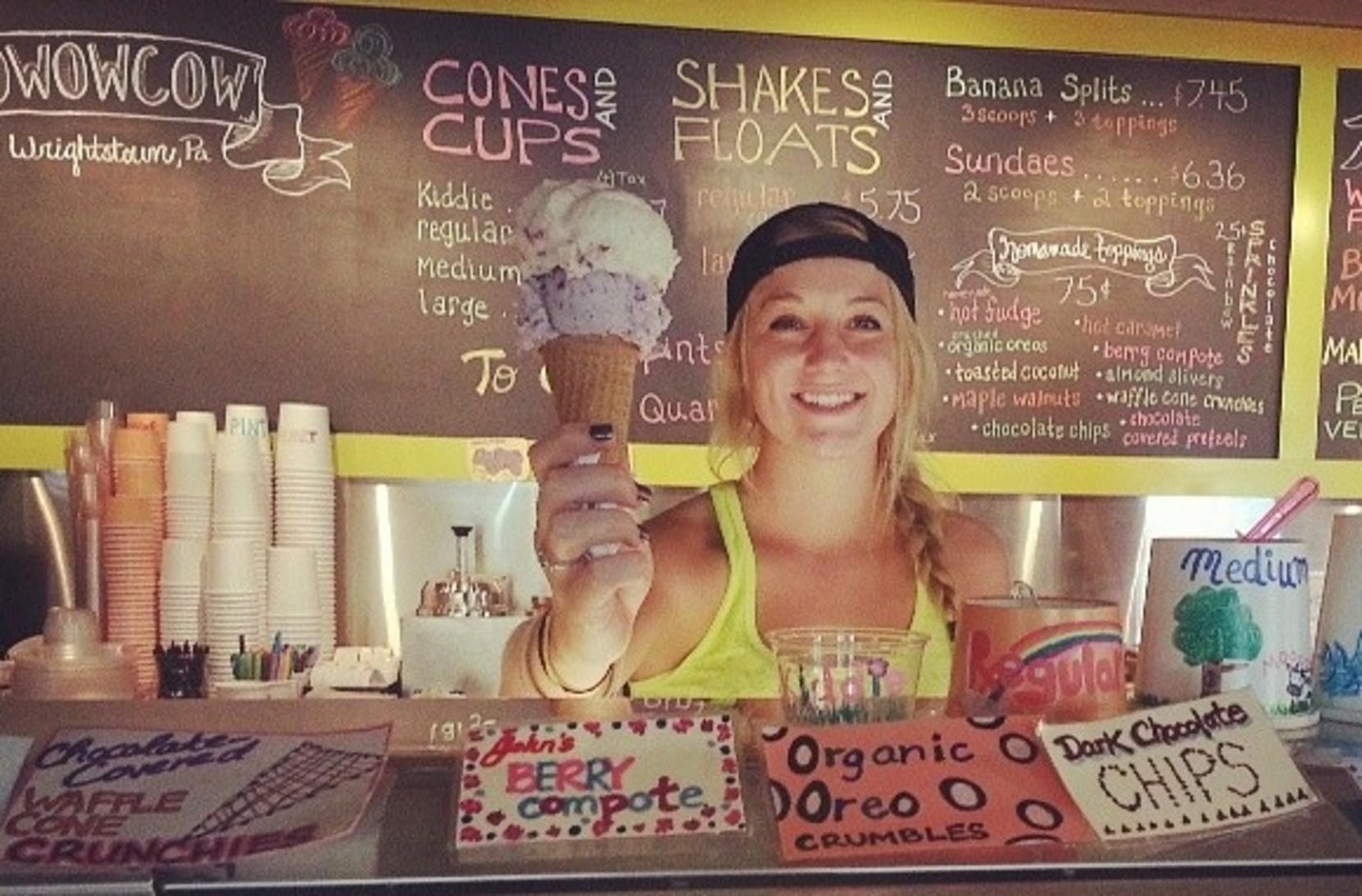 Indulge in some homemade, organic ice cream at OwowCow Creamery. Named one of the Top 10 ice cream shops in the country by TripAdvisor users, OwowCow makes all of their unique flavors from scratch using all-natural ingredients. OwowCow's menu changes daily, with a mix of classic and unique flavors like chocolate jalapeño and sweet potato maple walnut swirl. 
No day in Newtown is complete with dessert from Sweet Pea Homemade Ice Cream. Sweet Pea offers homemade ice cream, chocolate creations, real fruit smoothies and fresh baked goodies to please every taste bud. Grab a cone of classic chocolate or try one of their unique variety of flavors like toasted coconut, peanut butter and fluff or chocolate dipped strawberry! Also in Newtown, Goodnoe Farm Dairy Bar offers flavors like Swiss chocolate almond and cherry vanilla. Yum!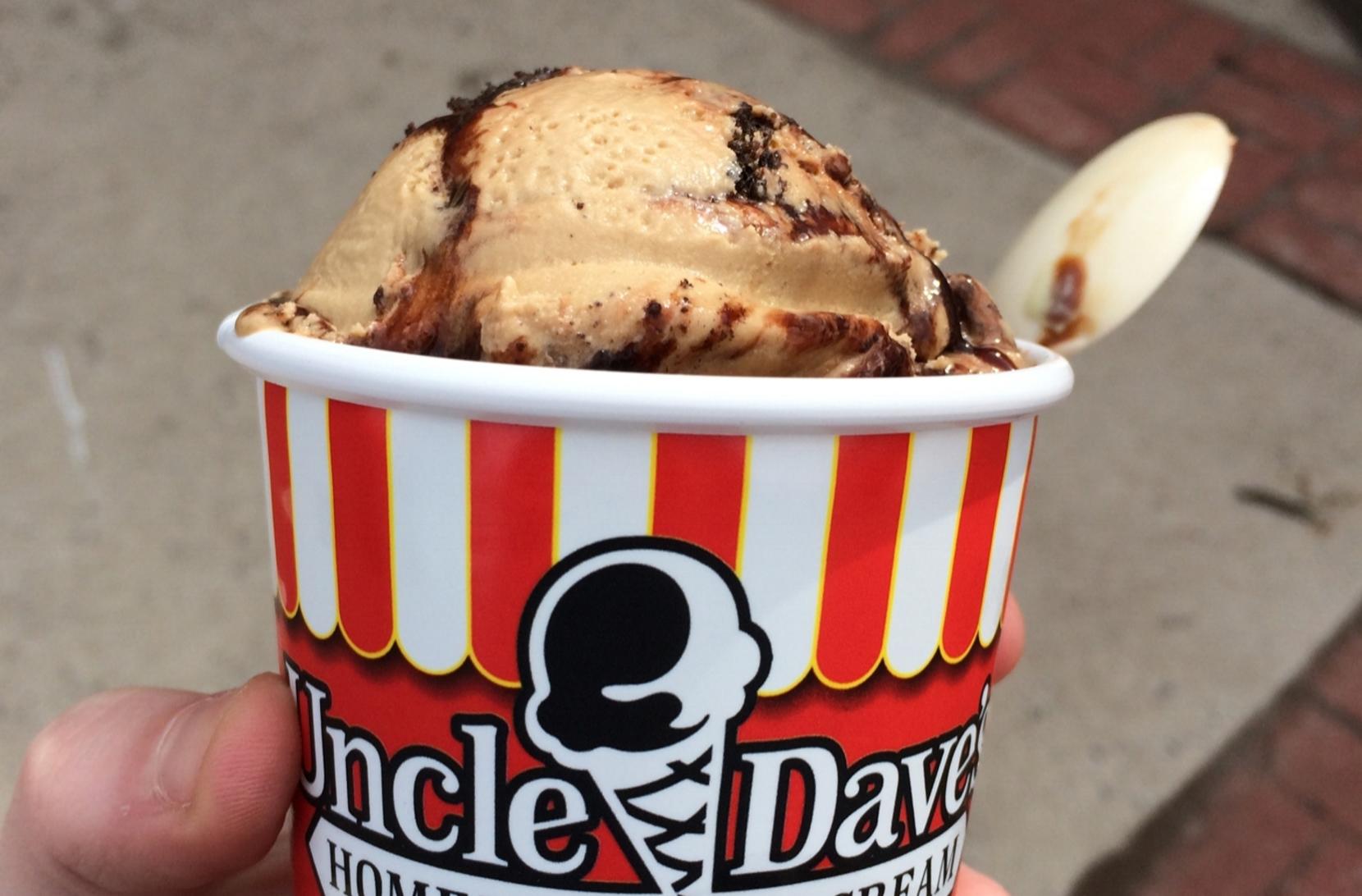 Uncle Dave's Homemade Ice Cream
Located at Shady Brook Farm, Uncle Dave's Homemade Ice Cream serves premier, hand-dipped ice cream in a wide variety of flavors to customers near and far. From cups and cones to sundaes and shakes, Uncle Dave's has delicious frozen treats and novelties for everyone. You can even grab a pint to enjoy in between visits!  
HOMEMADE BAKED GOODS & ARTISAN CHOCOLATES
A Yardley tradition for generations, Cramer Bakery not only creates dream wedding cakes, they make some of the best homemade desserts in Bucks County. Pastries, donuts, cupcakes and more are prepared fresh every day just for you.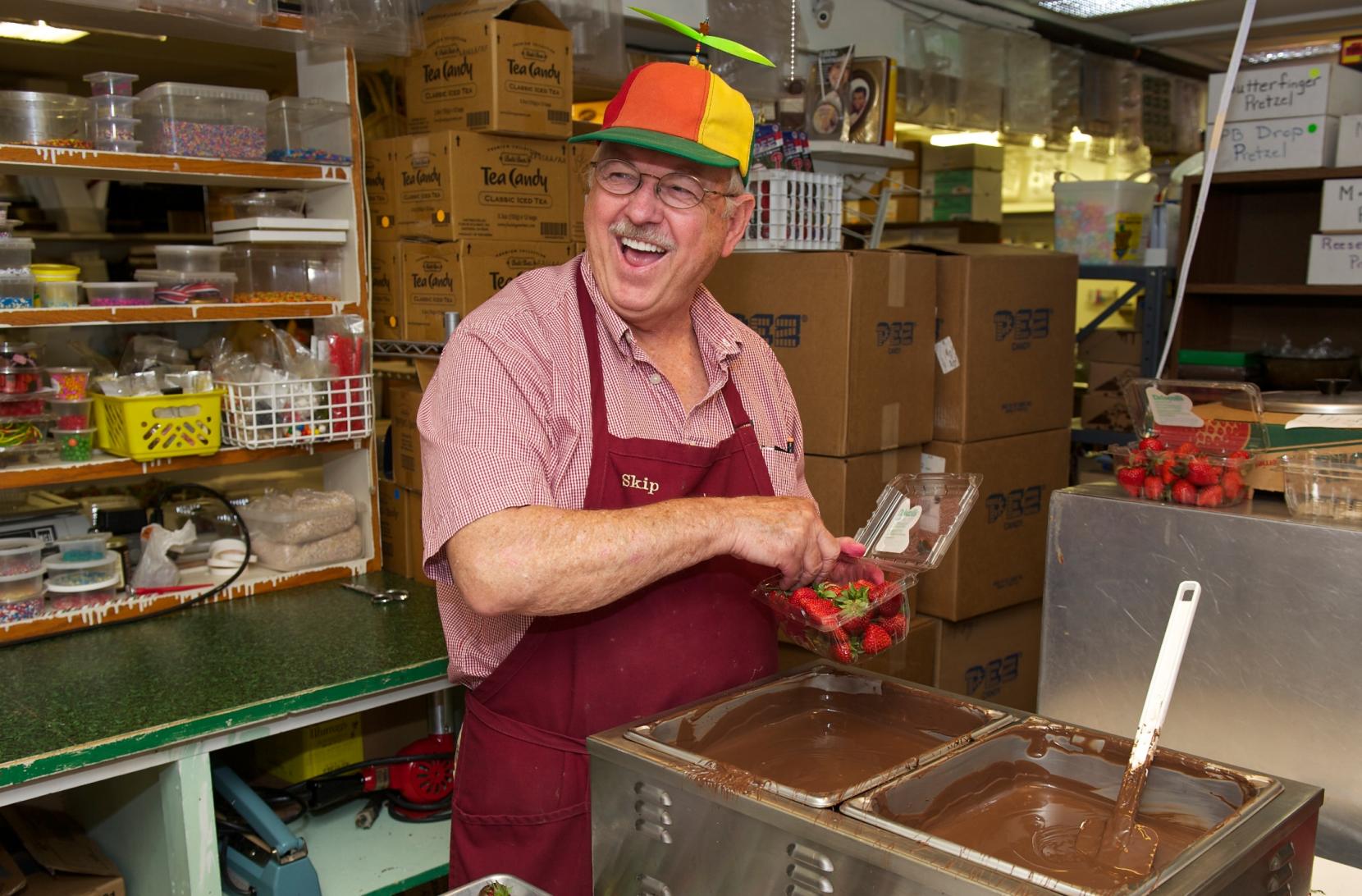 Dipping Strawberries at Skip's Candy Corner
At Skip's Candy Corner in Peddler's Village, they are always creating new flavors of their famous fudge, but there is no substitute for old fashioned chocolate. This melt-in-your mouth treat is prepared fresh on premises and is always a crowd pleaser. Try Skip's signature "Peddler's Trash": pretzels, Cheerios, Chex and Mini M&Ms convered in decadent white chocolate. Don't forget to pick up some pet-friendly Dipped Dog Bones for your furry friend!
Nina's Waffles has sweet and savory waffles for everyone's craving! Top your waffle with one, two, or THREE of their 100 ice cream flavors. As they like to say, experience the adventure of combining new flavors to make your own waffle creation!  
The Lucky Cupcake Company, with locations in Pipersville and Peddler's Village, has been baking beautiful and delicious cupcakes since 2010. With flavors like chocolate raspberry, carrot, Boston cream and other classics, these Cupcake Wars stars fulfill every kind of cupcake craving.  
What could be more satisfying that dipping your favorite dessert in a chocolate fondue? Each chocolate fondue dessert at The Melting Pot of Warrington comes with strawberries, blondies, bananas, pineapples, brownies, marshmallow treats and more to dip in chocolate sauce. 
THE PERFECT ENDING TO A HEARTY MEAL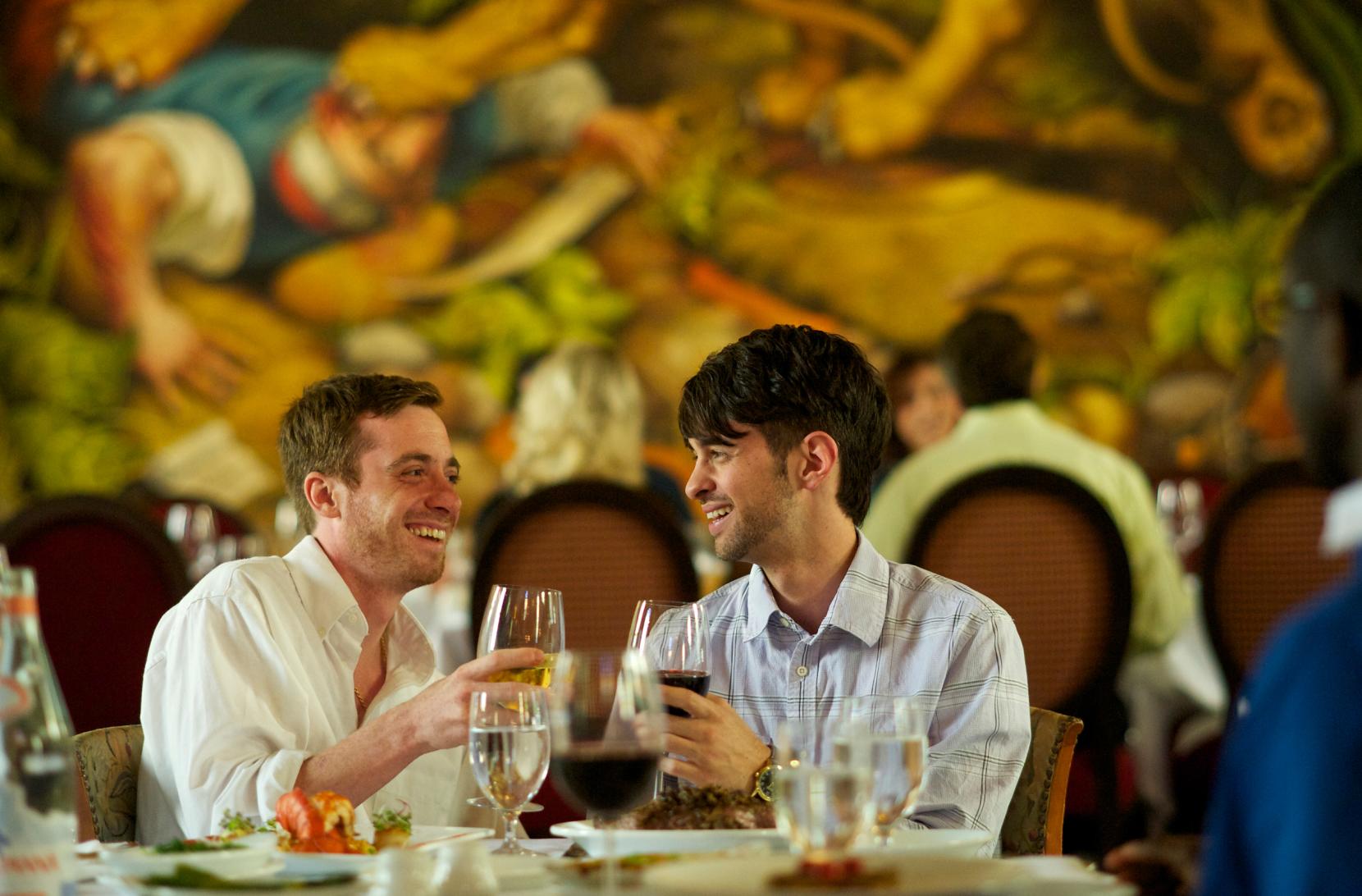 Go to Marsha Brown Restaurant in New Hope for the Cajun cooking, but stay for the dessert. Southern pecan pie and chocolate molten cake both make great endings to a meal, but the "24K" carrot cake is, as Marsha says, "worth its weight in gold."  
Golden Eagle Diner and Bakery in Bristol has one of the most extensive menus in Bucks County, and dessert is no exception. Cheesecakes, éclairs, carrot cake and nine different pie flavors are just a small sampling of Golden Eagle's divergent dessert menu.   
Start with wine and stay for dessert at some of these wineries on the Bucks County Wine Trail. While you find your favorite Sand Castle Winery wine, you can find your favorite locally made chocolates and biscotti to complement. Nothing goes better with chocolate than a glass of Bucks County wine. New Hope Winery offers a gift basket with a bottle of wine, two wine glasses and a box of chocolate. Crossing Vineyards and Winery in Washington Crossing has a Chocolate Cherry Truffle wine and also offers a class to help you create the perfect wine and chocolate pairings.