Get to Know: Bucks County Farmer Malaika Spencer
Malaika Spencer isn't afraid to get her hands dirty. The Yardley native explains the science and success behind farming and the farm-to-table scene in Bucks County…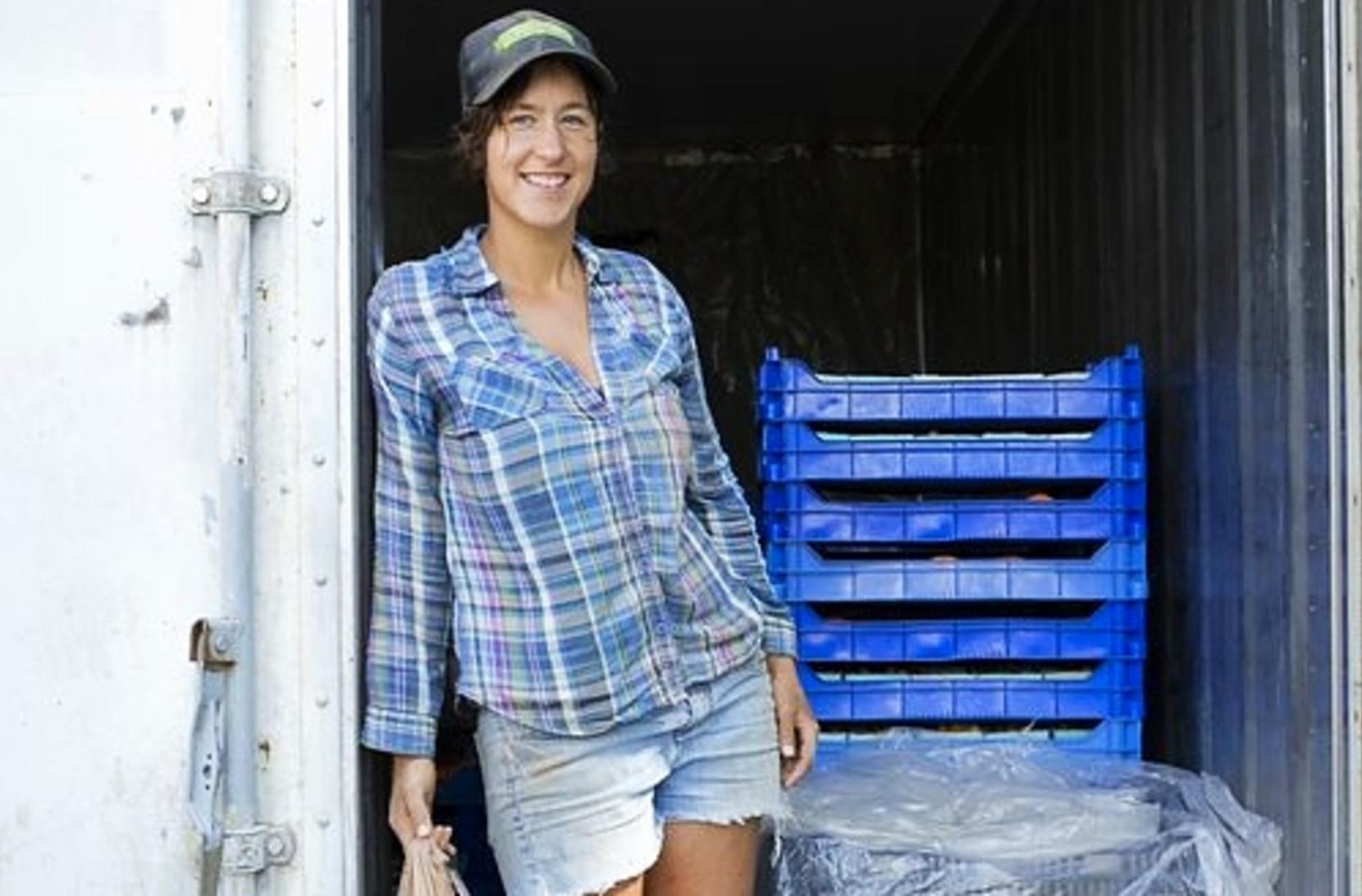 Veggies at Roots to River Farm
How did you get started in farming? 
I started with an organic farming program offered at my high school and fell in love with working outdoors. I would work on farms in the summer in Bucks County and Central NJ, and then travel with World Wide Opportunities on Organic Farms (WWOOF) to Mexico and Costa Rica. I studied Sustainable Agriculture at Hampshire College in Massachusetts where I learned about soil science, plant biology and explored the depths of our unsustainable food system. It was at this time I started working in kitchens and cooking my own food and realized how much better fresh farm food tasted. From there, I started a small sustainable agriculture farm in the Poconos, before making my way back to Bucks County to start Roots to River Farm in 2013.
What's your favorite thing about farming?
Working outside with my hands, working closely with others on a common mission, eating food straight from the fields, being able to provide real food that nourishes our neighbors. The thing that makes me tear up the most is when new parents tell me the first thing their babies eat is food from our farm - there is nothing more special than that!
What makes Bucks County an ideal place to grow produce?
Bucks County has great agricultural soils for growing flavorful produce (I know Jersey tomatoes are great, but I think Bucks County grown tomatoes are the best tasting). We also have a growing market of people interested in local produce here. "Organic agriculture" is food grown with production methods that do not include synthetic chemicals such as herbicides, petroleum-based pesticides and fungicides. On Roots to River Farm, we take it much further than that, including a healthy rotation and resting of land, cover cropping in between cash crops, using and maintaining habitat for beneficial insects and designing our farm to reduce erosion and conserve soil biology.
Which restaurants do you supply with your vegetables?
In Bucks County, we supply to Sprig and Vine, Jamie Hollander's Gourmet Foods, Ooka, Caleb's American Kitchen, and The Doylestown Food Coop. And in New Jersey, we supply to Hamilton's Grill Room, The Farm Cooking School, and many other's through Zone 7.
Why do you think people enjoy knowing where their food comes from?
We've become so distant from our food sources. People can go their whole lives and never see how a tomato grows or what a pepper plant looks like. When you become more connected with where your food comes from, you can start asking questions about how it was grown, who are the people who grow it, how long did it take to get from the field to my plate? You can start making better decisions about what you eat and who you'd like to support with your food dollars. Buying from local farms means keeping your dollars in your community. It also means getting fresher, better tasting and more sustainably grown products. By supporting local farms, you are supporting the stewardship of the region you live in and reaping the benefits of that investment for you and future generations. 
Check out Malaika Spencer's interview in Spring/Summer 2018 issue of Well Seasoned!