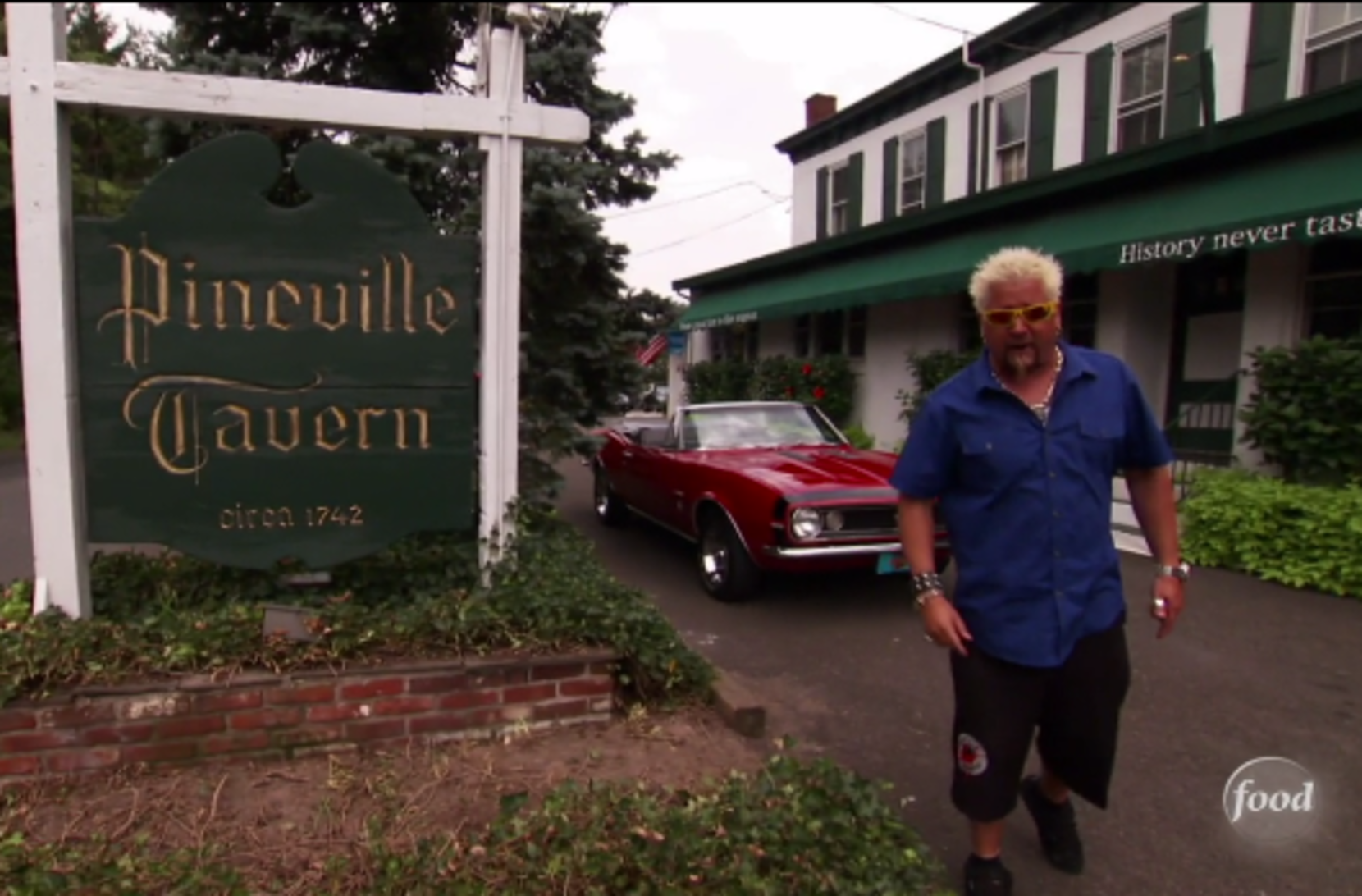 Guy Fieri at the Pineville Tavern (FoodNetwork.Com)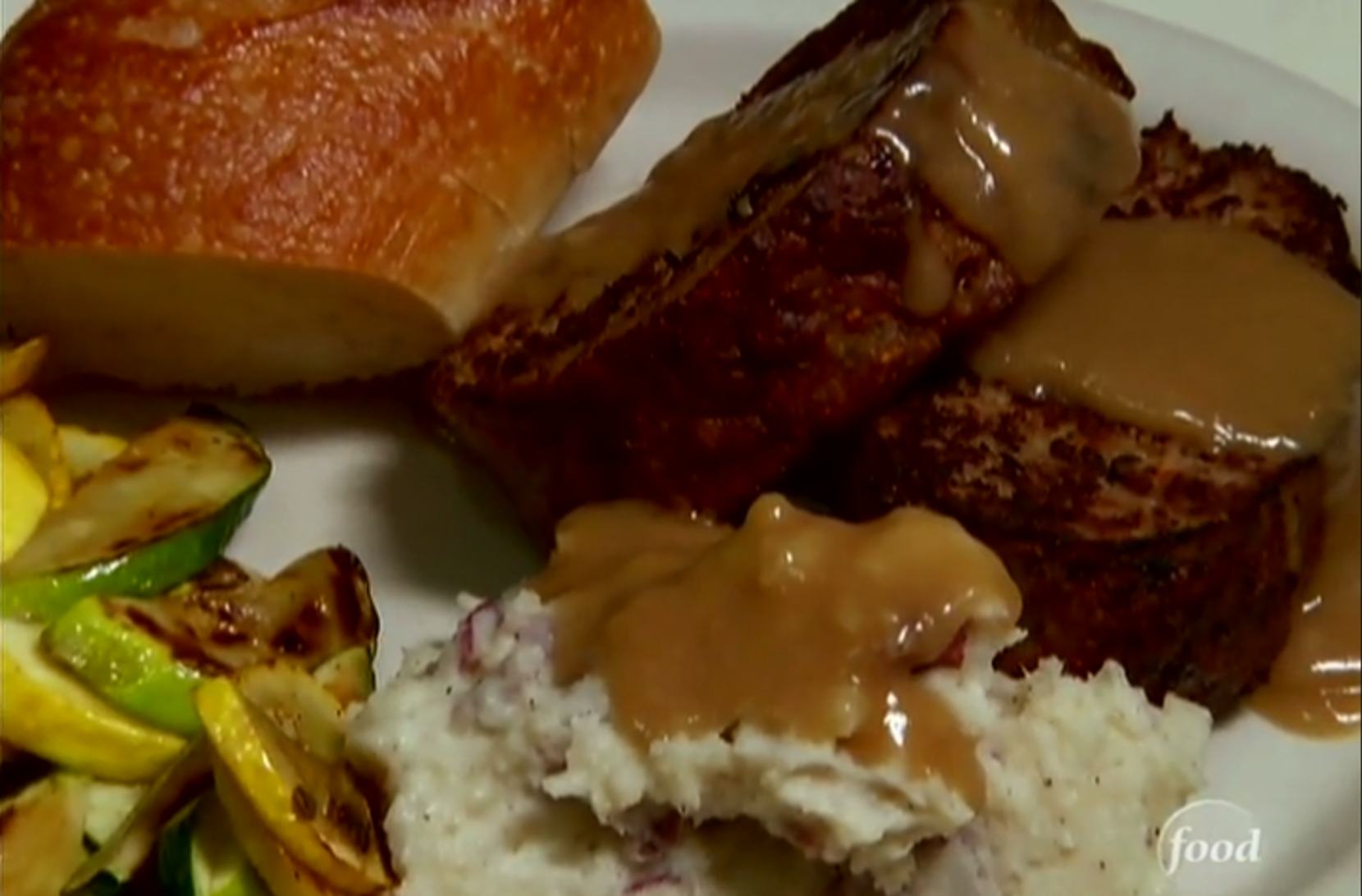 Meatloaf at Metro Diner (MetroDiner.Com)
Traditional American
Located in an 18th century farmhouse, this local spot was featured on the TV show back in 2011 and is still just as popular today. Guy Fieri asked the locals what dish to sample, and it was a unanimous "Snapping Turtle Soup." While Fieri might have made the Pineville Tavern a nationwide name, you can still order this local delicacy to try for yourself!
Southern Comfort
Originally located in Florida, the Metro Diner was a neighborhood hot-spot after Fieri showed the world this "not your average diner." While scanning the packed room, Fieri saw that the majority of plates had meatloaf on them, out of all the possible diner options available. One bite was all it took, Fieri was hooked. He even went as far as to say that all other diners should be taking notes. Metro Diner had a successful grand opening of its Bucks County location in 2016. The servings are generous and the seats are packed!
Desserts/ Pastries
The Lucky Cupcake Company was a contestant on season two of Cupcake Wars. This adorable cupcake shop is nestled into Peddler's Village in Lahaska. The Lucky Cupcake Company also bakes pies, tarts and cheesecakes in store as well as her famous cupcakes. These cupcakes are seasonal and change often, so be sure to pop in next time you want to satisfy your sweet tooth.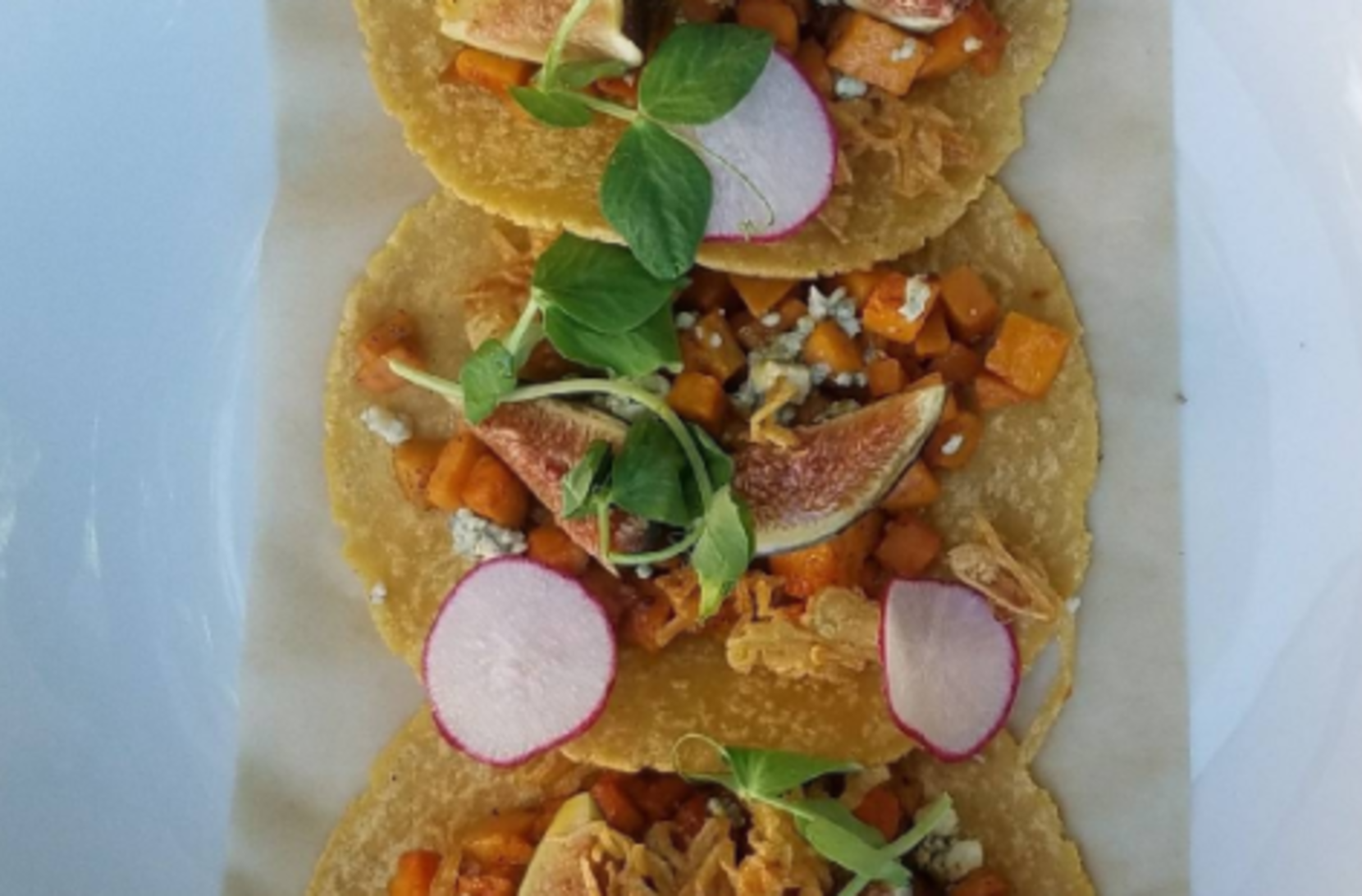 Veggie tacos (Instagram: @bluesagegrille)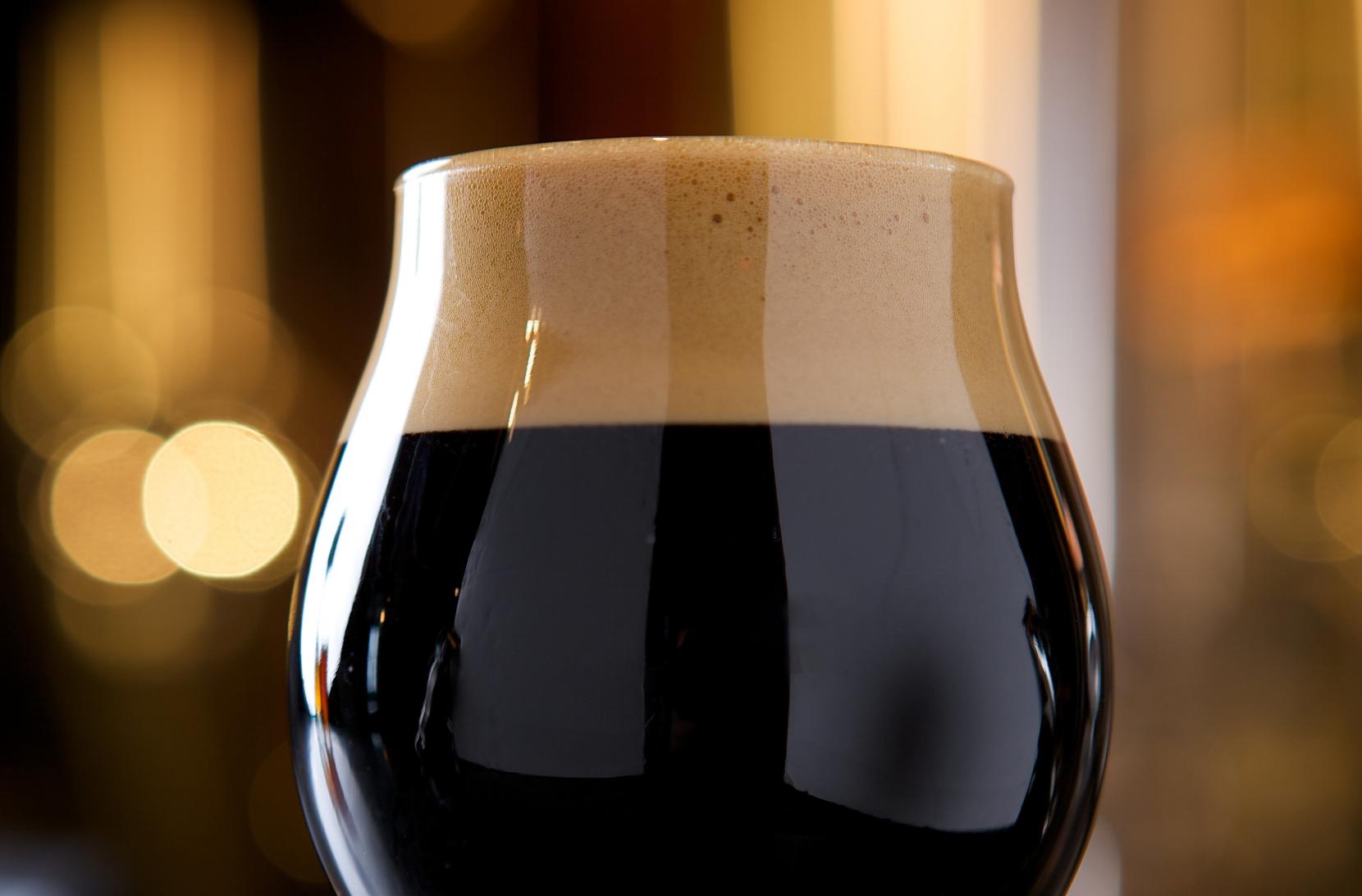 Food Network isn't the only place to get great recommendations. We have comprised the following list of hidden gems the culinary world should know about. Feel free to try one or all of them and share your experience with us using our hashtag, #BucksCountyMoment.
Vegetarian

Available for both lunch and dinner, this vegetarian grille won't break your bank. Whether you are new to the vegetarian world or consider yourself a seasoned pro, Blue Sage caters to you. Sit back and relax in this spacious restaurant while you take your taste buds on the journey of a lifetime.
New American/ Tapas
This foodie paradise fills up fast, so make sure you book your reservations in advance. If the thought of trying new and exciting food makes you salivate, then look no further than Honey. Come hungry, because you won't want to miss out on anything this restaurant has to offer.
German
In warmer months, Newportville Inn's beer-garden styled patio is the place to be! This budget-friendly eatery in located in an old-world cottage style building. This is the perfect place for a date night or just a delicious and authentic German meal.
Traditional French
After just one bite, you can taste the time and effort put into every dish. This restaurant is the perfect spot for a romantic date night with your better half. Explore the wonderful French cuisine while you are surrounded by the architecture that put Bucks County on the map. 
Gastro-Pub
Walking through the "vault" door and you will immediately see why they are called a brewing company. Iron and brass accents give this speak-easy styled eatery its charm. Be adventurous with your menu choices or ask your server for the perfect recommendation, either way your taste buds will thank you. 
Classic Italian
Take a trip to the Italian countryside without even having to pack a bag. Vecchia Osteria is the answer to your problems. From the moment you walk in, you are convinced you have been transported to a quaint and cheery Italian kitchen. Just when you think it could not get any better, you take a bite of your food and find yourself in serene bliss.