SPECIALTY DRINKS
Shaken or stirred, sweet or savory, Bucks County offers various cocktail experiences that will satisfy every palate! Some are old favorites, some are fancy fusions, but all of them are delicious drinks that will make you want a second round.
Maggio's Restaurant is home to some of the most delicious and unique martinis around. With more than 10 options, the diverse flavors are sure to satisfy any martini lover. For a taste of summer no matter the weather, try the Shark Attack made with UV Vodka and freshly squeezed lemonade. Served with a gummy shark, it's a fun blue twist on a classic lemon drop martini.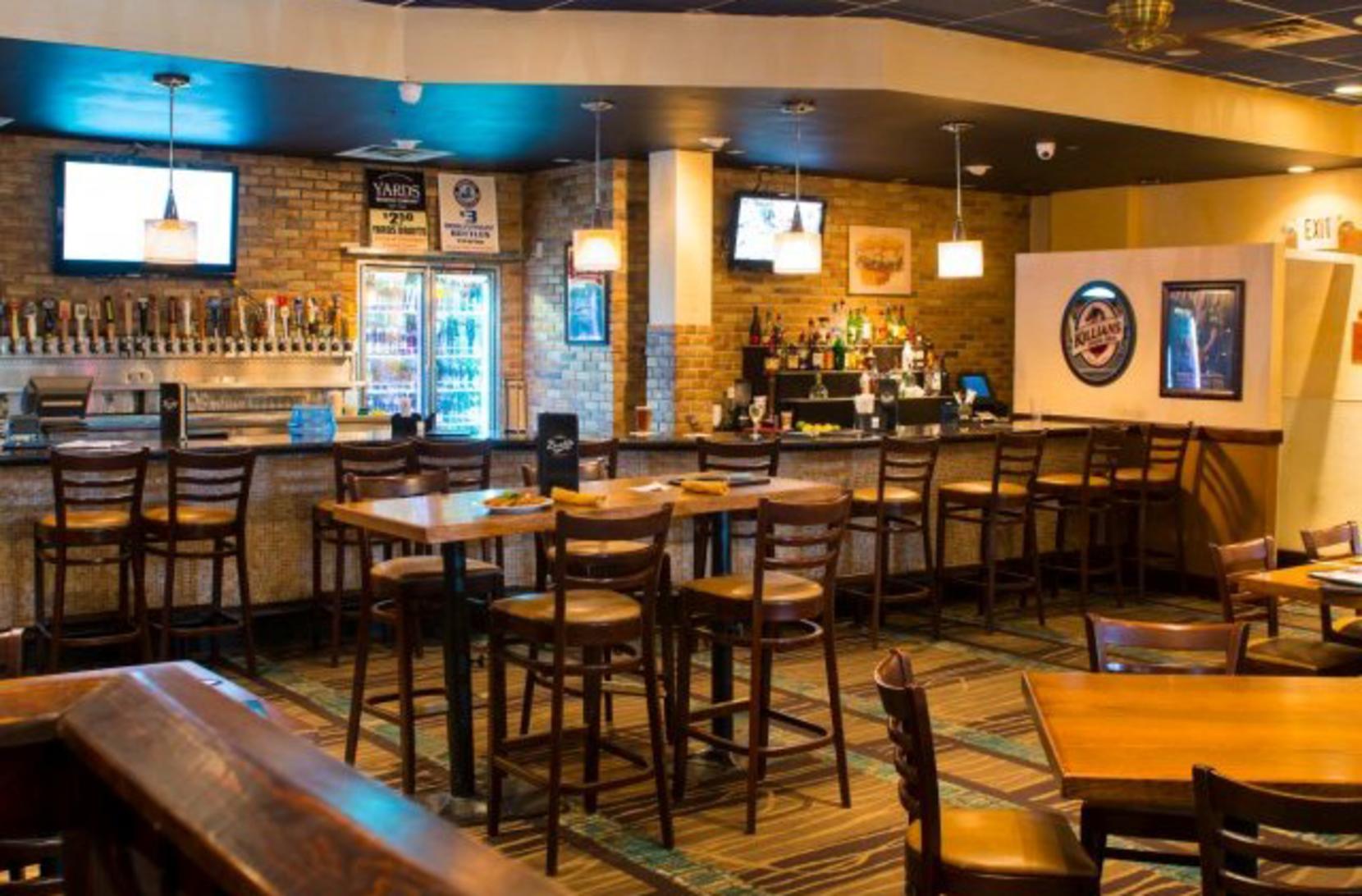 Brady's - An American Pub
Have dessert first with the Chocolate Covered Pretzel Martini at Brady's - An American Pub. Pinnacle Whipped Vodka, Frangelica Hazelnut Liquor and Godiva Chocolate Liquor rimmed with Chocolate Syrup and salt make this drink a must have.  
Take your taste buds on an adventure with the Asian Orchid Martini from  Arirang Hibachi Steak House. This mix of Vodka, Plum Wine, Cold Sake, Sprite and Cranberry Juice is sure to give you a taste of the Asian culture.
After you're done trying your luck at the slots, use your winnings to taste the Million Dollar Margarita in PARXGrill Steakhouse at PARX Casino.This mixture of Patron Silver Tequila, Patron Cintronge, lemonade, orange juice and simple syrup is sure to make anyone who tries it feel like they've just hit the jackpot.
For those who long to be on the beach with a drink in hand, the Hawaiian Punch at Black Bass Hotel is the drink for you. This tasty treat is made with Malibu Coconut Rum, peach schnapps, orange vodka, pineapple juice, and a splash of grenadine. Sip away and imagine a warm, tropical breeze.
Calling all chocolate lovers! Indulge yourself at the Washington Crossing Inn with the Chocolate Martini. The mixture of Stoli Vanil Vodka, Dark and White Creme de Cocoa and Baileys Original Irish Cream is guaranteed to satisfy your sweet tooth.
Counting calories? The Skinny Sami from Fisher's Tudor House is the drink for you. This mixture of Smirnoff Raspberry Vodka, fresh raspberry and Fresca is both delicious and easy on the waistline so no need to feel guilty for grabbing a second!