Fiery Flavors & Favorites
There's nothing better than tucking into a nice warm broth or spicy wings to kick it up a notch. If you revel in the face of capsaicin then you must check out some of these hot and spicy dishes in Bucks County!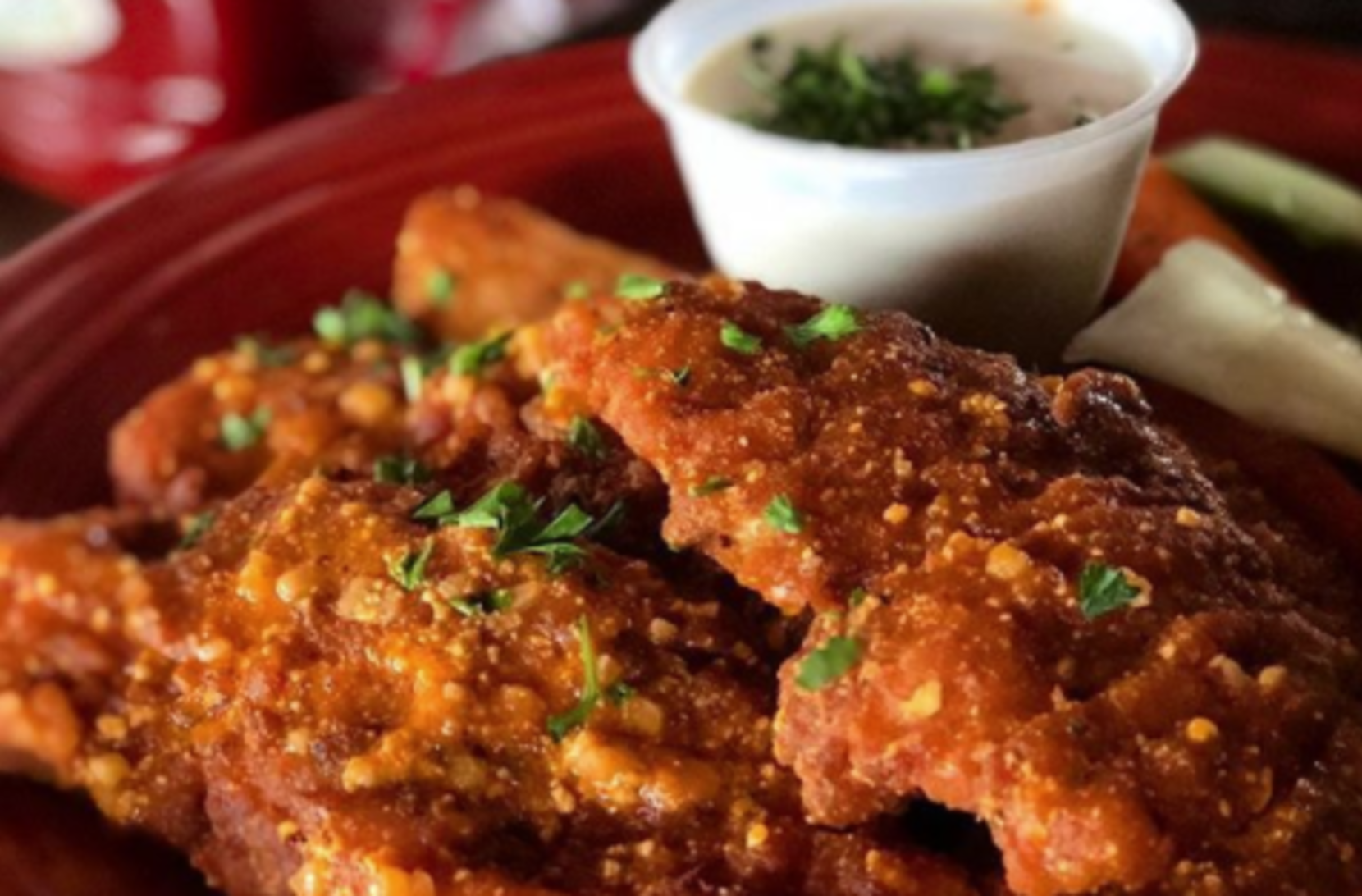 Wings at Mesquito Grille (Instagram: @eatsoftheweek)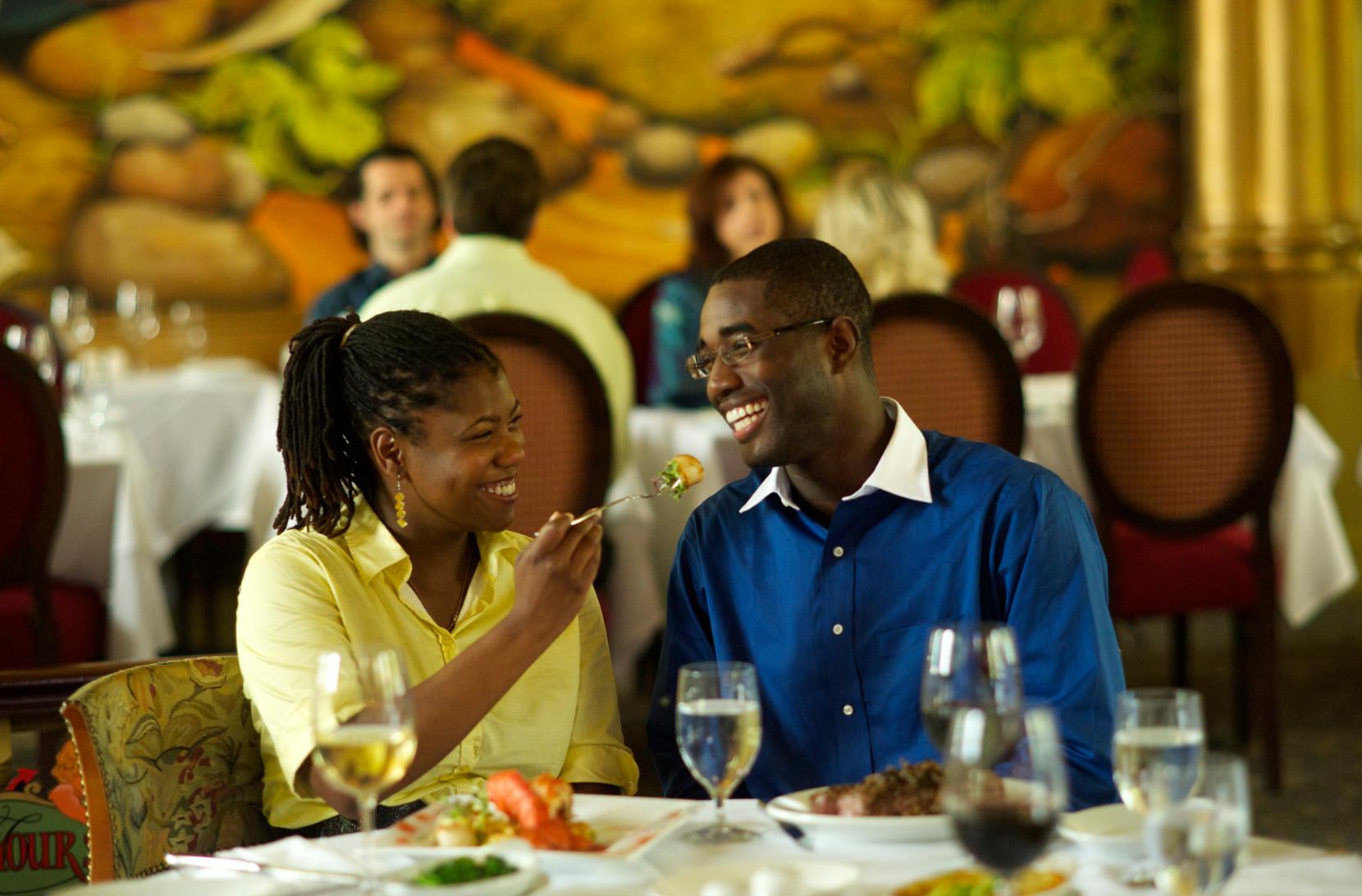 Dinner at Marsha Brown Restaurant
Too Much Sauce
Before you go anywhere, check out Suzies Hot Shoppe in New Hope. Suzies has a variety of sauces and snacks for the connoisseur that isn't afraid to turn up the heat. Grab some hot sauce for your bag or a couple of sauces to throw on your next batch of wings or ribs. There's an eclectic variety from local house made salsa to some quirky named sauces from around the country. Each sauce has an approximate rating so you know what you're signing yourself up for. The heat can range from mild jalapeno to extra hot Carolina reaper making Suzies a fun stop in New Hope.
Guacamole, Margaritas and Bloody Maria
For a spicy touch to the classic margarita, head over to El Barrio Cantina and Tequila Bar in Holland. They offer a spicy cool patron margarita and a tequila flight to help diners discover the many nuances each spirit possesses. El Barrio also offers an extensive menu of Mexican food with a twist and a scrumptious weekend brunch menu. Be sure to try the Mexican spicy ginger craft soda and one of the three unique freshly made guacamole, too!  If you're visiting on the weekend, El Barrio serves up a spicy and fresh bloody maria made with local tomatoes, fresh peppers, herbs and tequila of course!
Gumbo and Family
Mesquito Grille offers some hearty fare such as their signature Grille gumbo with a spicy tomato broth and all the fixings. You can opt to add jalapeños and cheese to make it extra comforting and spicy. Wings at this Doylestown hangout are doused in some house made sauce ranging in flavors from Andrew's Spicy Garlic Parmesan to Insane. Mesquito also has family meal deals that either serve 3-5 or 6-10 people making it a perfect location for your next family outing this season.
Creole Jambalaya
New Hope's Marsha Brown has abundant creole flair with a beautiful ambiance. The restaurant is housed in a 125 year old church with stunning lofted ceilings. Their jambalaya rice is well spiced with crabmeat, shrimp, duck, and andouille sausage. There is less emphasis on insane heat but the flavor is well balanced and equally delicious. Ernie's Crispy Coconut Shrimp is another delicious choice that is accompanied with their signature spicy Coco Lopez sauce. As eccentric as it sounds, we highly recommend you try them!
Wing It
With 35 flavors to choose from, wing-lovers will love Finney's Pub in Doylestown. Some notable flavors include Honey Sriracha, Kickin' Bourbon Molasses, Mango Habanero and the mysterious Toxic Waste blend. Finney's Pub has three types of tasty wings: Fiery Wings, Dry Rubs Wings and Smooth Wings. If you're not into wings or need to cool down, there are plenty of other milder options such as quesadillas, sandwiches and fish and chips.
Saffron Inspired
Buffets are the best for trying the best of Indian cuisine. Aman's Indian Bistro in Chalfont has a delicious buffet brimming with a variety of aromatic entrees to choose from. Dive into the classic favorite, naan: a doughy Indian flatbread cooked in a clay oven. Pair that naan with some diverse curries such as chicken makhani, Goan fish curry, and lamb rogan josh. For the vegetarian guests, paneer (a fresh South Asian cheese) is a perfect alternative that everyone can enjoy in a variety of dishes. You'll be happy and full with all the options for lunch at Aman's Indian Bistro.
Pho Real
A perfect companion on a cold, dreary day, this Vietnamese rice noodle soup hits the spot. You can even add basil and chili to add extra heat to this soothing beef broth. At Phi Vietnamese in Doylestown, their special includes a plethora of meat: eye round, flank, brisket, beef meatballs, tripe and tendon. There are other options for pho offering specific cuts such as flank and brisket, chicken, shrimp and a completely vegetarian option.