Bucks County Playhouse
The story behind the Bucks County Playhouse is a true testament to the old industry adage, "the show must go on." 
Located on the site of a former grist mill on the banks of the Delaware River, the theater opened its doors in 1939 after a small band of artists saved the building from demolition.
America's most famous summer theater, the Playhouse on Main Street in New Hope has had many great performers grace its stage including, Angela Lansbury, Walter Matthau, Grace Kelly, Bob Fosse, Dick Van Dyke, Robert Redford, Bernadette Peters, Rob Reiner, Alan Alda, Liza Minelli, John Lithgow, James Earl Jones, Bebe Neuwirth, Alan Cumming and Marilu Henner.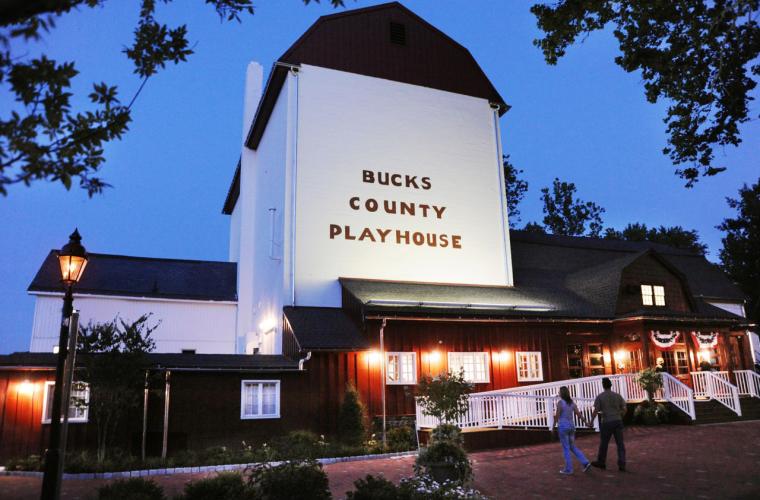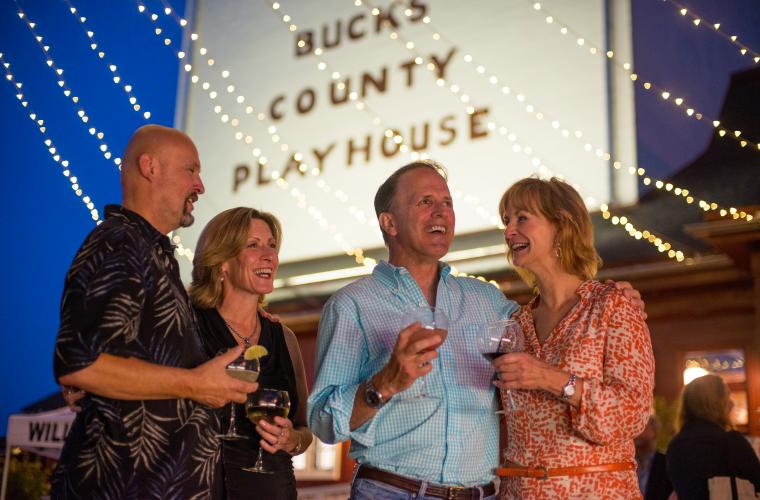 Bucks County Playhouse in the Evening
The Playhouse offers a lot of intimate seating to make you feel at home in a community that loves its theater.
The original structure was erected in 1790 when the Hope Mills were rebuilt after being burned down. The newly christened New Hope Mills inspired the Coryell's Ferry village to change its name to New Hope.
The Bridge Street Foundation, the nonprofit family of Kevin and Sherri Daugherty, renovated the beloved theatrical landmark into a state-of-the-art facility after 2010 and the Playhouse reopened in July 2012. 
New Hope is the perfect spot to bring your partner to enjoy the nightlife, restaurants, bars and the Riverview Cafe at the Bucks County Playhouse. 
The curtain goes up year-round with more than 50,000 audience members visiting the LGBT-friendly borough. Just 90 minutes from New York, the theater is a show-stopper for a live production, event or even corporate meeting.