Bucks County Driving Tours
All across Bucks County find family favorite tours in a drive-through style. Grab your friends and loved ones, or just yourself, and check out some of these historic landmarks from the comfort of your own vehicle.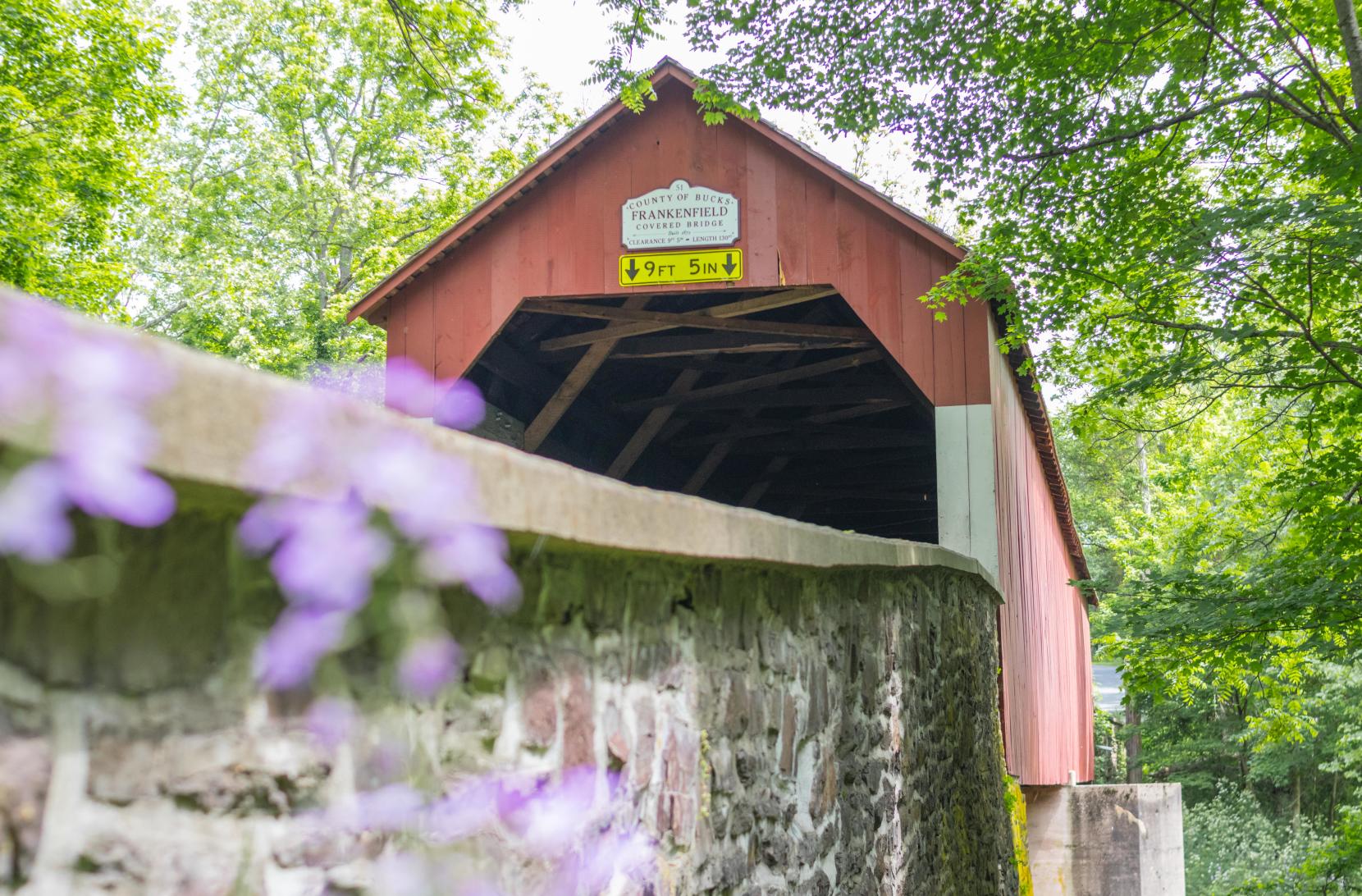 Frankenfield Covered Bridge
Discover the 12 remaining cover bridges in Bucks County. Read up on the history while you go. This tour can be broken down into two parts for a light adventure or you can make a whole day of it!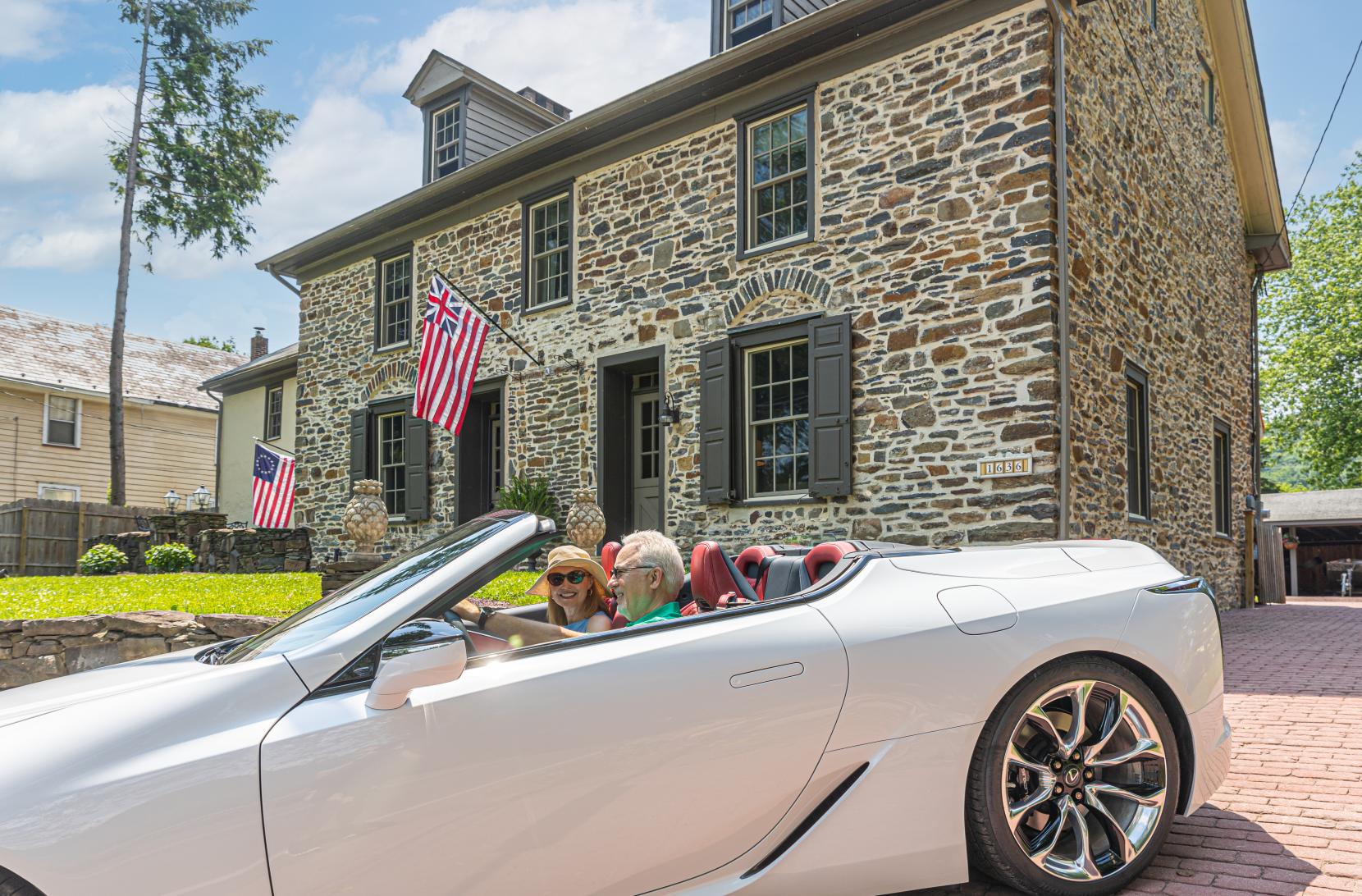 If you love admiring historic real estate, this is the tour for you. Take a ride from New Hope to Doylestown as you admire these beautiful private residences made of stone.
Shady Brook Farm Holiday Lights
Bucks County residents do not take Christmas decorating lightly! Every town you visit you cannot help but admire the hard work that goes into the miraculous light presentations in every neighborhood. Visit the link for the addresses of our favorite displays for this year's driving tour! Other tours of Holiday Lights include Shady Brook Farm's annual Holiday Light Show and Sesame Place® Philadelphia's Furry & Bright Drive-Through Christmas Lights Experience during the winter.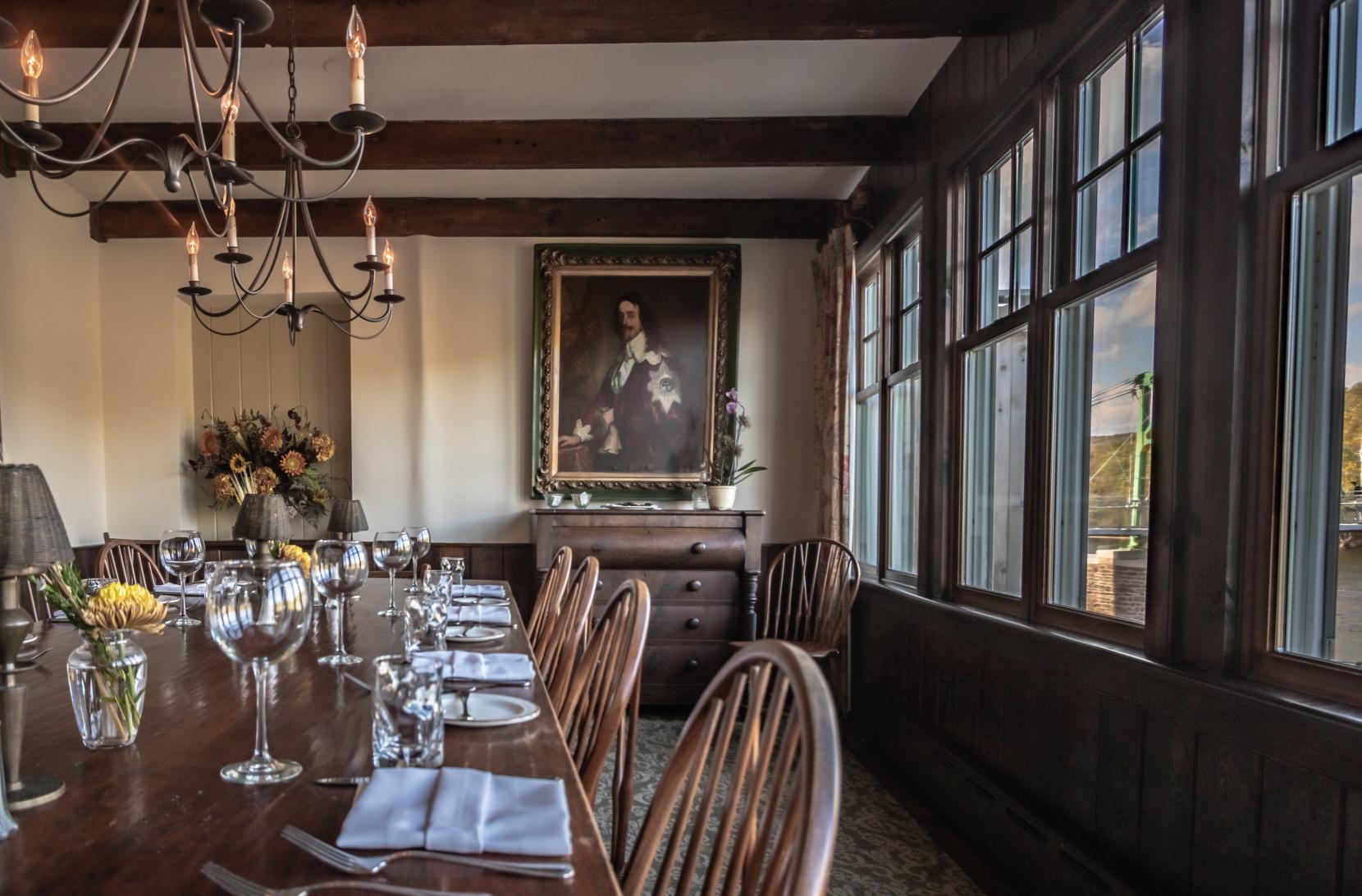 Black Bass Hotel & Restaurant table
Did you know Bucks County is haunted with ghosts dating back to 1682? Read the bone-chilling stories and maybe even catch a glimpse of a spirit yourself while you visit the bounty of haunted locations on this tour.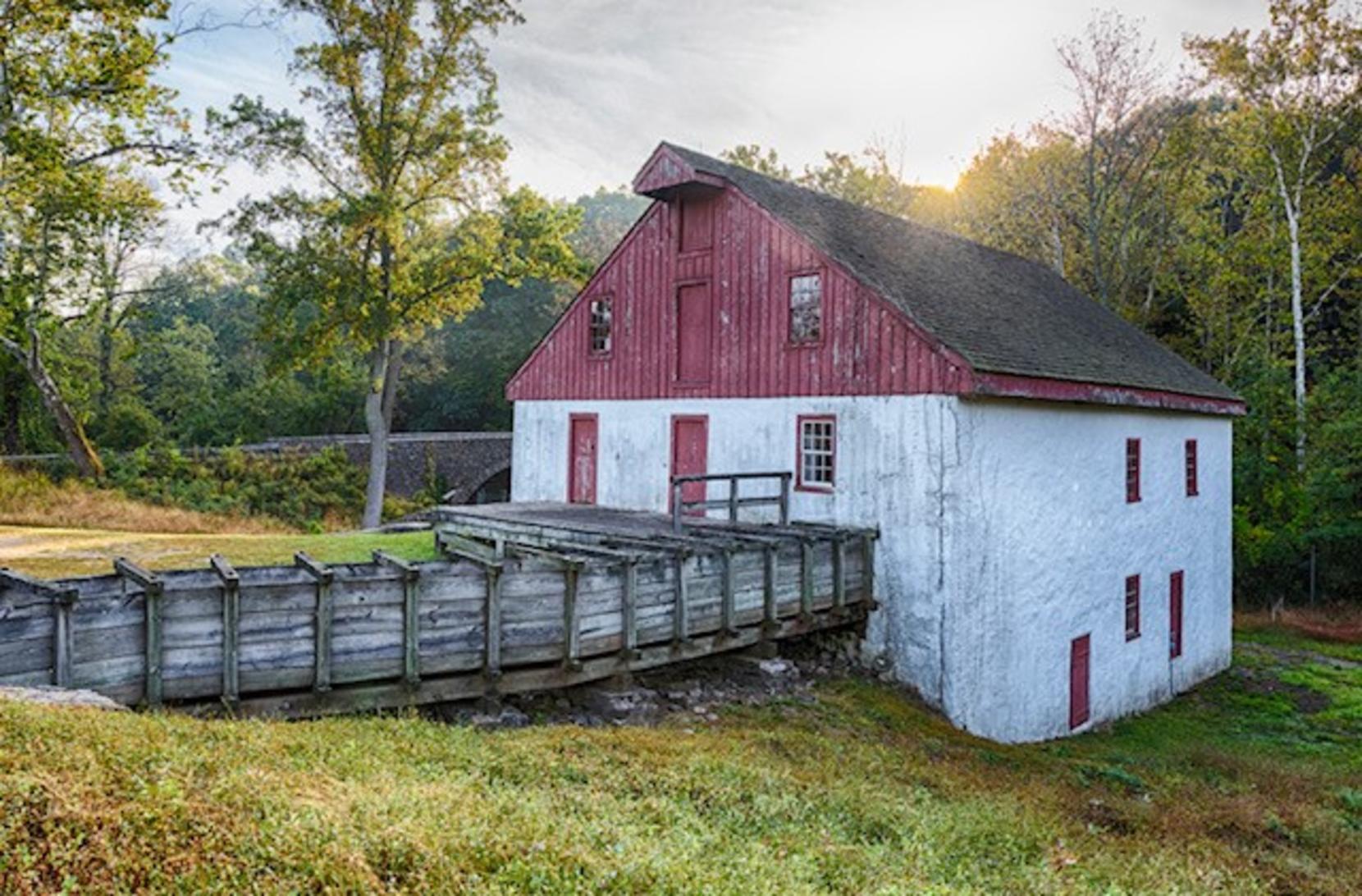 Washington Crossing Grist Mill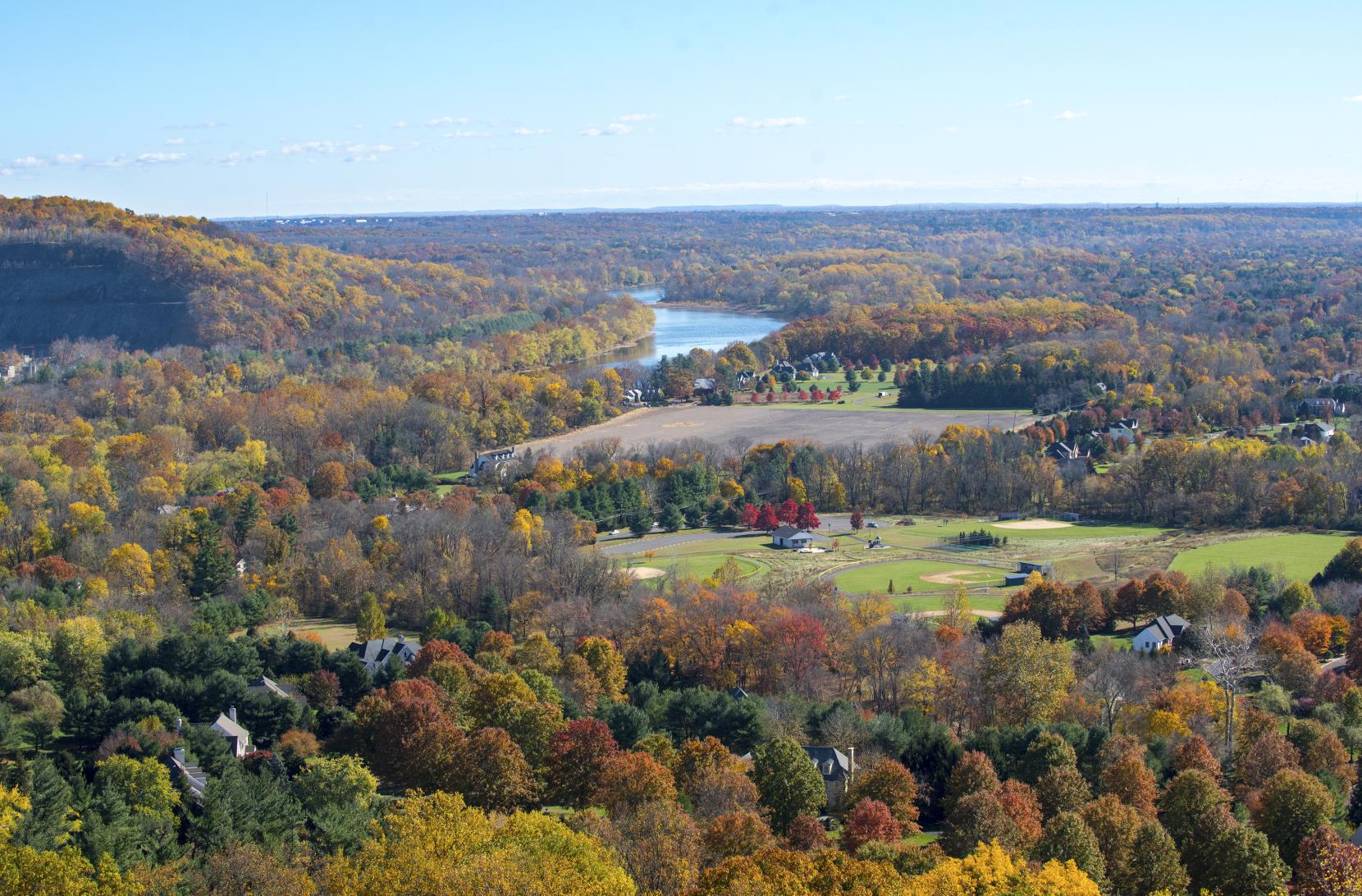 View of fall foliage from Bowman's Tower
The loop takes you on a 50-mile round trip along the Delaware River and even dips into New Jersey. It is a great way to get know unknown lands and eateries in your area, while still keeping warm and cheery.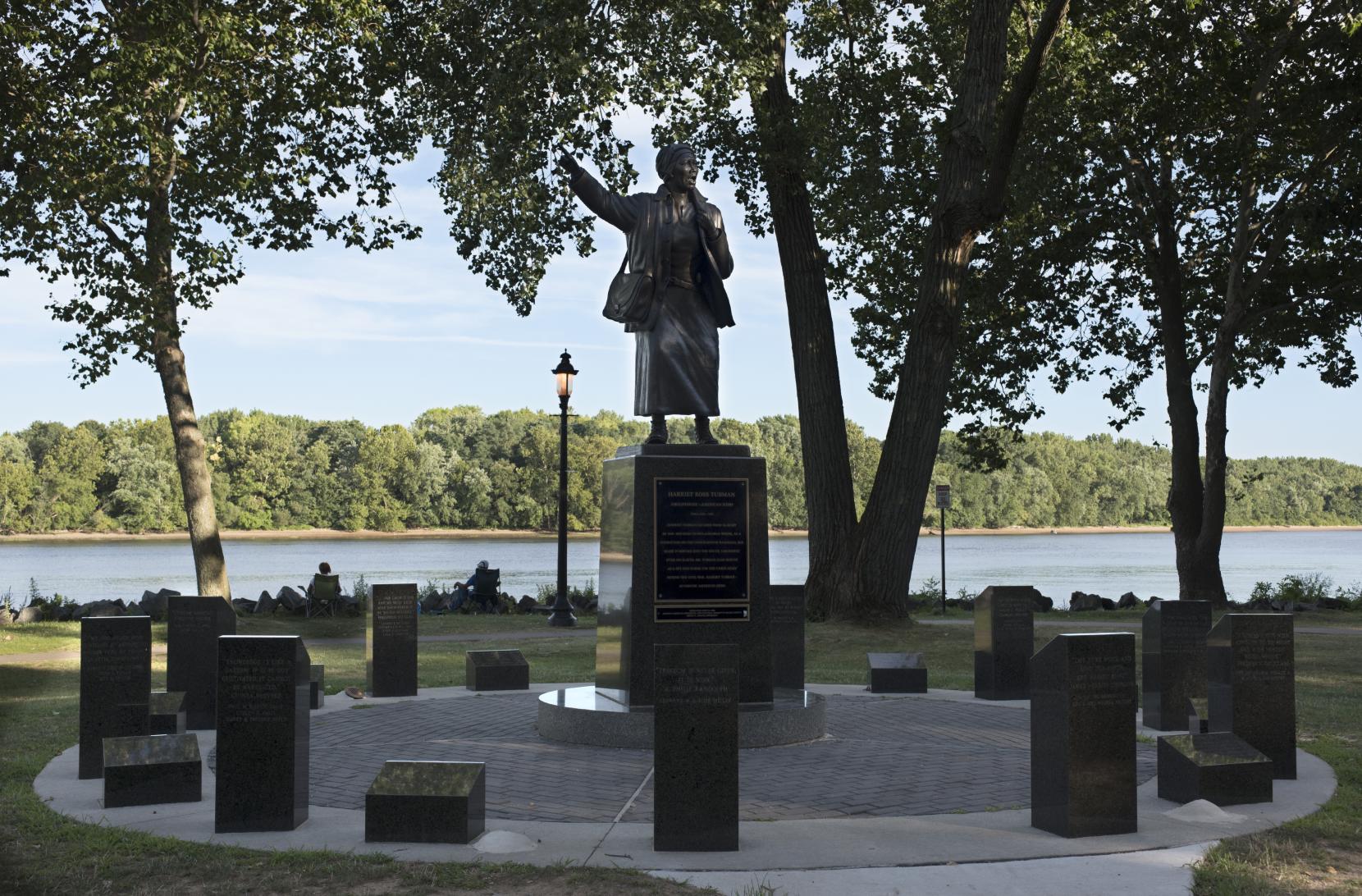 Harriet Tubman statue along Bristol waterfront
Undercover the secret network of safe places so many 18th and 19th century slaves and abolitionists depended on right here in Bucks County. From taverns to churches to private farms, even local residents are unaware of the life-changing landmarks surrounding them.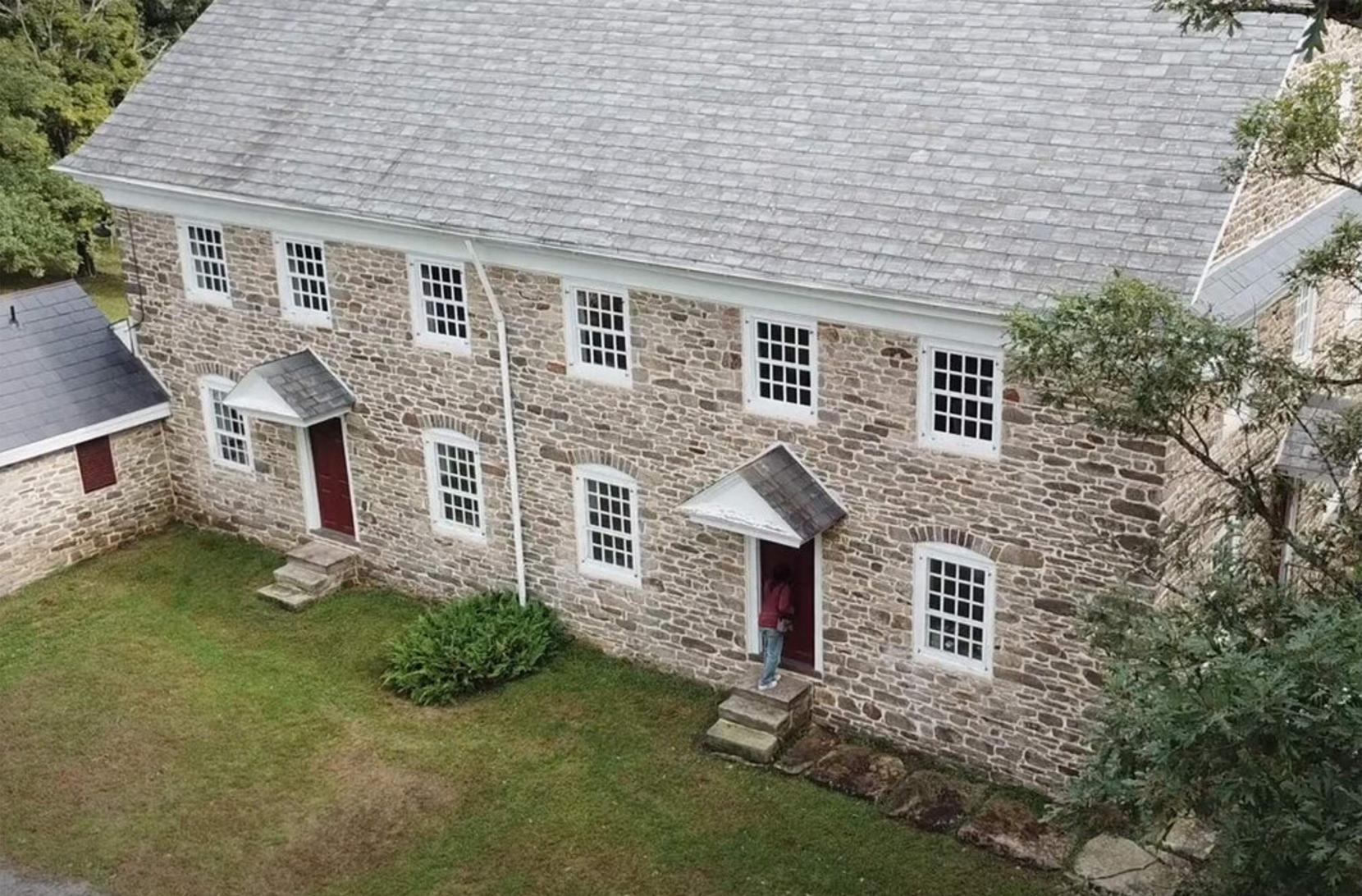 Buckingham Friends Meeting House
There are at least a dozen Quaker meetinghouses located throughout Bucks County. These historic structures date back to the 1700s. All are still in use by Quakers for religious services today! To conquer the whole tour, starting up in Plumstead and heading all the way to Bristol will take you most of the day. Most of the meetinghouses are public and are fine with visitors stopping to admire and take a quick photo.