Ale Trail Beer Releases
The Bucks County Ale Trail releases a limited edition brew seasonally in collaboration with the breweries. These Bucks County-inspired brews are easy to sip and delicious to the last drop! Find them below.
Winter 2020: Warm and Fuzzy in Bucks County
Curl up by the fireside and take in the view of Bucks County's beautiful countryside as you sip this cozy winter warmer, the latest Bucks County Ale Trail Collaboration from Vault Brewing Company and Newtown Brewing Company. Spiced with sweet potatoes, molasses, vanilla, nutmeg, cinnamon and honey, this 6.5% beer is smooth and sweet with a malty finish that will keep you toasty this season.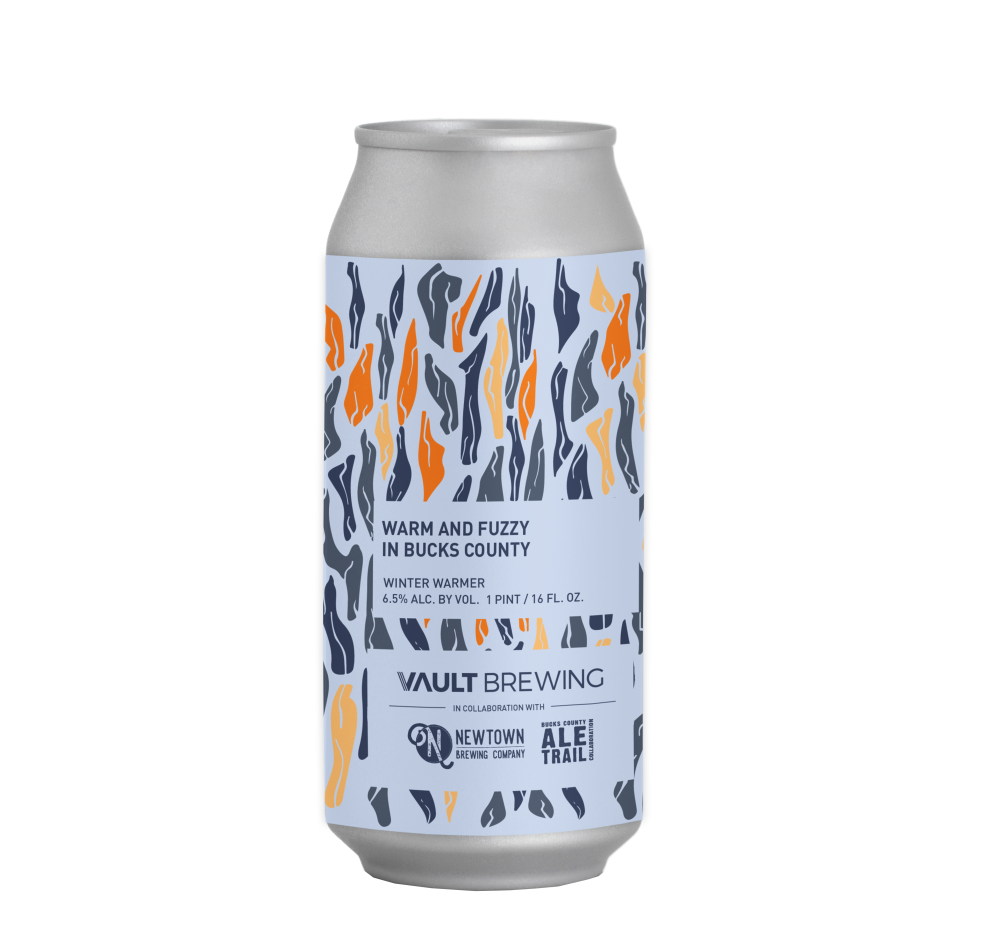 Fall 2019: How Do You Like Them Apples?
Do you like apples? Well, how 'bout a fall-inspired ale, artfully blended with locally sourced apple cider? The result is what's called a Graff, a luscious and velvety smooth concoction that reminds you of a chocolate-covered candy apple. Brewed between Naked Brewing Company and Broken Goblet Brewing, with apple cider from Snipes Farm.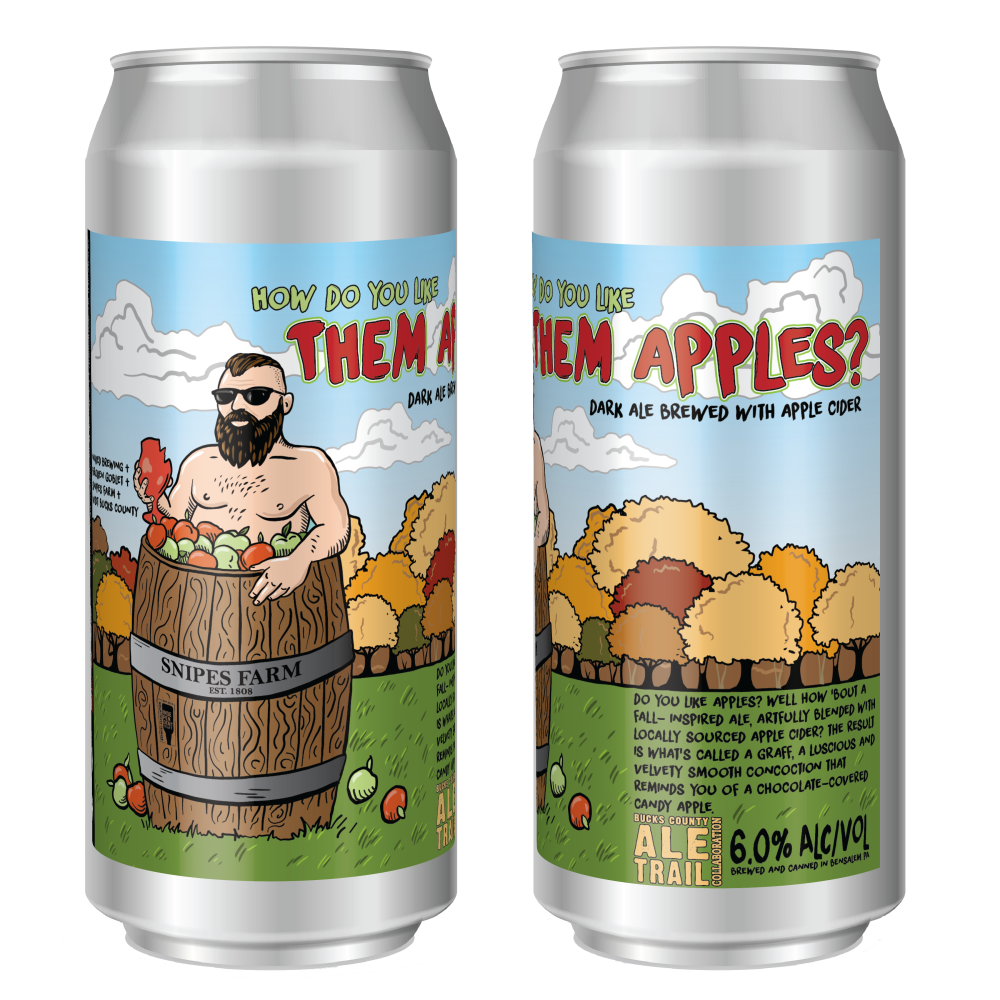 Where to get it? 
Available beginning October 25 at Broken Goblet & Naked Brewing Company.
Spring 2019: Sixteen Eighty-Two Kölsch
Grab the first release in the Bucks County Ale Trail series on May 11, 2019! Sixteen Eighty-Two Kölsch, a "collab-beer-ation" between Neshaminy Creek Brewing Company and Free Will Brewing Company. Nearly 300 years after William Penn's Historic Walking Purchase created Bucks County, these two breweries came together to celebrate the creation of the Bucks County Ale Trail Passport. This wet hopped Kölsch-style ale is a nod to the brewing traditions of Germany mixed with a dash of American creativity. Wet hopped with Huell Melon and Mandarina, this crisp ale is ripe with notes of melon and honey dew.