Meet the Brewer: Jake Howell, Second Sin Brewing
How did you get your start in brewing?
Back in college, I wasn't happy with the generic beer I could get at parties and wanted something with more character. One time I was home on break and picked up a homebrewing kit. Once I started to get deeper into craft beer, my desire to brew and make my own versions of the different styles took over, and here we are today.
How did the name "Second Sin" originate?
Originally while we were homebrewing, we were operating under the name "Gluttony Brewing Company." It was just a tongue-in-cheek name that stuck with us. When we finally started to get serious about opening the business, we went to trademark the name and ran into an issue. A winery had a trademark on the name Gluttony, for wine, so we decided to reach out and let them know as a courtesy. Well, they wanted us to pay royalties to use the name in perpetuity, so we scrapped it. After tossing around a bunch of names that we couldn't agree on, one day we were brewing and we thought that if there was a definitive listing of the 7 Deadly Sins, we could just be (Blank) Sin. As it turns out, Pope Gregory the Great, the pope who codified the 7 Deadly Sins as we know them, did rank them from least to most offensive to God. Gluttony was the second sin on that ranking -- and we had our name.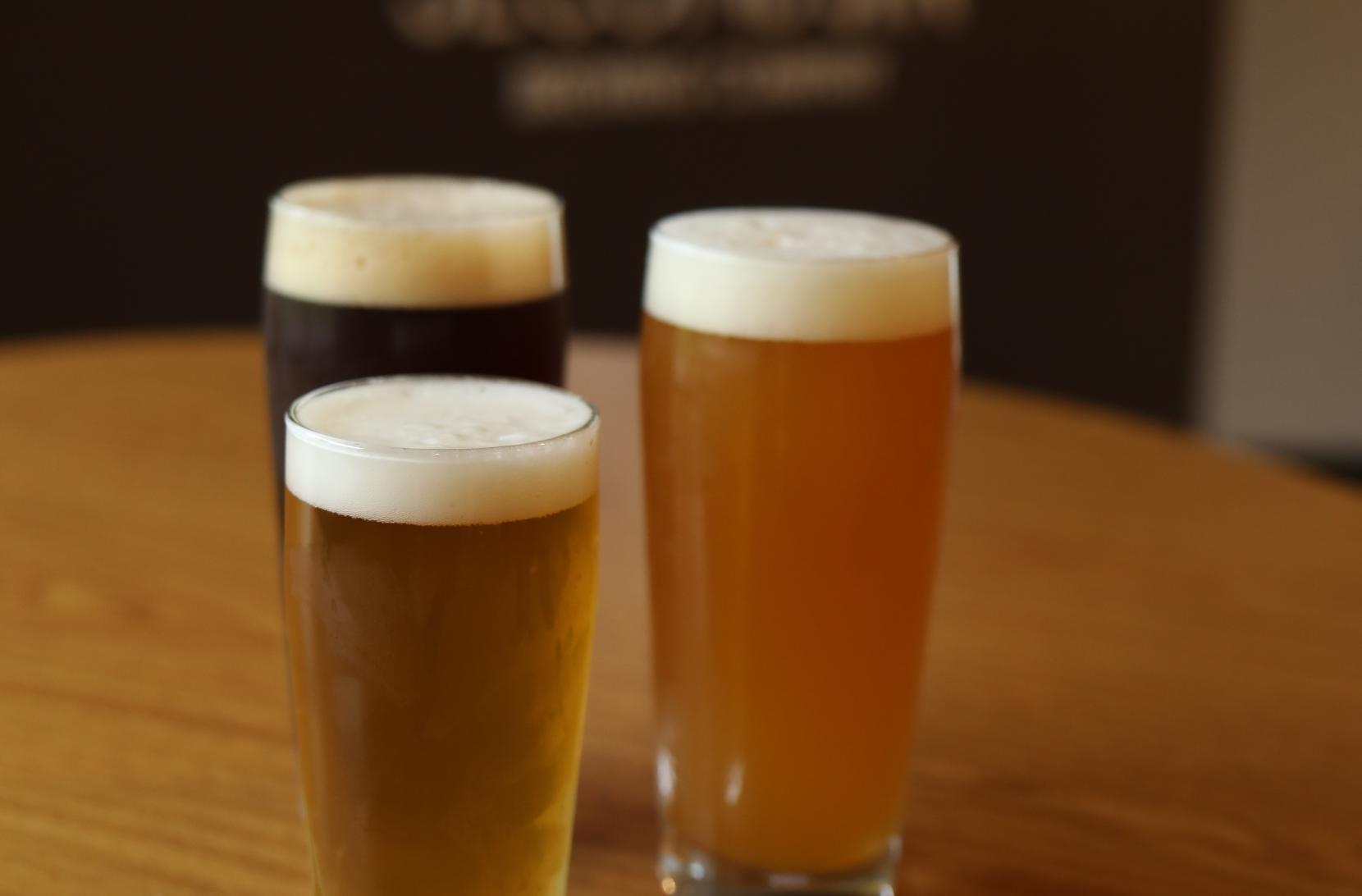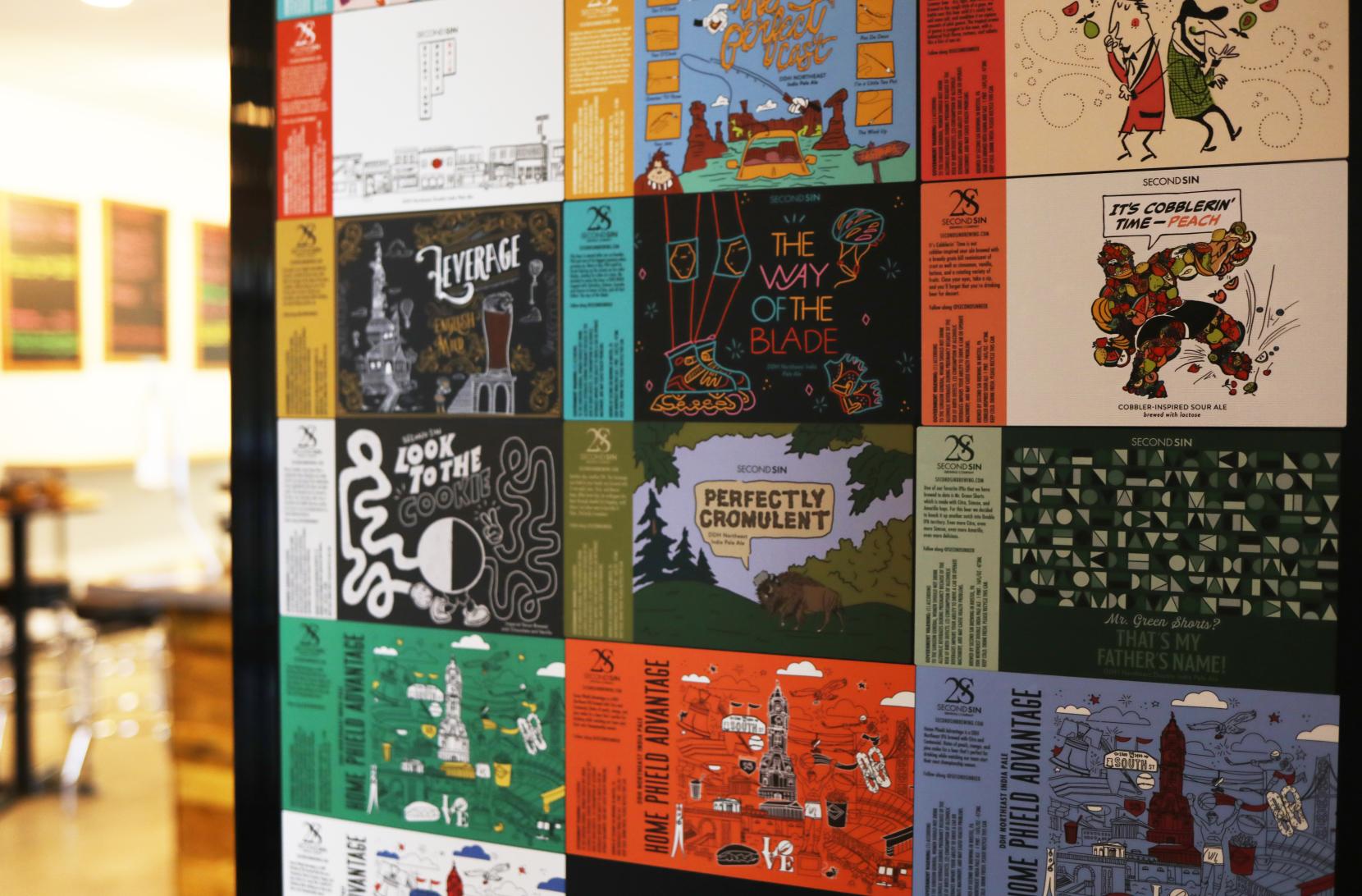 What was the first beer you ever brewed?
The first beer we brewed was a Belgian Wit, which didn't turn out well. In fact, Phil still hates that style.
What do you enjoy most about brewing?
My background is very science-heavy, so I love the confluence of art and science that is brewing. I like tweaking recipes and process and seeing the result on the final product.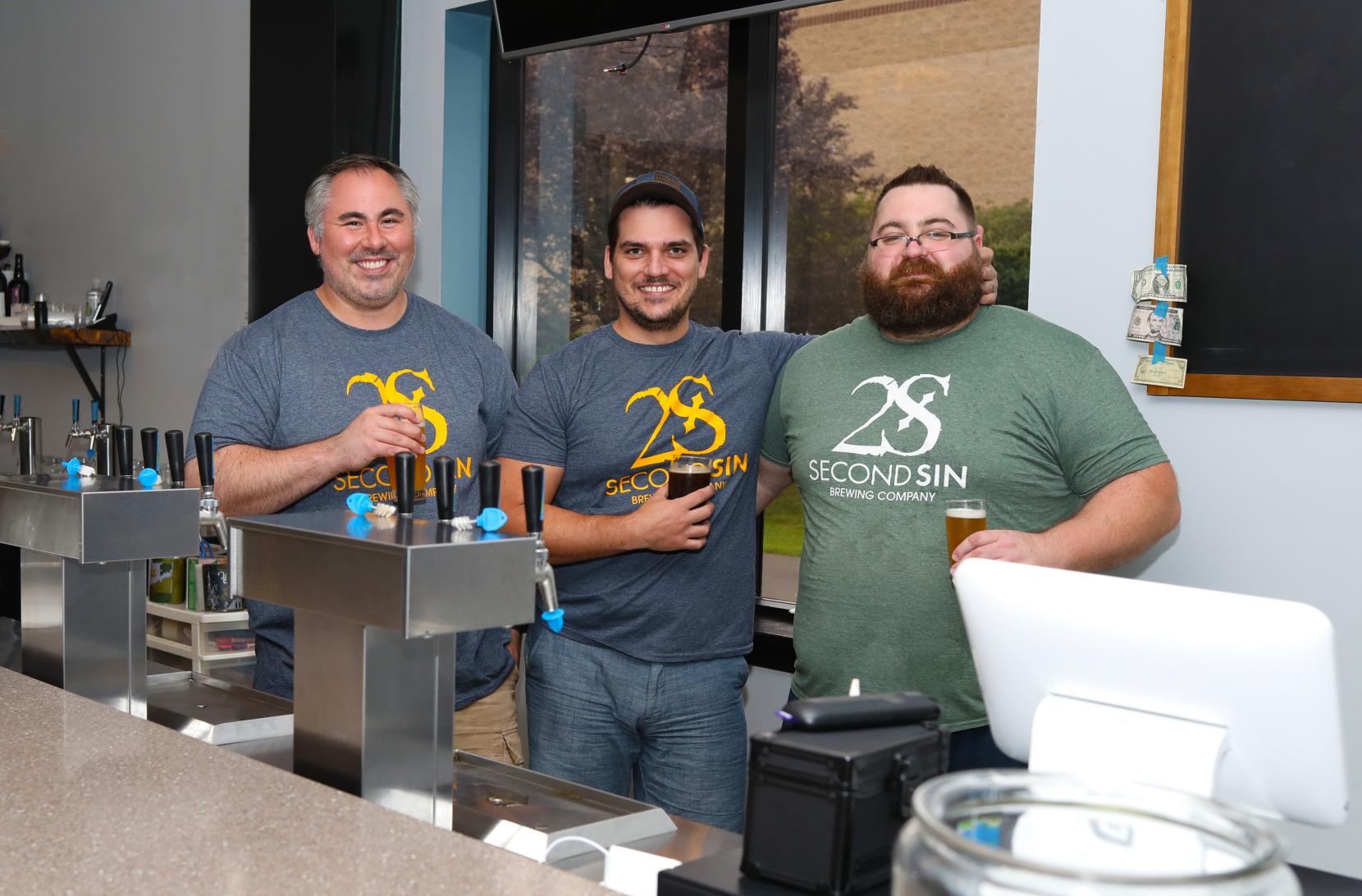 How has the current state of the world, with the pandemic going on, changed how the brewery operates? What safety measures are you putting in place for visitors?
We've definitely noticed that we are selling way more beer to-go than ever before, though that may have to do with the fact that we started packaging in 16oz 4-packs. We always strive to keep the brewery and taproom clean, but now that's more of a priority than ever. Our bartenders sanitize tables and stools once vacated, along with doorknobs, and other high touch surfaces. We also work to comply with the PA's guidelines for social distancing, keeping tables separated and limiting our capacity.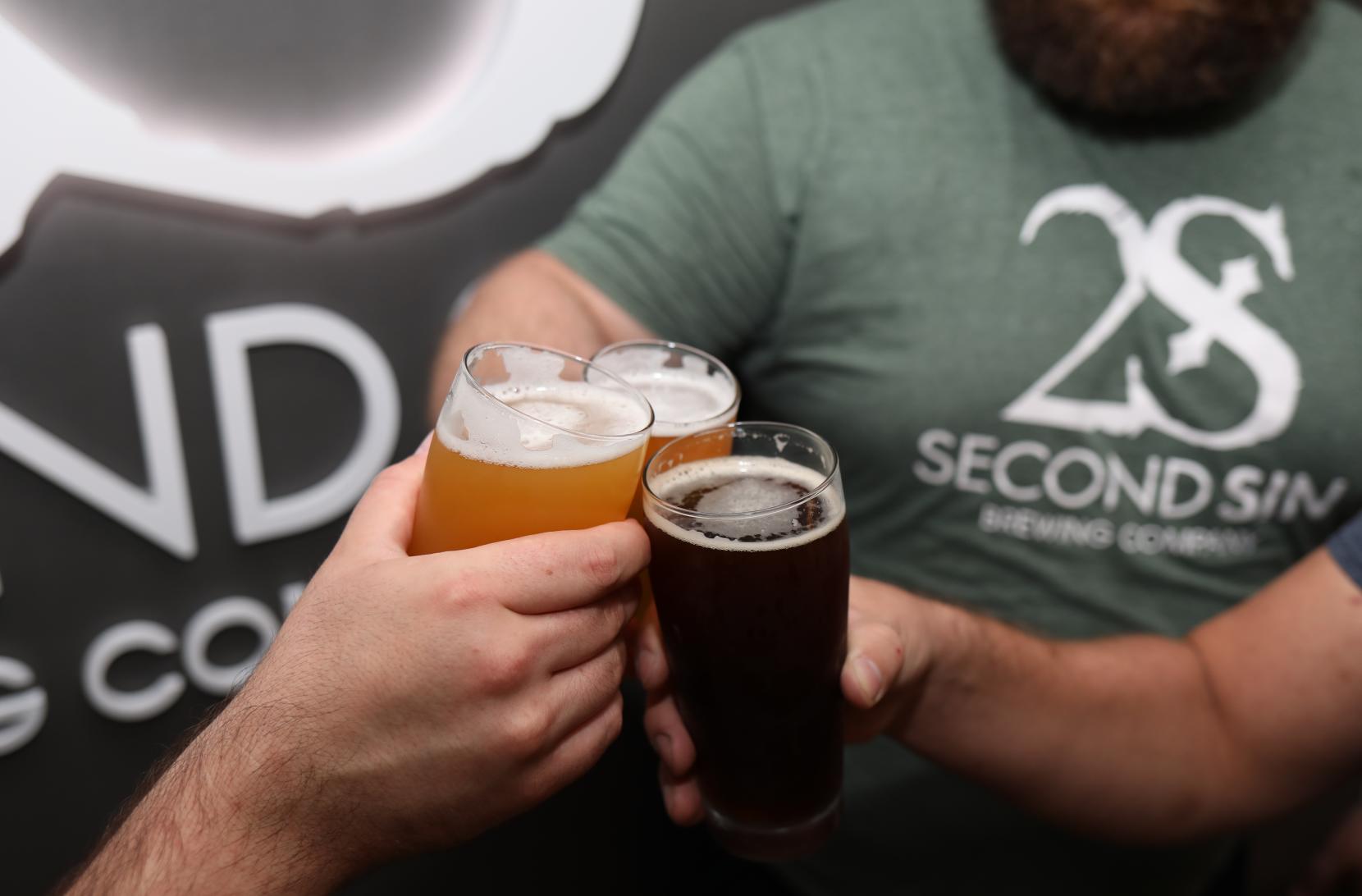 How is your beer connected to Bucks County?
We have a great relationship with our local coffee roaster, Calm Waters, in downtown Bristol and have used their coffee in several of our beers. Similarly, we source our honey from Church Lane Apiaries in northern Bucks County.
Do you have a favorite Second Sin beer?
Whenever I'm asked this question, I usually ask if the person has children. If they do, I'll then ask them which is their favorite. I like to think that we put the same amount of thought and care into every beer that we release, and any that don't meet our standards go down the drain. I can say that the current fan favorite on tap seems to be "Mr. Green Shorts? That's My Father's Name!," our NEIIPA hopped with Citra, Simcoe, and Amarillo.