BUCKS COUNTY'S STAGE AND SCREEN
Bucks County is home to many unique and historic venues for arts and culture where you can enjoy amazing performances both on stage and on the big screen. From family-friendly fun to a night on the town, Bucks County's performing arts are sure to offer an unforgettable experience:
ON STAGE
• For an unforgettable show, stop by the historic Bucks County Playhouse in New Hope. Nestled along the scenic Delaware Canal, some of theatre's greatest legends, names like Grace Kelly, Robert Redford and Liza Minnelli, have graced the Playhouse stage since it opened in 1939. Affectionately known as "America's Most Famous Summer Theatre," the Playhouse's hosts performances throughout the year.

• Enjoy an award-winning performance just steps from the Delaware River at Bristol Riverside Theatre. Now in its 26th season, this professional regional theater produces more than 200 performances each year that include everything from suspense-filled dramas to uplifting musicals.

• The Sellersville Theater is the perfect place to enjoy a spectacular live music performance. Built as a stable in 1894, the Sellersville Theater has undergone multiple renovations and improvements throughout the years and is now one of the area's leading performing arts venues. With everything from classic rock and jazz to bluegrass and blues, the Sellersville Theater's concert lineup is sure to please. Be sure to enjoy a pre-show dinner or late-night drinks next door at the historic Washington House.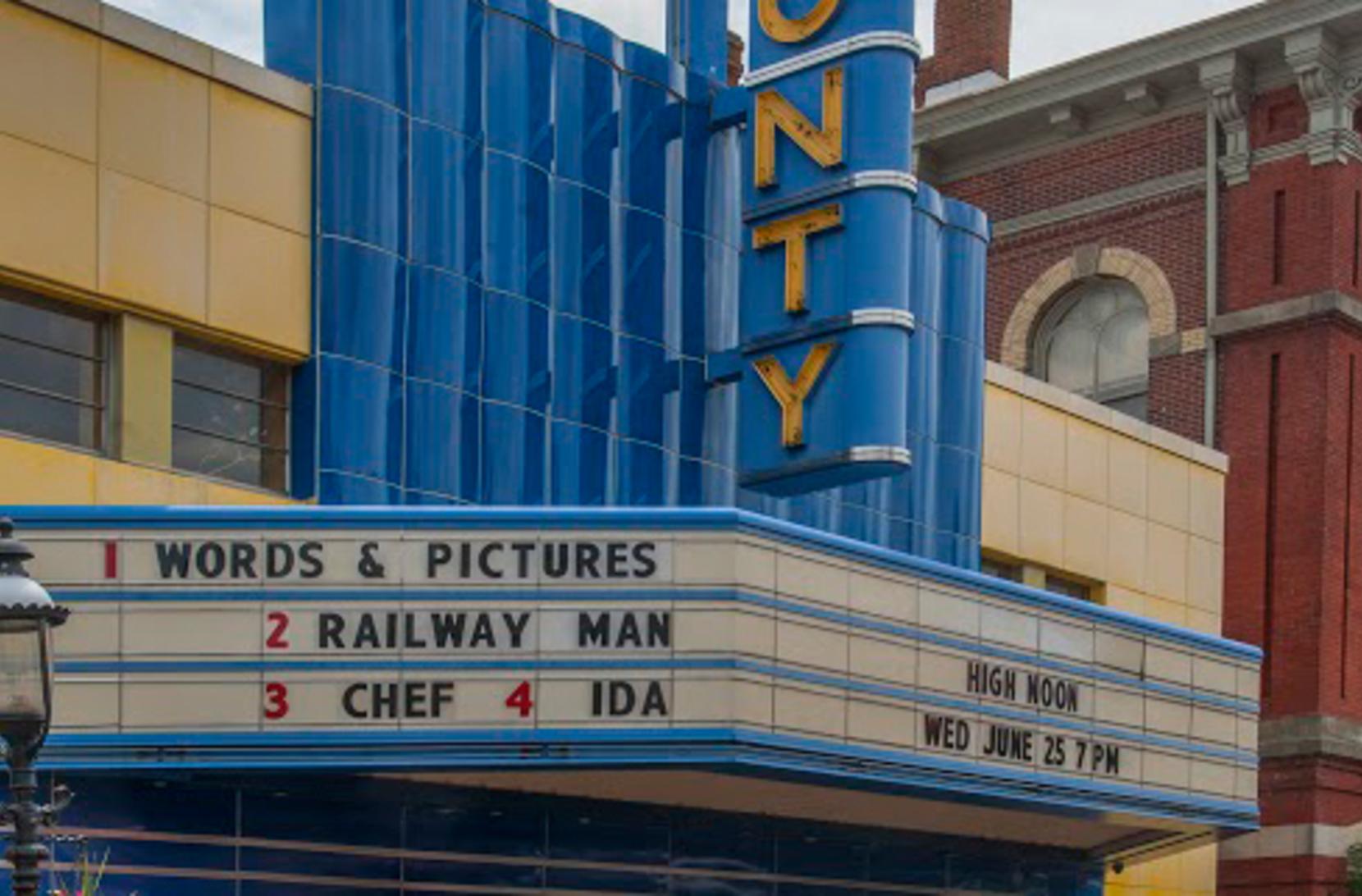 Day at County Theater in Doylestown
AT THE MOVIES
• Step back in time to see one of the classics at the County Theater in Doylestown. Known for its original 1930s art deco architecture, County Theater specializes in classic movies, foreign films and independent productions. Families can also enjoy a day out at the theater with the Saturday Kid's Matinee programs.

• Grab some popcorn and enjoy a film at the oldest movie theatre in the United States, the Newtown Theatre. This local landmark has been a part of Newtown's history since its construction as a town hall in 1831. Today the Newtown Theatre continues to serve its original role as a meeting place to see new movies, concerts and live performances. 
BUCKS COUNTY PERFORMING ARTS
• For nearly 20 years, the not-for-profit Actors' NET of Bucks County has been performing the best in classical and modern theater. The intimate 85-seat Heritage Center in Morrisville is the perfect place to catch some of Bucks County's brightest performers.

• Catch one of six shows produced yearly by the Newtown Arts Company. Now in its 30th season, the Newtown Arts Company is dedicated to producing family-friendly shows while nurturing future stars of stage and screen through scholarships and youth programs.

• Performing in a centuries-old barn in the village of Buckingham, the Town and Country Players perform a full season of American theater classics each year. Catch an award-winning drama, slapstick comedy or celebrate the season at the annual Christmas performance.

• The annual production of the Neshaminy Valley Music Theatre is always a can't-miss show. Neshaminy Valley Music Theatre puts on a new performance each spring at Neshaminy High School, and profits from ticket sales go toward scholarships for high school seniors.